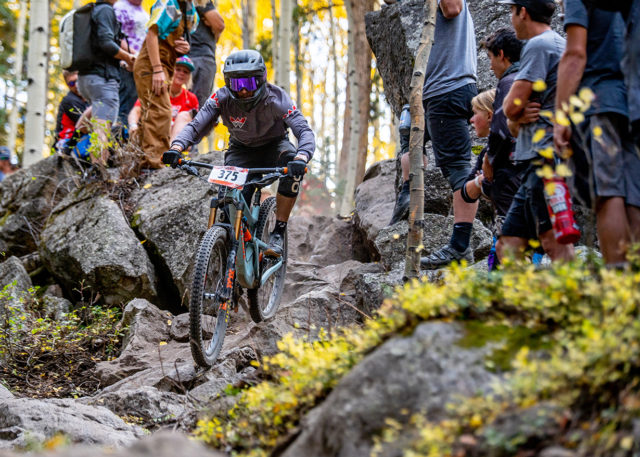 Age: 22 | Vitals: 5'11", 155 lbs. | Years mountain biking: 10 | Current Residence: Gunnison, CO
I started mountain biking as a kid and soon built a lot of jump and freeride trails in my parent's backyard. I started racing XC shortly after, at the age of 12. I continued my racing with NICA throughout high school. When I got to college, I raced both XC and Gravity for my first year, and I enjoyed racing downhill and dual slalom much more than XC.
After that, I sold my XC bike and decided to only race gravity, while also having a whole lot of fun just riding with friends during the same period. Today, I seek out the fastest, most fun, flowy, and technical descents for my rides, and I am (mostly) willing to climb for them. I don't seek out racing as much as I used to, but I continue to compete in the occasional downhill or enduro race.
Some of my favorite gear: dropper posts, clipless pedals, Specialized SWAT bibs, crank arm booties, and Santa Cruz Reserve carbon wheels.