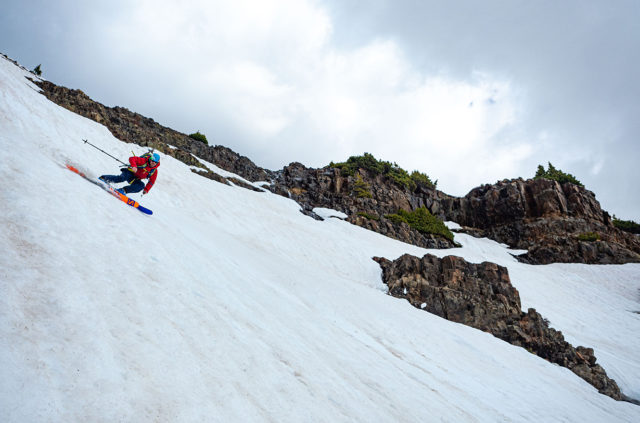 Age: 29 | Vitals: 5'11, 160 lbs | Years Skiing: 26 | Current Residence: Gunnison, Colorado
Though I learned to ski on a school break when I was three, living in Alabama, I didn't really become a skier until I moved to New Hampshire and joined a new friend at the Gunstock Ski Club race program. I was terrible for a long time, coming from outstandingly cautious genes, which made speed-seeking on blue ice a challenge. But I stuck with racing because of the shenanigans my friends and I reveled in. As a shy child, I normally didn't fall in with new friends easily — but being let loose on a mountain all day with a mob of giddy kids my age allowed for me to create friendships that still have an effect on who I am today.
As I grew older I became more competitive, joined a ski academy (Waterville Valley, also known officially and apocryphally as BBTS — the Black and Blue Trail Smashers), went to summer dryland training camps and on-snow training in Austria and Chile, lived with the Canadian Olympic coach, legend Tom Barbeau, and then … pretty much gave it all up.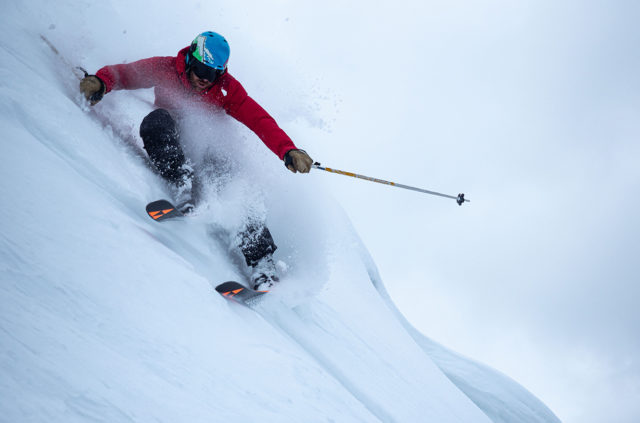 I was the typical nerdy emo high school kid and took a break from skiing for a year or two in between all the gate-bashing. But I soon realized I hadn't fully comprehended the sway skiing held over me, and the balance it provided in my life. In regular old high school, I was quiet, hung out a lot with my band, was into calling myself a "cinephile"… But on the hill I was rambunctious, creatively weird in my hedonistic scheming, and obnoxious. I was known around New England as the kid who "yelled in the starting gate." Yep — I howled as loud as I could to purge myself of those cautious, overly-analytical genes, and kicked-started out of the gate skiing everything-or-nothing, every run. Bode Miller was my hero.
After high school, I was a ski bum in Whistler for a season. I was there for 90 days and I skied 85 of those, 9 to close (in Nordica Dobermann 150-flex race boots and 168 cm Head World Cup Slalom skis … I didn't know anything else at the time). By the end of the ski season, my body was broken. And I was hooked. It was the best winter of my life.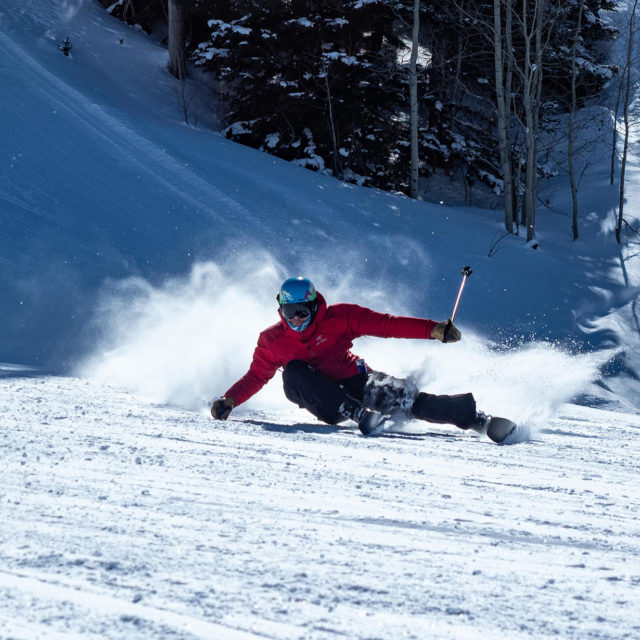 Since I have been a ski bum chasing freeride and backcountry turns in Colorado Springs during college, and afterward the Aspen area, then Telluride, and now Crested Butte. I love skiing brain-deep pow just as much as bone-rattling blue ice, throughout all months of the year. And though I don't race anymore, I still try to ski everything like it's a Super-G course: mach-chicken speeds, lots of edge angle. Oh, and I like jumping off of stuff, too.
When I'm not skiing I trail run, bush whack, bird watch, take photos, and play drums.
Some of My Favorite Gear:
2011-2012 Volkl Mantra; 2012-2013 Volkl Mantra; 2017-2018 Head Monster 98; RAMP Skis 117 Peacepipe Custom; 2015-2016 Elan Spectrum 115 ALU