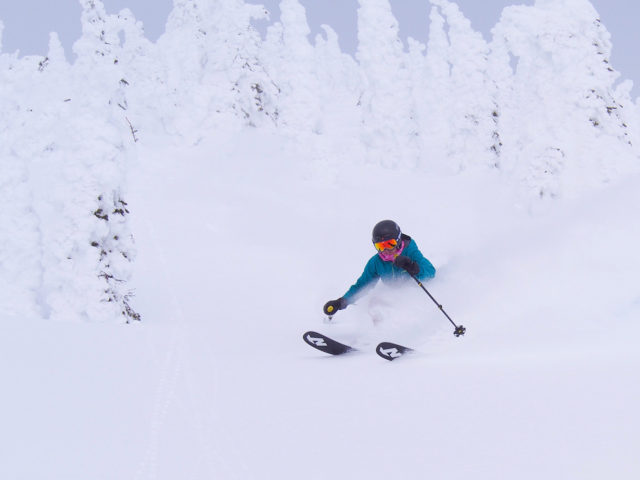 Kristin (Green) Sinnott
Age: 40 | Vitals: 5'8," 125 lbs | Years Skiing: 37 | Current Residence: Northern New Mexico
Raised in a small town in the mountains of Northern New Hampshire, I am and always will be a New Englander at heart — even though I haven't lived there in over 20 years. With so many ski areas close to home, my early days were split between various mountains. Since my dad was a patroller at one resort and our elementary school ski program was at another, I was able to explore multiple mountains every week with my school friends and my family. At age six, I joined a youth ski team at one of the local mountains and for the next 9 years, my snowy-season free time was spent training gates and trying to stay warm.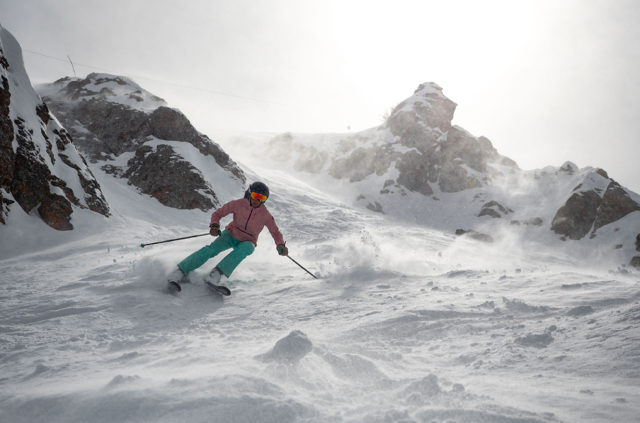 During my freshman year of high school, I gave training with the cross-country ski team a try and after that first winter, I was hooked. Nordic skiing was really the motivator for my future outdoor adventures as the long-distance dryland training days introduced me to the endless possibilities in the great outdoors. During the off-season, my weekends were filled with mountaintop traverses and long roller-skis on winding roads. My Nordic career lasted 8 years as I raced through High School and College (UNH — go Wildcats!). But even after my racing days were long gone I was left with lifelong friends, excellent endurance, and a sense of adventure. It also left me wanting to get back on alpine skis.
Between undergrad and grad school (UA — go Wildcats!), my partner and I lived in various mountain towns in the East and West, exploring new trails and packing a Uhaul trailer too many times. Between Sheridan, WY, Lake Placid, NY, Missoula, MT, and Taos, NM, we put some miles on our car. We eventually settled down in Santa Fe, New Mexico, mostly due to its proximity to Taos Ski Valley — well that and a job opportunity. 12 years later, we now have a new baby in tow and are doing our best to balance our passion for skiing with being good parents. It's certainly fun introducing a little one to the great outdoors and I look forward to putting him on (his own) skis in the next year or two.