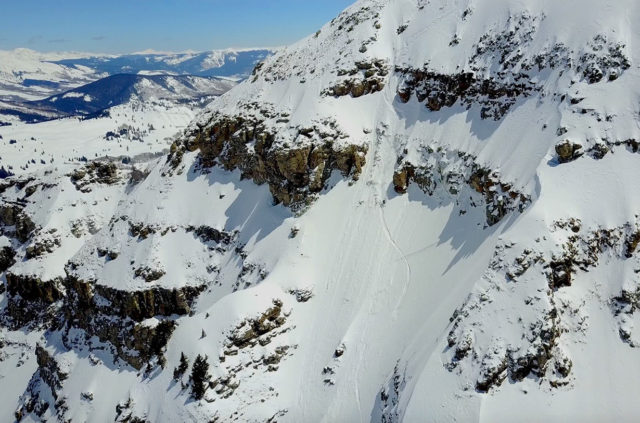 Age: 31 | Vitals: 5''10", 180 lbs | Years skiing: 26 | Current Residence: Gunnison Valley, Colorado
Background:
I grew up in small-town Vermont, and was encouraged to get outside from a very young age.
I learned to ski at Killington thanks to a local discounted youth ski program, and the selfless efforts of my mom, who would drive me to the mountain, hang out all day, then drive me home once lessons were done every Sunday. Skiing was in no way "love at first turn" for me, and it was often difficult to enjoy doing it in the freezing rain, blowing wind, or blue ice conditions Vermont can sometimes offer. This was straight-ski, trash-bag-wearing, fleece-hat-and-Thinsulate-glove East Coast skiing at its finest, and I was skeptical as to why people were about it.
Once I aged out of the ski school program, I lost interest in skiing for almost 10 years. I couldn't afford to go often, I didn't have many friends who skied, and I wasn't part of a race program. I was way more focused on ice climbing in the winters. However, as I entered high school, I became close friends with a buddy who's father worked at a ski shop. We went skiing together, and I remembered I liked skiing! The ski shop vibe and family (Alpine Options, Sugarbush Vermont, woop woop!) was amazing, and park skiing was exploding. Interest piqued.
I spent high school skiing at Sugarbush and working at Alpine Options every weekend during the winter months. I had some of the best days of my life skiing with amazing people, learning new and awesome terrain, and having access to gear that made skiing a stylish affair. I figured out I liked "big mountain skiing," whatever that was, and knew I wanted to go west to ski after high school. Matchstick Productions released Yearbook the year before I graduated, and my destiny as the next big mountain phenom was set.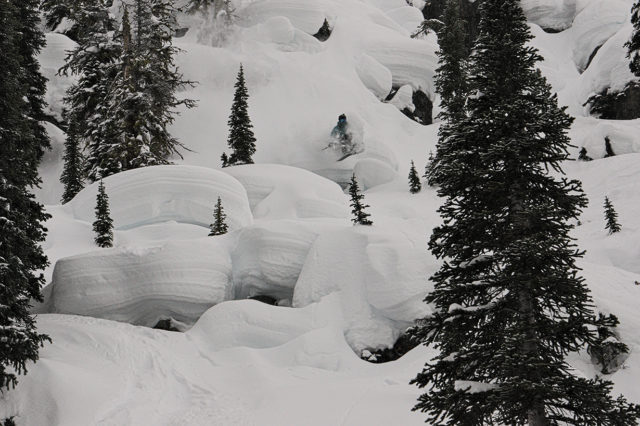 I moved to Crested Butte, Colorado in 2005 with my Salomon Pocket Rockets and Volkl Explosives to complete my undergrad work and simultaneously kick ass and take names (promptly snapped the Pocket Rockets in half). I enrolled in summer semesters so I could take off from school in the winters to follow around the Freeskiing World Tour. I was a sponsored athlete for a while, and I did ok. Competing against Dane Tudor, Ian McIntosh, and Drew Tabke will let you know pretty quickly that you really kinda suck. Cody Townsend gave me some excellent advice and I decided that being a pro skier just wasn't going to be in the cards for me.
Over the last decade or so, I now focus on a-framing less, scaring myself on snow as often as I can, and seeing just how precarious a spot I can get to in three hop turns. I don't ski with much finesse, and less form. Everything looks like a nail to me, and I want to hammer it — typically straight, fast, and angry. I really enjoy dorking out on gear, snow science, and blowing up snowmobiles. I use my technical rope and rock skills more these days to do some pretty fun ski mountaineering, and generally like skiing primarily because I like the people I do it with.
Some of My Favorite Ski Gear:
4FRNT Renegade, Full Tilt boots, 194 Dynastar Legend Pro XXL, Mystery Ranch Saddle Peak pack, & Hydroflask insulated bottles.