Today on the podcast, we're talking about Adam Ondra's ceiling-shattering ascent of the 150-foot route in Flatanger, Norway that Ondra named, "Project Hard," and we then talk about the World Championships Downhill races that are happening this weekend in Cairns, Australia.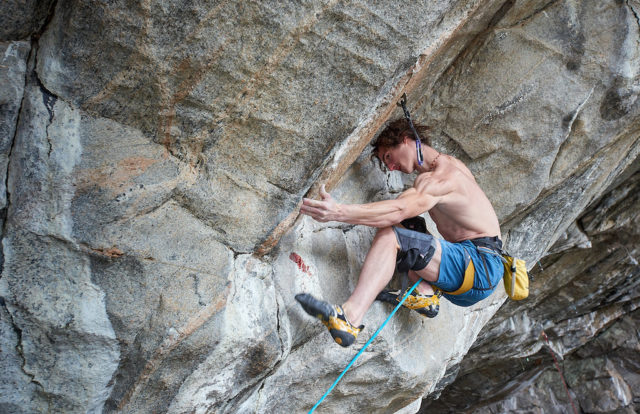 Project Hard is so hard that it took the 24-year-old Czech climber about four years to send it. It's also a route that's so hard that Ondra believes it deserves the creation of an entirely new, more difficult grade than currently exists — 9C, or 5.15d.
This is mind blowing and awesome and worthy of debate — and this debate is made even more interesting when you consider that there are currently only three routes in the world that have a rating of 5.15C — but we're all already okay with moving on to 5.15d?
So I talked to our climbing editor Dave Alie about Ondra's send, this business of creating new and higher grades, and whether we think we'll see Ondra — or anyone else — now push to create the new unicorn grade of 5.16???
We then transition from talking about climbing grades to talking with our bike editor, Noah Bodman, about the upcoming World Championships Downhill races in Australia. Noah and I talk about two of the greatest DH riders of all-time squaring off this weekend, Greg Minnaar vs. Aaron Gwinn, then we start placing a couple of thousand-dollar bets on who we think will win both the men's and women's races…
…and Noah explains why he isn't actually putting his money on any of the three all-time greats competing this weekend, Minnaar or Gwinn or Rachel Atherton.
From All-time climbing routes to All-time bike riders, this has been a week of very interesting debates.
TOPICS & TIMES:
Adam Ondra's, "Project Hard" and the new grade of 9C / 5.15d (2:44)
Will we see Ondra — or anyone — attempt (and establish?) 5.16 (12:40)
This weekend's World Cup DH races in Cairns, Australia — Aaron Gwin vs. Greg Minnaar (20:39)
Noah's picks for Cairns (25:45)