[Editor's Note: Before we dive in tomorrow to the 2015 edition of the Snowsports Industry of America tradeshow, here's a look back at what we thought was noteworthy at last year's show.
Also, be sure to follow us on Instagram to see some of the intriguing or idiotic things we're seeing.]
We're in the thick of it here in Denver at the annual Snowsports Industries of America tradeshow, but we wanted to give you an initial report of what we're seeing.
So we'll save the longer introduction for later, and we'll be adding more stuff for sure. But for now, here is the first installment of the 2014 SIA Blister Awards.
• The "Rest In Peace" Award •
Volkl Katana
Noooooooooo.
Last year, Volkl introduced the V-Werks Katana, a lightweight version of one of our favorite chargers of all time.
Reponses to the V-Werks Katana were strong enough that Volkl decided they didn't need two versions of the ski, and the carboned up, wafer-thin, lightweight V-Werks won the day (you can read our review of it here), while the metaled out, heavier Katana…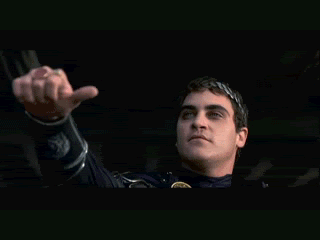 We're going to pour one out this weekend for the 191cm Katana, one of the most stable, smooth, and powerful skis we've ever reviewed, and one of the best chop and crud skis of all time.
Nordica Hell & Back
Damn. The Hell & Back is a very good ski that seemed to be flying under the radar. Now, it's off the radar. Nordica is very excited about the NRGy 100 that takes the place of the Hell & Back. But as pretty much every Hell & Back owner will confirm, the NRGy100 has a lot to live up to.
• The "Dying to Try It" Award •
DPS Wailer 105 Hybrid T2
They did it. They actually built it.
In my review of the DPS Wailer 112RPC, I raised the question about designing lightweight skis that are also very stiff, I wrote:
"DPS should obviously continue to build whatever types of skis they want to, but we think it would be very cool to see them design a true VCC ski—a variable conditions charger. I would want to ski it, and I wouldn't be mad if, for once, they got away from the design principle that lightweight is always a virtue in ski design.
(Or they could simply tell me to screw off, and they could get back to building their truly amazing Consistent Conditions skis….)."
The new Wailer 105 Hybrid T2 looks to be pure VCC. It has a beautiful, fat tail that handflexes stiff. As in, I'm not sure we've handflexed a stiffer tail in the past three years.
This isn't to say that simply handflexing a ski tells the whole truth about it by any means, but couple that stiff flex with DPS's new metal laminate construction (!!), subtle tip rocker, a stated weight of ~2250 grams per ski, and a variable sidecut radius of 24-28 meters, and this ski seems like it's ready to rage.
Testing at Taos Ski Valley begins next week. (And you can now check out our reviews of the Wailer 105 Hybrid T2.)
• Extreme Makeover Award •
Volkl Mantra
It feels like the Mantra should have earned the RIP award, and if you've read my review of the current Mantra, you'll know why.
The Mantra has been a reference ski in the category of ~98mm-underfoot, stiff, all-mountain chargers. It's also been one of the best selling skis around. Nevertheless…
For 14/15, the Mantra gets a new flex pattern, new dimension, and a completely different camber profile. We'll be posting rocker profile pics shortly, and saying more about the Mantra before we get on it in the next couple of weeks.
But the craziest part, given that I've said that I don't think the Mantra should change at all?
We're actually excited to ski this thing, and we will soon. Volkl has done something very intriguing here.
(See our review of the 177 and 184 Mantra.)