Open Mic is the series on BLISTER where we invite various people in the outdoor industry to say what they have to say, and share whatever it is they feel like sharing at this particular point in time.
Today, we hear from BLISTER reviewer (among many other titles), Paul Forward.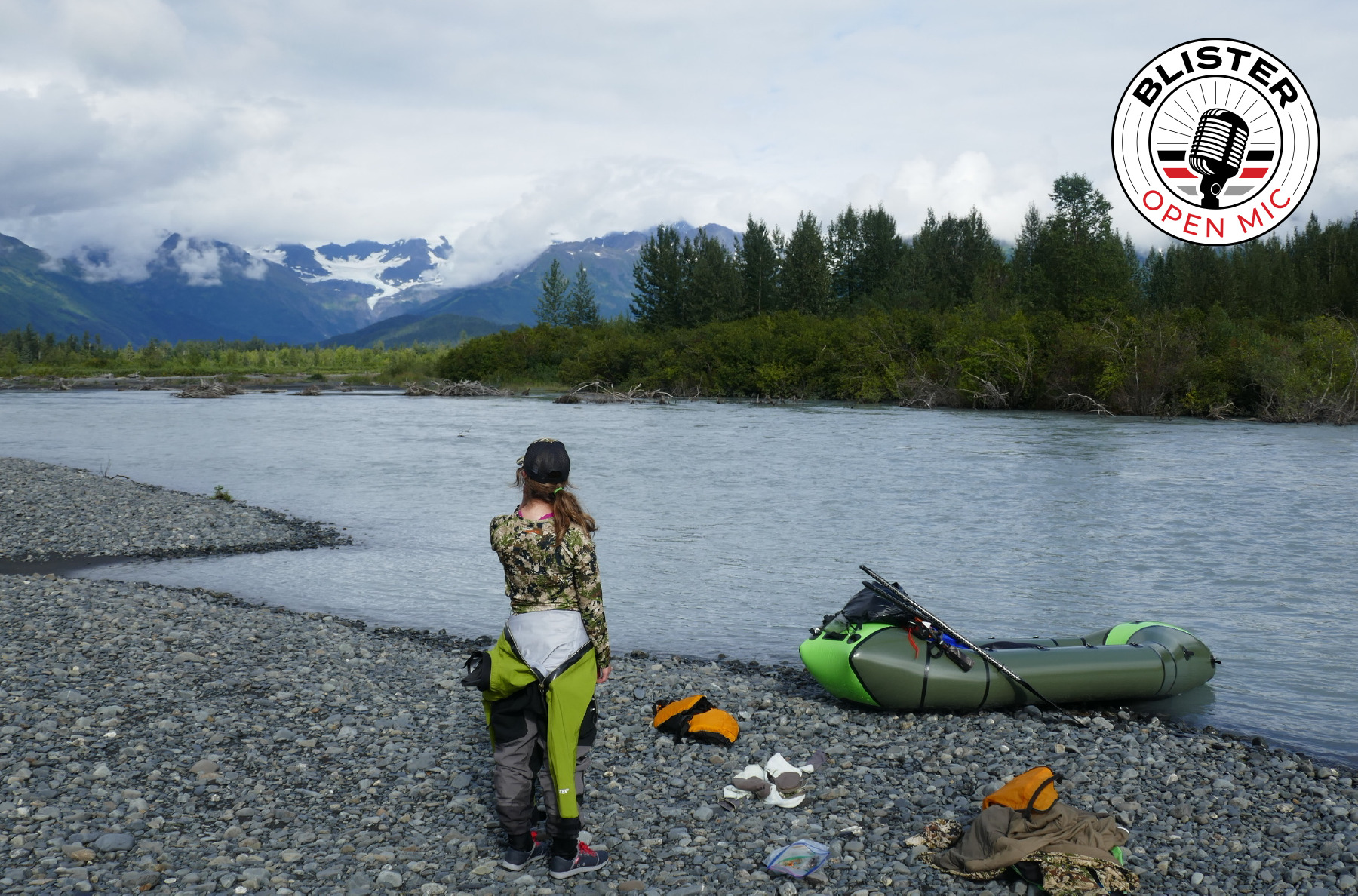 Depending on where you live, you may have noticed an increasing number of small colorful inflatable boats on your local waterways. "Packrafting," as it is commonly called, is a growing sector of the outdoor industry, with new companies popping up and adventurers around the world finding increasingly novel ways to use these little, lightweight boats.
What's a "Packraft"?
A simple (and accurate) description is that packrafts are ultralight, inflatable kayaks.
The paddler sits in the boat just like in a kayak, then controls and moves the boat using a 2-bladed kayak paddle.
Today, packrafts weigh between 5-13 lbs, and come with a variety of features (that I'll outline below).
Because they are so lightweight and can be rolled up into a very compact bundle, these boats are ideal for hiking far from the road to access various forms of backcountry water.
For the skiers out there, I think a very apt analogy is that whitewater kayaks are like dedicated alpine ski gear (i.e., inbounds-only skis, boots, and bindings) while packrafts are like rando-race ski gear or lightweight backcountry touring gear.
A Brief History
There is a lot of great reading out there that involves packraft trips, but it's worth starting with Dick Griffith's "Canyons and Ice" where he describes using lightweight Army/Air Force surplus survival rafts to hike in and run rivers in Mexico in the 1950's.
By the 70's, there was a boat called the Sherpa that Dick Griffith embraced for various forms of wilderness adventure in Alaska. Another, Alaskan adventurer, Roman Dial, noticed Dick's use of the boats in a wilderness race and started pursuing his own overland/water adventures, mostly in Alaska, which is a place that is quite well suited to long trips using these kinds of boats.
Concurrent with Roman's interest in the boats, Thor Tingey used a Colorado College grant to traverse Alaska's Brooks range with a few friends, utilizing cheap little inflatable rafts that he bought at Walmart.
When Thor got home from his trip, he said to his mom, Sheri, that they needed to talk.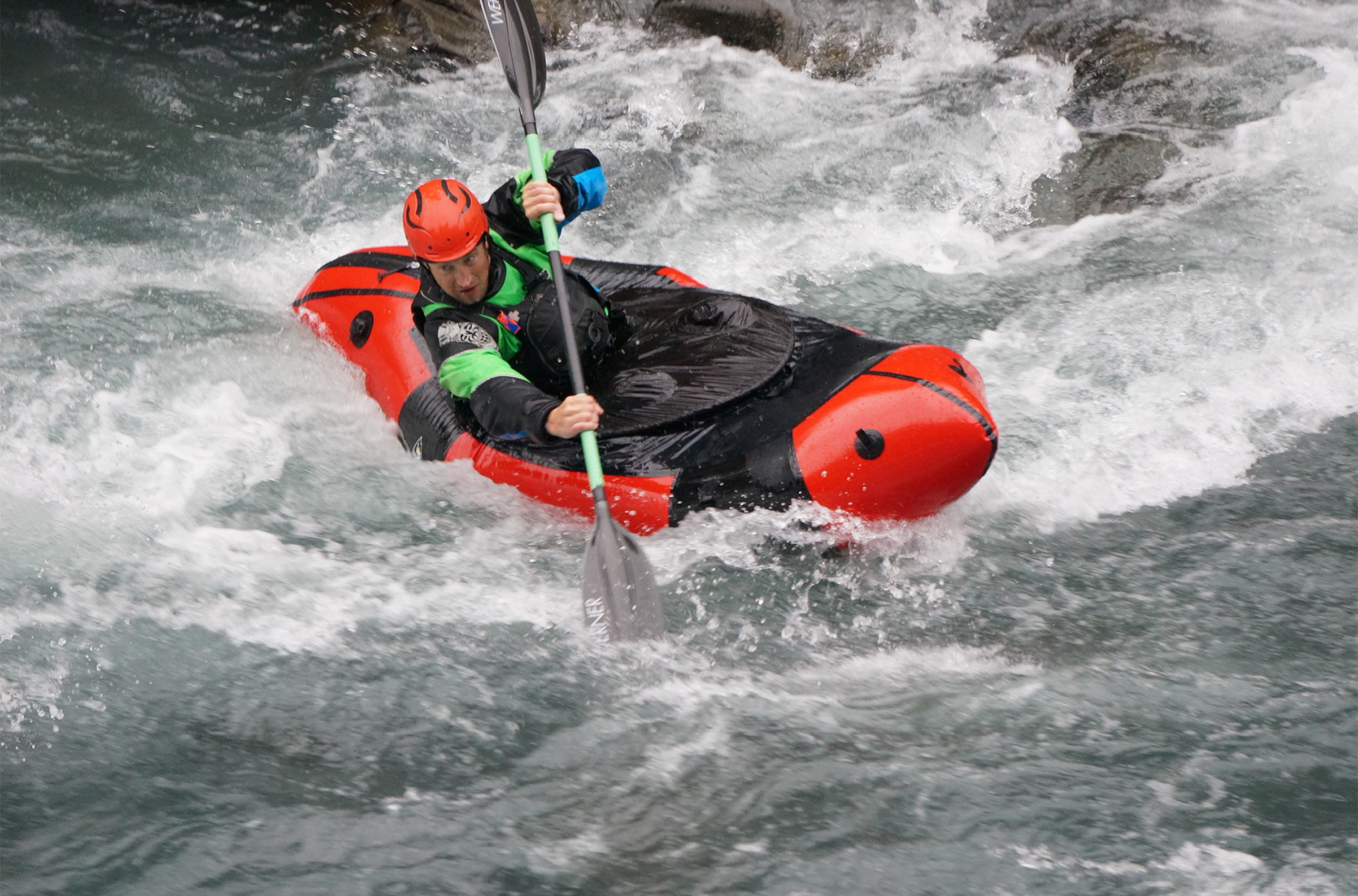 Sheri, it just so happens, was a longtime whitewater kayaker herself, and already well known in Alaska for making custom outdoor gear. Thor wanted her to help him make an improved version of that cheap little inflatable raft.
Sheri's initial design, the first of her innovative "Alpacka" series, was a major step forward in design and materials. And the company she started, Alpacka Raft, essentially created the modern packraft. Today, Alpacka continues to be the industry leader in boat innovation and performance.
(For more information on Sheri and Alpacka, check out the new movie, "Sheri," that has been making the film tour rounds this year.)
When outdoor adventurers, particularly those in Alaska, started seeing these boats, a whole new type of wilderness travel became possible. The vast expanses of wilderness across much of the state is riddled with rivers and streams, and a new generation of summer travelers started creatively piecing together portions of the maps using the thin blue rivulets of rivers and creeks to travel 100's of miles across incredible landscapes that few people spend time in.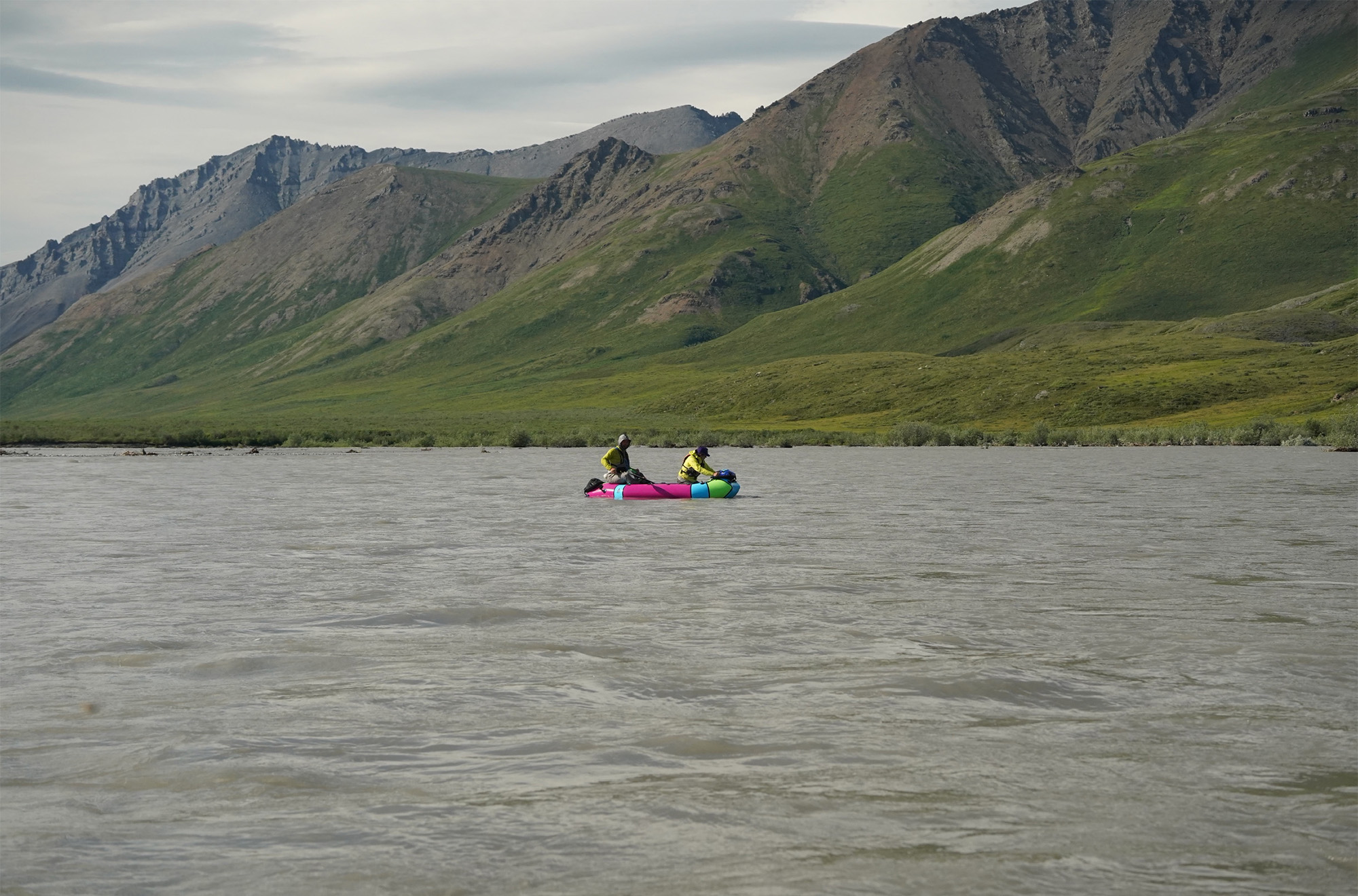 As the river skills and ambitions of paddlers evolved, so too did the boats (until very recently, driven entirely by Alpacka), progressively incorporating a variety of kayak features such as enclosed decks and removable spray skirts that kept the inside of the boat much drier and warmer.
Next came kayak-style outfitting like backbands and thigh braces that allowed for increased control over the boat, and for some of us to start dabbling in rolling them.
Perhaps most pivotal of all, Alpacka introduced the cargo zipper, which allowed you to store gear inside of the tubes of the boat. This internal type of storage replaced lashing a heavy backpack to the front deck, and made the boat imminently more stable while loaded. It also greatly increased the overall storage capacity, allowing for longer trips and the ability to carry all kinds of other gear.
The Evolution of Adventuring
The initial intent of the boats was to make travel across the wilderness easier and more fun. The most obvious use of these little inflatable kayaks is to paddle down remote rivers, and that's still probably the most popular use. If you haven't tried it yet, imagine hiking deep into some far-flung area with only an extra 10-12lbs on your back, then being able to float dozens or hundreds of miles of river to a road or to the next stage of your trip.
I've done a handful of these trips myself, up to two weeks in duration, and they are always amazing adventures. In places like Alaska, this has become very popular and it's gaining momentum all over the world. Probably more common than multi-week pack rafting adventures is 1-2 day trips hiking up into a fun watershed and floating back down.
More experienced whitewater kayakers have been using them to tick off some pretty impressive descents around the world. (Maybe we'll dive more into the whitewater use in a future piece.)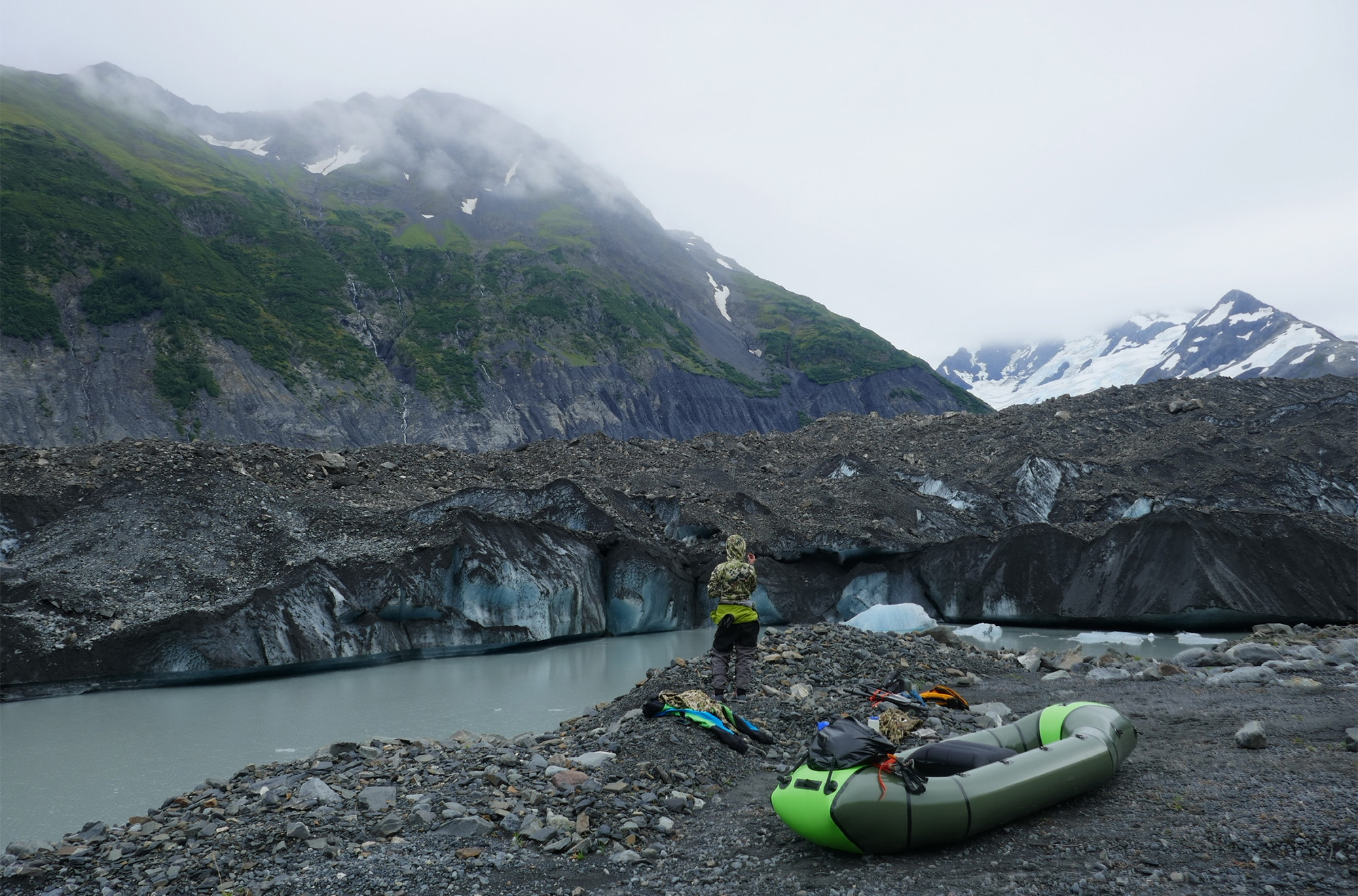 One of the coolest aspects of these little boats is the ability to combine them with different kinds of outdoor adventures. For quite a few years now, mountain bikers have been using them to link up routes that would be impossible to ride without a boat. "Bikerafting" as I've heard it called, involves strapping the bike onto the deck of the boat to cross rivers or lakes or float down sections of river between trails. Similarly, I've personally used these little boats for multi-week ski adventures, using them to exit the area via rivers and avoiding expensive ski-plane pickups.
One for the Ages
One of the coolest adventures I've ever heard of was done by a group of guys about 10 years ago. They paddled across the ocean to access the toe of a glacier, skied over 200 miles — including from the summit of Mt. Logan — then ultimately exited to the road system via river. Incredibly, they did the entire 30-day trip self-supported with no food drops.
In addition to paddling saltwater and whitewater, they used the boats as gear sleds to drag their stuff across glaciers. One of the guys on the trip, Luc Mehl, has an amazing report of this trip and others on his website. Personally, I think this is one of the greatest modern adventures of the last decade.
Hunting
So, what else can you do with a packraft? Remote hunting trips. They are particularly nice in places where it's possible to hike into an area to hunt, and then, if successful, use the boat to move the heavy meat back to a pickup point. I've done this a few times, and it can be a really nice way to get away from other hunters and not have to carry heavy meat all the way out on my back, especially when we're talking about bigger animals like the moose I brought home last season with an Alpacka Forager.
Fishing
Fishermen have used packrafts in all kinds of contexts, from accessing high-mountain lakes, to floating down remote rivers to target a variety of species. Larger boats can be paddled tandem, allowing one person to fish while the other controls the boat, creating a pretty nice backcountry fishing setup.
The Upshot
Ultralight, inflatable kayaks are changing and expanding where people can go, and what they can do.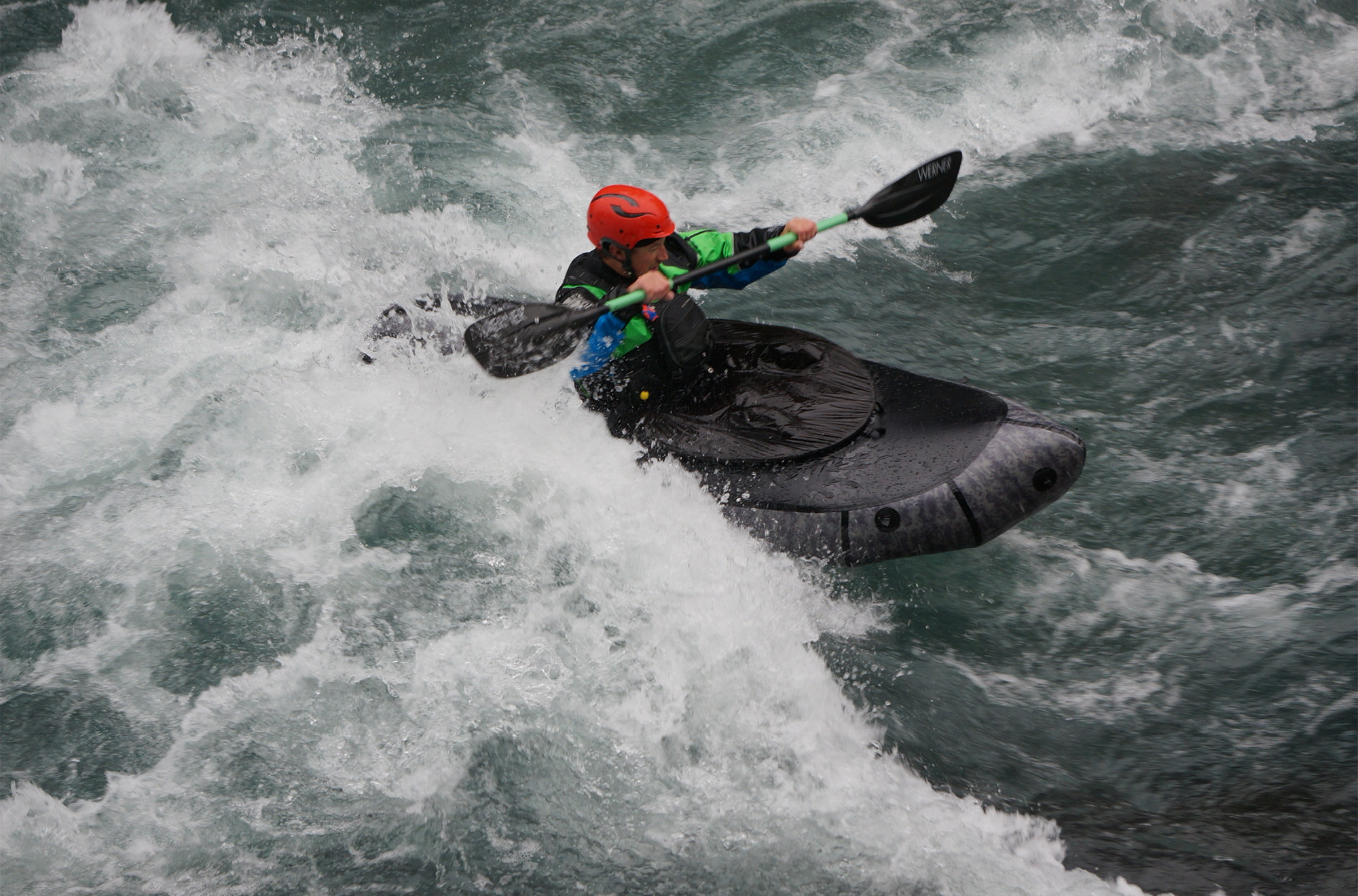 But as with any new venture, pursuit, or discipline, there are new risks involved and new skill sets required, and the failure to understand and prepare for that carries very real consequences.
Since these boats are seeing such an increase in popularity, I'd like to highlight in a future article the various boats currently on the market, and why you might choose a particular type of boat. Following that, we'll dive into the considerations specific to paddling ultralight inflatable boats in backcountry settings. So stay tuned for more to come.
About Paul Forward

Paul is a doctor, heli-ski guide, bowhunter, kayaker, and BLISTER reviewer (among many other titles), who lives with his family in Girdwood, Alaska.