I turned 40 in August of 2022. Already grappling with my own decay and mortality, I experienced several other major losses within weeks. I felt sadness and pain, but also felt oddly calm and capable. I had a sense of familiarity, peace, and purpose — seeming to believe I'd been through worse, I would not break or become incapacitated this time as in the past when life stacked up similarly. The weight was tangible, but not debilitating. I bought a house in December of 2022, and I have been slowly making it — Home. However, in the scope of these months, I've realized that "home" comes from within, and it must be earned through a certain confrontation and resistance — like the way we make our bodies stronger.
The last few weeks have been filled with some of the best climbing I've done, and yet I've been neither very attached nor concerned about it. Life, though complicated and difficult at times, has felt easy in unfamiliar ways. I've experienced advanced sensations of general peace and calm and belonging I never knew were accessible to me. There have been sustained flow states — more tangible and longer in duration than I've ever experienced. Long moments where I knew I was in flow, and I knew it was going to remain.
To try to explain it feels something like a poem or a koan.
It includes brokenness. It includes a lot of failure, loss, and grief. It includes many years of cultivating a mindset in a perfect imperfect self-ness with the utility of loneliness.
It includes comfort in a less desperate, less striving ambition that is framed with broader social context.
It also includes closely holding the tensioned state of dying living and the beautiful horror of the working universe, as well as discovering success through the rooting of my personal achievements inside containers of loss and decay, and to define that as worthy and correct for myself.
What follows may help to further clarify, but maybe not…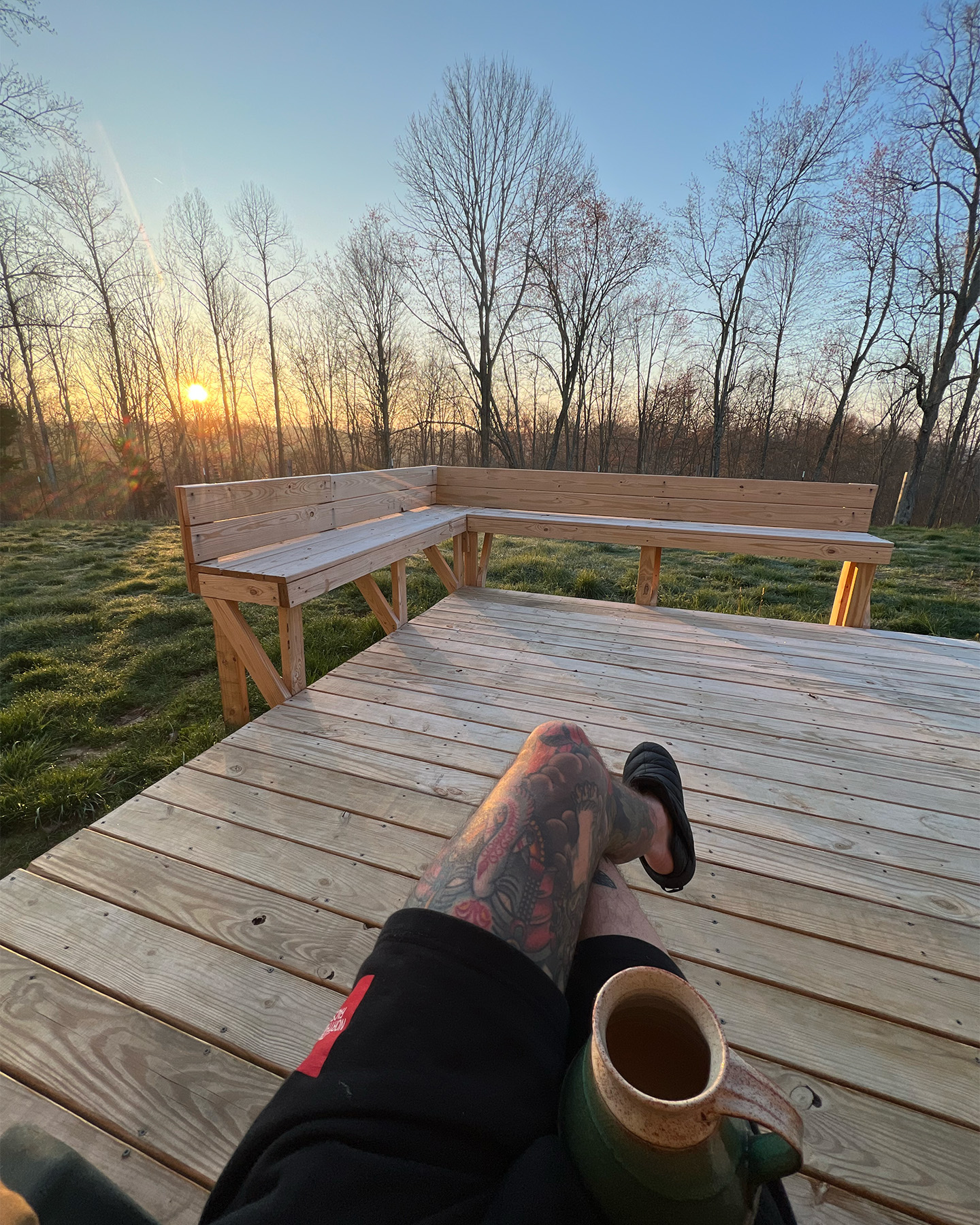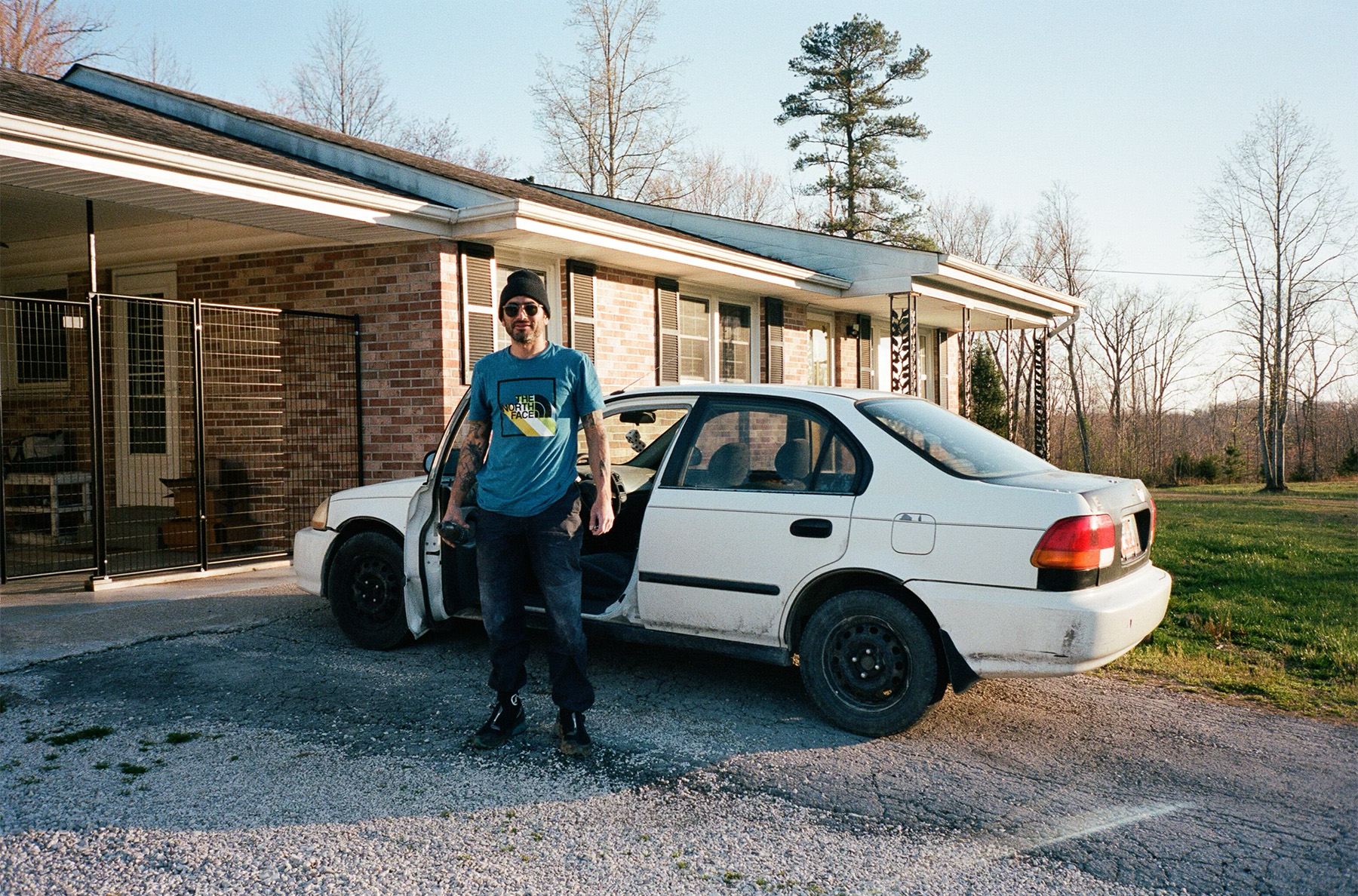 On March 27, 2023, the Washington Post published an article about the AR-15, and what it does to the human body. I was amazed. I recently bought my first firearm, a 9mm pistol, and I've taken its possession and use extremely seriously — especially given the gun culture of our United States. I've gone down many research and practice rabbit holes. I've had many complex conversations. I've meditated about it. Within days of the release of the article, I brought it up in conversation at the crag with my climbing partner, Thomas Cunningham. He is an ER doctor in Louisville, Kentucky.
Shortly after our conversation, on April 10th, there was a mass shooting in Louisville.
A 25-year-old white male opened fire at a bank with an AR-15, killing five people and injuring eight others.
It was the 146th mass shooting in the USA in 2023. And there have been at least 38 more as of this writing.
Thomas explained that he's seen AR-15 damage first hand. The AR-15 bullet not only travels at an extreme velocity for how small it is, but when it enters soft tissue, it's made to tumble. So, it literally shreds huge parts of the body and then explodes out the exit.
For a few weeks last fall, and again in this spring, Thomas and I had been working on the same climbing route. We've spent a good amount of days together. I wasn't at the crag the day he sent it — his first 5.14c and hardest route ever — but I got a text message shortly after he got to the ground after sending, and I was so hyped for him.
Thomas was with me and belayed my send of the route. It was one of my more perfect climbing experiences, and something I'm proud of because the process of projecting the route, and the actual send itself connects to some ideas and ways of living and working that I've been studying since 1999 when I first read Mihaly Csikszentmihalyi's book, FLOW: The Psychology of Optimal Experience. The book details the relationship between challenge and skill in an effort to understand when and how it's in a sweet spot — basically when the level of skills match well with the level of the difficulty of a task.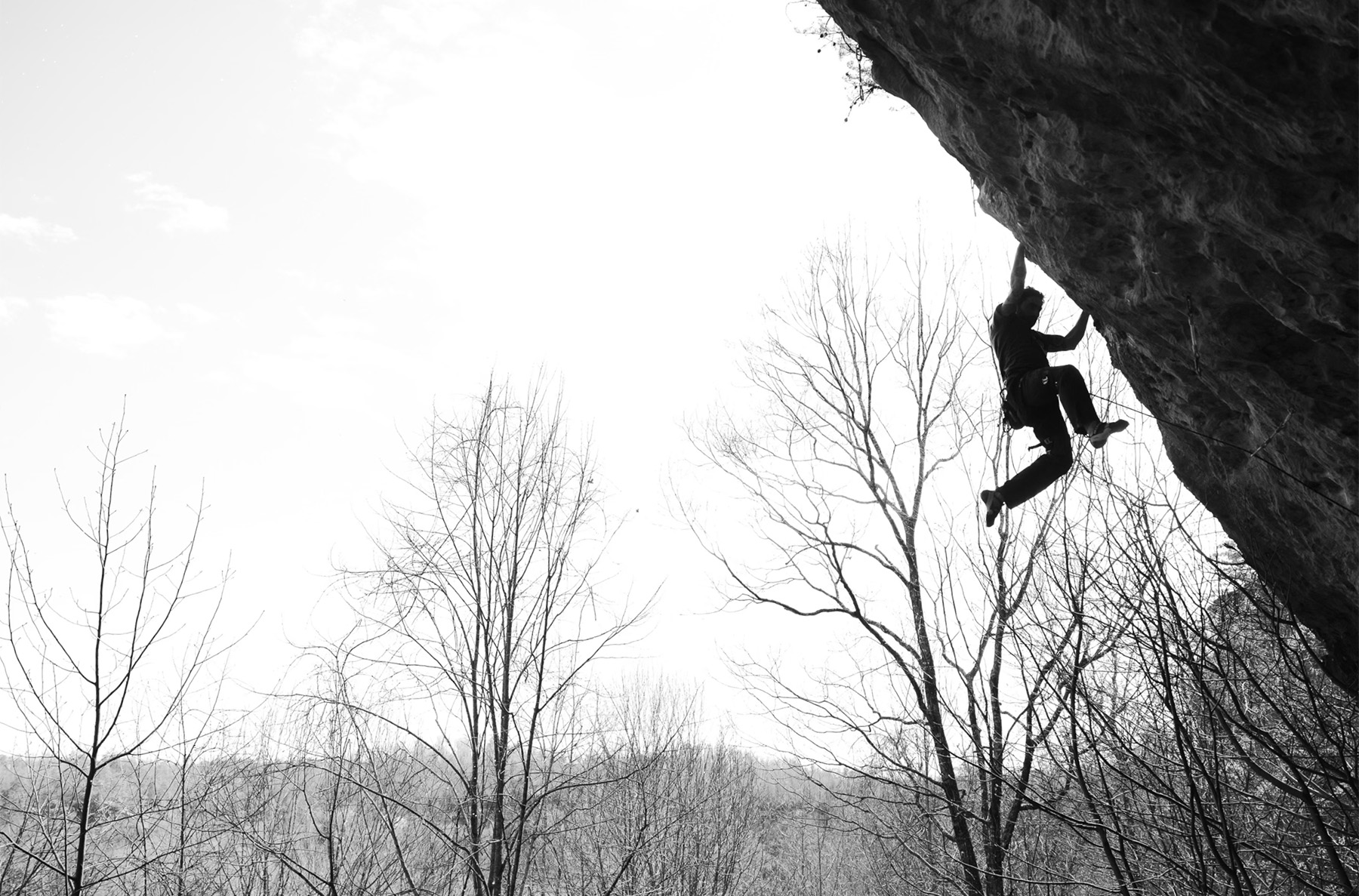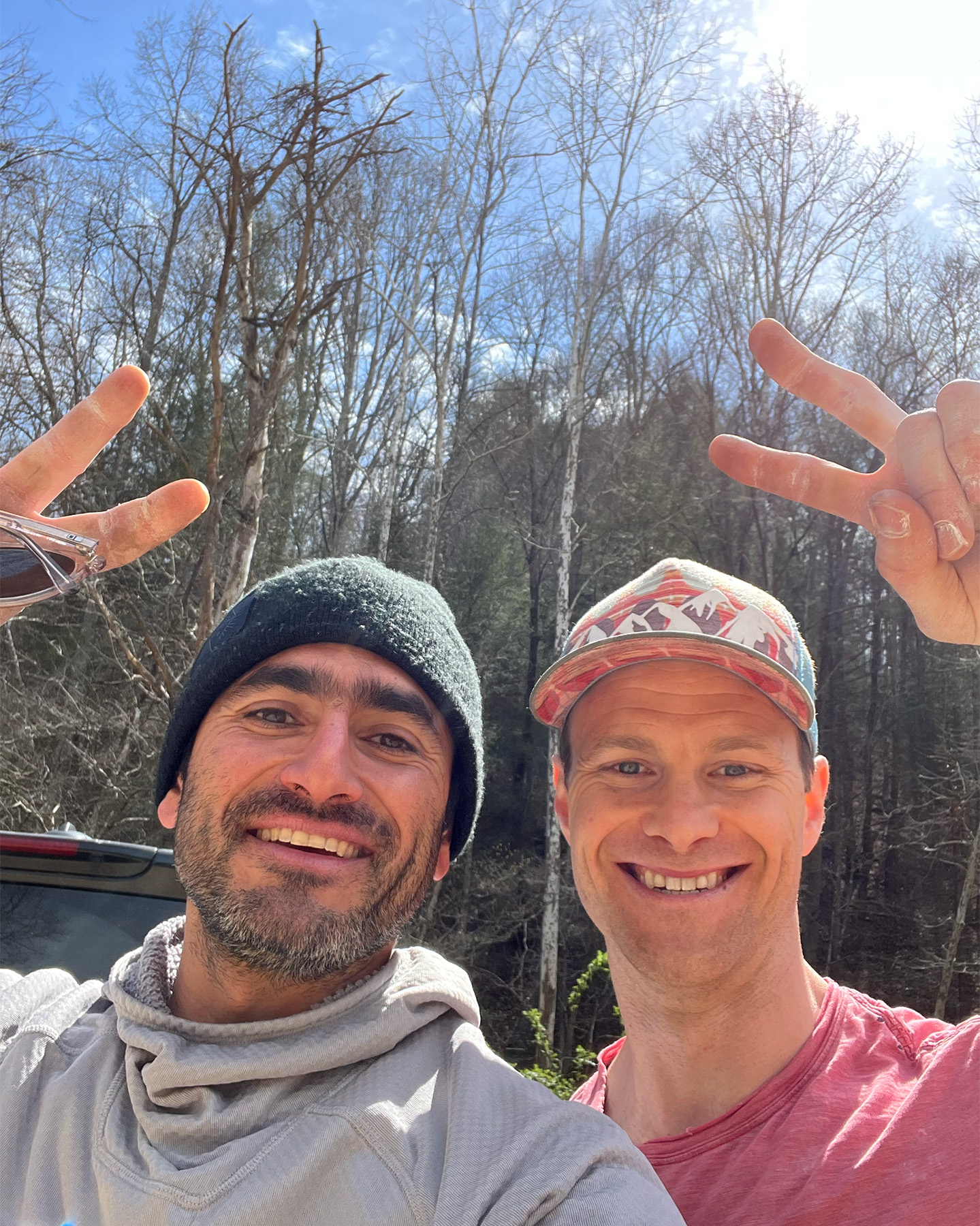 The concepts in the book make sense. They are highly relatable. I had had the so-called "optimal experience" states mentioned in the book's subtitle. It seems that most human beings have. However, I had only understood it in hindsight reflection, never in the present moment.
I always dreamed of invoking the experience — consistently — and perhaps sustaining it. I wanted to know it in the present tense, not just the past. It always seemed like I achieved it after months or years of preparation that seemed to include mystical and uncapturable / unnameable components, and it was gone either before I noticed it, or right at the very moment that I did notice. I really wanted to make it my own, and know it more closely.
As my understanding and relationship with flow has grown over many years, I've come to understand that I thrive in depth and detail, complexity and conflict, even suffering and pain. I find meaning in sorting through these things, and with refinement, trying to create and maintain a discomfort sweet spot. I seem to have a melancholic aspect to my temperament that does well to frame achievement with loss. For me, gaining only means something in the context of losing. Beauty is only understood deeply and directly with tragedy.
And so, unsurprisingly, I sit contented and calm here in my newly purchased home in the Red River Gorge of Kentucky, the place where I started my climbing life a long time ago. It's the first physical location and community I ever felt at "home." That feeling was immediate from when I arrived as a non-climber in 2005, lost, and just trying to slow life down for myself. But then, I wasn't at home inside myself.
Many years have passed, and now I feel differently. I'm still deeply feeling the original sensations, but now I am also feeling much more at ease with my being. My climbing is reflecting all that now, yet for some reason, I'm often contemplating my age and mortality, thinking about death and tragedy — mass shootings recently — and more broadly, all the horrors and injustices around the world that I don't even know about, or possibly have the cognitive capacity or bandwidth for, but somehow feeling that I climb better and live better in an closeness of thought-feeling to them.
It is all very abstract, but it has gotten less so in my mind over the years. It seems that my flow has a bittersweetness to it. Perhaps it's the "mystical and uncapturable / unnameable components" that I always felt in the early conceptualization of Csikszentmihalyi's book. Maybe that was just my 17-year-old self's interpretation of it.
In any case, there are certain basic parameters for flow, and thus it's a state of experience that most anyone can relate to. But to be able to consistently contact it, possibly even invoke it — feels like something spiritual.
I'm not saying I can really do that, just that I experience more flow now than ever. That presence of harmony and ease with myself and my surroundings feels like one of the greatest gifts in life, but I know it has come only because of hardship — hardship that I've chosen, and hardship that's chosen me.
Regardless, flow only happens in the right balance of challenge and skill. "Hardship" is the challenge component, and it will always be uncomfortable, always. The skill component has two parts in my mind: an active skill part, and a reactive skill part — a seeking part and a responding part.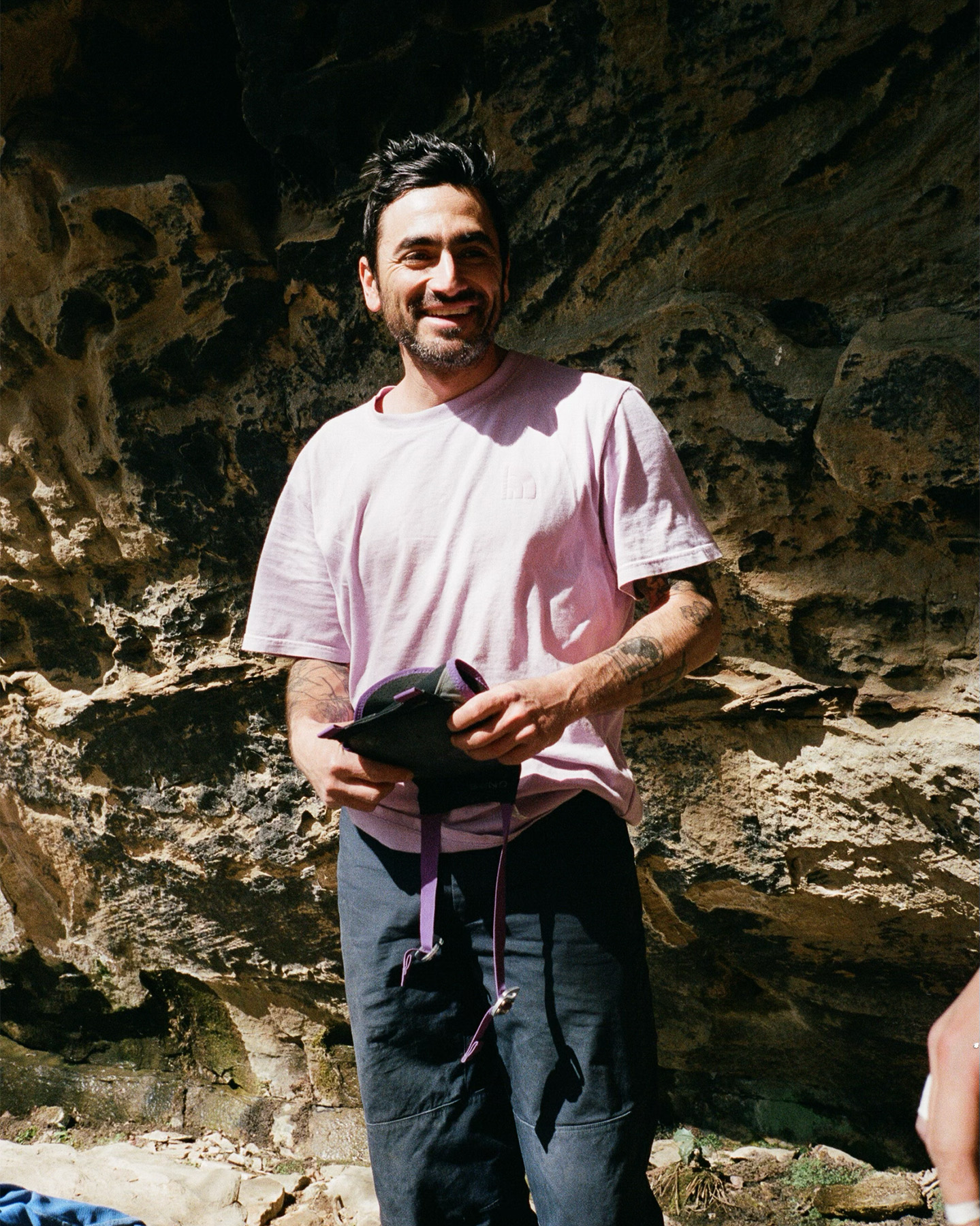 What are you looking for? What are you wanting? Who do you want to be? These are the aspects of the seeking and elements of The Known — but that's not Life. Life brings The Uncertain and the Unknown. Life brings randomness and unpredictability. Life brings the "hardship that's chosen me" — me/you/us/them, and we need skills here too, and this is the responding part.
What do we do when things seem to happen to us? What are we practicing and enforcing for ourselves in this space? Is that supporting the life we want to live? Is that supporting our seeking?
At this point, it should not be surprising that if it's harmony you seek, you need to be friends with chaos. If it's joy you want, you need to be able to sit peacefully with sadness. If it's pleasure you desire, you need to live peacefully with pain. If it's success you're after, you should be able to smile and hold hands gracefully with failure.
And somewhere in choosing to live nearer to the darker and unsavory things — like chaos or sadness or pain or failure — we can gently desensitize and become less destabilized by them when they naturally arise. It's through that willingness and process that we gain access to the opposite ethereal things like light and contentment and flow. The negative reactivity is a sign of where there is work to do.
Grappling with life and grappling with death are the same, but grappling with death prepares us for life, and not the other way around. We mostly refuse to see this and we act … differently. This is because we are fearful of the discomfort, the loss, and the uncertain nature of death.
But the mental and emotional exercising with the darkest, ugliest, most horrific parts of our humanity offer unique hints and connection to a healthy, useful, productive existence. It also can steady and strengthen us in our fear. So we'd all do well to hold it in our hearts and minds more often. Talk about it. Make space for it. Lean into it. Study it. Read about it. Listen to it. Talk to friends about it. Talk to parents. Talk to children. Talk about it to yourself.
At some point, it will be forced on us. It's real reality. It is fact. Death ("the hardship that's chosen me") comes for us all, and like any challenge or activity or situation, we do better if we have practiced. Life is not a safe space. Stop acting like it should be, and stop acting as if it's someone else's responsibility to make you comfortable here. The skills don't develop themselves, but the challenges always will.
About Sam Elias

Born and raised by a Syrian immigrant father and a Polish mother in Detroit, self-proclaimed blue-collar climber Sam Elias has summited Everest, podiumed in ice-climbing competitions, and climbs everything from big walls to super-punchy sport climbs. The 40-year-old former ski racer is one of the most well-rounded climbers of his generation, and his creative passions are just as varied as his climbing ones. He's designed everything from some of his own tattoos to the Beyond the Wall line of clothing for The North Face.