Boot: 2021-2022 Lange RX 130 LV
Stated Flex: 130
Available sizes: 24-30.5
Stated Last: 97 mm
Size Tested: 27.5
Stated BSL (size 27.5): 315 mm
Buckles: Alu Race, WC Profil Screwed Shell 2 Easy Open
Powerstrap: 50 mm Velcro
Shell Material:
Cuff: Polyether Dual Core
Shoe / Clog: Polyether Dual Core
Soles: Standard Alpine (ISO 5355)
Binding Compatibility: Standard Alpine, Grip Walk, WTR, and MNC Bindings
MSRP: $699
Test Locations: Chugach Powder Guides, Kenai Mountains, & Alyeska Resort, AK; Mt Bachelor, OR
Days Tested: 100+
[Note: Our review was conducted on the 17/18 RX 130 LV, which returns unchanged for 18/19, 19/20, 20/21, or 21/22, apart from graphics.]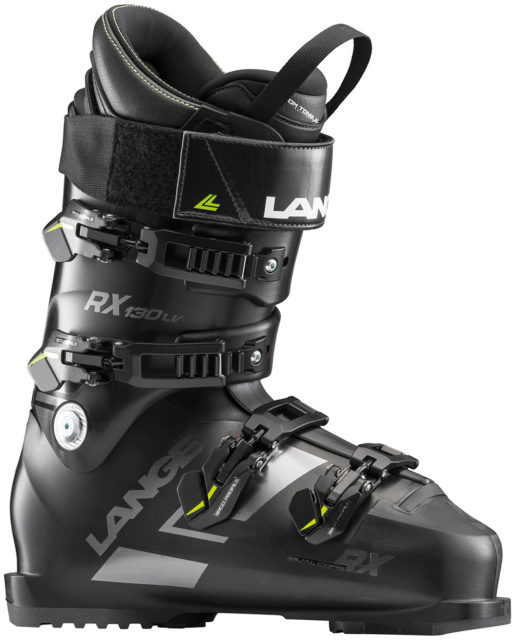 Intro
The RX 130 has been in the Lange lineup for years now, but starting with the 17/18 version of the boot, Lange incorporated their "Dual Core" construction across the RX line. This new construction is designed to offer better overall performance and make the boots easier to get on and off. I've now spent two seasons in the current RX 130 LV, and it's become my go-to alpine boot. Here's why: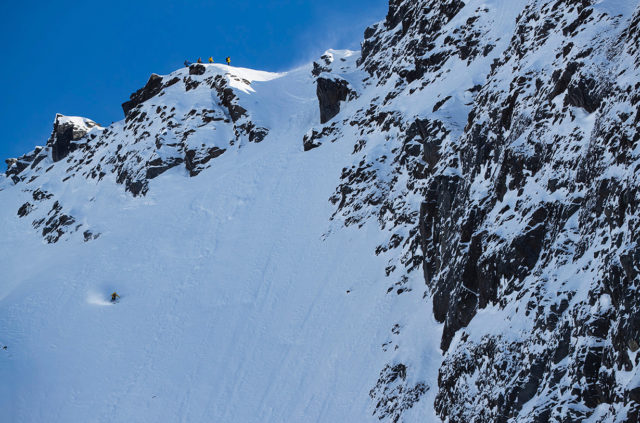 Shell construction and a note on different plastics
Both the cuff and lower shell of the RX 130 are made of what Lange calls "Polyether Dual Core". What is Dual Core? This is what Lange has to say about it: "Utilizing our revolutionary new injection method, both soft and rigid versions of the most responsive high-performance plastics (polyether, polyurethane, grilamid®) are simultaneously injected into the boot mold and targeted to key areas of the boot."
The basic concept is that harder plastic is used in the areas that need to transmit power and energy while softer plastic is used in areas that wrap the foot and lower leg and need to be more pliable for comfort, fit, and flex. Lange also claims that this process creates a sandwich of softer plastic within outer layers of stiffer plastic that enhances elastic tension and actively compresses and expands within the sandwich of the shell material. In theory, this creates more tension and more rebound when the boot is flexed.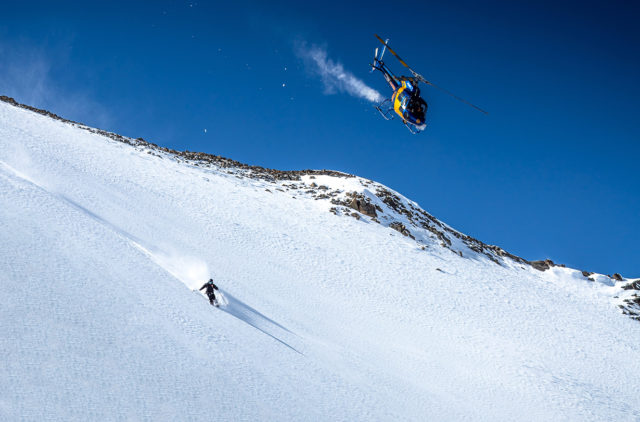 In the case of RX 130, Lange utilizes Dual Core Polyether in both the cuff and lower shell, which I think is a good idea. Because Lange often makes the same shell shape out of different materials (across their different models and over the years), I've had the opportunity to ski what is essentially the same boot (in shell-shape and fit) in several different plastics including Polyether, Polyolefin, Polyurethane, and Grilamid.
I'll get into the flex characteristics and performance of the current RX 130 below, but I will say with confidence that, from the perspective of pure downhill ski performance, my favorite Lange boots have always been those with both a Polyether cuff and Polyether lower shell. I've found that the full Polyether boots provide the most progressive flex, best rebound, and best overall control compared to the same shells that use other plastics. The only downside I've found with Polyether-shell alpine boots is that they do seem a bit more temperature sensitive than some other plastics, particularly in comparison to Grilamid, which seems to stay pretty constant across the temps.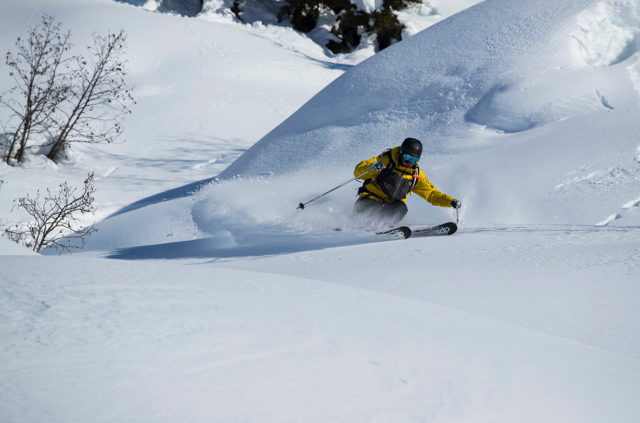 It's worth noting that, Lange has typically made their 120 and stiffer RS series (Race / Piste) boots with a Polyether cuff and lower shell (as they still do), but various iterations of the RX boots have featured a combination of Polyether and Polyurethane (e.g., the 2013 RX 130 with translucent green lower and white cuff). Interestingly, Tecnica makes their entire line of 18/19 Firebird WC racing boots out of Polyether (all the way down to the WC 90), but the Mach1 130 LV is the only boot in the Mach1 series with a full Polyether cuff and lower shell.
Lange switches to Polyurethane lowers in the RX 120 and full Polyurethane in the softer RX's. Other companies vary in similar ways as far as I can tell. I don't know the details of each plastics characteristics, but it seems that the industry is in general agreement that racers and others looking for the highest performance and overall stiffer boots are better served by Polyether shells.
Cuff Alignment
Lange calls their cuff alignment adjustment "canting," a term I usually associate with boot-sole adjustment, but the RX 130's cuff assembly does allow for +/- 1.5° of adjustment. With my minor amount of varus leg shape (i.e., bowlegged), I maximized the outward adjustment as I always do and have been happy with that. I wish the RX 130 provided a tiny bit more adjustment, but overall it's worked well and the cuff adjustment on the boots hasn't loosened up after around two seasons of skiing in them.
Liners
The Lange RX 130's liners are quite good and are more than adequate for a boot of this quality and performance level. The RX 130's liner has a soft, slick lining that makes it more pleasant to get in and out of. The liner's plastic-reinforced tongue (which is fairly standard for this type of boot) is very well padded and supportive (more so than my Zipfit liners).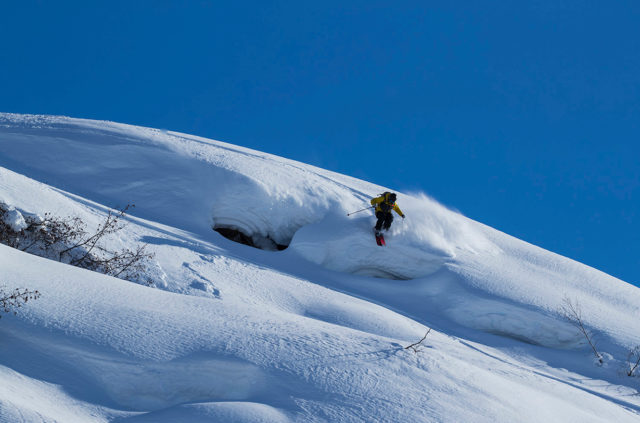 Lange claims that the heel / ankle area of the RX's liner is heat moldable and I did go through the heat molding process. To me, the results of the molding process were underwhelming and did not significantly affect comfort or heel retention, but it didn't make the fit worse, either. The toe area did feel a little tight initially, especially compared to my well-used Zipfits, but the RX 130's liners packed out fairly quickly and have remained comfortable and warm (definitely warmer than Zipfits).
Buckles
Lange says the RX's buckles are "Alu Race, WC Profil Screwed Shell 2 Easy Open." That's a lot of words to describe what are essentially pretty standard alpine-boot buckles. They do live up to their name of being easy to open, even when wearing fairly bulky gloves. The buckles also have the micro-adjustability that is important on a high-performance, tight-fitting boot like the RX 130 LV.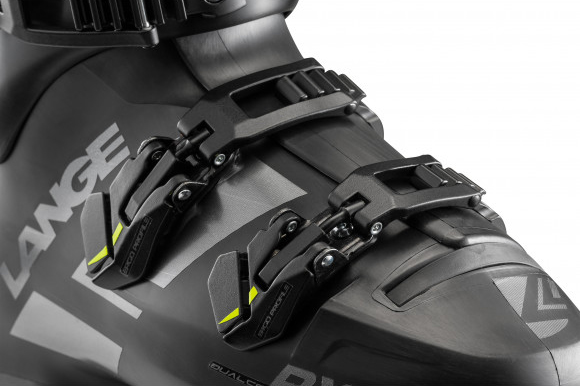 I've had no issues with the RX 130's buckles so far, even when taking lap after lap with my instep buckle flopped open. The only buckles I've used that I prefer are the very cool and easy to use "Spineflex" buckles on the Head Raptor 140 RS, which do seem to distribute pressure better than any other buckles I've used on a pair of alpine boots.
Power Strap
Lange uses a 50mm-wide, hook-and-loop power strap on the RX 130. While the stock strap works fairly well, it has the tendency to get a bit looser after a few runs, just like I've found on all other similar hook-and-loop straps.
I do wish that Lange would equip their higher-performance boots with some sort of elastic Booster-style strap like some other boot manufacturers are doing. I ended up replacing the RX 130's stock strap with a World Cup Booster after a few days (as I do on almost all of my frequently used boots), and I have no regrets after doing so.
Soles
I am thankful that Lange has thus far avoided putting Grip Walk soles on the RX and has instead just stuck with standard alpine ISO 5355 soles. As I've written many times, I personally don't think that putting Grip Walk soles on alpine boots provides any notable advantage, even for scrambling around on rocks (though there might be a small benefit on snowmachines). But Grip Walk soles do have the distinct disadvantage of being incompatible with many bindings, especially alpine bindings that predate the WTR / Grip Walk standards. I love that I can click the RX into even my oldest alpine bindings without concern of compatibility issues.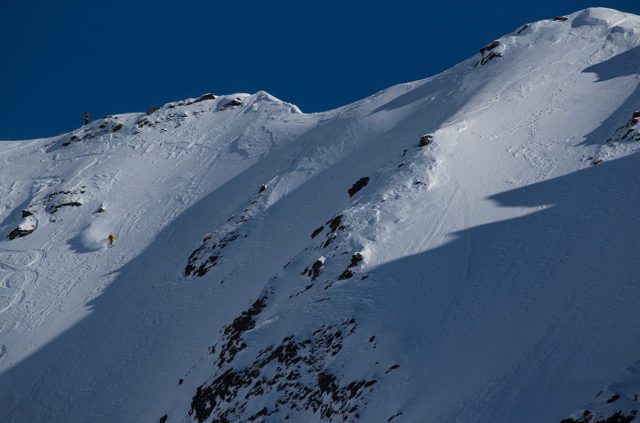 I'm am also grateful that Lange chose to provide some reasonably grippy, replaceable rubber sole pads for the RX. While I don't like the bulky and rockered Grip Walk soles, I'd still rather have some sort of grippy sole, rather than traditional hard plastic. While I've spent several seasons heli guiding in hard-soled alpine boots, I love having rubber soles, especially for hard, slippery surfaces like ice and concrete. With the RX 130's soles, I think Lange struck the balance perfectly for a boot of this type and I wish all high-performance inbounds boots offered similar soles.
It's worth noting that my other favorite alpine boots, the Head Raptor 140 RS, also have Vibram rubberized sole blocks (though they were sold separately). While the Raptor's Vibram soles are an improvement over that boot's stock hard plastic soles, the Lange rubber soles are much grippier on all surfaces and are easier to install / replace.
Getting Them On and Off
This is the first area where I think the Dual-Core construction does make a difference, especially when the boots are warm. In comparison to several pairs of non-Dual-Core Lange boots with essentially the same shell, the current RX boots are a bit easier to get on and off. When it comes to getting the boot on and off, the RX 130 feels fairly similar to Tecnica boots with their "Quick Instep" construction (e.g., the Mach1 130 LV).
This is a minor point, but I also appreciate that all of the edges of the shell on the RX 130 have been rounded off / smoothed out. This is in stark contrast to the Head Raptor 140 RS, which has fairly sharp edges on the inside of the shell that have bloodied my hands more than once when trying to get them on and off or during liner removal / install.
Fit
As, always, choose your boots based on fit and work with your local boot fitter to determine what boot you need. Getting a great-fitting boot is much more important than finding one with particular features / flex / weight. With that said, here's how the RX 130 LV works with my feet.
While I'm told that the RX had some small changes in the fit starting with the 17/18 version of the boot that I've been testing, as far as I can tell, the fit of the current RX 130 LV is the same as the 18/19 Lange XT Free 130 LV and XT Promodel LV. And based on my time in these boots, I think this fit is the same as the previous, non-Dual-Core RX LV, and the 15/16 XT 130 LV. To verify this, I even swapped out the same liner in various generations of XT's and RX's and I could not tell the difference from one to another when it came to fit. For me, that's a very good thing, as these boots all fit me almost perfectly right out of the box without any shell modifications — and that's pretty uncommon for me.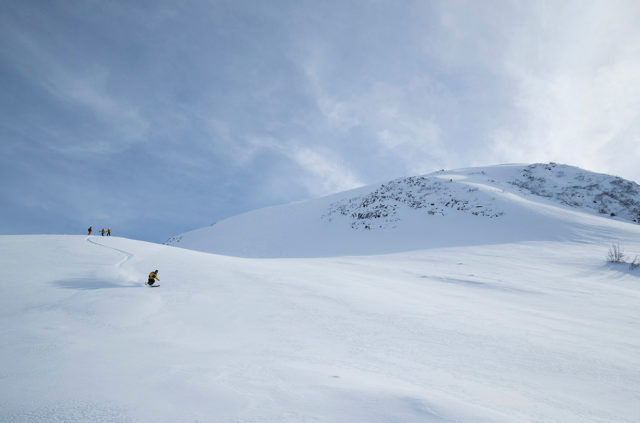 In fact, I can't think of any other alpine boot that I could comfortably ski out of the box without some shell modifications, except for the old (now discontinued) Salomon X Max 130. The X Max was a fairly high-volume boot for having a stated 98 mm last (not to be confused with the 18/19 Salomon S/Max, which is a very low-volume boot).
I haven't had a formal foot evaluation, but I've had a few boot fitters comment on my foot shape and the general conclusion is that I have:
A fairly low-volume ankle and heel
A higher than average instep / arch
Good ankle flexion
Moderate width across metatarsal heads
With that in mind, my common issues with ski-boot fit include too much room / sloppiness in the heel / ankle, the need for a "6th toe" and metatarsal-head punch, and most common of all, pain / pressure over my instep.
Aside from the various Lange boots mentioned above, the other current alpine boots in my rotation are the Head Raptor 140 RS, Dalbello Krypton 130 ID, and Salomon MTN Lab. All of these boots required large 6th-toe punches, whereas Lange boots did not. I'm not prepared to say that the forefoot of the "LV" Lange boots is overall wider or higher volume, but it does seem to work better for my particular foot.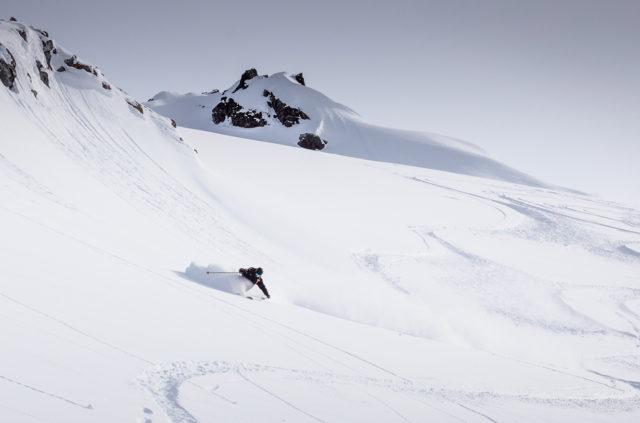 The place where I most appreciate the Lange RX 130 LV's fit compared to any boot I've used recently is in the heel / ankle pocket, where I get the best heel retention that I've had in any recent boot. The only boot that comes close is the Head Raptor, which is also excellent but doesn't seem to contour to my particular foot quite as well.
My only issue with the Lange RX — which is an issue for me in every alpine boot and most AT boots I've owned — is the instep. In my first pair of the Lange XT LV, I did have the bootboard ground down slightly to accommodate for this and I've meant to do the same on the RX 130 LV. As with all my alpine boots, I typically end up with the lowest buckle and the cuff buckles fairly tight and the buckle over my instep barely latched if at all because my instep really can't handle any additional pressure. I thought the softer plastic that is supposed to be above the instep in this new Dual Core RX 130 LV could make a difference for me in this regard, but I have not noticed a difference compared to other recent "LV" Lange boots like the previous RX and XT Free.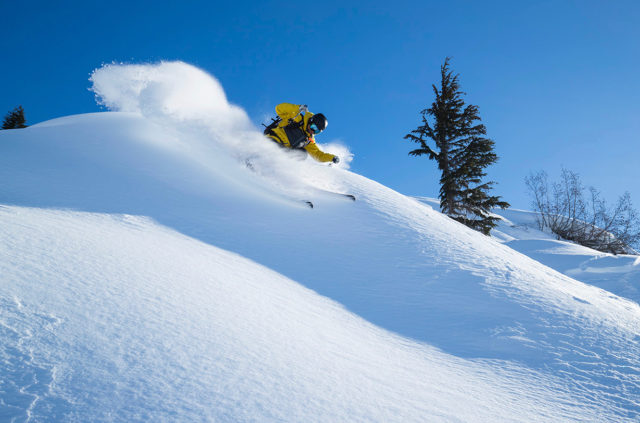 Back in 2015 when I got my first pair of the Lange XT 130 LV, Lange recommended that I go with the 97-mm-last LV version of the XT 130 instead of the 100mm-last MV (despite my concerns about my high arches / instep) because they felt that the heel and ankle would provide a snugger fit and higher performance. I have tried on some "MV" Lange boots and will definitely be sticking with the LV versions for all of the reasons Lange highlighted.
My last note on fit has to do with liners. I have used and generally like the Lange RX 130 LV's liner, but I have Zipfit liners from Gnome's in New Zealand from the 15/16 XT 130 LV and I've swapped them into the current RX 130 LV. While everything I've said above applies with both liners, the Zipfits increase the heel / ankle retention to another level and are generally my go-to liners for these boots.
Downhill Performance
The current, Dual Core RX 130 LV is the best alpine boot I've ever used when it comes to downhill performance. I've skied a lot of boots so I know that's a bold statement and is partly (largely?) based on just how well they fit my foot, but I feel that the flex of these boots is absolutely dialed for the kind of skiing that I do.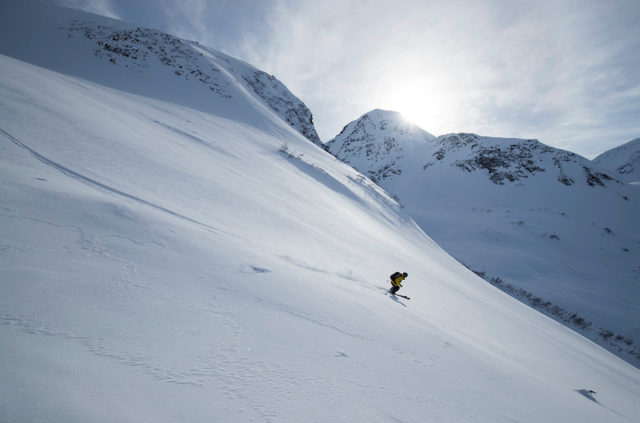 My first days in the RX 130 were around April 2017 on ~105 mm skis on a day with temps in the low 30's (Fahrenheit), skiing around Alyeska resort. I immediately noticed the excellent heel retention (remember, I have skinny ankles / heels, so this is often an issue for me). But I also noticed great responsiveness and rebound during dynamic turn transitions while skiing fast on groomers. The next run I pointed my skis toward some skied-out, off-piste crud and felt that the RX 130 provided as good or better suspension than any boot I've ever used. Great first impression!
Over the remainder of that season and all of last year, the Dual Core RX 130 has become my go-to boot for everything I do that doesn't involve ski touring. When reviewing other boots, I ski them enough to break in the liners and get an idea of how they perform, but I always end up returning to the RX 130 for general skiing and use it as my benchmark boot when reviewing skis. Similarly, I spent the majority of my heli season last year guiding in the RX 130 and almost always grabbed them when I knew I'd be skiing something consequential.
I'm not sure if the Dual Core construction is really "the most significant breakthrough in modern ski boot performance since the first plastic ski boot" as Lange claims on their website, but the Dual Core RX 130 does provide the nicest flex, dampness, and rebound of any boot I've used in recent memory.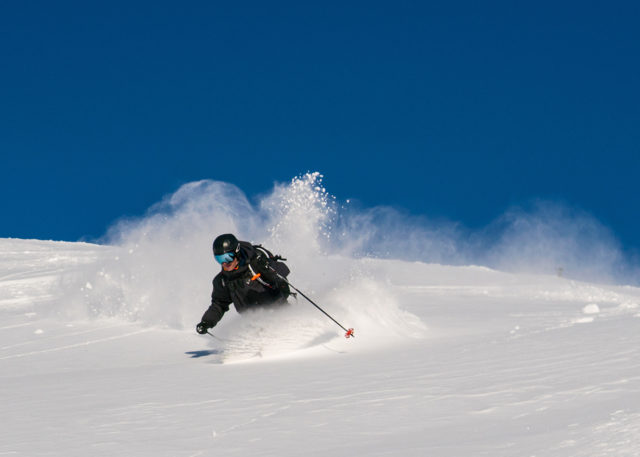 Unfortunately, it's been too long since I skied the non-Dual-Core RX 130 LV to definitively state a difference. But I can say that, to me, the current RX 130 has a smoother flex than my other favorite boot, the Head Raptor 140 RS. The two boots are fairly close, but the Raptor's flex ramps up slightly quicker and seems to provide a touch less rebound and allows for a little bit less ankle flexion when really driving the boot.
From a pure forward flex / stiffness standpoint, the RX 130 probably falls somewhere in the middle of the pack of "130-flex," high-performance alpine boots. I haven't skied a lot of the of the newest iterations of other 130 boots, but the RX 130 is slightly softer than the Raptor 140 (in 130-,140-, and 150-flex configurations) and the 17/18 (all black) Salomon X-Max 130. The RX 130 is stiffer than the old Nordica GPX 130 in every way.
Compared to Lange's 18/19 XT Free 130 LV and XT Free Promodel LV (claimed flex of 140), the RX skis better in pretty much every way. I immediately noticed better rearward support (though the XT Free Promodel is close), but the forward flex on the RX is much smoother and more progressive than the more linear flex of the Grilamid-based XT Free boots. I have gone as far as to ski with one foot in an XT Free, and the other foot in an RX 130 to get a better idea of how they compare. While all of these boots are very good, I prefer the rebound and super smooth, progressive flex of the RX.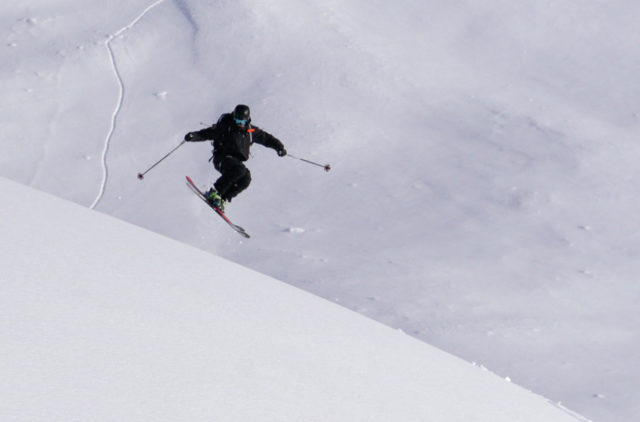 My only quip with the current RX 130 is that I sometimes wish that Lange offered a stiffer version of the boot. I'm 6', 190 lbs and am a pretty aggressive skier who skis on a variety of skis, from World Cup Slalom skis to >130 mm powder boards. The RX 130 is definitely stiff enough for me while skiing fast inbounds without a pack. But based on many days of heli guiding in them with a large pack, I do think that those of us who have to ski with big packs or strong skiers who are bigger than I am would benefit from a "140+" version of the RX.
Especially during warmer temps last season, I would occasionally swap out the RX 130 for the Head Raptor 140 RS (in 140- or 150-flex configuration) and found the Raptors to be a bit stronger and more supportive overall. So, I wish I could get everything I love about my RX's in a stronger flex.
Bottom Line
The current Lange RX 130 LV has class-leading flex characteristics and is an excellent option for strong all-mountain skiers. If you already have a great-fitting, great performing pair of "130-flex" polyether boots (e.g., the old RX 130), the improvement from the new RX's Dual Core construction is probably not dramatic enough to get rid of them and start over. But if you need new boots and the RX 130 is a good fit, it's hard for me to imagine a better all-round alpine ski boot.