2024 Santa Cruz Stigmata
Wheel Size: 700c (up to 50 mm tire clearance)
Suspension Travel: Compatible with rigid or 40mm-travel fork
Geometry highlights:
Sizes offered: Small, Medium, Large, XL, XXL
Headtube angle: 69.5°
Seat tube angle: 74°
Reach: 420 mm (Size Large)
Chainstay length: 430 mm
Frame Material: Carbon fiber
Price:
Complete bikes: $3,999 to $7,699
Frameset: $2,699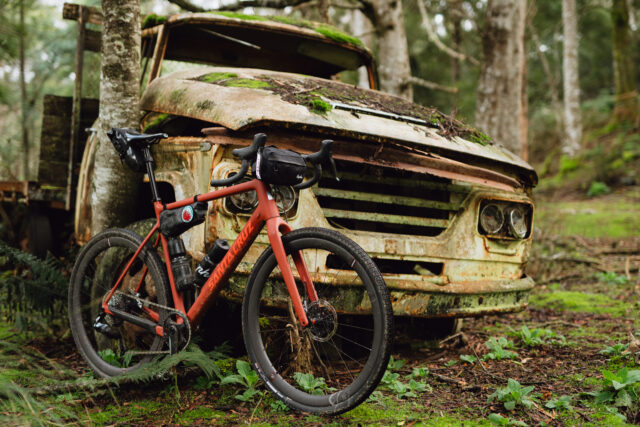 Intro
The Santa Cruz Stigmata first launched back in 2007 as a Cyclocross bike (which made it one of my favorite bike names ever) but as industry trends shifted, Santa Cruz started referring to it as a Gravel bike. And now with the latest fourth-generation Stigmata, they've made some big updates to push the bike more squarely into the modern Gravel bike camp.
Santa Cruz says that, as Gravel bikes have grown in popularity, they've also diversified in their designs, with everything from fat-tire road bikes to options that more closely mirror drop-bar MTBs, and they set out the make the Stigmata adaptable enough to cover a whole lot of different bases under the broader umbrella of Gravel riding. So how have they gone about that? Let's take a look.
The Frame
As with the prior-generation Stigmata, the new bike is offered with a carbon fiber frame only, and in contrast to many of Santa Cruz's mountain bikes, only a top-tier Carbon CC frame is on offer (now lower-end "C" option). Most builds come with a matching Santa Cruz carbon rigid fork, but it's height-corrected to match with a 40mm-travel RockShox Rudy XPLR suspension fork, which is available on the Stigmata CC Force 1x RSV build (more on the build options below). The Santa Cruz rigid fork that comes on the other builds, unfortunately, routes the brake hose through the fork leg, making swapping back and forth between a rigid and a suspension fork a bit of a chore. Tire clearance has been increased to 700c x 50 mm (from 45 mm wide on the prior-generation bike) but Santa Cruz no longer mentions 650b wheel compatibility, having decided that particular fad has dropped off.
The Stigmata does get some new features, though, perhaps most notably the addition of Santa Cruz's "Glovebox" downtube storage compartment that we've seen on a number of their mountain bikes over the last couple of years. It's the same design as used on those bikes — a hatch under the main water bottle mount on the downtube, with some internal sleeves to keep things organized and rattle-free. In addition to the bottle mount on the Glovebox lid, there are additional ones on the seat tube and underside of the downtube, but Santa Cruz has stopped there, rather than spraying rivnuts all over the frame and fork for every conceivable mounting option. Front and rear fender mounts are included.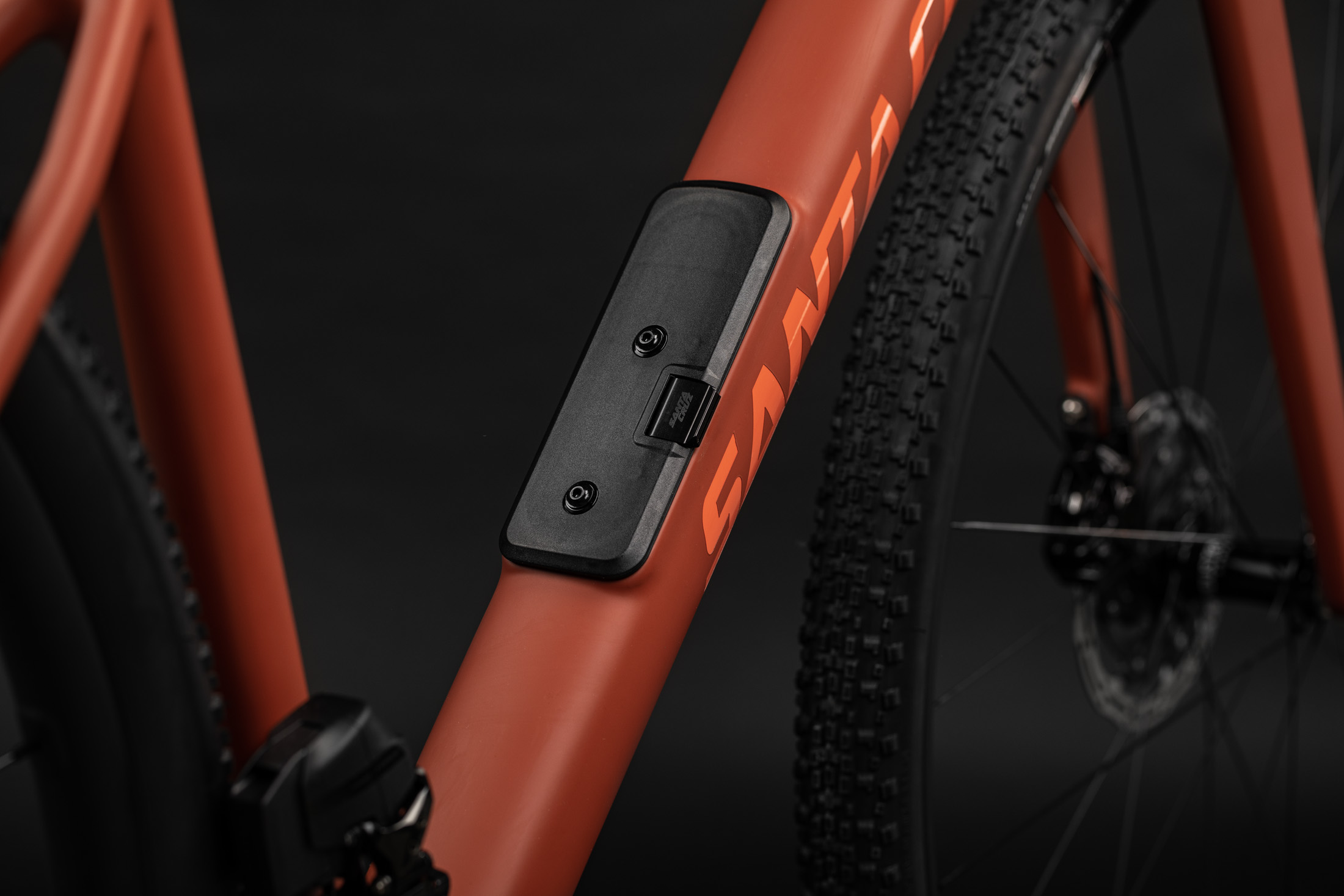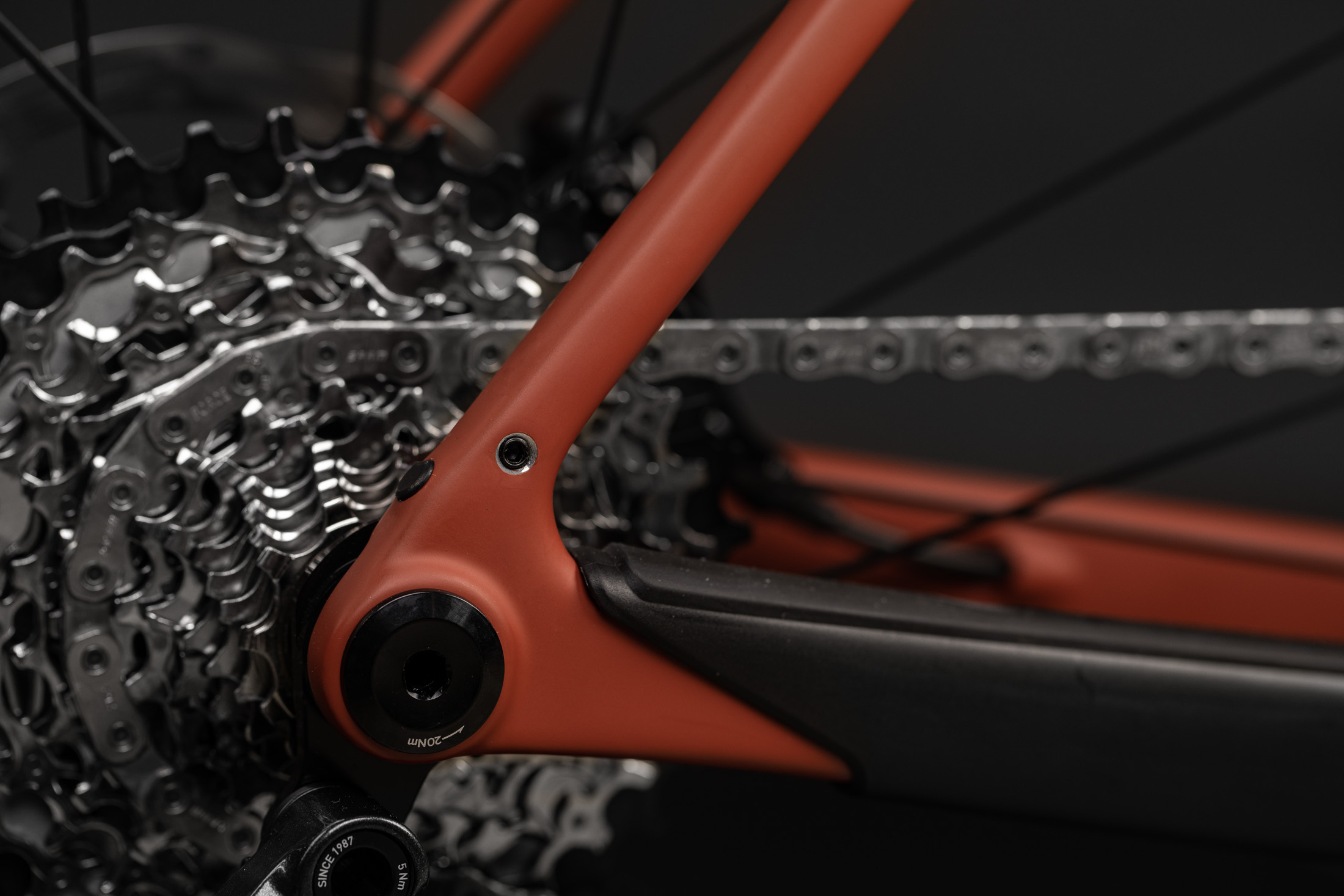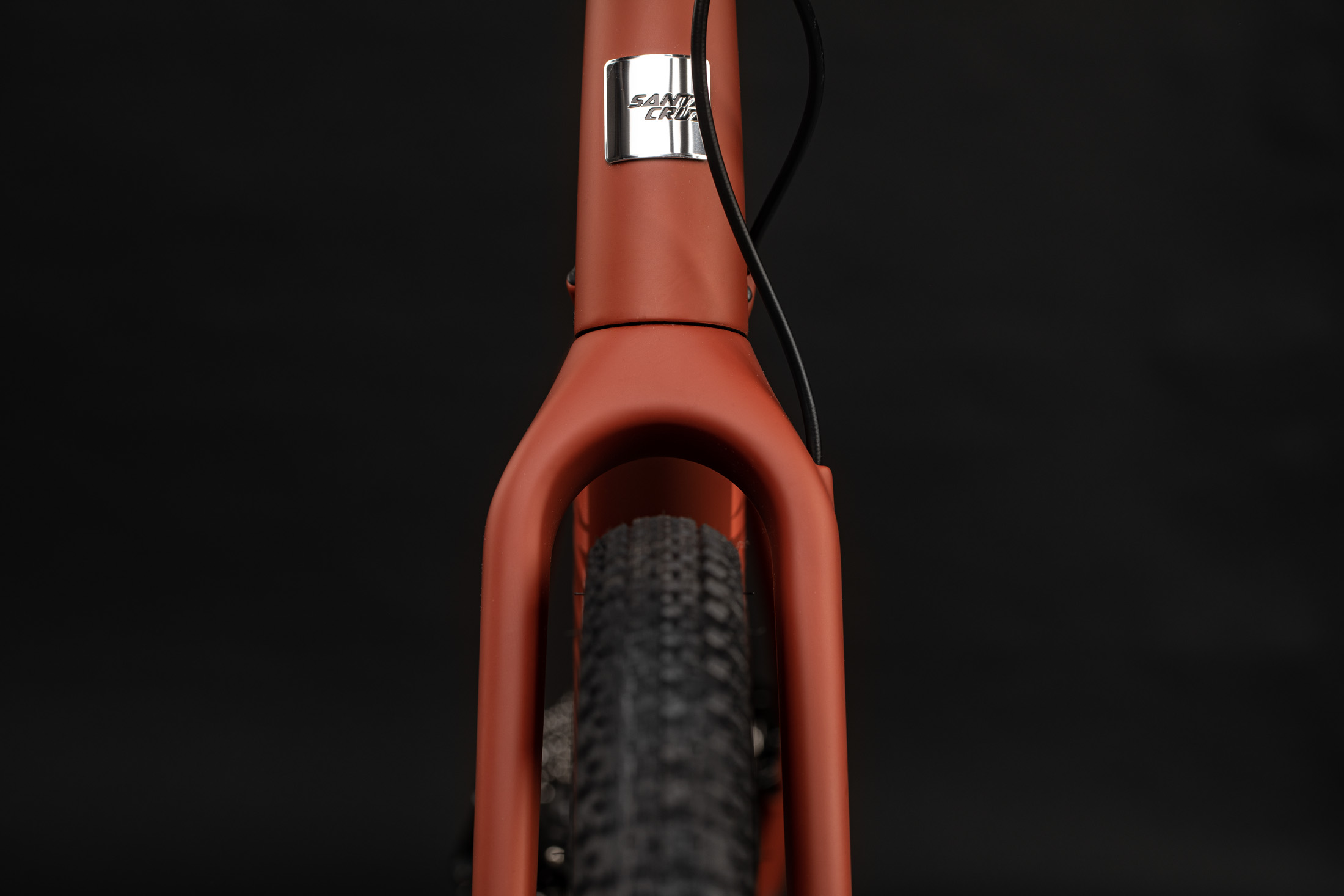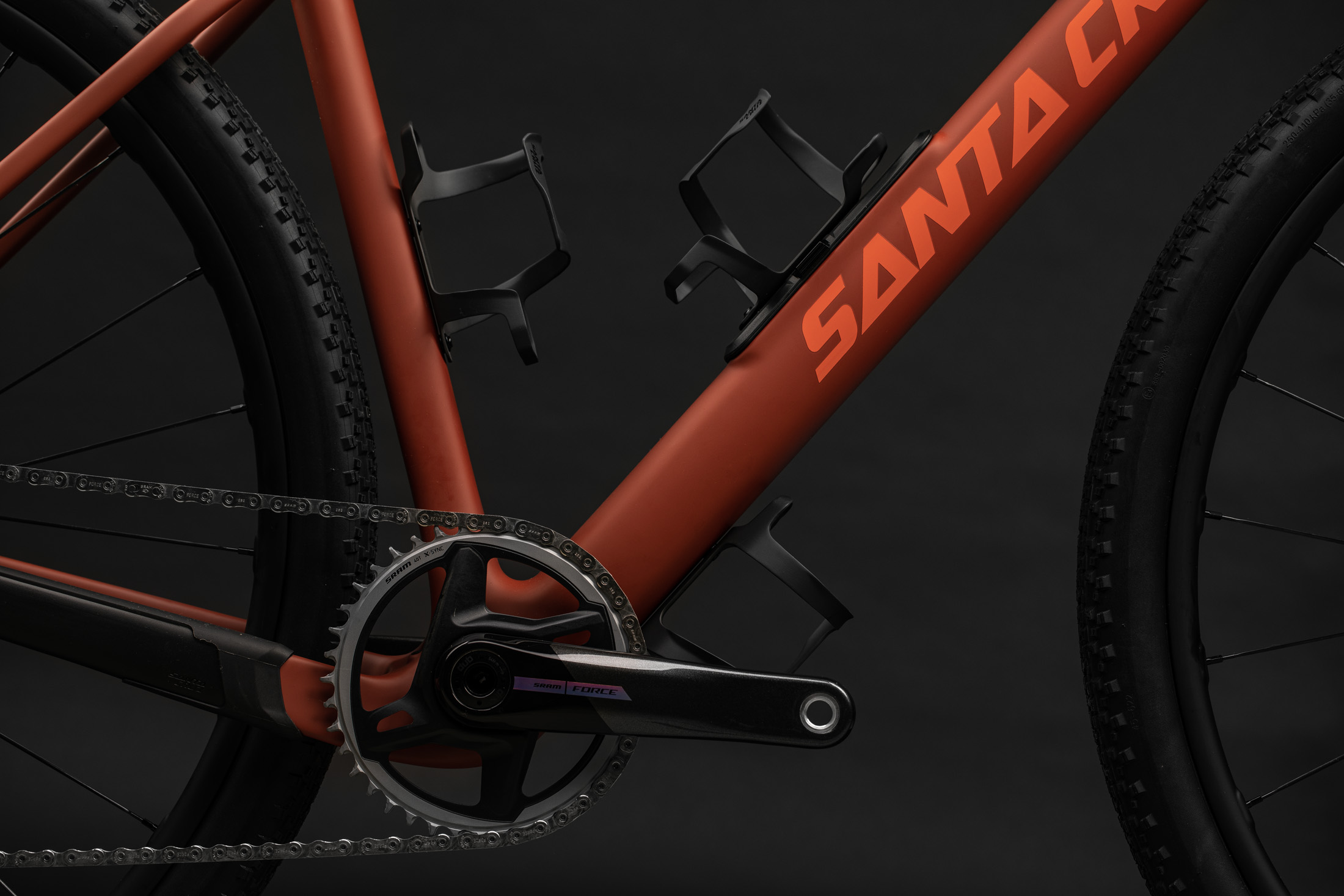 The new Stigmata gets a threaded bottom bracket shell, internal cable routing (including provisions for a front derailleur), and a SRAM UDH, so it's compatible with a T-Type rear derailleur and cassette if you want the spread the gear range out even farther. It's also possible to set up the Stigmata with a dropper post if you want, so long as you're running a 1x drivetrain. Flat-mount brakes for 160 mm rotors round out the basic compatibility details. And as per usual for Santa Cruz, the Stigmata frame gets a lifetime warranty for the original owner.
Fit & Geometry
As with the prior-generation Stigmata, Santa Cruz offers the new bike in five sizes, but they've moved to MTB-style nominal sizing from road-style numeric options, now calling the options Small, Medium, Large, XL, and XXL (whereas the prior-generation bike was offered in 52, 54, 56, 58, and 60 cm sizes).
Santa Cruz has made the reach on the new Stigmata much longer, in part because they've designed it around a relatively short 70 mm stem for calmer handling and more stable steering. To that end, they've slackened the headtube angle considerably (to 69.5°, from 71–72°, depending on size), lengthened the chainstays by 5 mm (to 430 mm), and increased the bottom bracket drop by 4 mm in a given size (to 74–78 mm).
In keeping with Santa Cruz's description of the Stigmata, those numbers land somewhere between more truly road-derived Gravel bikes (like the prior-generation Stigmata) and the most aggro XC-bike-with-drop-bars style options out there, such as the Evil Chamois Hagar. The jumps up in reach are more pronounced in the larger sizes, and Santa Cruz has moved away from steepening the headtube angle on the larger sizes as well (a common move in the road world to reign in the wheelbase on bigger bikes), in recognition of the fact that taller folks can benefit from the extra stability on a bike that's meant to be ridden on dirt.
The Builds
Santa Cruz offers the Stigmata in five complete builds with a mix of 1x and 2x drivetrains, including the top-spec Stigmata CC Force 1x RSV with a RockShox Rudy XPLR suspension fork and Reverb XPLR dropper post; all the other builds come with a rigid fork and seatpost. Pricing ranges from $4,299 to $8,399 for the complete builds, or a frameset (including the carbon rigid fork) is available for $2,699. All the complete builds come with Maxxis Rambler 45c tires.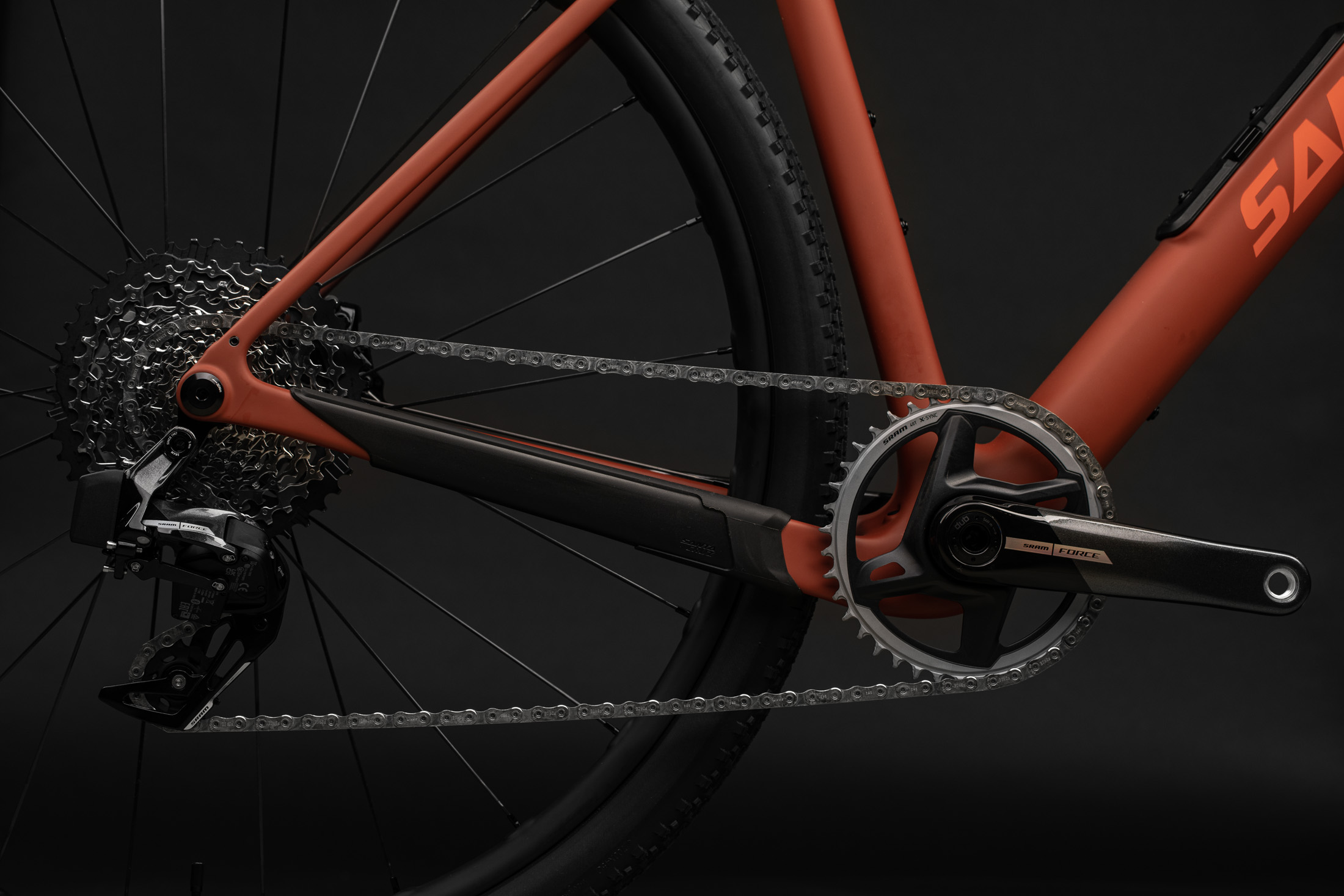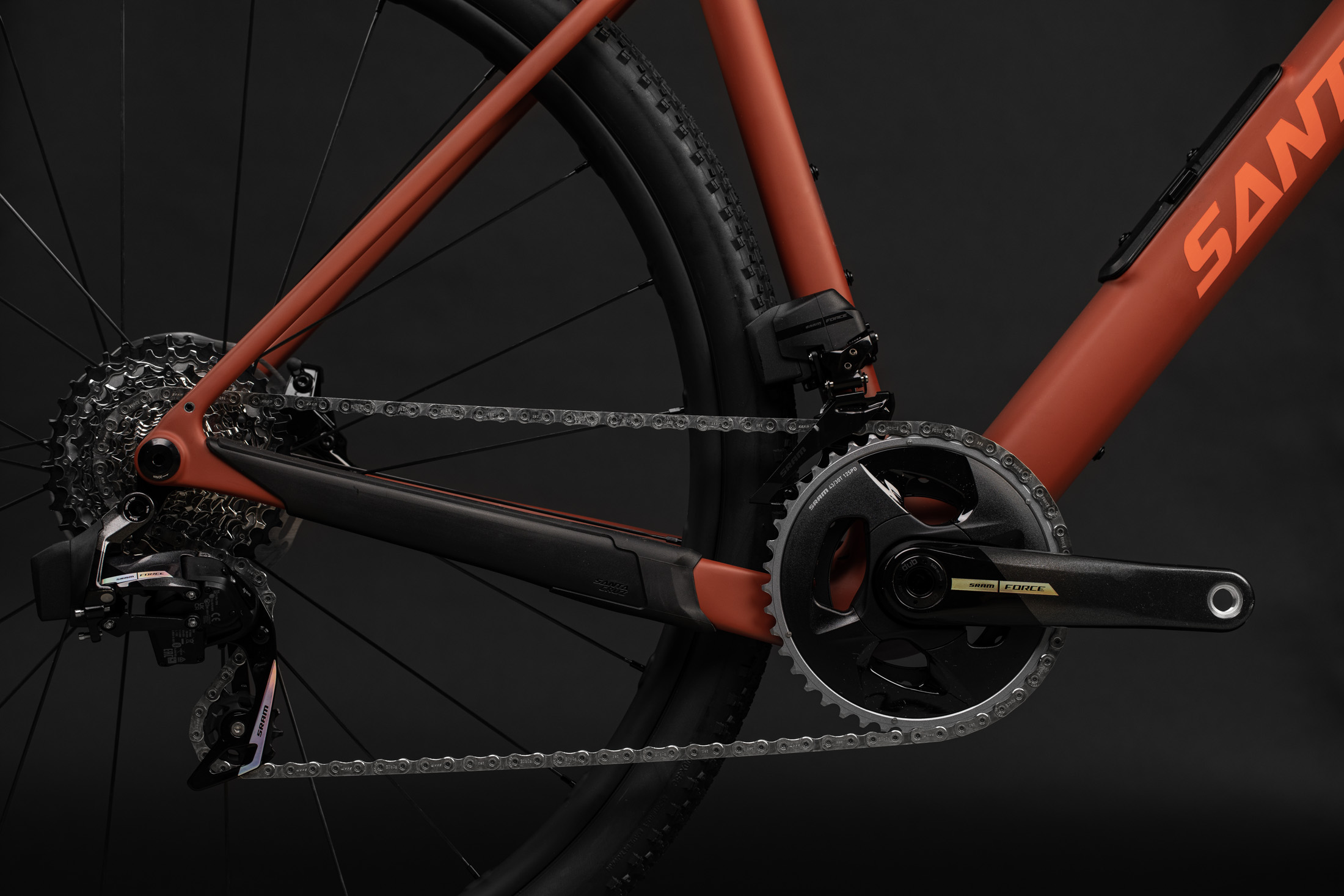 Some Questions / Things We're Curious About
(1) Given the big changes to its geometry, we'd expect the new Stigmata to be a more stable, calmer-handling bike than the old one, but are there major tradeoffs there?
(2) And with such a variety of build specs on offer, does the Stigmata (in its various configurations) really cover as wide a spectrum of riding scenarios as Santa Cruz seems to have in mind for it?
Bottom Line (For Now)
The new Santa Cruz Stigmata is a big update to Santa Cruz's longstanding drop-bar offering, moving it much more squarely into the modern Gravel realm from its origins over a decade ago as a Cyclocross race bike. We got a first ride on one last week at Crankworx — check out our Flash Review, linked below — and stay tuned for more Gravel bike coverage from us, coming soon.
Flash Review
Blister Members can read our Flash Review of the Stigmata for our initial on-trail impressions. Become a Blister Member now to check out this and all of our Flash Reviews, plus get exclusive deals and discounts on gear, and personalized gear recommendations from us.