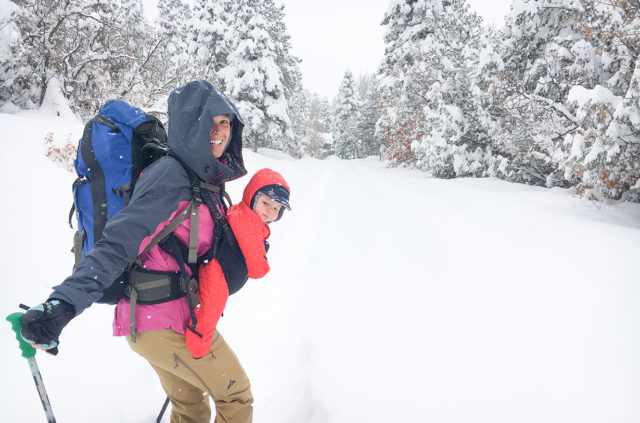 Intro
To some, becoming a parent means giving up one's old way of life, and yes, to some extent, that is true. But thanks to the right gear, a little extra energy, and some motivation, one's lifestyle needs only to be adjusted — not completely overhauled.
This article is meant to introduce parents to some of the best outdoor-oriented baby gear, and particularly ways to bring your little one with you on your outdoor adventures. With the right gear, parents can stay active and happy while the little one safely and comfortably enjoys the fresh air. And as you will undoubtedly hear — start them young.
When my husband and I became parents, we started from zero. We had seen our friends transition into parenthood while maintaining an active lifestyle but we really had no idea what products would be best to facilitate doing so. It is my hope that this list will save new parents some time and energy when it comes to finding the right gear to keep them staying active outside.
In this article the term "baby carrier" is used pretty loosely as it refers to a variety of gear used to get the baby from point A to point B. This review will be in 3-4 parts published over the course of a few weeks and will include the following types of baby carriers:
Soft-Structured Carriers
Baby Backpacks
Jogging Strollers
Kid Trailers (for bikes)
Note: This list is not meant to be all inclusive. There are a lot of carriers on the market and, logistically, it would be extremely challenging to test them all. Included in this review are hand-selected products that seemed to best fit an active lifestyle. Please feel free to leave a comment or suggestion if there are any products that you have found useful or that you're curious about.
First up — soft-structured carriers:
Soft-Structured Carriers
The term "soft structured" refers to the fact that these carriers are made of fabric (usually cotton or mesh) and lack an internal or external rigid frame. If you've ever seen The Hangover, Zach Galifianakis was using an Original BabyBjorn (reviewed below) to carry "baby Carlos." Thanks to Zach, the Original BabyBjorn might just be the most recognizable baby carrier on the market. Soft-structured baby carriers tend to be lightweight, packable, machine washable, easy to get on / off, and can be used to carry the baby in a variety of different positions (e.g., facing forward or facing backwards).
In my opinion, soft-structured carriers are great for the following activities (among others):
carrying a newborn
running errands when you don't want a stroller (e.g., grocery shopping)
housework such as cooking or gardening
singing karaoke
nursing while hiking
Hiking / ski touring when the baby is too young for a backpack or when you don't have a backpack (e.g., on vacation)
mushroom hunting
… and many more
When the baby is young and unable to hold his / her head up, these carriers provide the necessary support for the neck and head. For infants, skin-to-skin contact is highly recommended by pediatricians and caregivers and soft-structured carriers are a good way to attain that while keeping one's hands free. When your child is too young to use a baby backpack, these soft-structured carriers are your best bet for adventures. But even now, when my son is old / strong enough for a baby backpack, I continue to use a soft-structured carrier almost daily.
For me, the best part of soft-structured carriers is that the baby can be worn in a variety of different positions. Most carriers have at least a couple of options but some have more than others. When searching for a carrier, I strongly recommend one that has the option for the baby to be in a forward-facing position. The first carrier I received did not allow for this and once my baby hit 5 months, all he wanted to do was look around. A carrier with a forward-facing option definitely kept my baby entertained and limited the amount of neck straining as he tried to take in everything around him.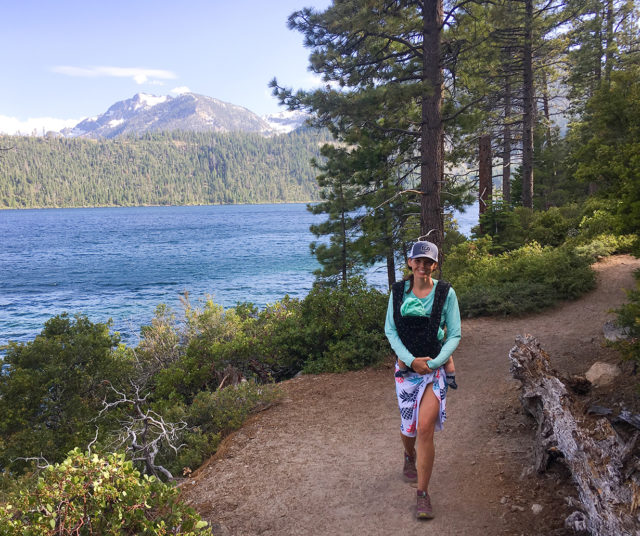 When shopping for soft-structured carriers, you'll likely encounter references to hip Dysplasia. According to the International Hip Dysplasia Institute, "Hip dysplasia is the most common abnormality in newborn infants." I won't go into the details of Hip Dysplasia here as I am not an expert (you can visit the IHDI page for more), but it is something that one should consider when choosing a carrier. If you've ever been to a well-baby checkup you've likely noticed the caregiver moving the baby's legs up and down with bent knees to check for signs of Hip Dysplasia.
As Hip Dysplasia is thought to be developmental, choosing a carrier that safeguards your baby against unwanted stresses to their joints is important. The International Hip Dysplasia Institute provides certification to products used in the first 6 months of a baby's life. To check if a baby carrier is certified by the International Hip Dysplasia Institute go to this website. All the soft-structured baby carriers reviewed below, with the exception of BabyBjorn Baby Carrier Original, are certified by the International Hip Dysplasia Institute.
Not all soft-structured carriers are infant (<1 year old) compatible, while others are designed specifically for newborns (around 2 months old or younger). Ones that are newborn compatible may require an infant insert that is sold separately (I'll not that below when relevant). Many of the carriers in this review can accommodate newborns to toddlers.
With all that said, here are some of the soft-structured baby carriers my husband and I have been using:
Baby Tula Explore Baby Carrier
Fabric: 100% Cotton
Blister Measured Weight: 658 grams w/o hood (77 g for hood)
Baby Positions: front-inward carry (infant-toddler); forward-facing, back carry (baby-toddler)
Stated Weight Range: 7-45 lbs / ~3.17-20.4 kg
Waistband Size: 27"-57" / 68.6-144.8 cm
Infant Compatible: Yes, no insert needed
Days Tested: 10
MSRP: $179
Best For: everyday use and adventuring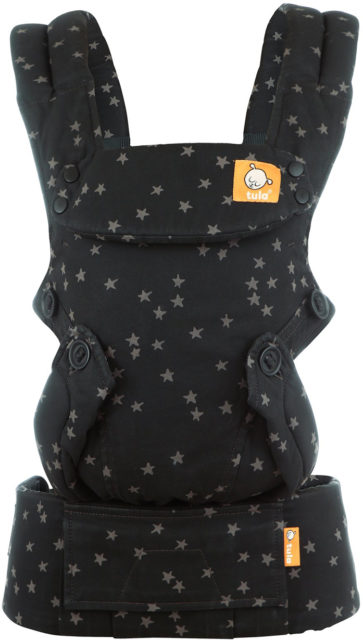 The Tula Explore Baby Carrier is easy to get on and off, packs down nicely for travel, and fits my son better than ErgoBaby Omni since he sits higher when facing forward. By sitting higher, his chin doesn't rub against the fabric, which means less skin irritation. On top of all that, the 100% cotton fabric feels nice and smooth, there are a variety of design and pattern options, and the carrier looks streamlined and attractive. The Explore is great for hiking and everyday use and it doesn't look out of place when exploring a city.
The Tula Explore Baby Carrier arrived when my son was 9 months old, so I was unable to test it with a newborn but Tula lists the Explore as infant compatible without needing an infant insert. The fabric initially felt heavy and I was expecting it to be too warm, but when put to the test, the fabric was sturdy yet thin enough to keep the baby from overheating. If overheating is a concern (e.g., you live in a warmer climate), the Explore is available with a cool mesh panel down the middle to help facilitate airflow.
The Explore's lack of padded lumbar support and the thin-yet-dense shoulder padding mean that the Explore packs down a bit smaller than the other packs here. The lack of a padded lumbar support is noticeable after a few hours of hiking with an 18-lb (~8.2 kg) child, but a lumbar support addition can be purchased separately. The padding in the shoulder straps is about half as thick as the Ergobaby Omni — it is still thick enough to comfortably carry the weight of my baby, but not so thick that it's uncomfortable to wear a backpack on top of the shoulder straps. I spent many hours mushroom hunting with my son in part thanks to the thin padding; when solo hiking, carrying a backpack is extremely helpful if not completely necessary. The shoulder strap, waistband, and leg openings of the Explore all feature some level of padding and kept myself and my son comfortable on long hikes.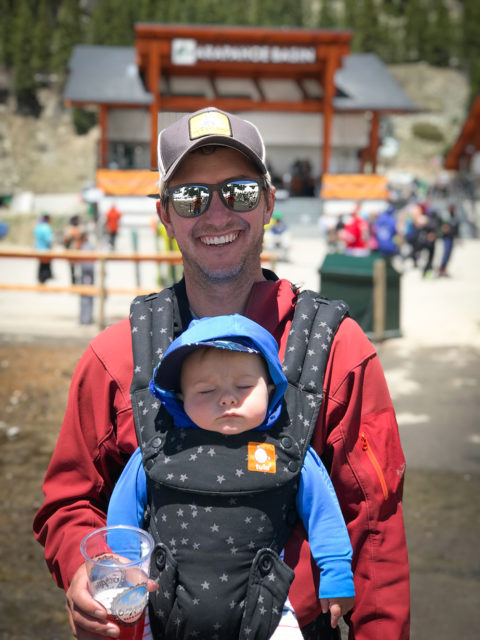 All the soft-structured baby carriers on this list are machine washable and all but the Original BabyBjorn have a sunshade included. The Explore is the only carrier in the group that has a removable sunshade. The idea of a removable hood is somewhat appealing, but I found I never used it since I always forgot it at home.
Changing the baby's position between front inward-facing and front outward-facing simply requires two buttons to be switched. While not as easy to adjust as the sliding bar on the Ergobaby Omni, it's still pretty easy and can be done while the child is in the carrier.
The Explore has one pocket that is located on the waist belt, just under where the child sits. It has a velcro closure, is exceptionally easy to use, and easily fits my large cell phone. Of all the soft-structured carriers and their included pockets, the Explore's pocket has been the easiest to use since there is no zipper to worry about getting stuck (issue with the Ergobaby Omni) and it's not up against the babies body (like it is with the Ergobaby Original). Both my husband and I reach for this carrier more than any of the others.
Ergobaby Original
Fabric: 100% cotton
Blister Measured Weight: 684 grams
Baby Positions: front-inward carry (infant-toddler), hip carry (baby-toddler), back carry (baby-toddler)
Stated Weight Range: 12-45 lbs / ~5.4-20.4 kg (7-12 lbs /  3.17-5.44 kg with Infant Insert)
Waistband Size: not stated
Infant Compatible: Yes, insert needed
Days Tested: 20
MSRP: $120 (+$35 for infant insert)
Best For: thrifty parents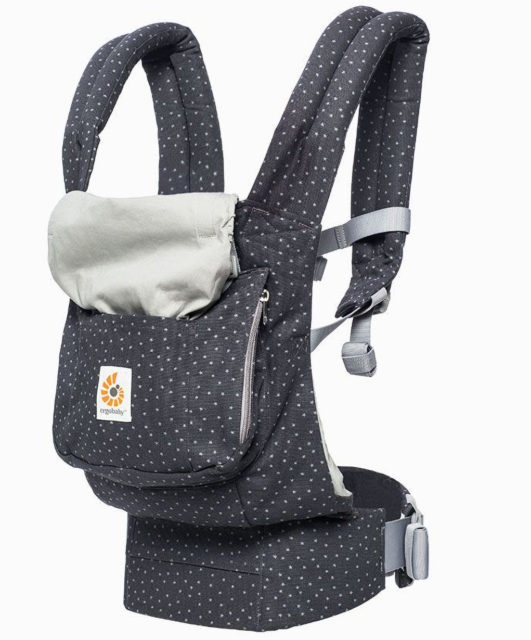 We started using the Ergobaby Original when my son was roughly a week old since it was the only soft-structured baby carrier we owned (thanks to our baby registry). The price point is what initially got my attention since it is at around $60 cheaper than many other carriers on the market. What I failed to realize is that the Ergobaby Original can not be used in the front-outward position. Regardless, we used the Ergobaby Original exclusively for the first 3 months of my son's life. When he was teeny tiny, we used the infant insert (purchased separately) which was easy to install and kept him in the correct body position. Once my son was old enough to face forward, we started using a different carrier since he really wanted to see what was going on around him and I didn't want him to strain his neck while looking around.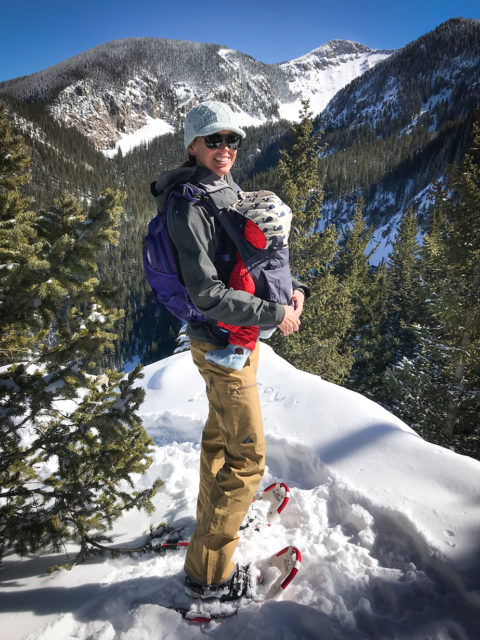 Like all the soft-structured carriers on this list, the Ergobaby Original is breastfeeding compatible and machine washable. It has a non-detachable UPF 50+ sun / privacy hood with multiple snap options to adjust for the baby's size. When not needed, the hood can be tucked into the front pouch pocket. The Ergobaby Original has a large zipper pouch on the main body of the carrier, unlike the Tula Explore and Ergobaby Omni that both have pouches below the carrier on the waist belt. It was easy to access the pocket on the Ergobaby Original but anything placed inside does rub up against the baby. The carrier also has lumbar support and the waist belt can be adjusted from either side, which is great for switching the fit between my husband and I, though the lumbar support is tricky to get positioned perfectly in the middle.
The fleece-lined and water-resistant winter weather cover ($50) and rain cover ($50) accessories seem like great options for keeping the baby warm and dry. I wish I had known about them last winter as my son and I spent many hours in the cold and I was always trying to figure out the best way to keep him warm.
Ergobaby Omni 360 Baby Carrier All-In-One: Cool Air Mesh
Fabric: Mesh
Blister Measured Weight: 826 grams
Baby Positions: front-inward carry (infant-toddler); forward-facing, hip carry, back carry (baby-toddler)
Stated Weight Range: 7-45 lbs / ~3.17-20.4 kg
Waistband Size: not stated
Infant Compatible: Yes, no insert needed
Days Tested: 15
MSRP: $180
Best For: warm-weather adventures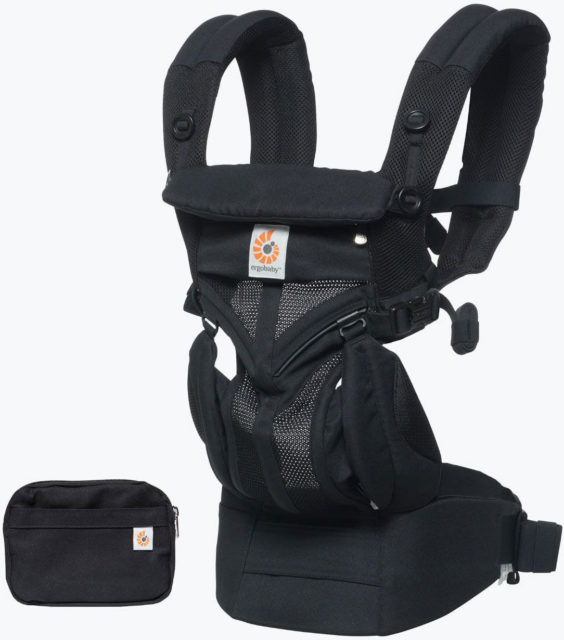 The Ergobaby Omni 360 Baby Carrier All-In-One: Cool Air Mesh is certainly a mouthful but it's one of Ergobaby's newest carriers and is great for warm weather. The Omni features breathable mesh for warm days or sweaty endeavors, lumbar support, a stowable sun / privacy hood, removable pouch, and crossable straps (for potentially more comfortable carry). I purchased this carrier for a Hawaiian vacation where we planned to hike but we didn't want to bring a baby backpack. My son was 9 months old at the time, so still not too heavy. I was specifically looking for a carrier with breathable or lightweight fabric for the warm weather and a forward-facing carry option.
The Omni, like the Original Ergobaby, comes standard with lumbar support. The waist belt can be adjusted on either side and with the lumbar support in the middle it was rare to have the support positioned in the middle of the back — especially for my husband. Whereas the Original Ergobaby and the Tula Explore both have straps in the standard H shape, the Omni's straps can also be worn crossed. It's a little more difficult to get the baby in position when the straps are crossed but it does feel slightly more secure.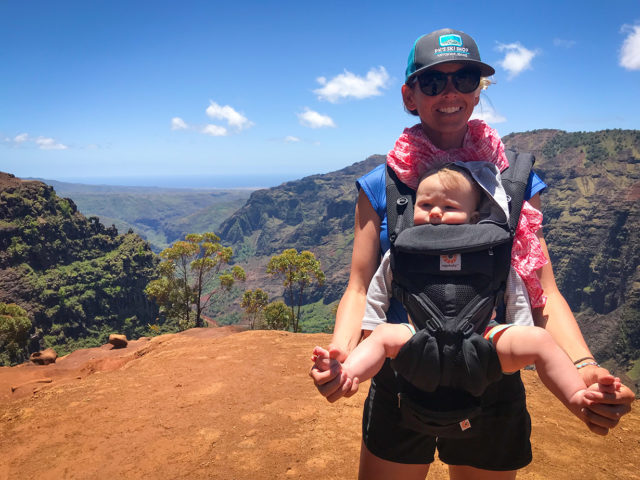 The padded straps on the Omni are slightly thicker than those on the Explore and Original, making it slightly more comfortable to wear. On the flip side, that also makes the Ombi less comfortable when paired with a backpack. The mesh fabric makes the pack more breathable but it also gives the carrier a techy / less-casual look. The best feature of the Omni is the sliders that make changing between front inward and forward-facing a breeze.
BabyBjorn Baby Carrier Original
Fabric: 100% Cotton
Blister Measured Weight: 489 grams
Baby Positions: front-inward carry (infant-baby), forward facing
Weight Range: 8-25 lbs / 3.63-11.34 kg
Waistband Size: no waistband
Infant Compatible: Yes, no insert needed
Days Tested: 30
MSRP: $79.99
Best For: newborns and short periods of carrying time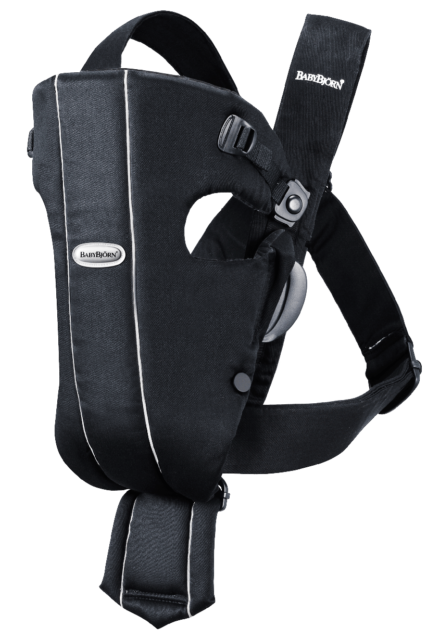 The BabyBjorn Original is the lightest and simplest of the soft-structured carriers on this list. Its lack of a waist belt means all the weight will be on your shoulders, but as this carrier is designed with the littlest ones in mind, it's not an issue if that's how you plan to use it. Once the baby starts to get heavy, the lack of a waist belt takes a toll on my back and shoulders. The carrier comes in two pieces, has a crisscrossed back, unpadded straps, and a padded front piece. After a little practice, I found this carrier to be the easiest to get on and off. A nice feature of this carrier is that, if the baby falls asleep, the carrier can be completely unbuckled and the baby can be laid down on the padded part.
I used this carrier a lot when my son was 8-12 lbs. But even at 12 lbs, I could only use it for short periods of time before my neck and shoulders started hurting. As mentioned above, this carrier is not certified by the International Hip Dysplasia Institute, though BabyBjorn recommends that this carrier only be used for short periods of time anyway.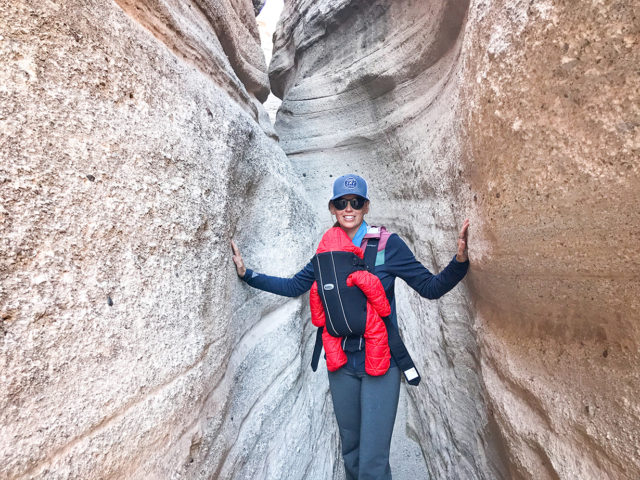 Another reason to love this carrier is that, when used with the baby facing out, the baby sits high enough that there's no chaffing on the chin. And in this position, the baby's arms are out, unlike the other carriers where the baby's arms go through the same space as yours. I used this carrier many times for short tours up the mountain and while nordic skiing. My son loved it — or at least he seemed to love the arm mobility more than the other carriers with the forward facing position. I do wish I had known about and had purchased the windproof cover since that would have made winter explorations a bit easier. The Baby Carrier Original is a fairly simple carrier but that's what makes it so great.