Five Ten Trailcross XT
Test Location: Washington
Test Duration: 3 months
Reviewer: 6', 160 lbs / 183 cm, 72.6 kg
Size Tested: US Mens 11
Blister's Measured Weight per Shoe (size 11): 395 grams
Upper: Open mesh with synthetic overlays
Closure: Lace
Stated Features:
Open mesh upper with synthetic overlays
EVA midsole
Molded toe cap
Stealth Phantom rubber outsole with forefoot flex grooves
Upper contains a minimum of 50% recycled content
Pedals used: Nukeproof Horizon Pro Sam Hill, Chromag Dagga
MSRP: $160 USD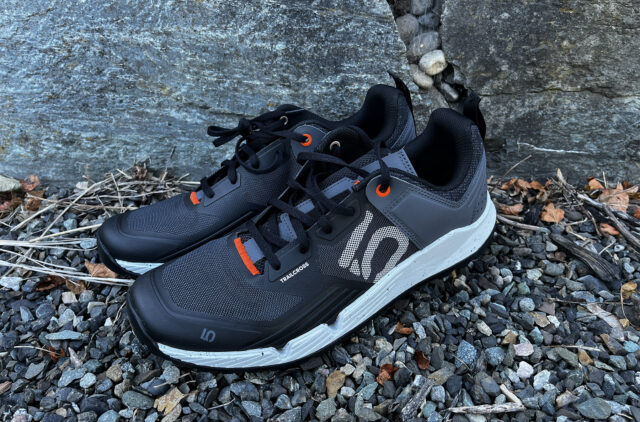 Intro
Flat-pedal mountain bike shoes have historically stuck with more heavily padded, skate-inspired designs, but Five Ten bucked the trend a few years ago and released the Trailcross line, which took styling and design cues from the trail running world to form a shoe that acted as a sort of hybrid hiking and cycling shoe. In Five Ten's words, the Trailcross intends to "combine the all-terrain support of technical trail runners with cycling-specific details."
The original Trailcross LT and XT were excellent from the off-bike performance and walkability standpoints but arguably leaned too hard into the trail runner part of their design inspiration; a lot of folks found them to fall a little short when it came to the on-bike part of their brief.
Five Ten overhauled the lineup this year, and I've been spending a lot of time riding the updated Trailcross XT to see how those updates have changed the overall performance of this unconventional take on a flat pedal shoe.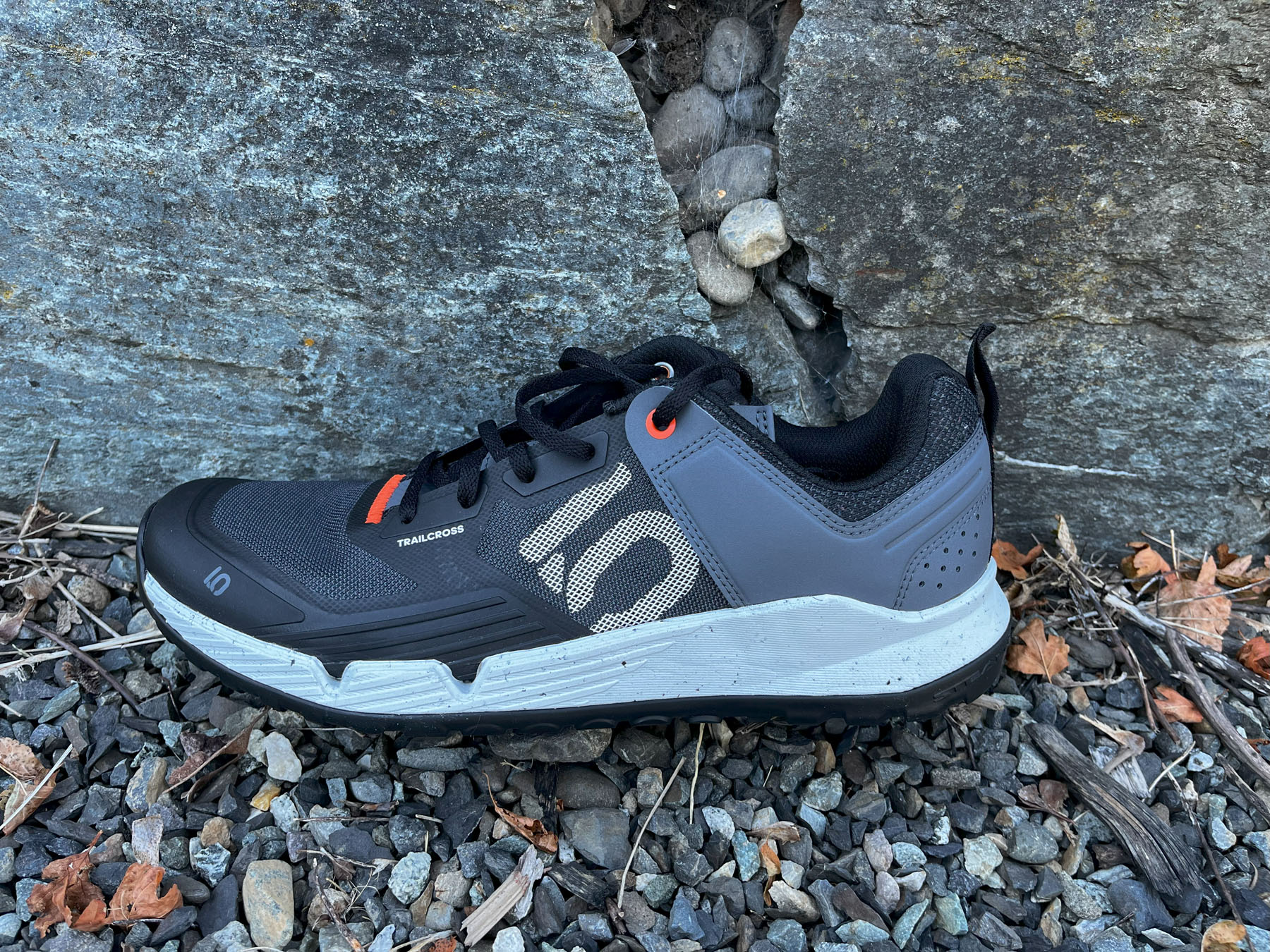 Features and Construction
The prior-generation Trailcross line started with the low-top LT; the original XT added a neoprene ankle gaiter to that for a mid-rise version, and the confusingly-named Mid Pro extended that gaiter higher up the ankle and added a couple of D3O pads to it for some extra ankle protection. Five Ten later added the (excellent) Trailcross GTX to the line and followed that up with the Trailcross Clip-In, too.
This new Trailcross XT is a bit of a mashup of the outgoing Trailcross LT and XT models — it foregoes the neoprene ankle gaiter of the prior XT and adopts the same lower-profile silhouette of the LT, but retains some of the rubberized reinforcements around the sides of the forefoot that the prior XT had over the LT. In other words, it's not so much a completely novel design as it is a familiar consolidation of the prior LT and XT models.
The other notable updates come in the form of the materials. The mesh used throughout the upper is more open and breathable than before, there's an elastic lace keeper on the tongue, and Adidas says that the upper is made from at least 50% recycled materials. Adidas has made some bold commitments in terms of using more sustainable construction methods and materials, and it's great to see that ethos trickling down through the Five Ten mountain bike line.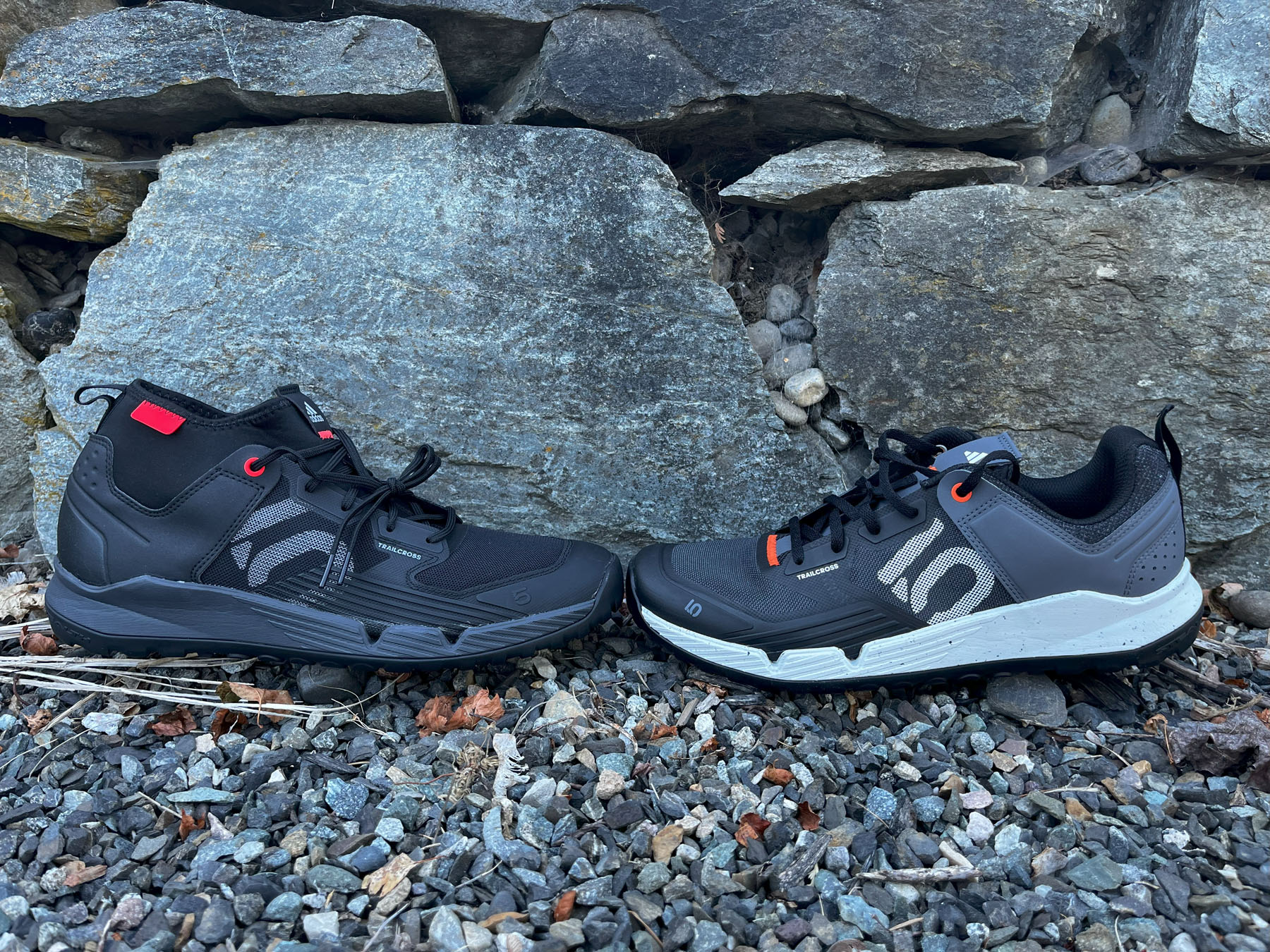 The loss of the neoprene gaiter vs. the outgoing Trailcross XT (as well as the updated materials) has led to a very light shoe — my size 11 Trailcross XT weighs just 395 grams per shoe, over 60 grams lighter than my go-to (and admittedly burlier) Ride Concepts Tallac.
The Tralcross XT uses Five Ten's Stealth Phantom rubber in their familiar dot tread pattern through most of the shoe, with some grooves cut out from the toe area to increase flexibility of that portion of the sole, and a few bigger, blockier bits of tread at the heel. The design carries over from the earlier Trailcross flat shoe lineup, including the original Trailcross XT.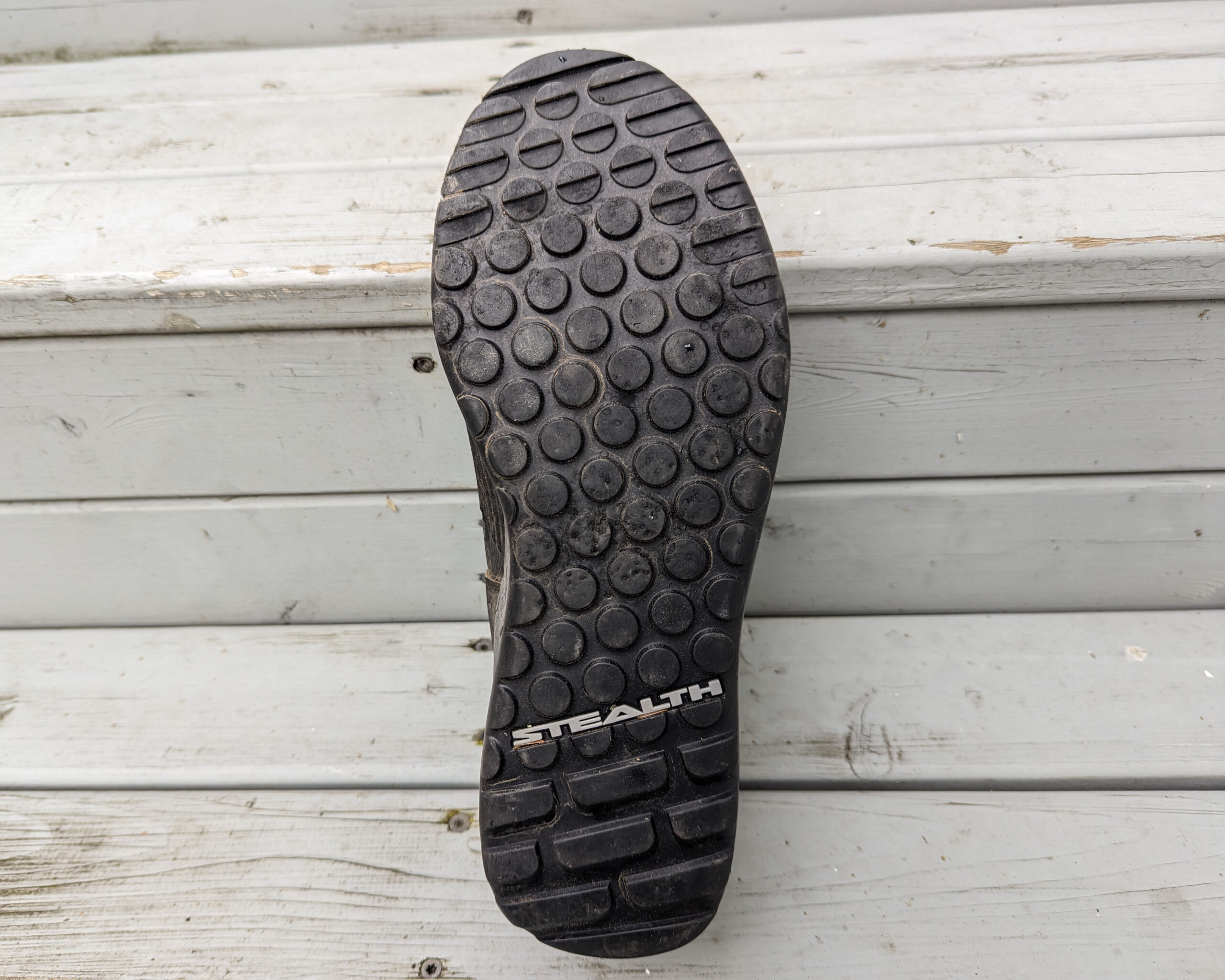 Fit
As someone with very narrow feet, I'm used to really cinching down my shoes — especially with Five Tens, which have historically had a wider fit in some older models. This is less the case with the new Trailcross XT, which features a slightly narrower fit than prior models like the Freerider Pro, Impact VXi, or Impact Pro. I do still have a good amount of extra lace length due to snugging things up, but it's not as egregious as it has been with those prior models. This is good news for me but might be bad news for folks with a wider forefoot.
The Trailcross XT's highly flexible mesh upper really seems to conform to the foot when tightened, making the shoes feel particularly low profile and lightweight. They really do feel like a lightweight trail runner more than a cycling shoe, with lots of flex in the forefoot.
While I was happy to see the elastic lace keeper incorporated into the tongue, the execution is lacking. The elastic loop is much too large to hang onto the laces in use, and I ended up not bothering with it much, given that the laces would just fall out a few minutes into each ride.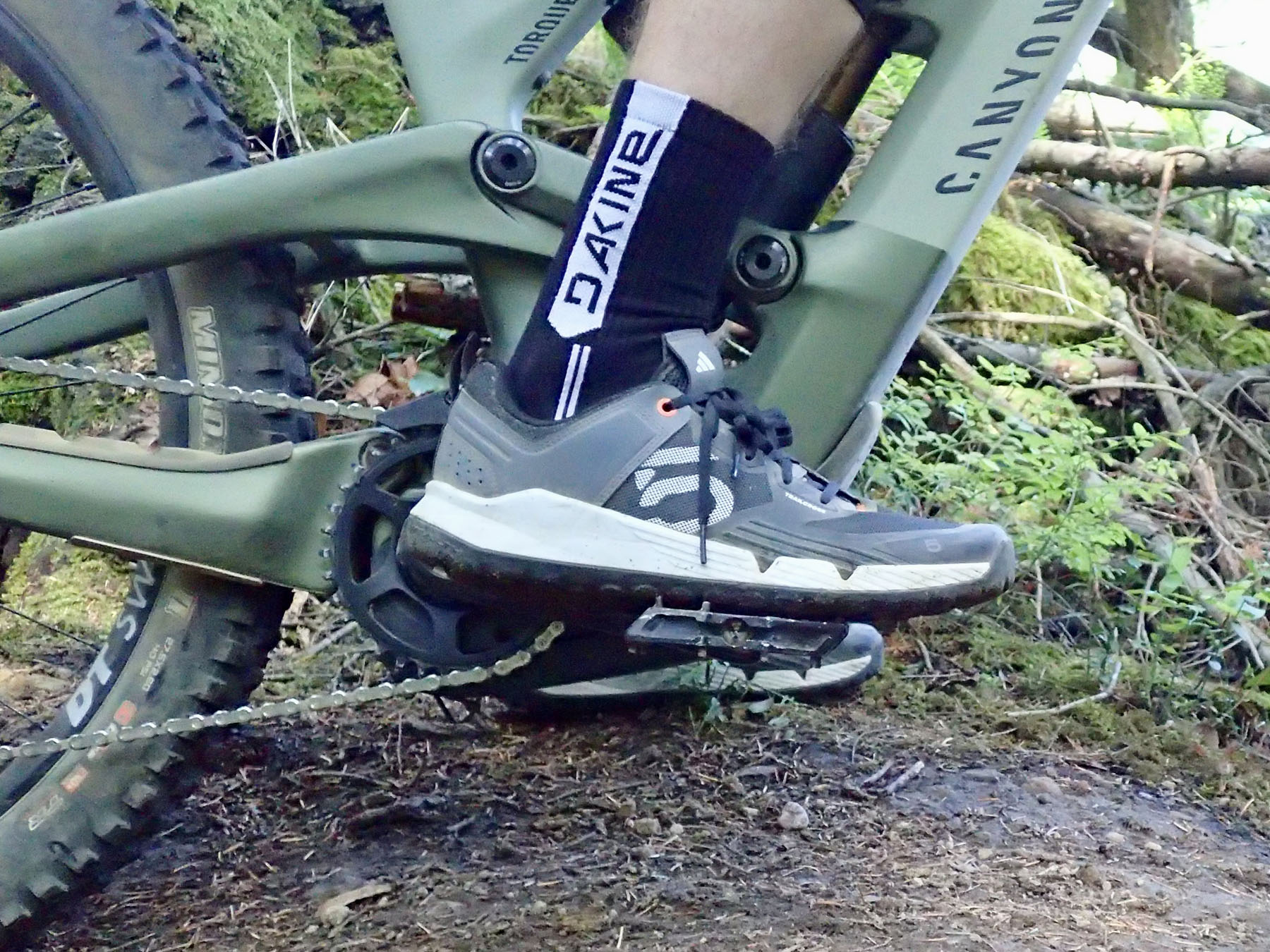 On the Bike
From the get-go, the Trailcross XT nearly disappeared on my feet. Airflow is exceptional, and even on the hottest and most humid days of late summer in Bellingham, I never found myself hoping for more ventilation. In fact, the ventilation may be almost too good — I often found toes caked in dust after particularly dry rides, indicating that the open mesh that allows so much air to circulate also lets in a whole lot of dust. This was compounded by the notably absent neoprene ankle gaiter of the prior Trailcross XT, which I missed for its added ankle protection and ability to keep larger debris out of the shoe.
While I didn't get much wet-weather riding in these due to the long and hot summer we had up in the Northwest, a couple of wetter rides confirmed my hypothesis that the upper does virtually nothing to block moisture from entering — even a light shower leads to wet feet, though they do dry exceptionally quickly. Personally, I'd take a bit more robustness and weather resistance in the upper and lose some of that fast-drying performance, but others who live in drier or warmer climates will likely appreciate the Trailcross XT's very good breathability.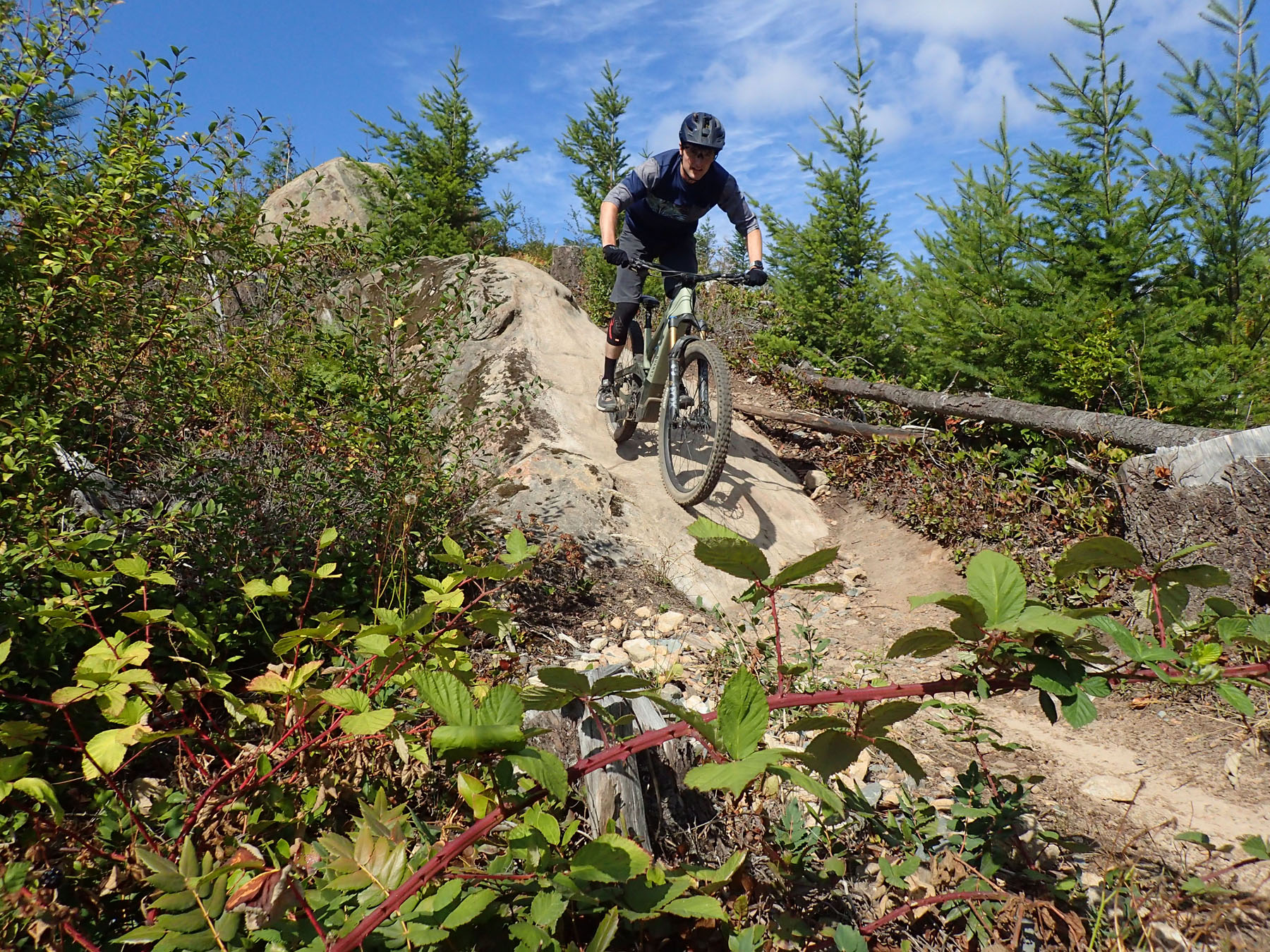 Five Ten's Stealth Phantom rubber is a non-marking version of their classic S1 rubber, and as usual, it delivers high levels of grip. My experience with loads of different flat-pedal shoes over the years has taught me that grip is not purely attributed to the rubber compound but also the midsole flex and softness. I did find that the softer and thinner feel of the Trailcross XT's midsole had my feet feeling a bit less planted during larger impacts, compared to other popular, burlier shoes like the Ride Concepts Hellion Elite, Ride Concepts Tallac, and Five Ten Freerider Pro.
Expanding on that last point, the sole of this new Trailcross XT is quite flexible, and hand-flexing it relative to the outgoing Trailcross XT showed that it might be even a bit softer than the original. While this could have to do with the softer construction of the new upper, the result is a shoe that yields great pedal feel at the expense of stability and foot fatigue. Shoes like the Five Ten Impact Pro and Ride Concepts Tallac do a lot more to protect your foot and offer stiffness for big impacts, but it can often be hard to get a sense of foot placement on the pedal. The Five Ten Freerider Pro and Ride Concepts Hellion Elite strike a bit more of a middle ground of offering a stiffer sole but a bit less padding, whereas the Trailcross XT feels a bit softer underfoot due to its thicker foam padding, but it's also notably less stiff overall. It comes down to preference, but the Trailcross XT is certainly on the less aggressive end of the spectrum when it comes to stiffness.
I should also note that pedal choice can have a huge impact on feel when it comes to a softer shoe like the Trailcross XT. The gigantic platform of my Chromag Dagga pedals seemed to support my foot well enough to lessen some of the drawbacks of the shoe's flex, but smaller pedals like my Nukeproof Horizon Pro Sam Hills caused a lot more foot fatigue than I'm used to, particularly through my arch.
Another tradeoff for the low weight and breathability of the Trailcross XT is the amount of foot protection. I've broken pinky toes a few times over the years and prefer shoes with a more robust toe bumper, so the very thin rubber around the toe of the Trailcross XT had me more mindful of potential foot-impacting obstacles.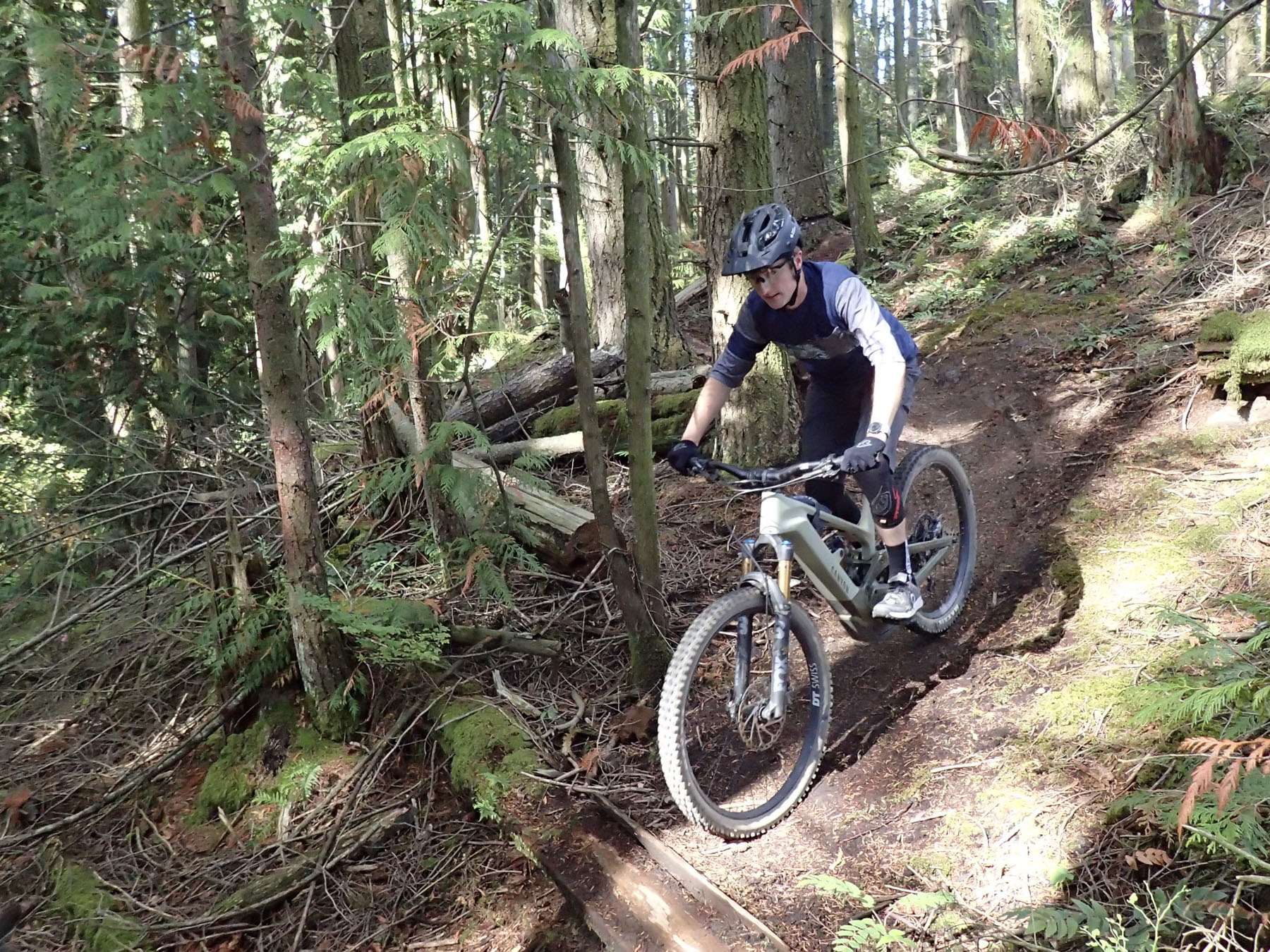 Off the Bike
That flexible upper and sole of the Trailcross XT make for the most natural walking feel of any cycling shoe I've ever hiked around in. That includes the outgoing Trailcross XT, where the slightly more robust upper and neoprene collar made for a slightly less running-shoe-like flex, and while I never tried them, I imagine that the outgoing Trailcross LT is a close comparison given its similar low-profile shape and lightweight upper. The new Trailcross XT really does feel like a running shoe, so if you're one to walk a lot in your bike shoes, these are perhaps the best option I've tried in that regard.
Durability
The internet loves to bash Adidas and Five Ten for issues with shoe durability, and while I've seen friends pop seams and delaminate soles, I haven't had quite as many issues myself. That trend held true with the latest Trailcross XT, with no delamination or other construction-related issues cropping up in my 3 months of testing. The cost of the Stealth rubber's incredible grip is a slightly higher wear rate than some other brands, but it's not a deal-breaker for me.
While I did not have any issues with it, the very supple mesh on the upper did have me a bit concerned about damage from incidents with sharp rocks or pedal pins. Fragility is often the cost of highly breathable uppers, so it's something to keep in mind.
Bottom Line
The Five Ten Trailcross XT takes a trail-running-inspired approach to flat-pedal shoe design, and the result is a notably well-ventilated option that all but disappears on the foot. While its Stealth rubber outsole delivers its typical solid grip, the lightweight feel comes at the cost of stability in burlier terrain. Riders in hot climates or who want a shoe that can walk as comfortably as it pedals may find a unique fit with the Trailcross XT, whereas riders who prefer a more supportive and protective option may want to look elsewhere.