Flylow Donna Pant 2.1
Reviewer: 5'8", 125 lbs
Size Tested: Medium
Blister's Measured Weight (size Medium): 499 g
Inseam Length: 32" (crotch to bottom of cuff)
Materials:
Main Fabric: 3L Stretch Stormshell Intuitive Fabric w/ jersey backer
Cuff Reinforcements: 500-denier Cordura
Stated Features:
Fully seam taped
Articulated knee box
Adjustable waist tabs
Powder cuffs
Seamless cuff reinforcements
YKK waterproof zippers
Inner and outer thigh vents
Pockets:
2 thigh pockets (zippered)
1 back pocket (zippered)
MSRP: $325
Test Locations: Telluride, CO; Taos Ski Valley & Ski Santa Fe, NM
Days Tested: 20+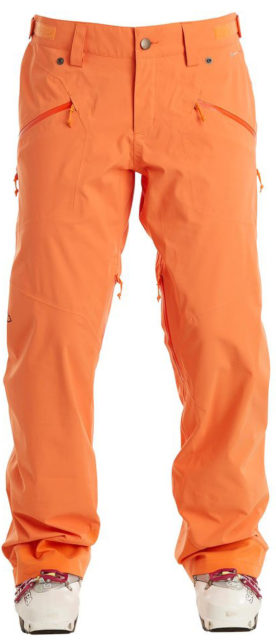 Intro
Having spent over three seasons in the Flylow Billie Coat, I was excited to test out a pair of their ski pants. With its soft yet technical fabric, freeride-style relaxed fit, and impressive durability, the Billie Coat was basically the gold standard for me when it came to ski shells. But could other Flylow products live up to the Bilie Coat's reputation?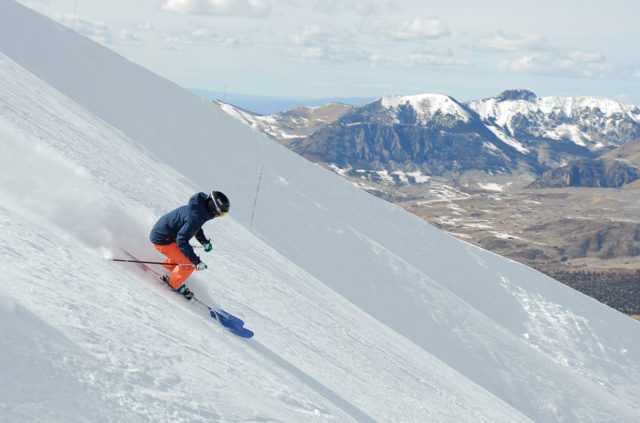 Up until the Donna Pant 2.1 and the Strafe Scarlett Bib Pants arrived, I couldn't imagine anything ever ousting my current favorite, the Arc'teryx Sentinel pants. If you've read my review of the Scarlett Bib Pants, you'll already know that I am a big fan of them. But how would the Donna Pant 2.1, another shell pant designed to work well in the resort and in the backcountry, compare?
Fit
At 5'8" and around 125 lbs, I could comfortably wear a size Small or Medium in these pants, but I ended up testing them in a size Medium. I used these last spring when my belly was growing due to pregnancy and early this season when my belly and waistline started their postpartum shrinking. In both cases, the Donna 2.1's adjustable Velcro waist tabs allowed for an excellent custom fit that could be easily altered by a quick pull. And the elastic nature of the fabric made the pants comfortable even when I pulled the tabs a bit too tight.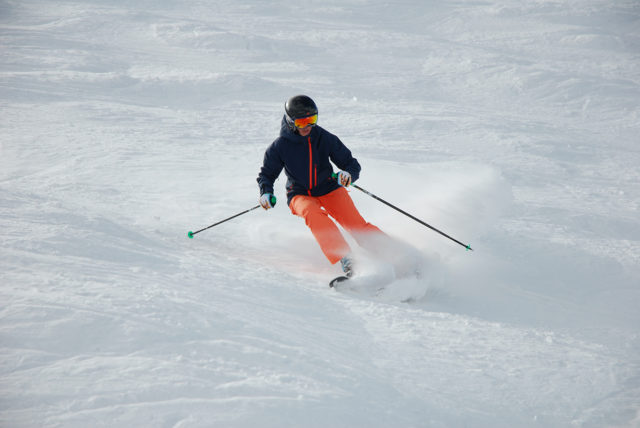 As I am somewhat in between sizes for these pants, it wasn't very surprising that the Medium had a very relaxed fit. When the Velcro waist adjustments were tightened down, the butt felt a bit baggy, unlike the Sentinel and Scarlett Bibs. I'd attribute most of the bagginess to testing the size Medium rather than the Small. And although they were a little baggy, the Donna 2.1 still looked great (especially when paired with Flylow's Vixen Coat 2.1).
The upside to the Donna 2.1's relaxed fit is that it's easy to add layers underneath without feeling overly stuffed. On multiple occasions, I wore my Patagonia R1 pants underneath the Donna 2.1 and never noticed any added bulk, unlike my experience with my old Sentinel pants. The Donna 2.1's legs are wide enough to accommodate slim sweatpants like the R1 pants and the adjustable waist tabs allow me to easily add layers without being too tight. Both the Sentinel and Scarlett pants have wide legs, but only at the bottom as the thigh areas on both of those pants are a bit more form fitting.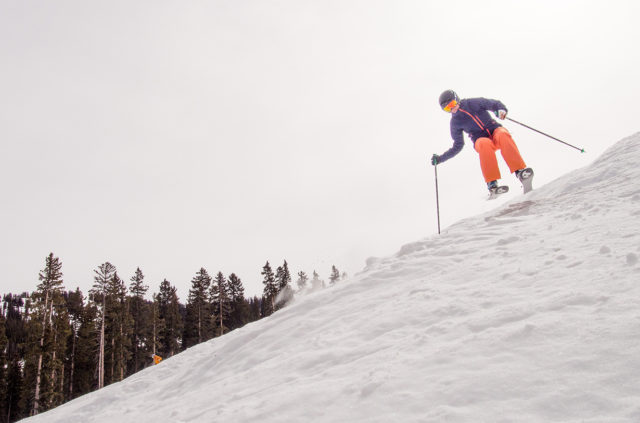 The size Medium Donna 2.1's legs are long (32" inseam) and relatively wide (wider than the Strafe Scarlett Bib Pant). The Medium Donna 2.1's cuffs hit at the bottom of my foot when not in ski boots. And as mentioned above, there is plenty of room to add warm layers underneath without the legs feeling tight.
I recently stopped buckling the second lower buckle on my ski boots and on a few occasions, the Donna 2.1's cuffs caught on this buckle while skiing. Fortunately, the Donna 2.1 has snaps on the outside of each cuff that allow the cuffs to be cinched a bit tighter (roughly an inch). When I adjusted them to the narrower snap, the cuffs stopped catching on the buckle. This snap is also useful when a narrower cuff is more appropriate (e.g., while skinning).
Pockets
The Donna 2.1 has two large front pockets located on the upper thigh that can easily accommodate a cell phone. The pockets feature a mesh lining and they are not sewn into the pants, other than at the opening (i.e., they're what most brands call "hanging" pockets). The Donna 2.1's thigh pockets are similar in size to those on the Scarlett Bib, but the more relaxed fit of the Donna 2.1 makes using the pockets for bulkier objects more comfortable.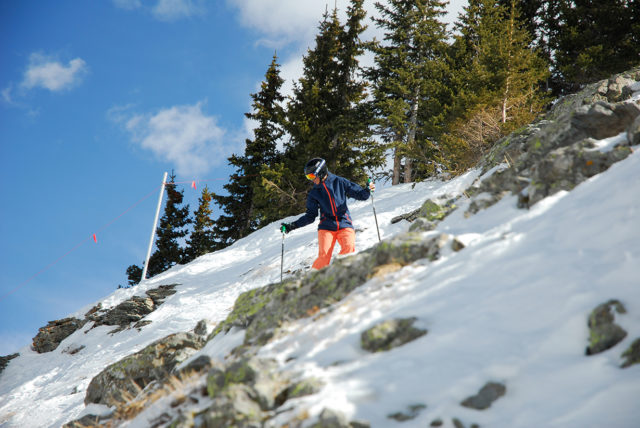 The Donna 2.1's rear pocket (on the right side) has the same mesh-style lining. Admittedly, I've never used this pocket as I always stash stuff in the front pockets of my jacket. But it's there if you like to use a back pocket on your ski pants.
Vents
The Donna 2.1 pants have inside and outside leg vents that allow for a lot of airflow. The inside vents are ~18.4 cm / 7.25" long and the outside ones are ~28 cm / 11" long. When skinning or skiing on a warm day, it was nice to have the option to cross vent and to be able to cool off relatively quickly. When the vents weren't in use, I quickly forgot about them — I never experienced any weird bunching or chafing.
Other Features
In addition to its velcro waist adjustments, the Donna 2.1 also has standard belt loops. Its belt loops are large enough to accommodate wider belts, which I appreciate. I tend to wear a wider Arcade belt with all my non-bib ski pants and found it challenging to loop through on the Sentinel pants due to those pants' narrow belt loops. But thanks to the wide belt loops on the Donna 2.1, my Arcade belt threads through the loops easily.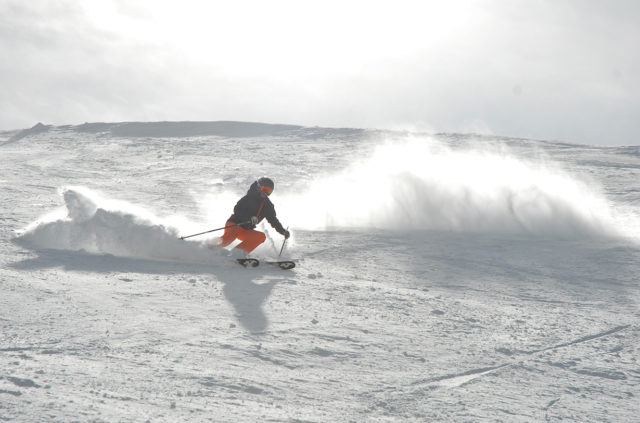 The Donna 2.1's waist closure has a jean-style button with an internal velcro backup. There are also four snaps along the top of the pant that match up with certain Flylow jackets. The Flylow Domino Jacket (new for the 2019-2020 season) has the matching snaps, but the Vixen Coat 2.1 does not. I skied a few powder days with the Donna 2.1 pant snapped to the powder skirt of the Domino Jacket and really liked the fit and function of the snap feature. I never had to pull my jacket down after bending down to adjust my boots and snow couldn't make its way in between the shell and jacket — unless of course, you forget to close your pit zips before hitting the powder. But that's a story for another day.
Materials & Performance
The Donna Pant 2.1 is composed of a 3-layer Stretch Stormshell Intuitive™ fabric with a jersey backing. While it includes Flylow's 20K/20K waterproof / breathable "Intuitive" membrane, the Donna 2.1's fabric feels more like a softshell and is stretchier and softer than most hardshell pants. The Donna 2.1's soft-shell-style fabric is smooth and supple to the touch and quiet when moving, and the jersey backing gives the pant a soft and just slightly warmer feel compared to traditional hardshells like the Sentinel. If you want to learn more about waterproof / breathable fabrics, check out our Outerwear 101 and 201 articles.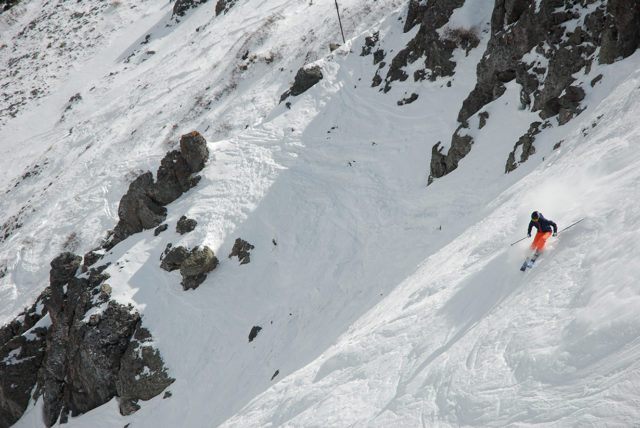 The Donna 2.1's cuffs are reinforced with a heavier, 500-denier Cordura fabric to reinforce and protect the area from incidental ski-edge cuts and the like. With the Donna 2.1's wider cuff design, I think it's key to have a more robust material around the cuffs, especially on the inside of the leg since they're exposed to sharp ski edges.
During the few times when I was able to test the Donna 2.1 while it was snowing, the fabric beaded water / snow nicely and I stayed warm. But the Donna 2.1 pants are just shells with no insulation, so the pant is inherently cool and layering is key when it comes to staying warm. But thanks to the Donna 2.1's generous fit, it's easy to add layers underneath it.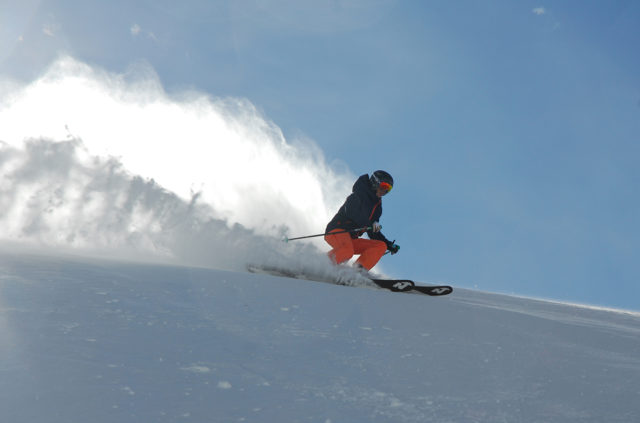 In terms of breathability, the Donna 2.1 is pretty good, and that's aided by its dual leg vents. If maximum breathability is a priority for you, you might be better off with a softshell pant or the Patagonia Descensionist. But for an all-round pant that you'd use inside and outside the resort, the Donna 2.1's breathability is pretty good, and is similar to most waterproof shells on the market.
Durability
I have worn these for the better part of a season and they only show minor wear and tear. Given how wide the Donna 2.1's cuffs are, it's impressive that there are only a few scuff marks and one small hole on them. And after a number of snowstorms and a few washes, the Donna 2.1 pants are still just as waterproof as they were on day one.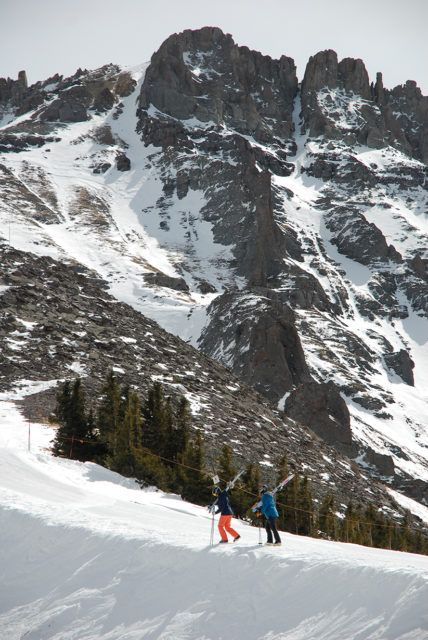 Who's It For?
If you're looking for a waterproof shell pant that does it all and looks good, the Donna Pant 2.1 is a great option. While there are a number of shell pants that market themselves as true 50/50 pants for inbounds and backcountry use, they don't all live up to the hype. But I think the Donna 2.1 does fill this role well.
The relaxed fit of these pants easily accommodates lots of layers for those cold days. And the fit gives them a "freeride" style that definitely looks at home on resort. But thanks to the internal and external leg vents and the cuff snaps, these pants function equally well when your day is spent touring instead of spinning laps in the resort.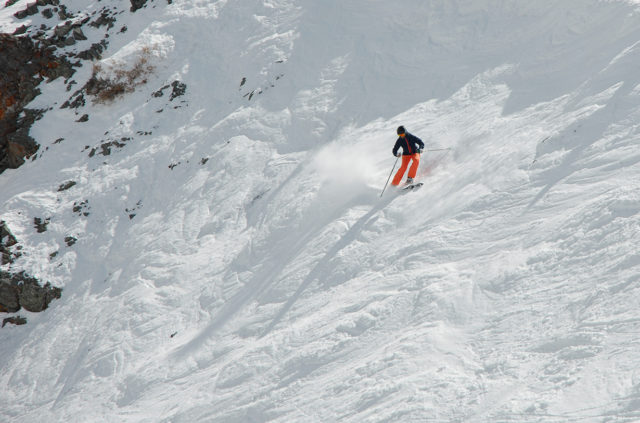 If you are looking for a dedicated touring pant and / or prioritize breathability, the Patagonia Descensionist is a better option. And if you want a slimmer fit, you should check out the Strafe Scarlett Bib Pant. But if you just need a reliable inbounds pant or one that you can use both inside and outside the resort, then the Donna Pant 2.1 is worth a good look.
Bottom Line
The Flylow Donna Pant 2.1 is a great pant for ladies looking for a more relaxed-fit, "freeride" pant that can be used in the resort or while backcountry skiing. Its comfortable fabric makes it stand out from most hardshells, yet it still retains good waterproofing and breathability. Its features are useful, its fit is easily adjustable, and all in all, it's proved to be a reliable, comfortable, and versatile pant.