Altra Superior 4.0
Stated Heel-to-Toe Drop: 0 mm
Stated Stack Height (forefoot): 21 mm
Stated Features:
Footshape Toe Box with fully cushioned Zero Drop Platform
Altra Quantic Midsole with Innerflex
Outsole: MaxTrac Rubber with TrailClaw
Upper: Seamless wrap-around engineered knit
Insole: 6mm Contour Footbed with removable StoneGuard
Gaitertrap
MSRP: $110
Size Tested: US Men's 11.5
Stated Weight (US Men's 9): 224 g / 7.9 oz
Reviewer: 6'1", 145 lbs
Test Locations: Gunnison–Crested Butte, CO; Zion National Park & Moab, UT
Test Duration (so far): ~100+ miles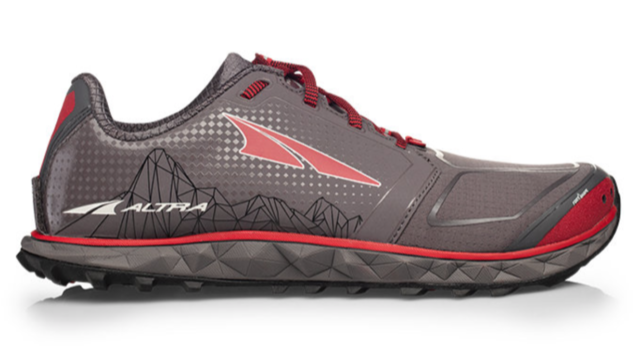 Share on facebook
Share on twitter
Share on pinterest
Share on reddit
Share on email
Review Navigation:
Specs //
Intro //
Fit //
Drop //
Weight //
Upper //
Midsole & Cushioning //
Outsole //
Performance //
Bottom Line
Intro
The Superior is one of Altra's lightest, lowest-profile trail shoes, designed for Altra fans who want a lower-to-the-ground, faster shoe. That being said, the previous version of the shoe put on a little weight, leading some to complain that the Superior had drifted away from it's "fast and light" roots.
Well, if you're of the opinion that the Superior needs to go on a diet, you're in luck. Altra has completely redesigned the Superior in the form of the Superior 4.0, cutting a stated ~48 g / 1.7 oz per shoe off the weight of the previous version. While this will probably be welcome news for most Superior fans, the complete redesign has some other quirks that might be a little less popular.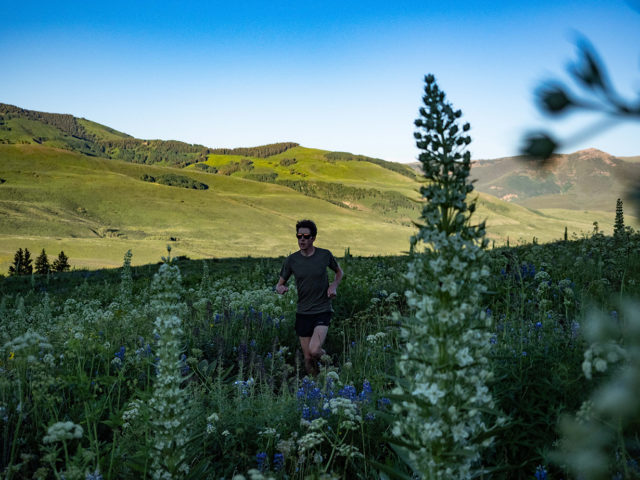 After putting about around 100 miles on the Superior 4.0 so far, I've got some thoughts on how it compares to previous versions, what it does well, and what could use improvement.
Altra Superior 4.0 vs. Superior 3.5 vs. Superior 3.0
I haven't run in the Superior 3.5, but I've put about 400 miles on the very similar Superior 3.0 (which had the same midsole and outsole but a different upper). Given the complete redesign of the 4.0, it's not too surprising that the new Superior feels completely different from the 3.0.
According to Altra, all three versions of the shoe have a 21 mm stack height, but the 4.0 feels much more minimal to me. Part of this is its lower weight and different midsole material, but the 4.0's more flexible upper also contributes to a more glove-like, barefoot feel.
Fit
As with any shoe, you should try on the Superior 4.0 in person before buying, if at all possible. That being said, I can provide some insight on how the 4.0 fits my feet. For reference, I have fairly narrow, low volume feet with low arches and generally prefer close-fitting shoes that still have space for toe splay.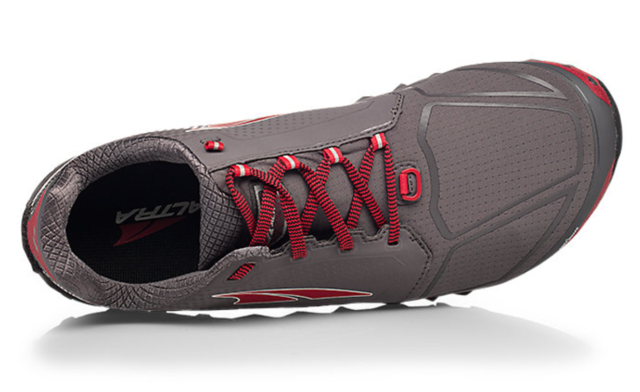 The Superior 4.0 offers a soft, forgiving fit that I found a little surprising for a speed-oriented shoe. If you've run in the New Balance MT10 v4, the Superior 4.0 feels very similar. It's an extremely comfortable shoe, but sacrifices some performance on technical terrain due to the softer upper.
The Superior 4.0's heel cup is close fitting and feels secure thanks to a slightly higher cut in the back. I haven't had any issues with heel slippage in the 4.0, though the lack of a stiff heel counter does allow for a little more lateral movement than I'd prefer on off-camber trails.
I'd classify the Superior 4.0's midfoot as fairly normal / average volume — it's a little spacious for my low-volume feet, but I can still get a good fit if I crank down the laces.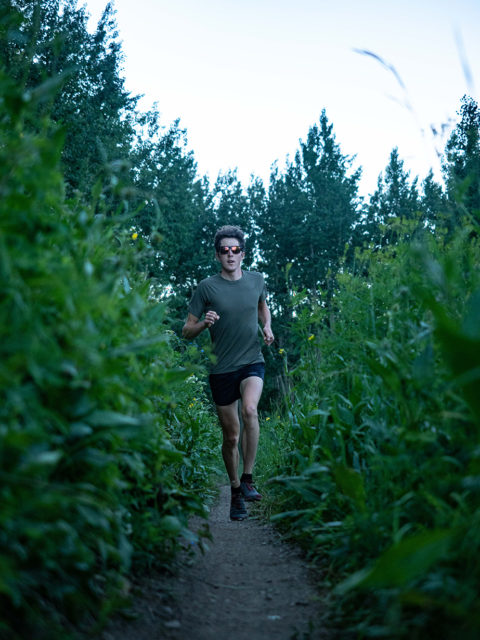 Like all Altra shoes, the Superior 4.0 has a wide, rounded toe box. The Superior's toe box does feel slightly lower volume than other Altra shoes I've run in (Superior 3.0 & Timp 1.5), but it still provides plenty of room for toe splay.
The main issue I've run into with the fit of the Superior 4.0 stems in part from the shoe's new lacing system. The Superior only has four lace eyelets, rather than the traditional five found on most shoes. As a result, the lacing system ends about a quarter of an inch higher on the midfoot. While this may seem like a small difference, it makes it much harder for me to lock in the lower part of my midfoot. In combination with the soft, relatively unstructured upper, this makes the shoe feel somewhat sloppy and insecure on technical terrain. This probably won't be as much of an issue for runners with average- to high-volume feet, but it's worth keeping in mind if you run on lots of technical trails.
Zero Drop
Like all of Altra's shoes, the Superior 4.0 has a 0 mm heel-to-toe drop. Personally, I find that shoes with drops of 0-4 mm feel the most efficient on trail, but if you're not used to low-drop shoes, switching directly to a shoe like the Superior 4.0 could cause some problems. If you're currently running in higher-drop shoes but like the looks of the Superior 4.0 (or any zero-drop shoe, for that matter), we recommend checking out Altra's Transition Plan to avoid injuries and excessively sore calves.
Weight
The Superior 4.0's low weight is probably one of its most impressive features. Not only is it a stated ~48 g / 1.7 oz lighter per shoe than the previous version, it's also lighter than pretty much any other trail shoe I've run in recently. For reference, here are the stated weights (US Men's size 9) for a few notable shoes:
224 g Altra Superior 4.0
260 g Altra Superior 3.0
269 g Hoka One One Speed Instinct 2
298 g Altra Timp 1.5
So yeah, it's a light shoe, and it feels light and minimal on trail compared to most other shoes (though there are definitely more minimal shoes out there).
Upper
The Superior 4.0's upper uses a combination of thicker suede material in the heel / midfoot and light knit mesh in the forefoot. The Superior 4.0 has a stiff rubber toe bumper that protects well from impacts. It's a definite improvement over the virtually nonexistent bumper found in previous versions.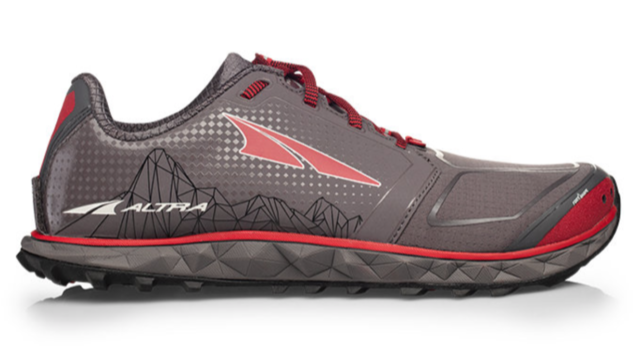 The upper materials are soft, stretchy, and forgiving throughout, and I haven't run into any issues with hot spots or blisters. The Superior 4.0 has a gusseted, burrito-style tongue, which works well, aside from the lacing issue discussed above.
I haven't worn the Superior in any truly hot conditions yet (~85°F+), but the upper has been plenty breathable so far. It also drains well and dries out quickly after stream crossings.
Midsole
The Superior 4.0's midsole uses Altra's Quantic foam in a dual-density construction, which the brand claims provides a "responsive, yet soft feel for increased energy return."
In my experience, the Superior leans more towards the "soft feel" side of that description. Like the rest of the shoe, the midsole feels soft and comfortable initially. But the 21 mm stack height seems too low to reap the benefits of a soft / cushy midsole, and the softness leaves the shoe feeling a little "flat." The Quantic midsole material feels less springy than the A-Bound material used on the Superior 3.0, leading to a less efficient / smooth ride.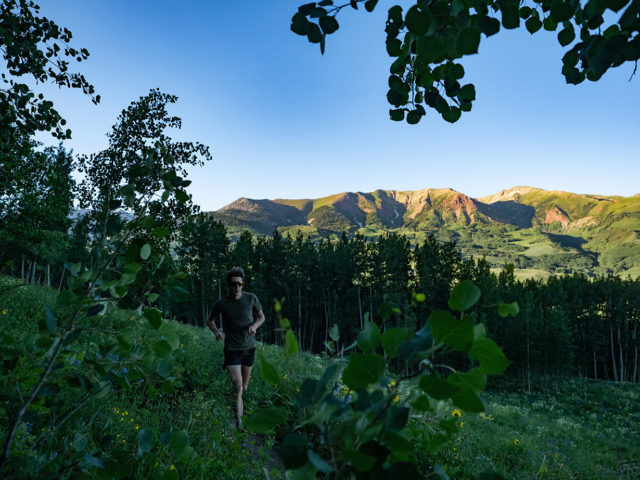 Rather than a traditional rock plate sandwiched between the outsole and midsole, the Superior has a removable stone guard that goes under the insole. This combines with the low stack height and grooves on the outsole to make the Superior 4.0 extremely flexible. While I appreciate the ground feel afforded by this flexibility, I think it contributes to faster foot fatigue during longer runs.
So in case you couldn't tell by now, I think the midsole needs some work. The softness would make sense if the Superior was a maximal shoe, but it's not. The soft midsole still works well on some terrain (more on that below), but overall I think the Superior 4.0 would benefit from a firmer and / or "springier" midsole material, given its fairly low stack height.
Outsole
The Superior 4.0's outsole uses a combination of Altra's proprietary MaxTrac rubber and exposed Quantic midsole foam. The MaxTrac rubber is fairly soft and grips well on both wet and dry rock. The widely spaced, low-profile 2 mm lugs grip well on hard surfaces, but struggle a little on loose gravel and mud.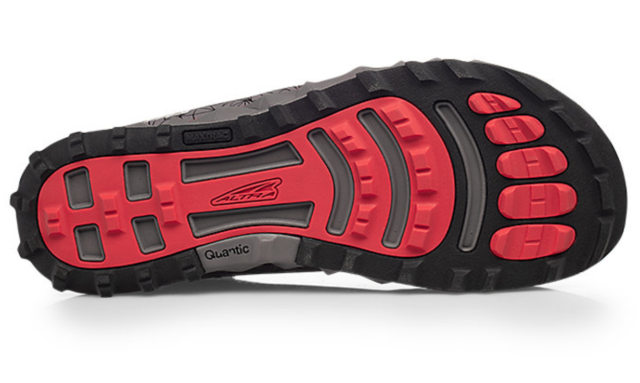 Overall I've been pretty happy with the performance of the outsole, but I definitely wouldn't choose the Superior for especially muddy runs. My main concern with the outsole is that the exposed midsole foam and soft rubber will wear down quickly, but it seems to be holding up well so far.
On The Trail
Most of my miles in the Superior 4.0 have been on the trails around the Gunnison–Crested Butte valley in Colorado, which contain a mix of technical / rocky 4WD roads, well-maintained singletrack, and flat gravel paths. I've also used the Superior 4.0 for a few longer runs in Moab and Zion National Park, UT that included lots of slickrock and sand.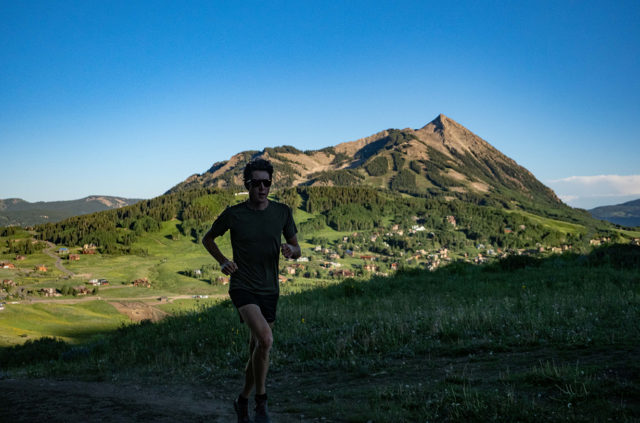 The Superior 4.0 feels most at home on more consistent / smooth surfaces. The soft / stretchy upper, squishy midsole, and flexible outsole make for a comfortable ride on non-technical to moderately technical trails. But once you get onto rocky, uneven terrain, this comfort translates into some considerable sloppiness. I ran into the most issues on off-camber slickrock — the sticky outsole gripped very well, but the soft upper allowed my foot to slide laterally, which isn't exactly confidence-inspiring on technical terrain. I could also feel every rock I stepped on, even with the stone guard insert.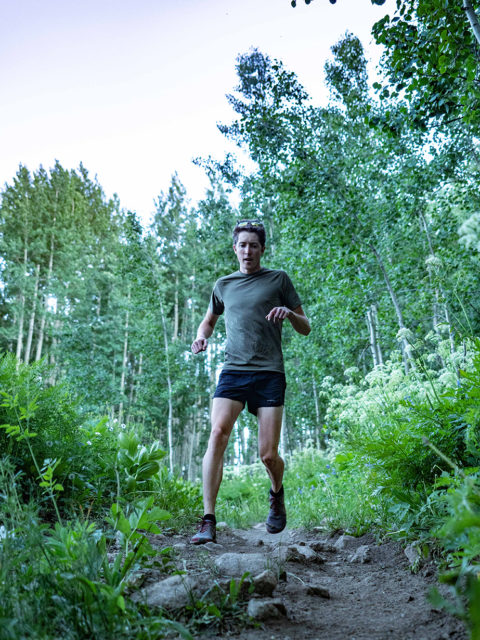 The Superior 4.0 is not a particularly snappy / fast-feeling shoe, but I will say that the extremely low weight makes the Superior 4.0 feel good at faster paces (and again, particularly on less technical terrain).
Durability
Durability is always a concern with any light shoe, but after around 100 miles, the Superior 4.0 is holding up very well. The upper shows no signs of fraying or weakness, and the outsole isn't wearing down prematurely. The midsole does feel like it's compacted a little, but so far it hasn't compromised the ride. I'll post an update on the long-term durability of the Superior once I've put some more miles on the shoe, but for the time being, everything seems solid.
Update: After about 365 miles in the Superior 4.0, its upper blew out near the end of the toe box. While 365 miles is a notable amount of miles, particularly for a minimal shoe, I was definitely disappointed to have a catastrophic failure at that point. The new Superior 4.5 uses a different material around the toe box, so I'm hoping that it will hold up better in the long run.
Who's it For?
In spite of the complaints I have about the Superior 4.0, I actually think it's a great shoe. Just not for the purpose that Altra is marketing it for.
Altra describes the 4.0 as a faster, lighter, more supportive version of the previous Superior, designed to go fast on technical terrain. For the reasons discussed above, I don't think the Superior 4.0 is the best option if you run technical trails and want a fast, energetic shoe.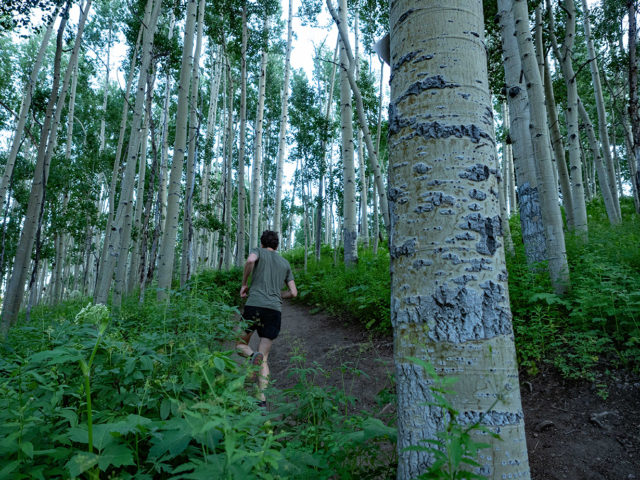 At this point I've pretty much stopped using the Superior when I know I'm going to be running technical terrain. But when I'm headed out for an up-tempo run on easier terrain, I tend to choose the Superior over other shoes in my larder.
So if you're looking for a light, comfortable, minimalist shoe for cruising moderate trails, the Superior 4.0 is worth a look. It's one of the more comfortable trail shoes I've used, and if weight is a major priority for you, the 4.0 becomes even more appealing.
Bottom Line
The Altra Superior 4.0 is very different from previous versions of the shoe. It's lighter, offers less rebound / energy, it's more flexible, and arguably more comfortable.
I used the Superior 3.0 for everything from speed work on flat trails to technical long runs, and it performed well on pretty much everything. The Superior 4.0 isn't as versatile, but it does some things better than previous versions. So if you're a diehard Superior fan looking for a lighter, similarly secure version of the Superior 3.5 or 3.0, the 4.0 might be a bit of a disappointment. But if you're looking for a comfortable, light shoe that offers a more minimal feel than most shoes in this class, the Superior 4.0 could be a great fit.
Share this post:
Share on facebook
Share on twitter
Share on pinterest
Share on reddit
Share on email