The world got turned upside down over the past few months but that's no reason to skip on one of the most important people in your life — your mom. I might be a bit biased because my mom is great … and I'm a mom but, whatever. If you have a mom, know a mom, or perhaps are married to a "mom," prepare to celebrate her on May 10. Below are some things on my list, some of my all-time favorite items, and some items that most moms would love. Hopefully this list helps you (or the mom in your life). We'd also love to hear what you're planning for the second Sunday in May, so let us know what you think in the comments section below.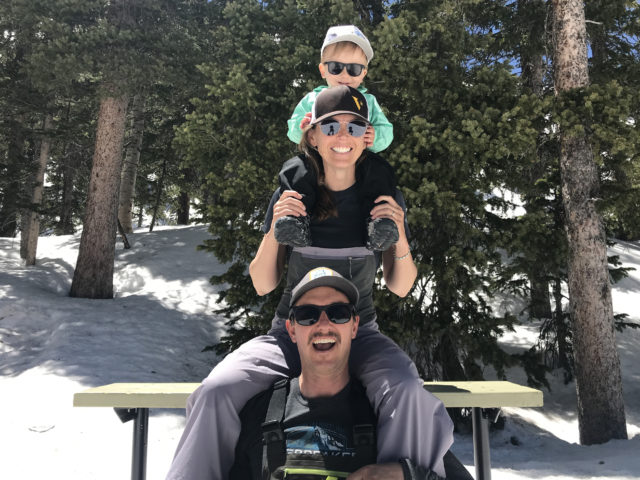 Unless your mom wears prescription glasses, she's likely to love a pair of new, unscratched, un-smeared glasses. My current favorites are the ROKA Oslo ($150) and the POC Know ($130).
I've been wearing the ROKA Oslo for the past year and love the no-slip Geko pads and lightweight design. They don't offer the best coverage, especially in my personal favorite — the clear frame — but the comfort, clarity, and aesthetics have me reaching for them most days. For easy (slow) ski tours and bike rides, the Oslo provides enough wind block to keep my eyes from tearing up while still looking nice for less-active use.
I started wearing the POC Know frames 2 years ago and they are still scratch free and haven't bent or stretched with wear. They don't have no-slip pads like the ROKA but I never have problems with them sliding down my nose. The Know provides a bit more coverage than the Oslo and I wear them for most activities including running, biking, and skiing. They're not a wrap-around frame though, so if moving fast, my eyes do water a little.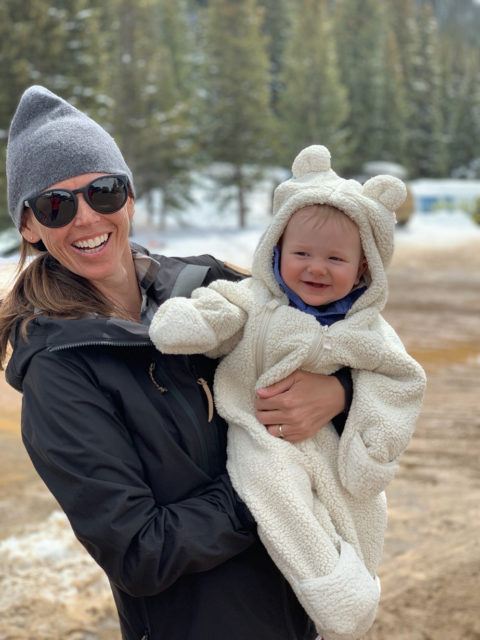 If you're looking for a more budget-friendly option or your Mom is prone to losing / destroying sunglasses, Goodr sunglasses come in at great price points ($25-35), a handful of frame styles to choose from, and loads of color options. I have a number of family members who swear by these sunglasses and two of these family members lost (paddle board casualty) or destroyed (lawnmower) pairs while I was vacationing with them last summer. Instead of getting upset about losing an expensive pair of sunglasses, they just found a local store that carried them and easily replaced them.
Gift Card for a Local Shop
Times are tough for so many people and businesses right now, so why not support your favorite store, brand, or restaurant by purchasing a gift card? Buy now and your loved one can use it later for exactly what she wants.
Let's face it, your Mom is most likely spending a fair amount of time at home and as often as you've seen the memes of people not wearing pants for Zoom or FaceTime calls, you'd like to think your mom isn't one of those people. Make sure this is the case by gifting her some cozy pants. Patagonia's Organic Cotton French Terry Pants are one great option, and so are their Nano-Air Pants if your mom likes to keep the thermostat low.
Sweets or a Special Treat
Local restaurants and catering companies have been getting creative since stay-at-home orders have been issued. Some towns will definitely have fewer options than others, but I'm sure there's something local you can pick up or arrange to have delivered to your mom. For example, Crested Butte's local rum distillery, Montanya Distillers, is offering pre-made cocktails, cocktail kits, and rum infusions. If you've ever been to Montanya's, you'll know their drinks are great and to be able to enjoy one at home is certainly a special treat. But many distilleries & bars are doing the same around the world, and I've found most of my favorite small businesses are posting their new take-out ideas on social media or on their website, so that's a great place to start. If all else fails, give your favorite restaurants a call and see if they're offering any special social distancing treats.
This really should have been number one on the list, but if you can't be with your special mom in person, set up a video chat. While this may seem like the simplest and cheapest Mother's Day gift, it is likely to be the most appreciated.
Not every Mom wants a totally free day, especially on Mother's Day. Personally, my ideal day would be to sleep in then spend some quality time with my son without having to deal with all the logistics or clean up and then head out on a nice bike ride … maybe this whole post is to just tell my husband what I want. Regardless, the mom in your life might have a very different idea of her ideal day so do yourself a favor and ask her, then make it happen.
Since becoming a mom, I find myself cringing more and more by all the waste. No, I'm not talking about dirty diapers (those are surprisingly easy to deal with — even with cloth diapers), but instead all the single-use plastic that is everywhere. One company I've found that is trying to make a difference when it comes to our collective footprint is Zoetica.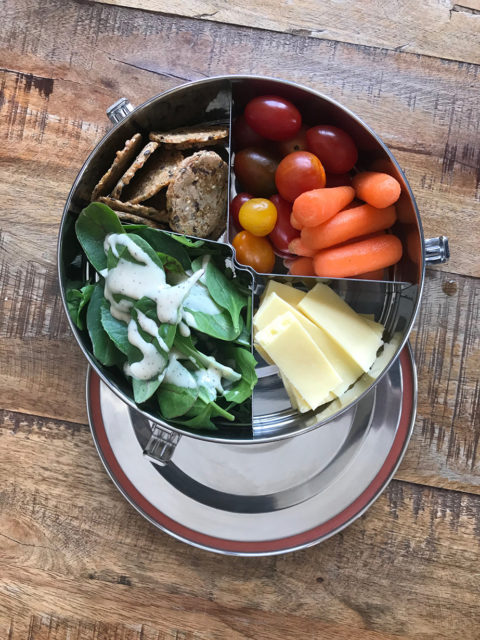 From market totes to whole take-out / picnic kits to sustainable kitchen kits that include stretch tops (to replace saran wrap) and reusable ziploc-style bags, Zoetica has what you need to leave a smaller footprint. Blister also interviewed the founders of Zoetica last year and I highly recommend giving it a listen as it's extremely informative — I had no idea that some items with a "green" label left as large of an environmental impact as single-use plastic.
AirPods are not the most comfortable earbuds I've worn but what they lack in comfort they make up for in pure ease of use. Connecting them to my iPhone, Apple TV or any other Apple device is extremely easy. Since receiving a pair as a Christmas gift, I've used them daily. From listening to podcasts during stroller walks, to getting a bit of Netflix in during nap time (my son naps on me every.single.day), AirPods have made my life a bit easier and more enjoyable. While this may seem like an odd gift, I assure you most moms will get a lot of use out of them.
If you don't have Apple devices or are looking for something a little less expensive, check out our Holiday gift guide where Luke went over a few other good options.
Luke Koppa: I just want to second this, mostly cause I use AirPods for probably 10+ hours every single day. They're especially great when it comes to working from home, which I imagine a lot of moms have transitioned to recently. The other upside with them is that, once you've got them set up, they're the most intuitive and reliable Bluetooth device I've ever used, which makes them suitable for even the least technologically savvy folks out there.