Strafe Wildcat Pant
Reviewer: 5'8", 125 lbs
Size Tested: Small
Blister's Measured Weight (size Small): 640 grams
Blister's Measured Inseam Length: 32"
Materials:
Face Fabric: 85% Nylon / 15% Spandex
Membrane: Strafe's Recon
Lining: 100% Nylon
Insulation: 40-g Primaloft Silver (100% Polyester)
Stated Features:
Fully insulated & seam sealed
Mesh backed hamstring vents
External velcro waist adjustment
Belt loops
DWR coated 4-way stretch powder cuffs with gripper elastic
Internal Cordura scuff guards
Zippered hem gussets for adjustability
YKK Aquaguard Coil Zippers
Pockets:
MSRP: $329
Test Locations: Telluride & Silverton, CO; Taos Ski Valley, NM; Sun Valley, ID
Days Tested: 15+

Intro
Having lived in New Mexico for over a dozen years, where we rarely get truly frigid temperatures, insulated pants have typically not been something I considered. Why go with something that's potentially less versatile than a refined layering system?
But as of late, my legs have been getting cold even with my tried-and-true layering system. Perhaps my circulation has gotten worse, I've gotten soft after living in NM too long, or it's just the reality of getting older. Regardless, I was very excited to get into a pair of the Strafe Wildcat Pants because they had the potential to keep me warm & dry, look good, and maybe do all of that as well as or better than my typical shell + baselayer combo. So … did they?
What Strafe says about the Wildcat Pant:
"Our new Wildcat Pant is fully loaded and ready to tackle any mountain adventure, especially on those extra cold mid-winter days. Combining our Recon 2L 4-way stretch fabric with Primaloft Silver insulation and premium finishes, these pants blend serious protection with feminine styling to keep you warm, and looking good, all day long."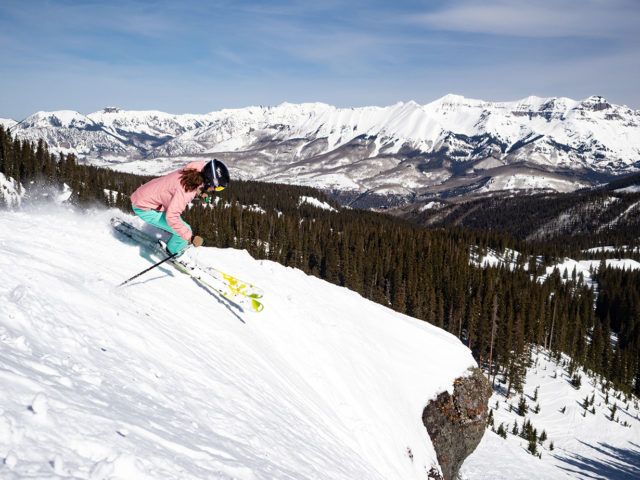 Strafe is known for designing outerwear that looks as good as it performs, but designing insulated ski pants that are flattering and that won't leave you roasting on hike-to terrain is a pretty big challenge. After testing them in a variety of temps and on a number of different ski hills (including hike-to terrain) I'm impressed, and don't think Strafe's claims about the Wildcat are in any way far-fetched. And for the guys out there, Strafe makes a very similar men's pant, the Summit, which features the same fabric and insulation as the women's Wildcat.
Fit
At 5'8" and 125 lbs, the size Small Wildcat Pant is the ideal fit for me. Strafe aptly describes the fit as "tailored" — the pants are neither tight nor baggy, but just right for me. In general, the Wildcat Pants look more like a shell (rather than a puffy insulated pant) thanks to the tailored and slightly form-fitting design. The inseam on the Small is 32 inches long, which means the pant cuffs hit at the top of my foot.
The one slight issue I have with the Wildcat's fit is in the crotch. There seems to be just a bit too much material in the front and it creates a slight bulge. It's barely noticeable, but nonetheless, I try to keep it covered with the jacket. I'm sure other body types won't have this problem but as I am more on the straight-and-narrow side of shapes, my hips don't need extra fabric and things can sometimes bunch. As always, we highly recommend trying on outerwear before buying, at least whenever possible.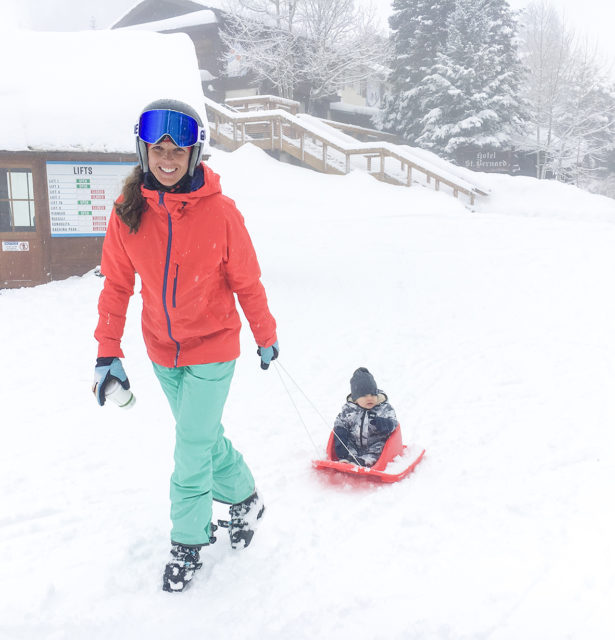 The Wildcat features large velcro tabs on both sides that cinch in the waist and belt loops — both work well with the tailored fit and allow for great adjustment. In the product photos of the Wildcat and Belle Pants, the design looks reminiscent of bell-bottom pants, but I can assure you they don't look that way in person. The Wildcat's cuffs are wide enough to comfortably slide over ski boots but not so wide they flare out. Like some other Strafe ski pants, the Wildcat's cuffs feature a hidden (~18 cm / 7" long) zipper that allows them to be expanded. While the narrower cuff fits nicely over the ski boots I used with the Wildcat, the roughly 6 cm / 2.5" width expansion provided by the zipper is handy when the boots are unbuckled.
Pockets
The Wildcat has two diagonal, zippered hand pockets located on each upper thigh. Both are large enough to accommodate a modern (read: giant) cell phone, but with the tighter fit of the pants, I tend to keep large items in my jacket pockets when wearing the Wildcat pants since heavier things like a phone tend to move around and bulge out. Lighter objects of similar size to a cell phone do seem to fit well though — I recently placed a granola bar in the pant's pocket and forgot it was even in the pants' pockets.
Vents
The mesh-backed hamstring vents on the Wildcat pants are ~34 cm / 13.5" long, which I found to be long enough to let in a useful amount of cool air. Many of the resorts I ski have inbounds hike-to terrain and I inevitably find myself bootpacking throughout the day.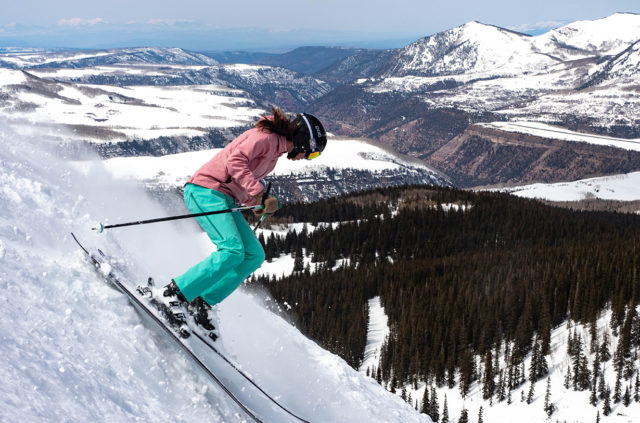 Hike-to terrain is what kept me from investing in insulated pants, but with the Wildcat pants I was able to hike without overheating thanks to the vents and the not-so-heavy insulation. I've used the vents to cool down on hikes, on groomers, and on the chairlift. On a few occasions, I forgot to close the vents post-hike and was happy to have the mesh lining since it kept my pants from accumulating too much snow. On several occasions, I purposefully left my long johns at home and was happy that the mesh provided some added coverage instead of just exposing my bare legs.
Materials & Performance
The Wildcat pant uses Strafe's 2-layer Recon waterproof / breathable fabric and 40-g Primaloft insulation throughout.
The fabric has a soft and stretchy hand feel but it isn't silent — it makes what I describe as the stereotypical hardshell swooshing sounds when walking. Wind and water resistant, I recently wore them on a warm pow day (i.e., wet snow). After a few hours of skiing, water soaked the face fabric in a few spots — top of the thighs from the long chairlifts rides and the seat because the chairs were covered in snow. But moisture only overwhelmed the DWR finish in a few spots and the waterproof membrane and insulation (and consequently, my legs) stayed warm and dry.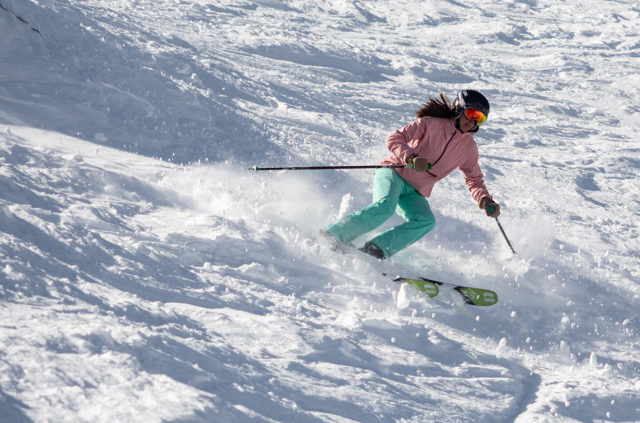 The 40-g Primaloft insulation is warm but not overly hot — I found myself happily wearing the Wildcat pants on all but the warmest of ski days. The insulation also isn't bulky, which helps give the pants a non-insulated look. The mesh-lined exterior leg vents help circulate air if the pants start to get too warm, but in general, I found myself wearing a light baselayer or even just a pair of shorts underneath them and I was comfortable. On a typical ski day (-12–1°C / 10–30°F), the pants kept my legs warm on the lifts and while skiing, but I also didn't overheat when hiking the ridge. All in all, I think Strafe nailed the amount of insulation in the Wildcat, and combined with its vents, that has made this insulated pant much more versatile than I expected. That said, there are lots of better options if you're looking for a backcountry touring pant and place a high priority on breathability.
Durability
Having spent 15+ days in the Wildcat Pant, I can't really speak to its long-term durability other than that they still look as good as new.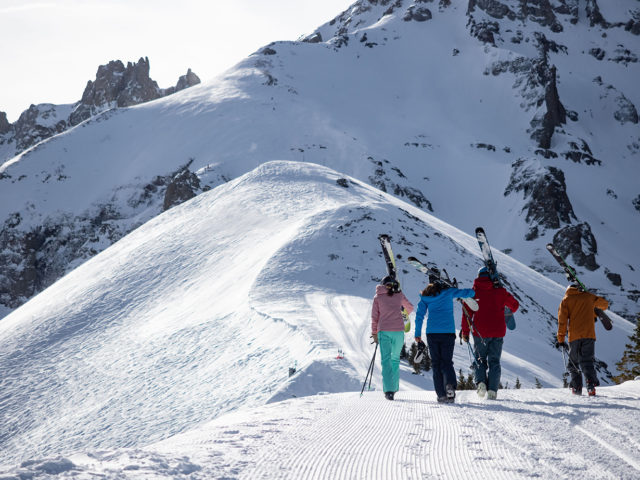 The Wildcat's internal scuff guards could pose a problem in the long term, especially for ladies prone to shredding their pants' cuffs. Unlike many other ski pants, the scuff guard on the Wildcat Pant is covered by the face fabric. This design makes for a streamlined look, but it can also mean that you will shred the face fabric and have visible cuts on the outside. I have never had any issues with scuff guards, so the internal design hasn't been a problem for me, but if you are a cuff shredder, you might want to consider the design of these prior to purchasing.
Who's It For?
If you're the type of skier or rider who doesn't let "bad" (i.e., cold & wet) weather stop you from heading to the hill, the Wildcat Pants will definitely be appreciated and you will probably be able to give your heavyweight baselayers a break. For those skiers that prefer warmer winter days or who tend to run hot, it's still nice to throw these pants on with minimal baselayers. Having worn these pants on warmish days in hike-to terrain, I can say they can get warm, but the vents will keep you from overheating on all but the warmest of days. All in all, the Wildcat is an excellent resort pant, particularly if you run cold or are looking to streamline your layering system.
Bottom Line
The Strafe Wildcat Pants are perfect for ladies looking for a resort ski / snowboard pant that offers more warmth than a shell without seriously compromising versatility in non-frigid weather. The pants look good (quite flattering actually) and will keep your legs warm and dry in a surprisingly wide range of conditions.