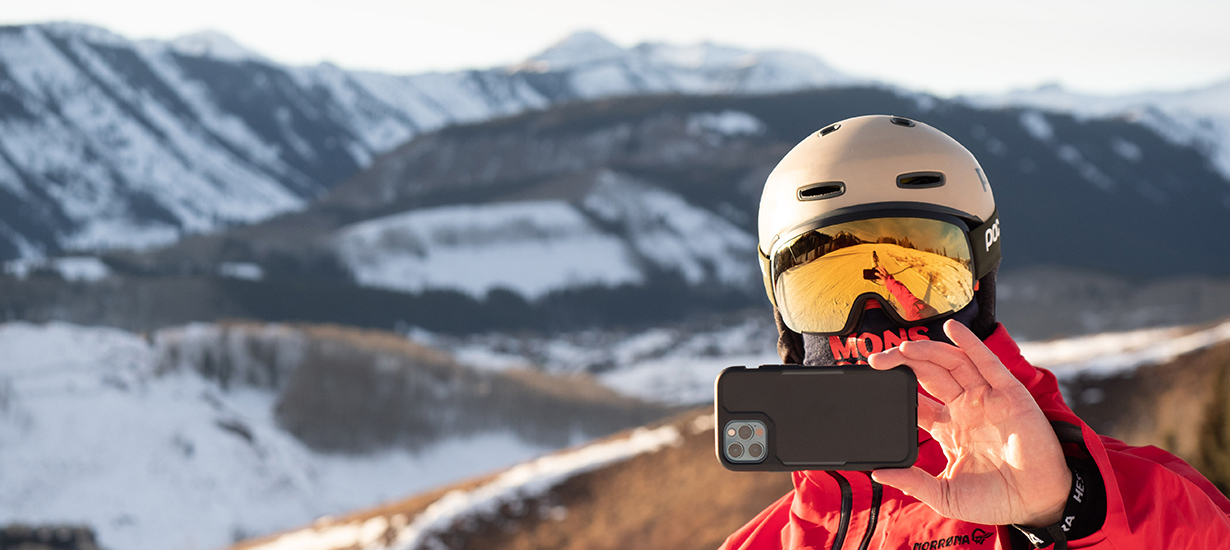 We've been talking a lot about crashing lately. (#crashmore)
And while we urge every single one of you to wear a helmet when you're skiing, snowboarding, and mountain biking to protect your head, and have injury insurance to protect your bank account, we also believe in protecting these expensive, fragile, supercomputers — that we merely call "phones" for some reason — that many of us have on us at all times, even when we're attempting very sketchy things on our skis, boards, or bikes, or scrambling down loose trails.
Personally, the very second I get a new phone, I put a case on it, and one thing I've learned is that not all phone cases are created equal.
So recently, we've partnered up with Survivor, and I've been using the Survivor Endurance case for my new iPhone 12 Pro (which is what I use to get a lot of those super sexy photos of Luke Koppa shredding — or crashing), and I've become a big fan.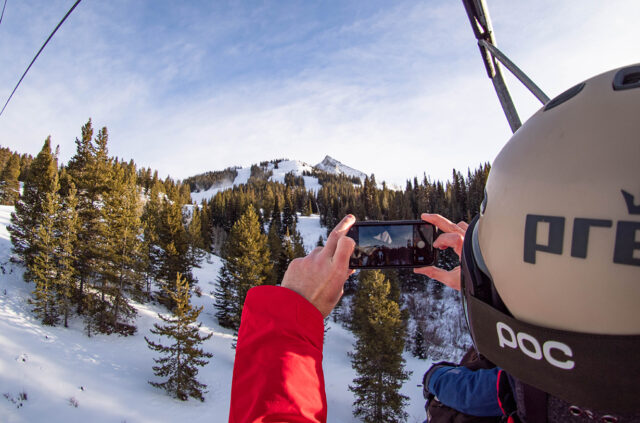 Given how much protection it offers (independent testing has shown that it can absorb shock from drops of up to 14 feet) , it's still a slim case.
It's also pretty light (mine weighs 33 grams).
I've purchased more than a few phone cases that didn't actually protect the phone from drops, which is just a massive fail. The Survivor Endurance protrudes out just far enough (it has a 1.7 mm raised face-bezel) to protect the phone when dropped, whether it lands on a corner of the phone, or even face down. I know this, because I managed to knock my brand new iPhone 12 Pro off a 4-foot-high table to a hardwood floor about 60 minutes after I got it. But fortunately, upon receiving my phone, I stuck with my typical practice of immediately putting my new phone in a case, and the Survivor Endurance kept my phone completely undamaged and unscratched. I've used a number of phone cases where similar drops have left the screen cracked or shattered.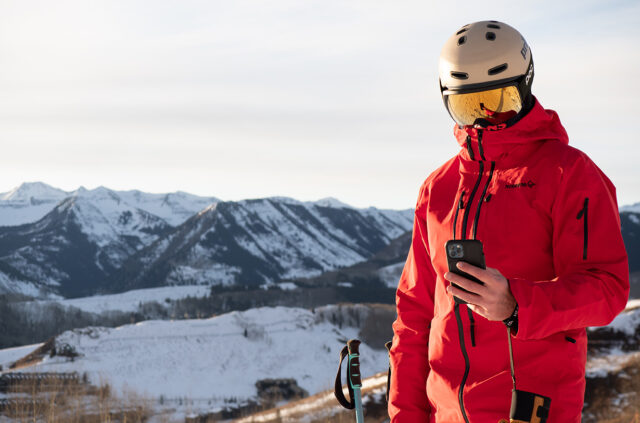 So if you're in the market for a protective phone case that isn't too bulky for your new iPhone 12, head over to Verizon and check out the Survivor Endurance case. It's what Luke and I will be using to protect our devices to shoot more videos of us skiing this season.
Here's to taking chances, crashing more, and protecting our high-tech pocket cameras / video recorders / music libraries / podcast players / texting devices / mobile telephones.