Scott Couloir 2 Helmet
Size Tested: S (51-55 cm)
Stated Weight (size S 51-55 cm): 350 grams
Blister's Measured Weight (size S 51-55 cm):
Shell only: 359 grams
Earflaps & liner: 40 grams
Total weight: 399 grams
Stated Features:
Dual standard certification
Casidion insert for more protection
Lightweight construction
Cool max winter and summer padding
Headlamp fixation
MSRP: $179.95
Test Locations: Front Range, Elk Range, Gore Range, & San Juan Range, CO; Wasatch Range, UT; Tetons, WY
Days Tested: ~30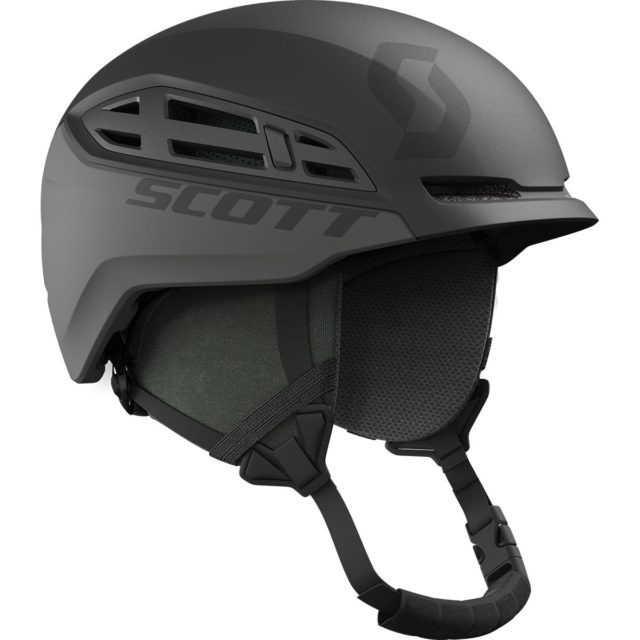 Intro
There are now tons of options on the market when it comes to ski helmets. But overall, the differences between helmets often come in the form of venting, fit, weight, adjustment systems, and other arguably minor features. Recently, however, new designs and technologies have brought on a new trend in helmets — dual certifications.
This trend was started by helmets like the Salomon MTN Lab, and now more and more companies are offering dual-certified helmets, including Scott, Dynafit, and Pret.
The dual certification means that one helmet can pass the standardized tests of multiple sports, which in turn means you could use one helmet for multiple activities like climbing and skiing without compromising on certified protection for both activities.
I've now spent a lot of time in the Scott Couloir 2 Helmet, which is dual-certified for skiing and mountaineering, and I've come away pretty pleased. So let's dive in: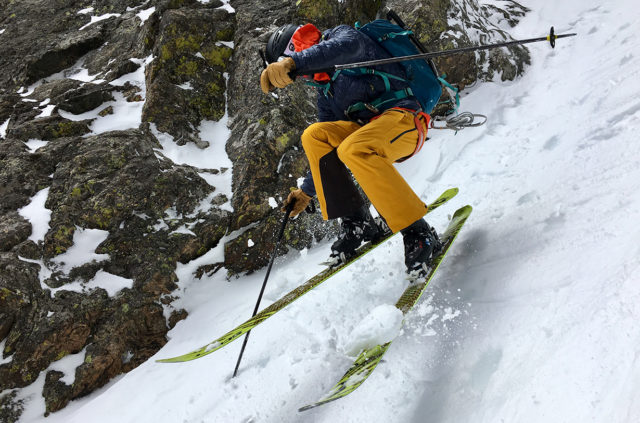 Fit and Comfort
The Couloir 2's adjustment system is more similar to most climbing / mountaineering helmets than it is to many traditional ski helmets. The Couloir 2 has an adjustable suspension system that conforms to the back of your head, and the small dial at the base offers a large amount of adjustability — just like most climbing helmets (and unlike many ski helmets that are adjustable with padding alone).
Because of this large adjustable range, the fit of the Couloir 2 is very versatile. On warm days I can tighten it down to my bare head, and on cold days and I can fit a heavyweight hat underneath. Overall, the Couloir 2's adjustment is easy, fast, and offers a wide range of adjustment for a variety of activities / conditions.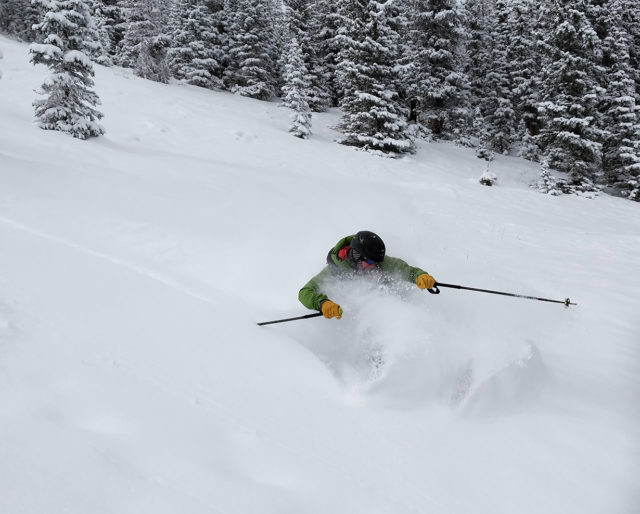 The Couloir 2 also comes with a set of ear flaps for added warmth. However, as I almost always wear a hat under my helmet, I haven't used the ear flaps very much. Overall, the Couloir 2's ear flaps are fairly minimal and low profile — especially compared to some of the other dedicated skiing helmets on the market.
The only drawback to the fit-adjustment system of the Couloir 2 is that it isn't as comfortable as some dedicated ski helmets. The straps that hold the Couloir 2 on the back of the head aren't padded, and in general, the helmet offers very minimal padding. When worn with a hat, this isn't a big deal, but on a bare head, it isn't as comfortable as a more thoroughly padded ski helmet (e.g., Giro Combyn, Sweet Protection Trooper MIPS, POC Obex SPIN).
Dual Certification
First, here's a little background info on the mountaineering and skiing helmet certifications.
Sweet Protection has put together a very useful summary of the numerous ski-helmet certifications, which you can check out here for more detailed info. The CE-EN and ASTM tests (the most common certifications) for skiing helmets vs. climbing helmets are different in terms of their processes, but the main differences between the certifications for skiing and mountaineering helmets are:
Skiing helmets are tested equally for not only top-down impacts, but also oblique impacts to the front, back, and sides. Mountaineering helmet standards focus on impacts from the top, with lower-impact testing on the front, back, and sides.
In addition to standard room-temperature testing, skiing helmets are also tested in cold conditions and are also tested after being subjected to artificial aging (UV exposure and heating cycles). Mountaineering helmets are not required to be tested under these conditions.
So, why bother with a dual-certified helmet? Well, if you're skiing with a dedicated climbing helmet, that helmet has not been as rigorously tested against oblique impacts, or cold temperatures and aging.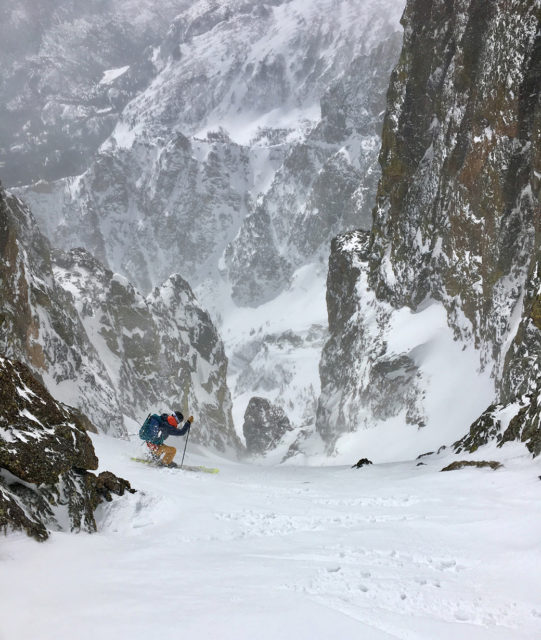 The Couloir 2 is certified for both skiing and mountaineering use. Which, you guessed it, makes it an ideal option for ski mountaineering. As a pure skiing helmet, it lacks a bit in comfort compared to dedicated ski helmets. And as a pure mountaineering helmet, it's a bit bulky. But when I am using the helmet both for the bootpack up and for the ski down, the Couloir 2 feels right at home. In terms of performance, it's a nice compromise between skiing and climbing helmets.
Features
While pretty minimal in terms of its feature set, the Couloir 2 does have some important ones — namely, a very lightweight construction and headlamp clips.
I'll talk more about weight in the next section, but the Couloir 2's headlamp clips are low profile and easy to use. Which is important, because fitting a headlamp on a helmet at 2 am in the freezing cold is already hard enough without a good clip system. I tested the Couloir 2's headlamp clips with the Petzl Tikka XP, and they worked well with that headlamp.
Weight
Weighing in at 399 g in a size Small (with the earflaps and liner), the Couloir 2 is quite competitive in terms of weight. For reference, here are weights of some comparable helmets:
320 g — K2 Route (stated weight, all sizes)
350 g — Smith Maze, size M (measured weight)
379 g — Salomon MTN Lab, size M (measured weight)
399 g — Scott Couloir 2, size S (measured weight)
449 g — Pret Cynic X, size M (measured weight)
505 g — Smith Vantage MIPS, size M (measured weight)
689 g — Sweet Protection Trooper MIPS, size M/L (measured weight)
Who's It For?
The Couloir 2 is a great choice for someone who spends does a lot of ski touring and ski mountaineering. The Couloir 2's dual certification means you get a helmet that's certified against a wider range of impacts, and the low weight of the helmet makes it easier to justify bringing along, even on longer missions. We believe everyone should be wearing a helmet while skiing and climbing (see here for one example of why we believe this), so if a lower weight is what convinces you to do so, we're on board with that.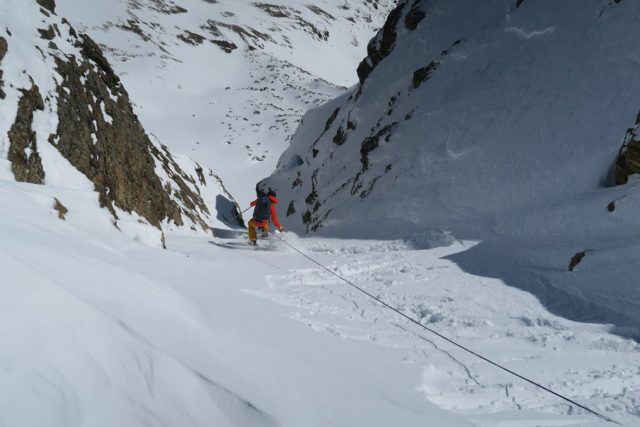 That said, if you're only skiing inbounds or tour in areas where there's no danger of rock or ice fall, a more comfortable, dedicated skiing helmet might make more sense.
Bottom Line
The Scott Couloir 2 is an excellent dual-certified helmet that feels very comfortable pulling double-duty for both the ascent and the descent. If you like to climb big mountains and ski down them, the Couloir 2 should be on your list for a minimal, lightweight helmet.