2020-2021 Spark R&D Arc Pro Splitboard Binding
Size Tested: M
Stated Weight: 675 g per binding
MSRP: $540
Boards: 163 cm Rossignol XV, 161 cm Venture Carbon Storm
Boots: K2 Ender
Test Location: Wasatch Backcountry, UT; Galena Summit, ID; Grand Teton National Park, WY
Days Tested: 50+
[Note: Our review was conducted on the 19/20 Arc Pro, which returned unchanged for 20/21.]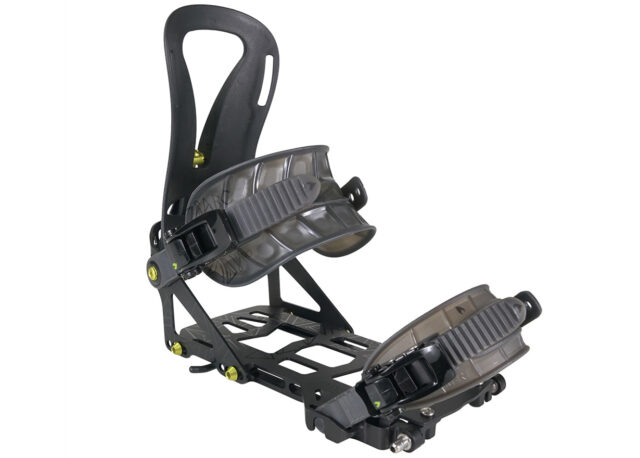 Intro
Bozeman's Spark R&D has built a reputation for making simple, dependable splitboard bindings. I reviewed the standard version of their medium-stiffness Arc binding a few years back, which has remained largely unchanged since that review, aside from the addition of Pillow Line Straps and the Whammy Bar heel-riser attachment for the T1 system.
But as we've discussed in our reviews of the men's and women's Surge Pro bindings, Spark also makes top-of-the-line, lighter versions of their Surge and Arc platforms. These "Pro" versions use the same design as their "standard" counterparts, but shave weight by using lightweight, high-end materials. Andrew Forward and Kelsey Opstad have detailed Spark's Pro Tech extensively in their reviews, but the basic changes vs. the standard models are:
Injection molded carbon-reinforced highbacks
7075 aluminum heel loop
Pebax plastic straps, ladders, and adjusters
7075-T6 aluminum hardware (forward lean adjuster, T-nuts, screws etc.)
These changes make for a stated weight savings of 142 g per pair between the Arc (1256 g) and Arc Pro (1114 g), about the weight of a regulation baseball. I found the standard Arc to be a dependable mid-flex splitboard binding, and was curious to see how the changes would affect the downhill performance and durability. I've also been able to test a few of Spark's accessories, including their own pucks, Crossbar clips, and Ibex Pro Crampons. Between the Arc Pro and the various accessories, I've been impressed.
Board Interface & Spark vs. Voile Pucks
We've detailed the Spark T1 system extensively in previous reviews. It's simple, has few moving parts, and is relatively resistant to ice-related snafus. The more I ride Spark R&D bindings, the more I appreciate the dependability of this interface.
Spark bindings work with Voile Pucks, albeit with increased puck-binding friction and difficulty in transition (using some sandpaper on the pucks is helpful for fine-tuning the fit). But Spark also makes their own pucks, and Spark Pucks are infinitely easier to set up and adjust to individual stance preferences, especially adjusting bindings toe-to-heel (essential when using boots equipped with a mountaineering sole and more prominent heel). While Spark pucks (289 g per pair) are slightly heavier compared to Voile pucks (259 g per pair), in my opinion, the 30 g sacrifice is well worth the adjustability and smoothness of the interface.
Uphill
The Arc Pro is reportedly the lightest soft-boot splitboard binding on the market, and uphills are definitely easier with lighter gear. No surprises there.
Other than the weight savings, the Arc Pro is essentially indistinguishable from the Arc on the uphill. The single, multi-setting T1 climbing wire with the Whammy Bar is the same — simple and dependable.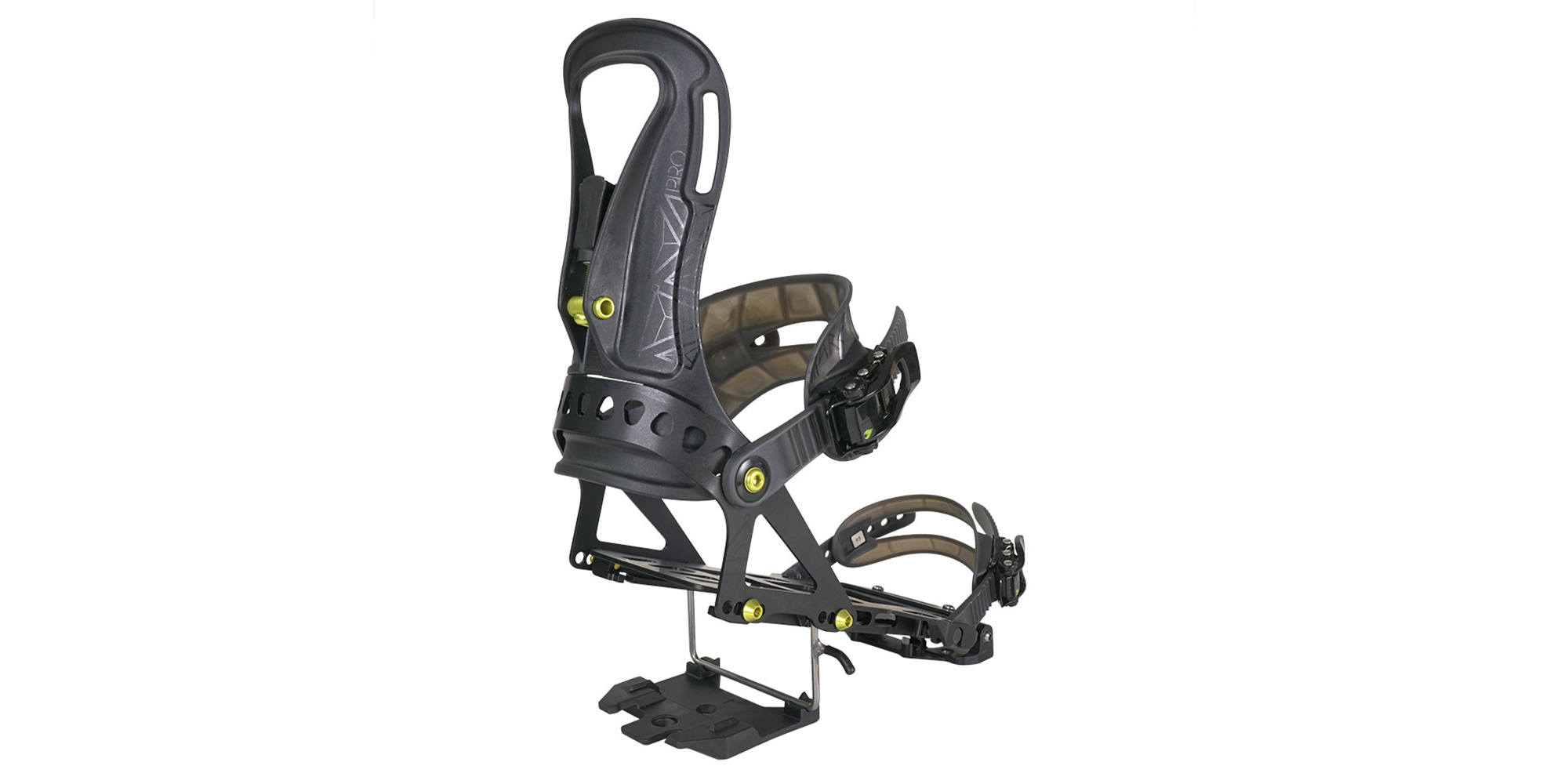 As with my previous Arc bindings, I had difficulty adjusting the fresh-out-of-the-box climbing wire with my Black Diamond Compactor Poles and often found that I had to adjust them by hand. One of my climbing wires was also stiffer than the other, likely due to the variation of hand-machined slots. With use though, the wires have become significantly easier to maneuver. As a few of our reviewers have noted in all of our reviews of the current Spark R&D bindings, the T1 system is easy to use and has held up well across all of the bindings we've used.
Downhill
Remarkably (given its lighter construction), the Arc Pro's ride is very similar to the standard Arc. The Arc Pro's carbon-reinforced highbacks may be a hair stiffer than the Arc's, but the Arc Pro is still a surfy, mid-flex binding.
The Arc Pro's baseplates are stiff enough to offer torsional rigidity akin to the Arc and other puck-based splitboard binding options, and the lighter heel loop has not seemed more flexible or malleable than the standard heel loops.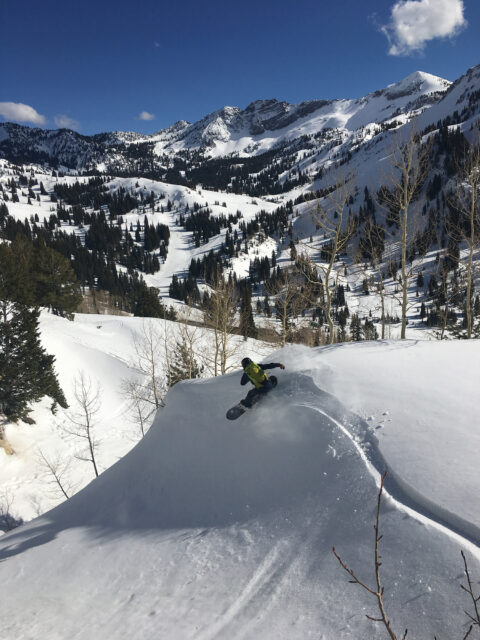 I've paired the Arc Pro with the Venture Carbon Storm Split for over an entire season now, and they make for a fun, versatile team. As with the standard Arc, if you're charging chunky couloirs at high speed and weigh something like 180-220 lbs, this might not be the binding for you (Check out Andrew Forward's review of the Surge Pro for a stiffer, burlier option). But those anywhere else on the splitboarder spectrum (i.e., the vast majority of riders), will find ample support and versatility in the Arc Pro. And compared to a binding like the Surge Pro, the Arc Pro can feel a bit surfier and fun at slower speeds and mellower terrain.
Crossbar Clips
Spark's Crossbar Clips are designed for maximum hold between the split sections of the board. The clips are designed with a single aluminum crossbar that swings from the left ski to the right, seating onto two bushings. Once seated, the clips are tightened (tension can be adjusted) and locked by a lever. The relatively complex installation and adjustment process initially left me skeptical (there's a 7+ minute installation guide on Youtube). The complicated, moving-parts-laden design seemed like it would be prone to failure in freezing blizzards, and the clips seemed to represent a surprising departure from Spark's overall design ethos of simplicity, albeit in the name of maximum performance.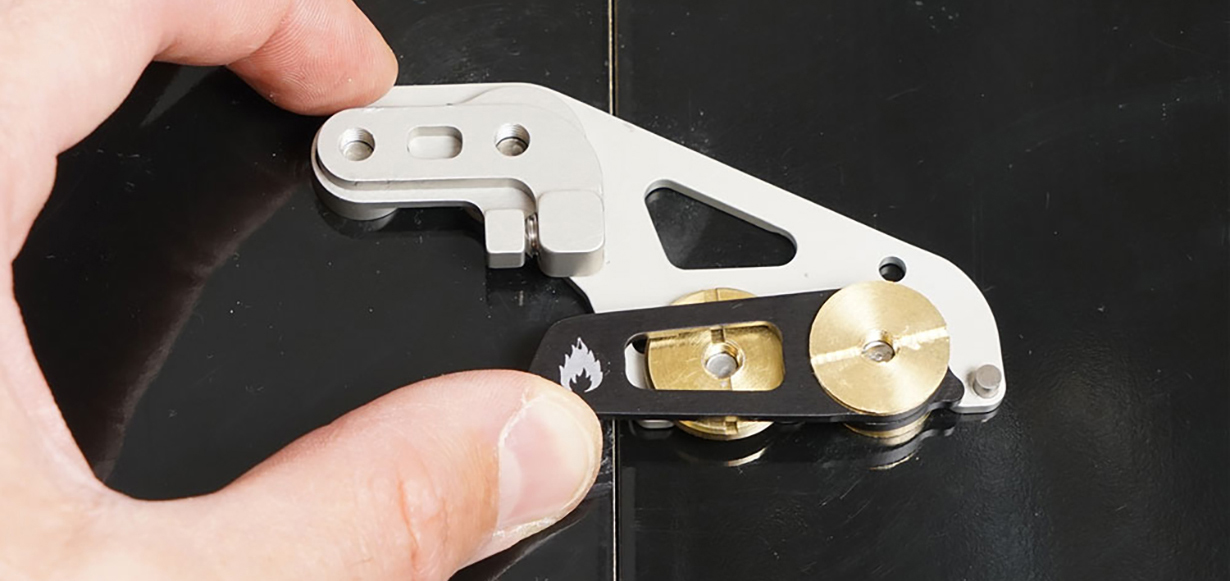 Despite my trepidations, I've had a good experience with the Crossbar Clips since installation. It's notable that I used them with my Venture Storm Carbon, which already had an incredibly tight build at baseline, making it difficult to assess the effects on looser-fitting splitboards. But the Spark Crossbar Clips are actually quicker and easier to transition than Voile Hooks, and provide an undeniably tight board hold. There are simpler designs out there (Phantom Hercules Hooks, Karakoram Clips), but the Crossbar Clips deliver the best hold I've ever used. I did have the inevitable snow buildup around the locking mechanism, but never so much that I couldn't scrape it off. Those looking for the fastest, most dependable connectors might find the Crossbar Clips complicated, but they certainly provide the tightest fit and truest board hold of any connectors I've used.
In contrast to the Crossbar Clips' complexities, Spark's 2021 line includes the Fixie Clips — connectors that use no moving parts. That design is certainly intriguing. I'll update this review with a comparison after I get some time on them.
Ibex Pro Crampons
I used Spark's Ibex Pro Crampons with my Arc Pro, and was impressed both by their interface and performance.
The crampons slide onto the T1 toe piece without a locking mechanism, but have always stayed in place. They're light enough (about 130 g per crampon) that I just leave them in my pack and forget about them until I really need them, like on pre-dawn June mornings in Grand Teton National Park ascending bulletproof ice.
My only gripe is that the interface, specifically the angle required to slide on the crampon, makes it impossible to put on the crampons with the T1 climbing wire extended, which is almost always when I would want to put on split crampons (I'm not using them when the slope angle is very low). That said, it is possible (but awkward) to slide on the crampons while strapped in, as long as the climbing wire isn't extended.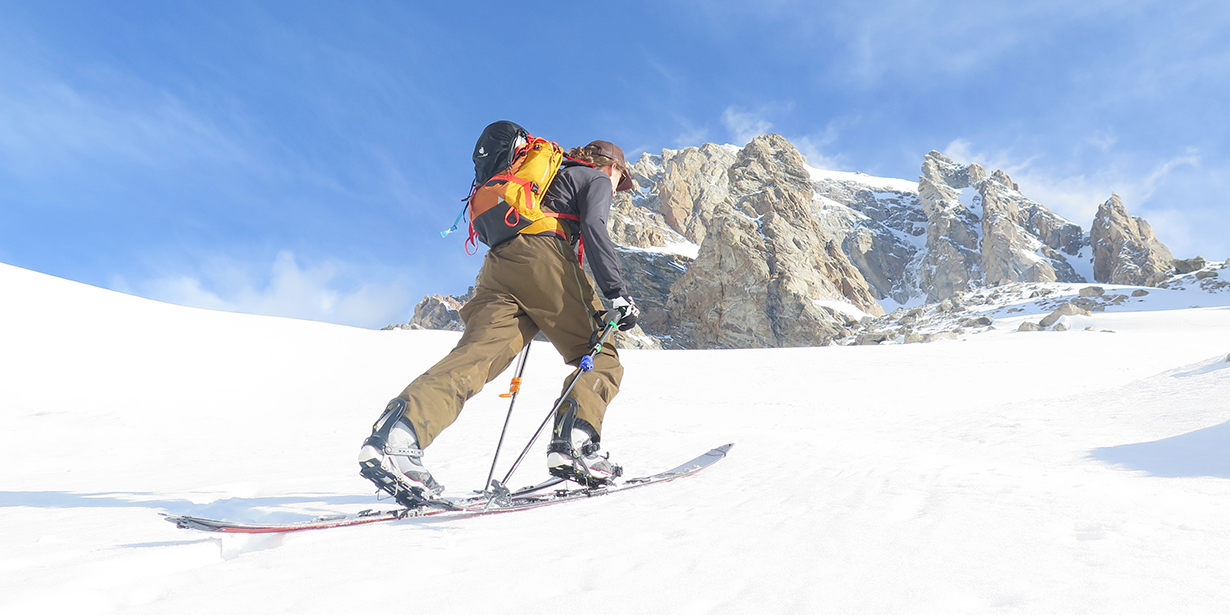 For those who don't place as high a priority on low weight, Spark also makes the standard Ibex Crampon, which is reportedly 38 g heavier per crampon, but retails for $100 vs. $130 for the Ibex Pro.
Durability
After a season of abuse, the Arc Pro has held up remarkably well. The Pebax-derived Pillow Line straps are deceptively strong, given how thin they are, and show almost no signs of wear. The buckles are also as smooth as new.
The baseplate exterior shows normal signs of wear-and-tear, but no cracks, and has held up well overall. The baseplate hardware did loosen over time, especially the heel-loop bolts, but I had neglected to add Loctite and bear some of the blame there. Overall, I have no complaints or concerns regarding durability at this point. While I've spent one season in these bindings, Kelsey Opstad and Andrew Forward have now put multiple seasons on the women's Arc Pro and women's & men's Surge Pro with similarly excellent experiences regarding durability.
Bottom Line
The Spark R&D Arc Pro is an everyman's splitboard binding that offers ultralight performance, impressive durability, and a versatile flex that will suit most riding styles. Spark R&D has managed to trim significant weight from their popular Arc model without any discernible drawbacks. To our knowledge, the Arc Pro is the lightest soft-boot splitboard binding on the market. At $540, it's on the more expensive end of the spectrum, though still from the priciest. And the Arc Pro's weight savings — combined with a level of durability not often seen in ultralight gear — will be well worth it to many riders.