Black Diamond Expedition 3 Ski Pole
Length Tested: 62-140 cm
Stated Weight Per Pole: 260 g
Blister's Measured Weight Per Pole: 280.0 g
Stated Collapsed length:
57-125 cm size: 57 cm
62-140 cm size: 62 cm
Shaft Construction: 100% Aluminum
Grip: Foam w/ plastic top
Stated Features:
100 mm Powder Basket and trekking basket
Flicklock locking mechanisms
3 piece construction
MSRP: $ 99.95
Test Locations: Talkeetna Mountains, Turnagain Pass, Chugach Mountains, DeLong Mountains, & Brooks Range, AK
Days Tested: 50+

Intro
I got my first pair of the Black Diamond Expedition 3 poles back in 2008 and then proceeded to use them for more than 250 days. Since then, more companies have released splitboard-specific poles (e.g., Black Diamond Compactor, MSR Dynalock Ascent, Voile Camlock 3 Touring), but I still hadn't found a packable pole that could withstand the rigors of multiple seasons of use like the original Expedition 3.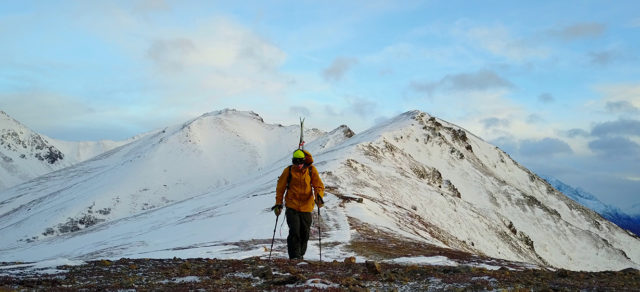 Black Diamond has updated the Expedition 3 since the version I used back in 2008, and I was eager to check out the most recent iteration. So, does the current version still stand out in the increasingly large and more diverse ski and splitboard pole market?
Construction
The Expedition 3 features an aluminum shaft with a foam grip that's capped with hard plastic to assist with moving heel lifts and clearing snow from the top of the skis / splitboards while skinning.
The Expedition 3 has — you guessed it — three telescoping sections that are locked to your desired length using Black Diamond's "FlickLock" system. Overall, the FlickLock closures work well and are fairly easy to use while wearing gloves.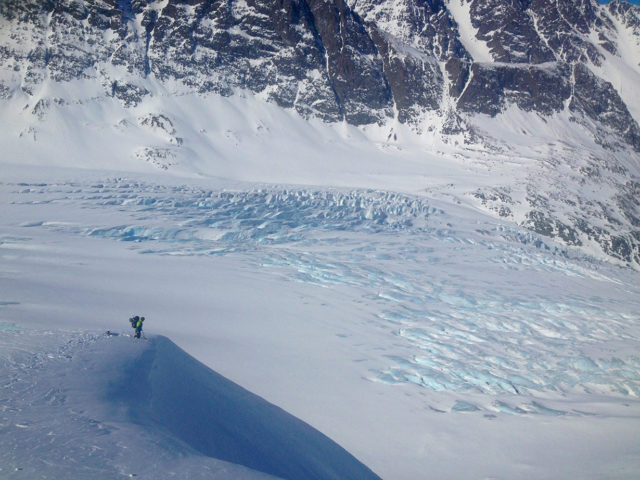 While heavier and slightly less compact than some other three-piece poles, the rigidity of the Expedition 3, even when extended to its max length, is unrivaled in my experience. This is most noticeable when compared to the Black Diamond Compactor Poles and MSR Dynalock Ascent, which both feel flimsy when pushing on them hard or using them to cut into the snow.
Although quite a bit heavier (~40 g heavier per pole than the MSR Ascents) than carbon alternatives, the Expedition 3's burly construction has proven to be very durable during my time with them (more on durability further down).
Adjustability
The Expedition 3 poles offer a very wide range of usable length, with about ~70 cm of adjustability (depending on what size you get). Is this wide of a range necessary in a pole? Not exactly, but it is nice for certain scenarios.
I normally tour with my poles between 110-120 cm, but opted for the longer version of the Expedition 3 for a variety of reasons.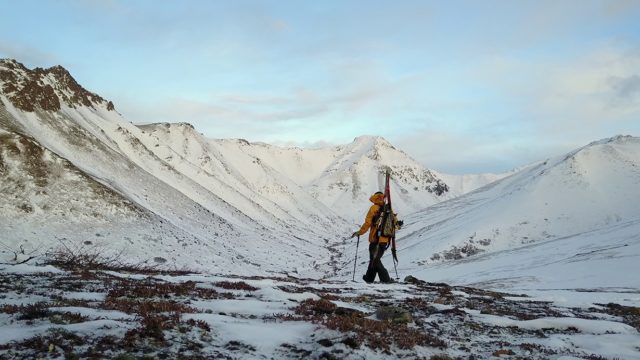 First, the longer version seems to be a bit more durable since it has more overlap between the sections when it's not fully extended. Second, I find it really useful to have the option to max out the pole to 140 cm when having to skate out of the flats, or just pushing / scooching on flatter terrain while I still have my board in snowboard mode. While the MSR Dynalock Ascent pole is strong enough for the same task, there is considerably more play and flex along the Ascent's shaft.
The most significant drawback to the Expedition 3 pole seems to be its collapsible length. At a collapsed length of 62 cm for the larger size, the Expedition 3 does not fit inside most daypacks. Conversely, foldable poles like the Black Diamond Compactor or MSR Dynalock Ascent can easily fit in most packs.
Strapping poles onto the outside of a pack is not a huge deal, but it is one more thing to get snagged on trees / gear and possibly get lost during a bad tomahawk (although I haven't personally lost a pole this way).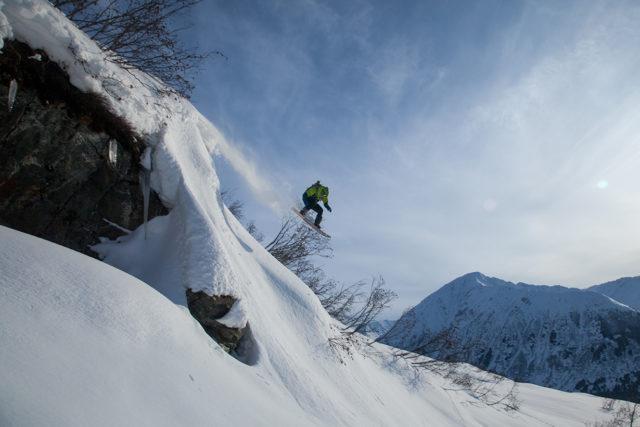 Grip
The Expedition 3 pole has remained relatively the same since I got my first set in 2008, with the grip undergoing the biggest changes. By opting to primarily use foam for the grip (with the exception of the top cap), Black Diamond has been able to shave a significant amount of weight off of each pole (~20-30 grams per pole compared to 2008 model).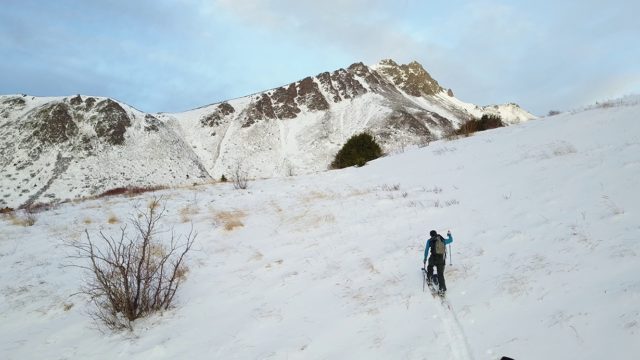 Black Diamond also added a much lower "side hilling" grip that extends well below the normal grip. While not absolutely necessary, the added grip and insulation from the aluminum is pretty nice.
Durability
My original Expedition 3 poles lasted for well over 250+ days of use over the course of several seasons of splitboarding through a variety of terrain. So far, the current Expedition 3 poles have held up extremely well after 50 + days of use.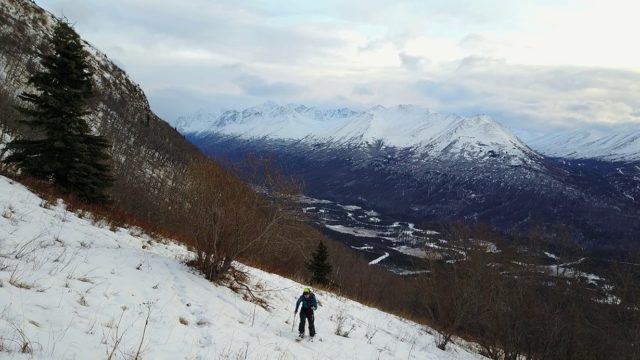 The decision to retire my older versions of the Expedition 3 ultimately arose from not being able to extend them quickly due to slight kinks and bends. I'll be sure to update this review if / when I notice any similar damage during my continued use of the new Expedition 3.
Who's It For?
The Expedition 3 pole is a great choice for splitboarders and mountaineers who value durability over maximum packability and low weight. I also imagine that they'd work well for skiers, too, since the packability is useful for stowing them at camp or lashing to a pack for the descent.
However, if skiing all the time, I think it'd make more sense to go with the Expedition 2 since you wouldn't really need the extra packability of the three-piece version.
Overall, the Expedition 3 is an exceptional workhorse of a pole for those who want a nice balance of portability, durability, and weight when venturing into the backcountry.
Bottom Line
The Black Diamond Expedition 3 pole is one of the more durable three-piece poles we have tested, and it's still reasonably light and packable. While I've found it to be an excellent pole for splitboarding, you could easily use it year-round for a variety of activities. On top of all that, it comes in at a pretty reasonable price, especially compared to carbon alternative. If you want a durable and packable pole for all sorts of backcountry pursuits, I highly recommend the Expedition 3.