Intro
Most of our reviews are pretty long — and take a long time to produce — because we want to provide enough info for you to actually determine whether the gear we tested will work well for you.
But we get asked to check out an increasingly wide range of products, and sometimes, we just want to tell you about something we've been using and loving lately.
So that's where this monthly series — Stuff We Like — comes in, where we keep you current on a broad range of stuff we're currently digging.
And if there's something you love that you think we ought to check out, drop us a note in the comment section below.
MSRP: $37–45
David Golay: My days of working as a professional mechanic are long behind me, but I still do a lot of wrenching on my own bikes, our ever-rotating fleet of test ones, and for friends. I've slowly been accumulating an assortment of Abbey's bottom bracket sockets as ever-evolving standards have driven me to need new versions, and while there are certainly less expensive ways to turn a bottom bracket cup, I've been happily paying full retail for the Abbey versions because they're just so nice to use — and, honestly, not that much more expensive than a lot of their competitors.
First off, sockets are just a better form factor for bottom bracket tools than the more basic stamped or laser cut steel wrenches that a lot of bottom bracket manufacturers offer. Having to reset the wrench every half rotation when the chainstay gets in the way is a pain, and having a ratchet makes the whole process much quicker, easier, and more pleasant. And the flat wrenches tend to have thin handles with uncomfortable, sharp edges and are generally just unpleasant to use.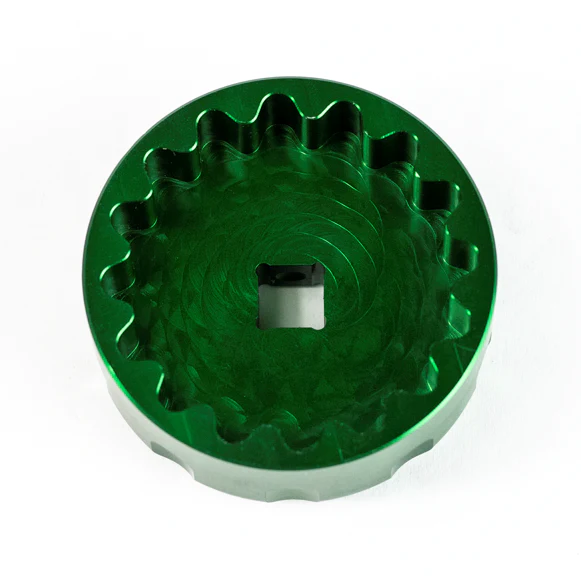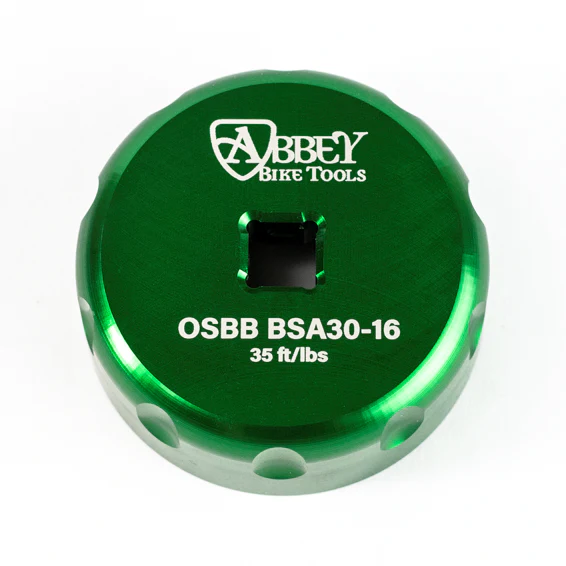 But even once you step up to socket-style tools, Abbey's are still especially nice. For one, they just fit particularly well, making it less likely that you'll slip and gouge up your nice new bottom bracket. And the gentle dimples around the outside of the tools work great and feel nice for spinning a bottom bracket cup in and out by hand through the portion of the threads where you don't need a ratchet handle for extra leverage. Like all of Abbey's tools, their bottom bracket sockets are machined in Bend, Oregon and at $37 for most versions, they're only a few bucks more than a lot of the less nice overseas-made versions from bigger companies. All of them use a ⅜'' ratchet of your choice (the Shimano chainring lockring tool excepted, since it has to fit over a crank spindle). I don't have anything close to the full set yet, but I keep adding more, and am awfully tempted by an alarmingly-long list of Abbey's other tools because all of the ones I've tried to date have been excellent.
MSRP: $99 / $109
Kristin Sinnott: I spent the last two weeks of April on vacation where the temperatures ranged from 70℉ / 21℃ in the mountains to 95℉ / 35℃ at the beach. I packed the Rory 7" and Sienna shorts and spent hours wearing them during the trip and have continued to regularly since returning home. From cool morning hikes to hot strolls on the beach in search of sand dollars and pina coladas, I found the shorts to be comfortable, flattering, and light enough to work well in varying temperatures and for various activities.
The Sienna Short is the longer of the two models, with an 11 in / 28 cm inseam. The Rory Short comes in a 5 in / 13 cm and a 7 in / 18 cm inseam. Both shorts are similarly designed with a double snap and zipper closure, high back waist, side stretch inserts, and a polyester / spandex blend fabric that is stretchy, abrasion resistant, and has a smooth exterior and soft, mini-grid style interior. Both shorts also have hand pockets and one extra pocket with a zipper closure –- the Sienna's is on the lower right leg and the Rory's is built into the right-hand pocket.
Both fit athletically — not too snug but definitely not baggy. I've only worn them for hiking and exploring so far, but I plan to wear them mountain biking later this spring. The length and cut (especially the Sienna) of the shorts seem perfect for a day on the bike. Having never worn any Krimson Klover apparel, I used their size chart to order both shorts in a size Small and was pleased with the results. If you're looking for a pair of new casual, hiking, or possibly even mountain biking shorts, I recommend checking out the Sienna and Rory shorts.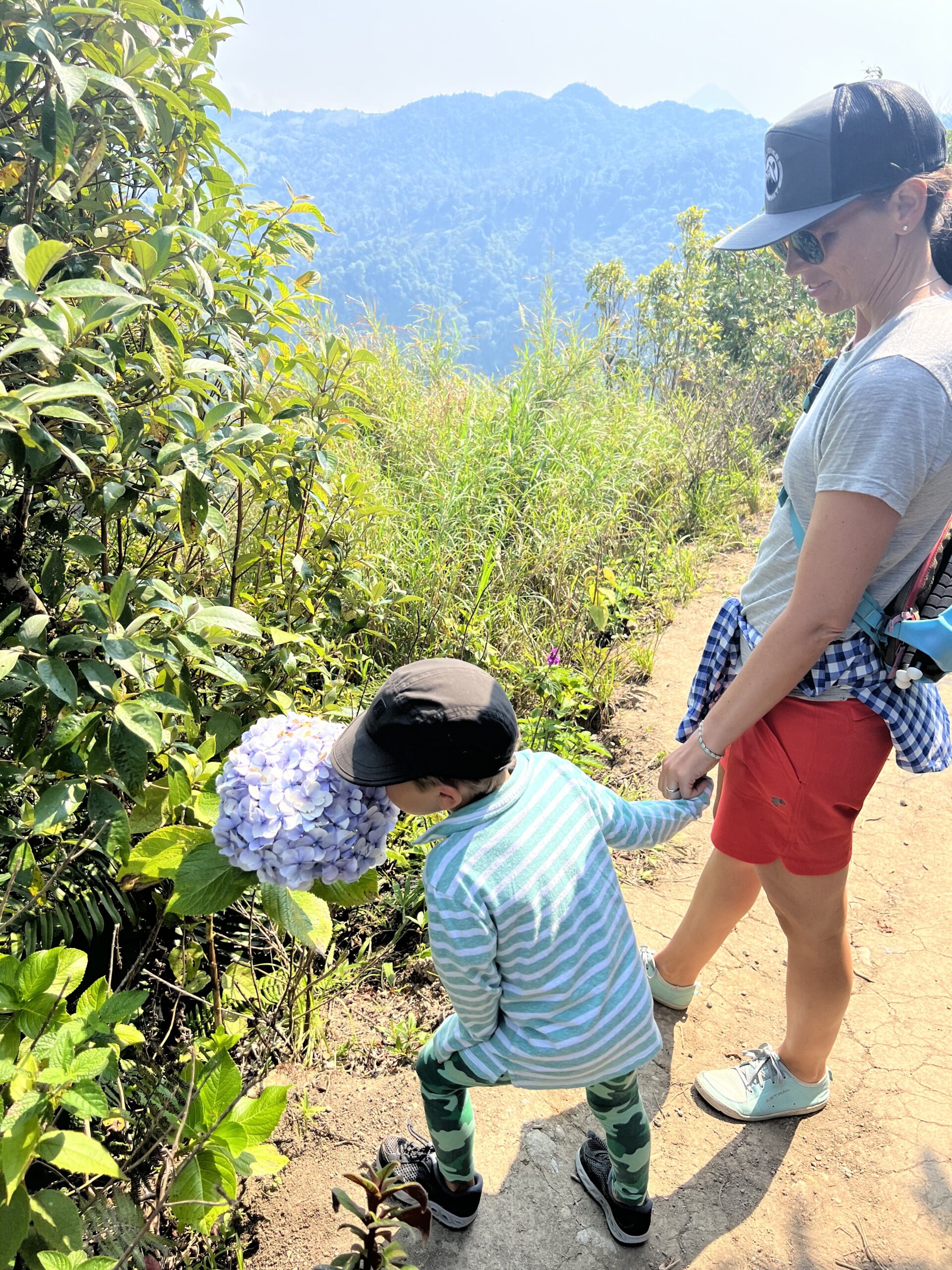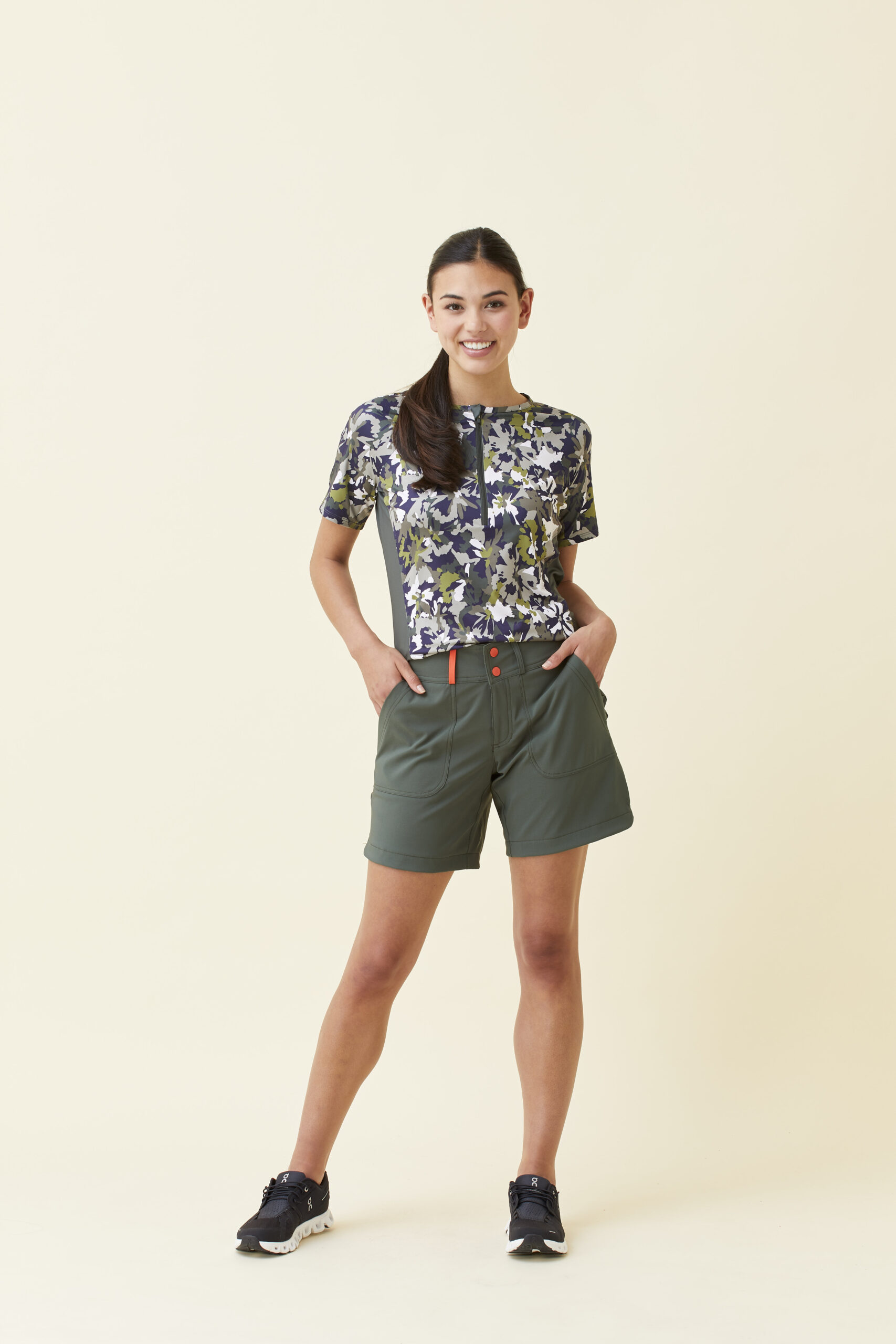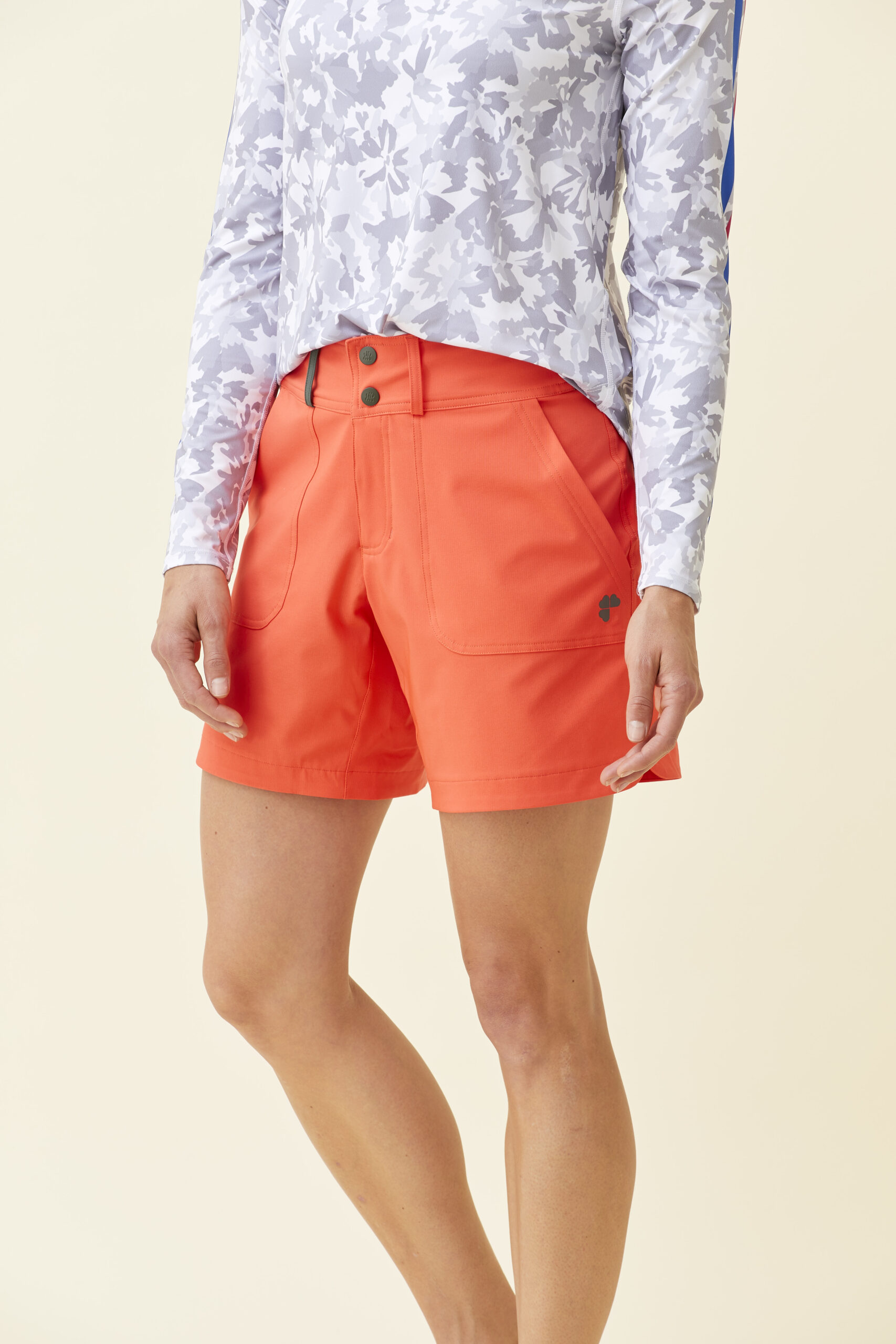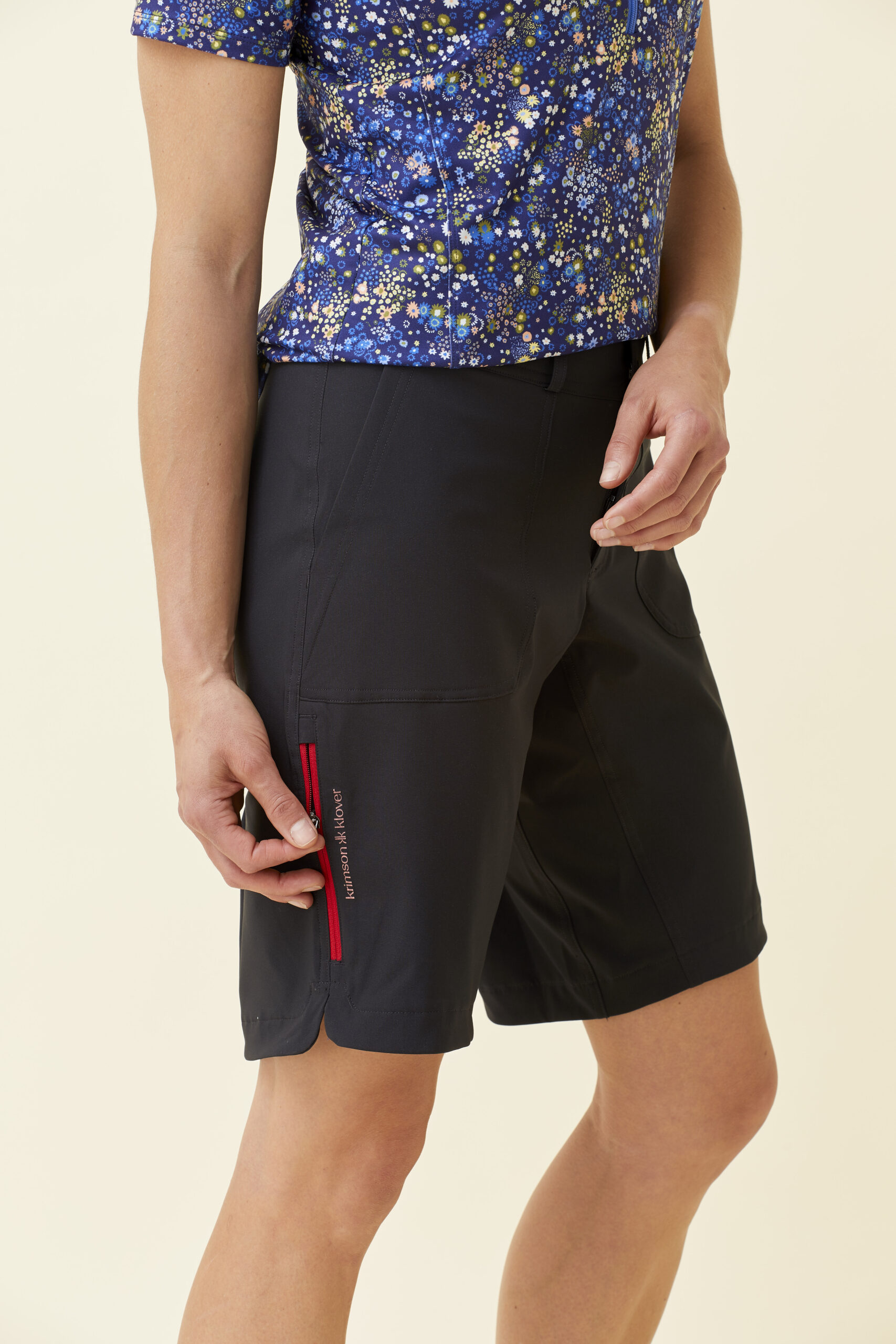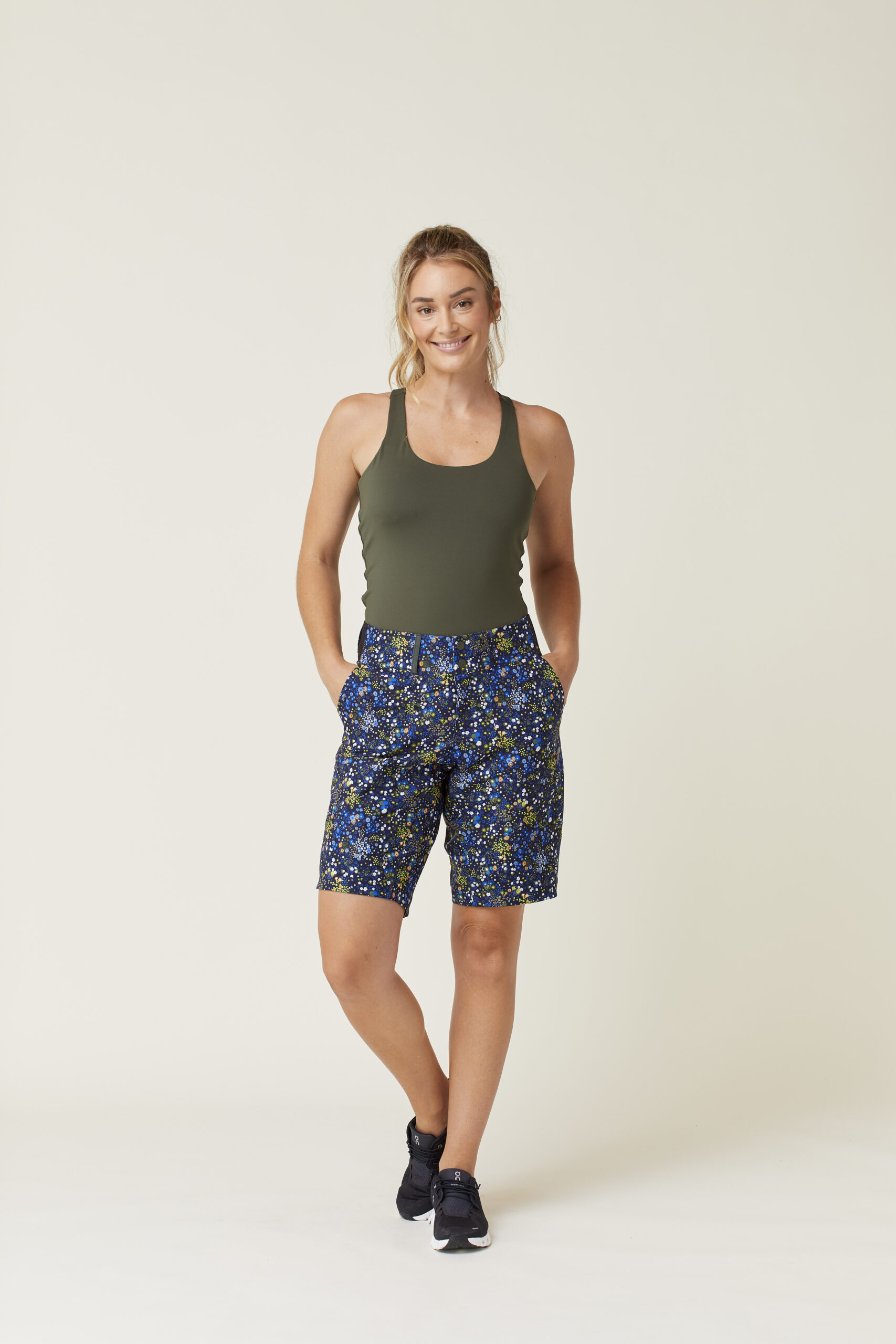 MSRP: $58
Kara Williard: I suppose it's a product of getting older, but I have been feeling the increasing pressure to protect my skin against the sun, especially since I spend some portion of each day outside. While I have been more diligent about applying sunscreen before hopping on my bike or heading out to the garden, I have found the best approach is integrating a daily SPF into my morning routine, mainly because it's just easier for me to remember. Most recently, I have been using Ursa Major's Force Field SPF 30 and have really been enjoying it for several reasons.
First, it feels more like a moisturizing lotion than it does an oily sunscreen. When I apply it, I can tell that it's hydrating my skin and it doesn't leave any residual grease, which is especially crucial for when trails are dusty and I don't want my sunscreen to be the reason why my face is caked with dirt.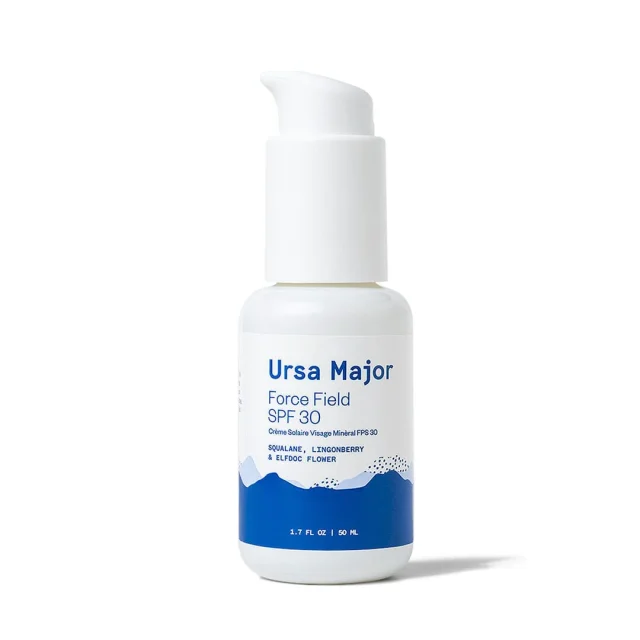 Second, it's mineral-based and effective. I have really put it to the test these last few weeks and have noticed a difference between the SPF protection on my face vs. other parts of my body (you should see the farmer's tan on my arms right now).
The Force Field SPF 30 also doesn't taste like sunscreen, which is a big one for me. You might be asking why I'm eating sunscreen, but let me explain. I like to be able to apply sunscreen near and on my lips, and when I get even the slightest hint of that bitter sunscreen taste during an activity, I simply cannot stand it.
Lastly, the Force Field SPF is a bit more than just a sunscreen. It has other ingredients such as Elfdoc Flower and Lingonberry Stem Cells, which are supposed to "boost skin's firmness and elasticity, while minimizing the appearance of fine lines, dark spots, and redness." And while I can't attest to this long-term, as I mentioned at the top of this blurb, anything to aid some graceful aging is a plus!
MSRP: $28
David: Reviewing grips is tough since they're so subject to personal preference in terms of feel, size, and so on, but I've been riding the Sensus Lite on my personal bikes for the last few months and they're my new favorite. My priorities in a grip are (1) small diameter, (2) good cushioning, and (3) good grip without gloves, even when sweaty. And then because I'm testing and swapping parts so much, lock-ons are a necessity. The Sensus Lites offer the best combination of those (fairly contradictory) priorities that I've tried to date.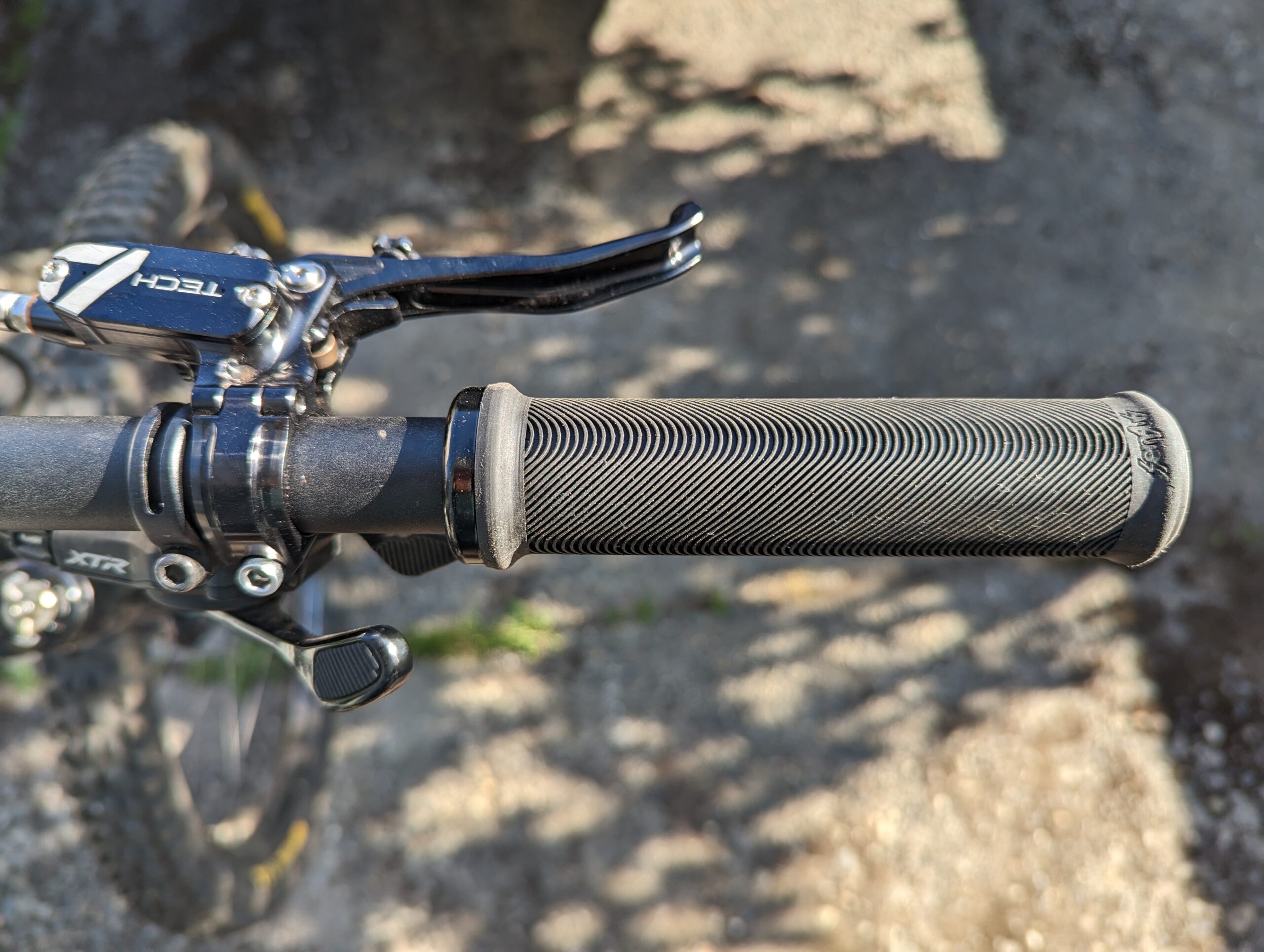 The Sensus Lites use a simple thin ribbed pattern and a single lock clamp. They're a great combination of mildly cushioned without feeling too squirmy; at 29 mm in diameter they're one of the thinner lock-on grips out there; and they work notably well gloveless, which I prefer when I can get away with it. They've also got the most dialed integrated hard plastic end cap I've encountered, which does a great job of keeping the grip intact when you lay the bike over and chew up the outer end of the grip. I'm sold.
MSRP: $55 – street price $39
Noah Eckhouse: I've been road and trail running in various Hoka running shoes for almost 15 years and remain quite devoted to them — even if my weekly mileage has dropped significantly (along with my knee cartilage) at age 56. So, while a believer in their super cushioned stability shoes, I viewed the emergence of so-called recovery sandals as just another sub-category marketing gimmick. However, last year my wife picked up a pair of Oofos sandals and swore by them, so when I saw Hokas' Ora Recovery Slides on sale I decided to grab them for a test.
The Ora sure looks like a Hoka, with its traditional marshmallow bottom wedded to a slide sandal with medium arch support that kept my foot locked in even when sweaty or with a sock on. There's a foot cup that keeps my foot centered in the sandal and helps protect toes and heel areas from bumping into things.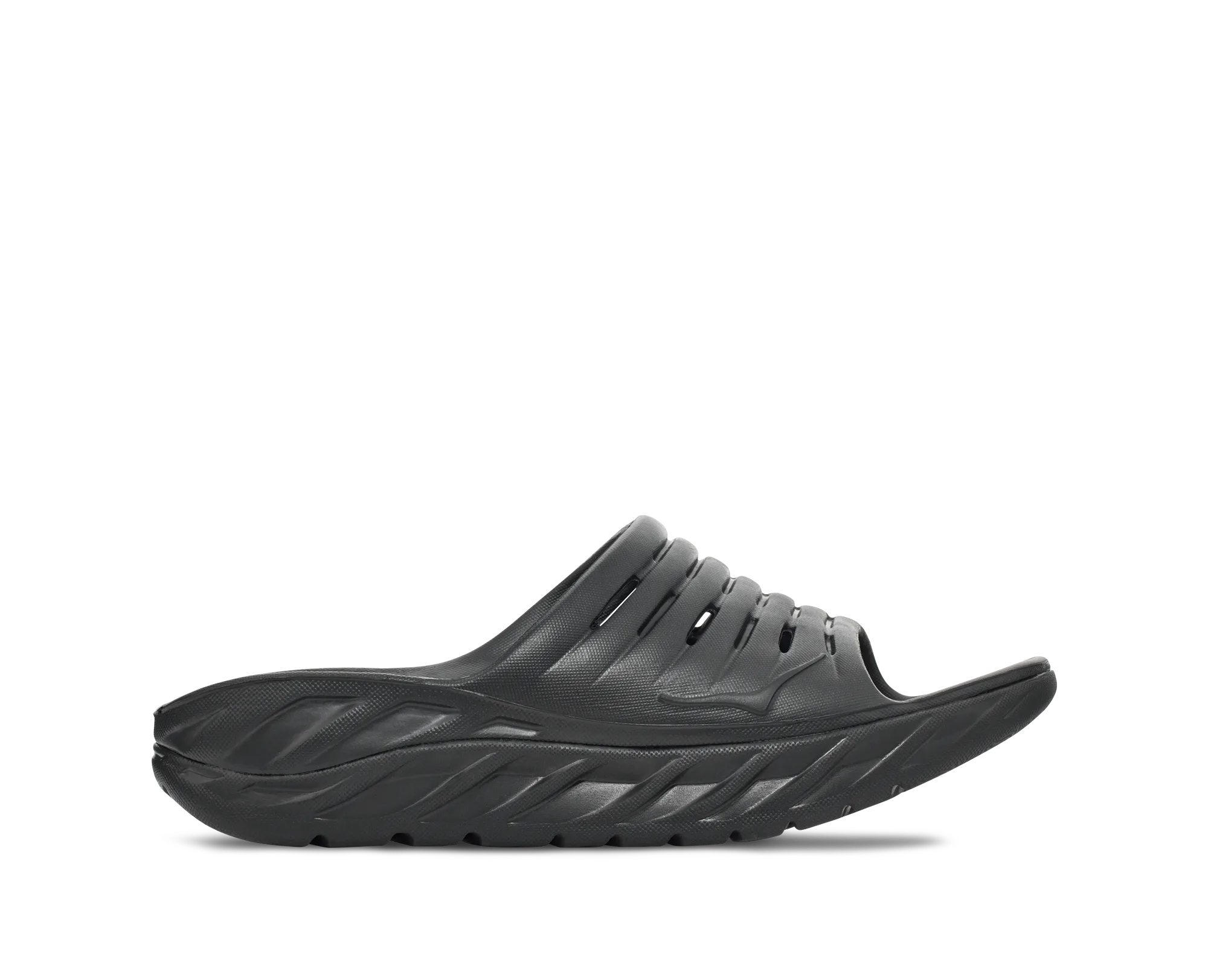 Initially, the bottom cushioning wasn't nearly as supple as I had thought, but after a week of moderate wear, it softened into the comfy Hoka base I was expecting. I had also been concerned about ankle-threatening foot roll given the elevated footbed, but it was a non-issue.
As for the recovery benefits, I must admit to being very surprised. I slid these on after long MTB rides, hikes, and four-mile runs, and my feet felt surprisingly happy. The sandals provided the three key things I was looking for: ventilation, arch / footbed support, and cushioning. One more benefit I really hadn't appreciated was the rolling motion the slides provided with every stride. It wasn't until I put my favorite Solomon flip-flop on one foot and the Ora on the other that I could feel the difference. Whereas my foot in the flip-flop landed hard on the ground with some impact in every step, the Ora's heel strike zone and raised midsole really took the shock out of my steps. Consider this perhaps the first "Blister Sandal Comparo," but the contrast between the two was really noticeable when I walked around the house.
The Ora's durability is still in question. There's really no sole material, the entire slide is pretty much all just the white midsole material. So, I assume a day of rock-hopping around Walden Pond would really chew them up, but perhaps that's not what they're intended for. Recovery takes longer and longer as we age, and every little bit that helps is a worthwhile consideration. But I'm sold on the Ora and look forward to using them all summer. If there's interest, I will follow up in the fall and tell our readers how they held up.
MSRP: $5.99 and up
Kristin: I've been using Smelly Proof Bags in a variety of sizes for the past 8 months now and I'm a fan. I dislike single-use plastic, and while I can't seem to completely cut it out of my life, I try hard to reduce my use of it. Having a kid has certainly changed my lifestyle, and I now use plastic resealable bags daily.
My son goes to a non-traditional outdoor preschool where he has to have everything he needs for his day in his pack. His lunch, snacks, water bottle, raincoat, and an extra change of seasonally appropriate clothes all need to fit into a relatively small space. And with all the mud, dirt, and puddles he seems to always find, he goes through his spare change of clothes regularly. I initially stored his clothes in a ziplock but I kept having to replace it because the rocks and sticks that would fall out of his pockets would puncture the bag. That, or the seal would stop working and the bag would leak muddy water inside his pack. For the past 6 months I've been packing his spare clothes in the Large size Smelly Proof bag. We've been able to use the same bag the entire time and it cleans easily and is still fully functional.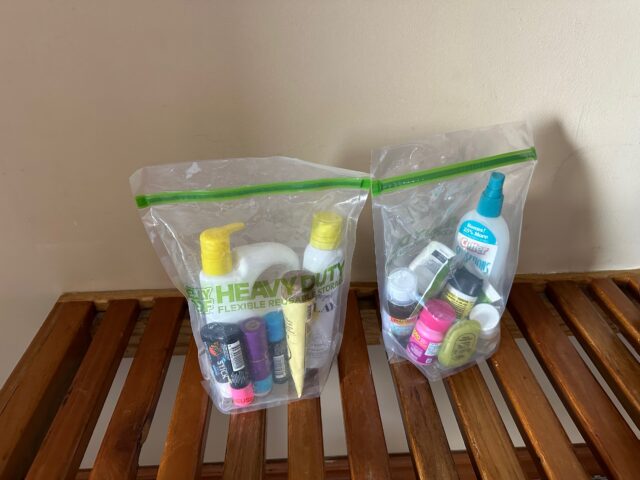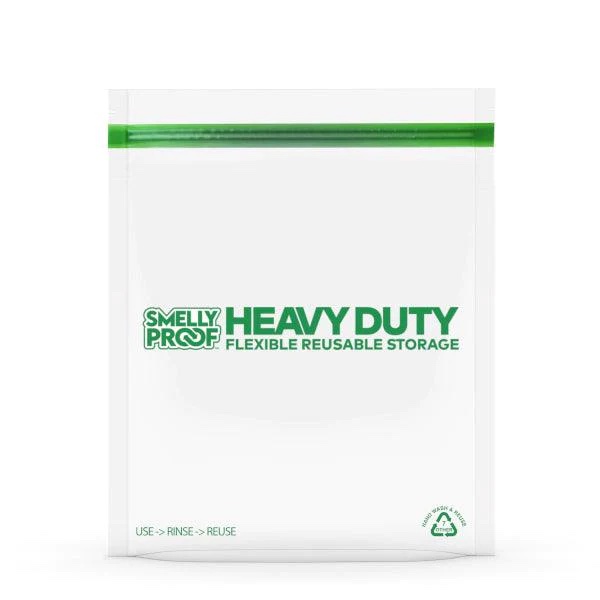 I also used the Smelly Proof bags to pack sunscreen on our recent vacation. Our trip had us going directly from snow to sand and I did not want to worry about sunburns, so I packed a lot of sunscreen and I stored all of it in a Large size Smelly Proof bag. The bag stayed intact — no scratches or rips despite lots of packing and unpacking — and I never worried about the sunscreen leaking out of the bag. I used the Large (2.5 qt / 2.4 L) bag for this as well.
For someone with a good-sized collection of reusable zipper bags — from wet dry diaper bags to dry bags to reusable snack bags — the Smelly Proof Bags fill a different niche. Durable, clear, and easy to clean, the Smelly Proof bags are worth a look if you ever find yourself trying to reuse ziplock-style bags.
MSRP: $59
Luke Koppa: I've mentioned these sunglasses in the past, but I'm coming up on my 1-year anniversary with my pair, and I'm as big of a fan as I was last year. First, I just really like the feel of the (made in Italy) Matte Tortoise frame I have, which is made of 58% bio-based Grilamid. Second, the polarized brown lenses do a great job of not only brightening up the blooming summer greenery, but they've also done a good job of cutting through the water of the lakes and rivers around CB while I'm out fishing.
The other main thing to note with the Apres is that it's a pretty large frame; I have a rather large head / face, so that's appreciated. They're my 'daily driver' sunglasses (which, in CB, actually means using them almost every single day), and I've also taken them fishing, skiing, and a couple bike rides. They're definitely not my top pick for high-speed activities, but they do fine when needed. On top of all the reasons I already liked these sunglasses, Glade dropped the prices on all their sunglasses this season, and now the Apres is a better deal than ever before.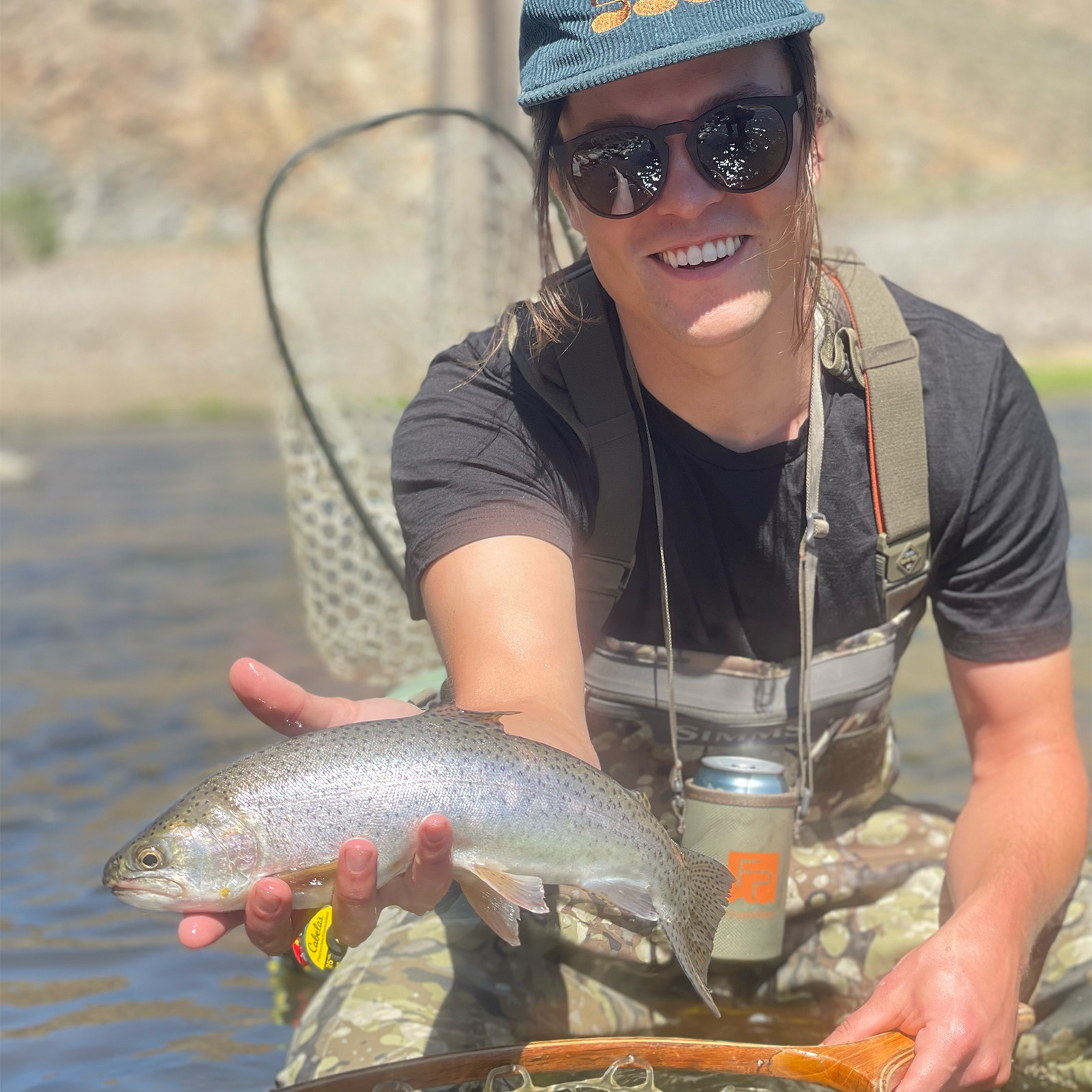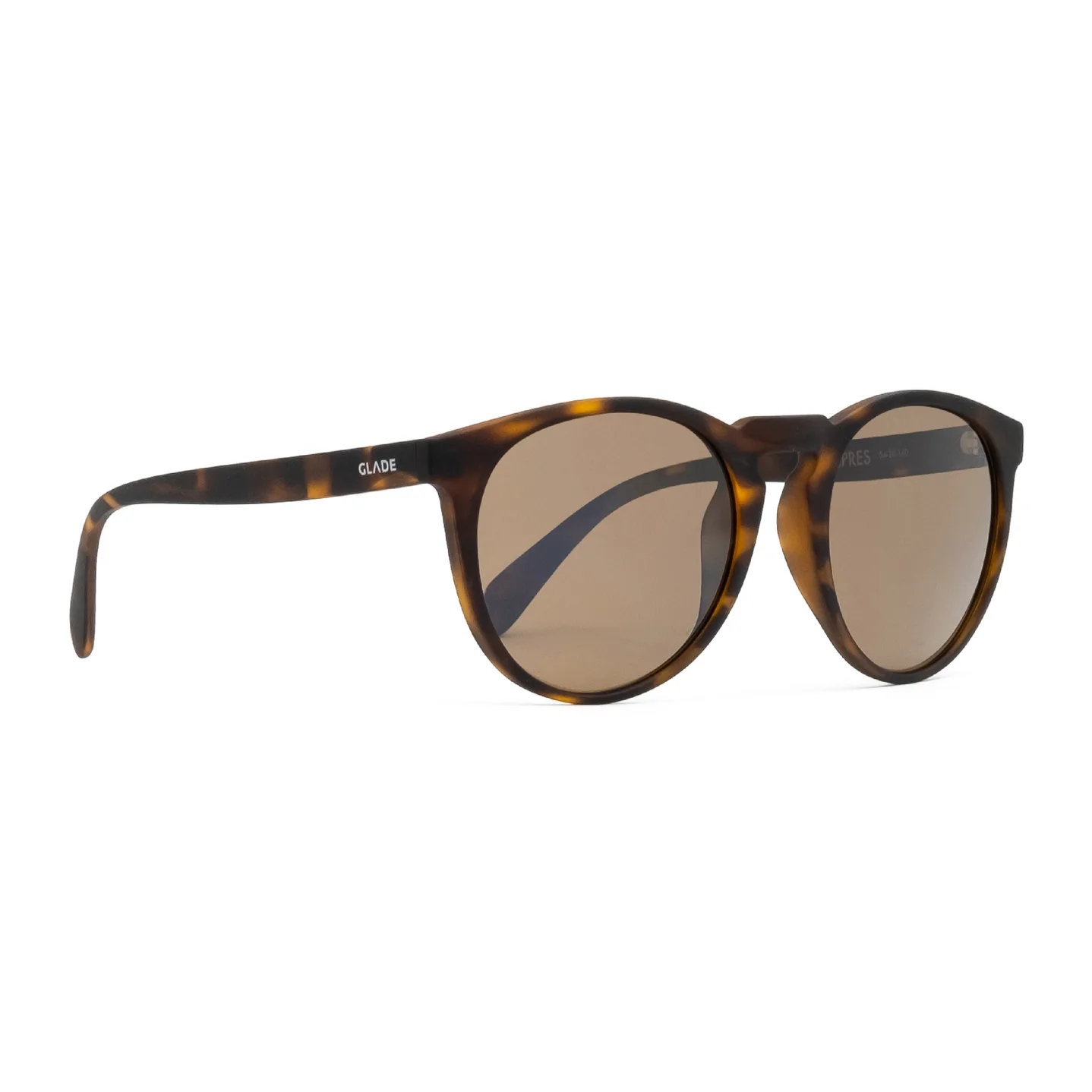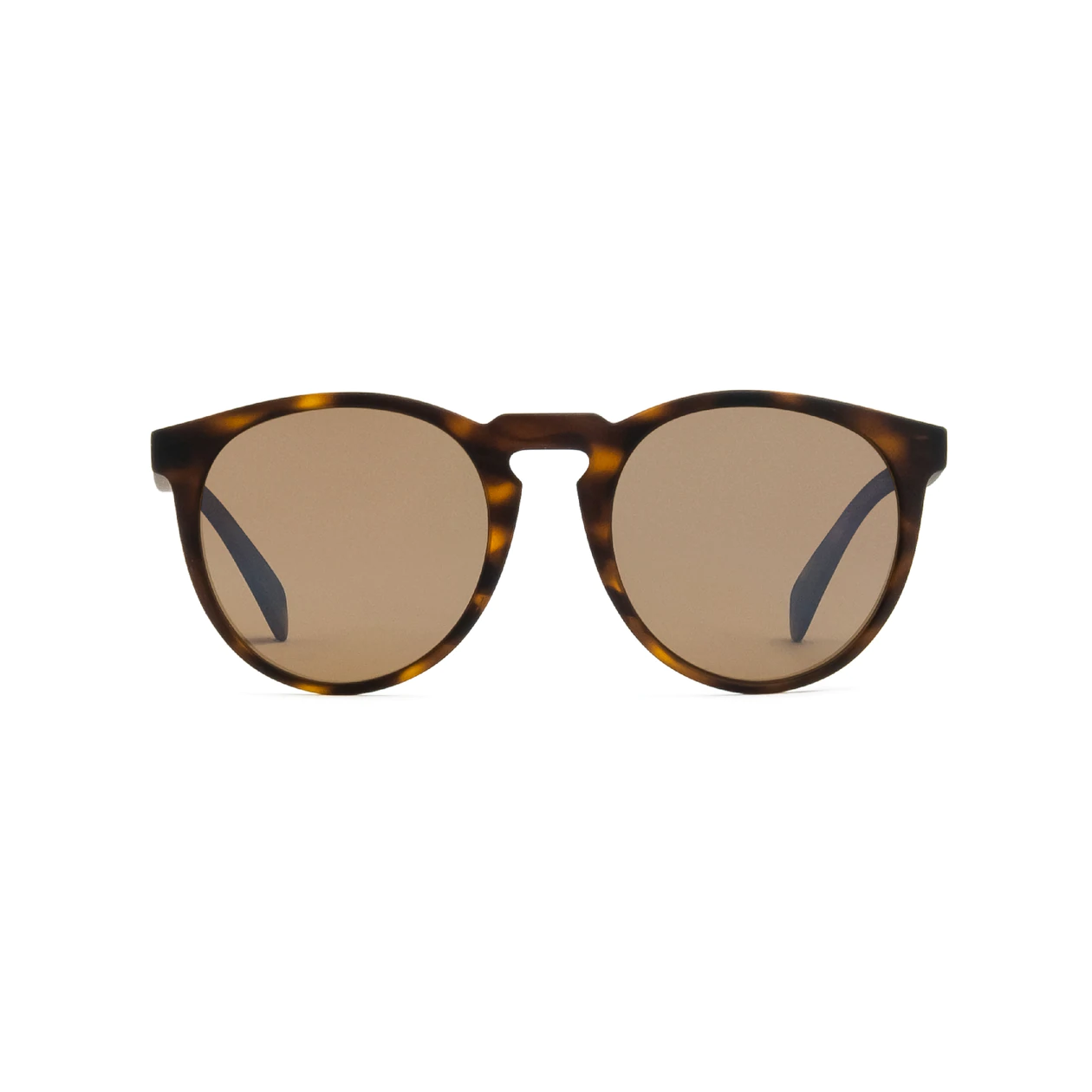 MSRP: $150
Dylan Wood: Spending time in and around the water often requires (or is best enjoyed with) water-friendly shoes on your feet. But, popular sandal-like options such as Chacos, Keens, and Tevas might not offer enough security or protection, and sneakers not designed for watersports often lack the design features to be practical in wet environments.
That's where a shoe like the Astral Rassler 2.0 comes in. Designed specifically with river users in mind, the Rassler 2.0 has become my go-to shoe for use in my bigger whitewater kayaks. This shoe is lightweight and very grippy, even on wet rocks and when walking in the river. It's also comfortable and low-profile, and my feet stay cozy inside my boats.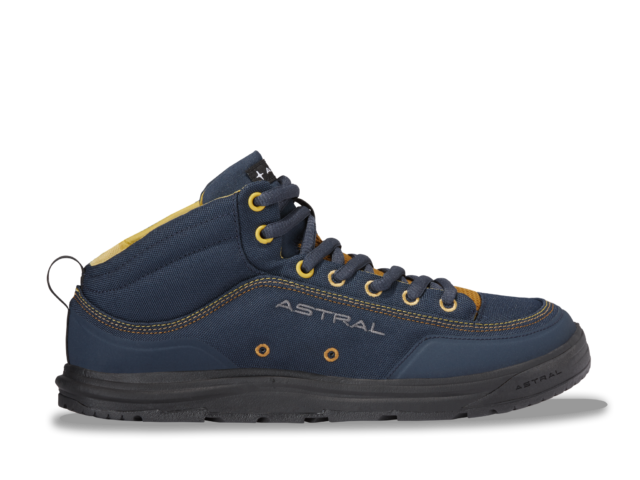 Outside of the boat, these shoes are practical and grippy. They provide a secure hold on the often steep and rocky access trails to Crested Butte's rivers and creeks, and I've also enjoyed them on longer riverside hikes in dry, desert environments. But when crossing creeks or walking in and out of the river, they drain quickly and don't get bogged down with water.
Folks looking for a shoe that gives them better protection than a river sandal have a lot of reasons to consider the Rassler 2.0. Performing well in and out of the boat, on side hikes, when accessing creeks, and when scouting rapids, the Rassler 2.0 is a high-quality water shoe.
MSRP: $35–$40
Luke: I have a pretty big dome (about 60 cm / 24" circumference), and that's meant I've been on a lifelong journey of finding the perfect-fitting hat. At least 80% of the hats I try on are too small, whether that means a beanie that's bursting at the seams or a ball cap that I'm running at its loosest setting and still struggling to get over my forehead.
For me, Seager's hats are some of the best-fitting options I've found. They're built with a particularly deep fit, but they don't leave a bunch of empty space above my forehead list most giant trucker hats do. I don't need hats that make my head look even bigger and dumber than it already is, and while Seager's deeper fit does make them look a bit bigger than smaller hats that I can just barely cram onto my noggin, Seager's unstructured fit doesn't create a big tall peak like most flat-brim truckers do. Because of that, I've now bought several. This is definitely a case of "hey, this works really great for me" rather than a "this will work for everyone," but I figured we might have some readers who have had similar trouble when it comes to finding hats that fit big heads.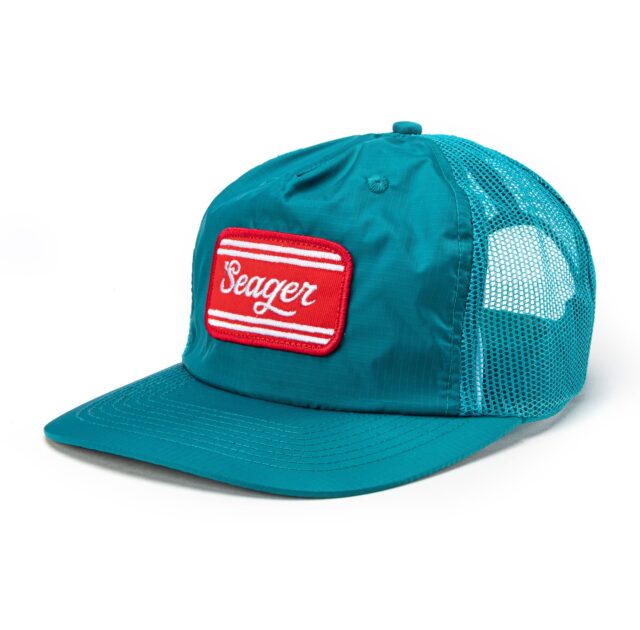 MSRP: $12.99
Matt Mitchell: Hunger is often the best spice, a sentiment that has allowed me to choke down some pretty questionable meals while on backpacking trips. Still, not having palatable food to look forward to at the end of a long day can really suck some of the enjoyment out of spending time in the backcountry. This year, I'm trying to be better about filling my bear canister with things I'm actually able to get a bit of gustatory pleasure from rather than just absorb their caloric value. I chewed on more "air burritos" (i.e., a naked, rolled up tortilla) last summer than I'm willing to admit.
After interviewing Backpacker's Pantry's CEO, Duane Primozich, and chef Soraya Smith last year for Off The Couch, they were kind enough to send me a few of their freeze-dried meals to try out. I finally got around to doing so in early May while on a short overnight, and let me tell you, I don't think there's a future in which I return to dinners starring instant ramen and a couple of protein bars.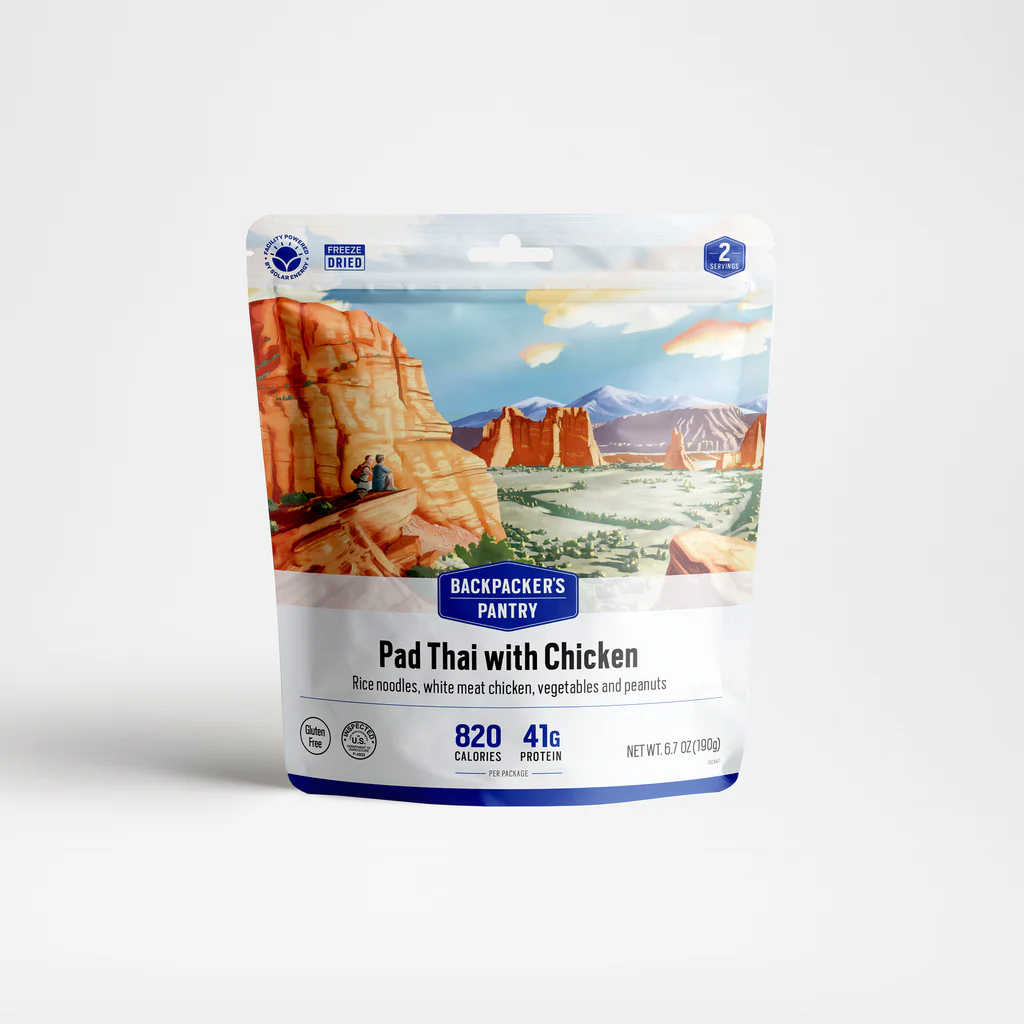 Backpacker's Pantry's Pad Thai with Chicken entree was the clear standout for me, both for its nutritional profile (820 calories per container, which I greedily inhaled all of) and its taste. After waiting about 15 minutes for the meal to cook in the boiling water I added to its insulated pouch, I opened it and was rewarded with a plume of flavorful steam rising off a generous serving of rice noodles made creamy by peanut butter and thick chunks of chicken seasoned with garlic, lime, paprika, cilantro, and crushed red pepper. Yum. A lot of freeze-dried meals I've experimented with in the past have left me feeling bloated and sluggish after I've eaten them, symptoms that I suspect have a lot to do with how heavily processed they are. Backpacker's Pantry places a premium on sourcing natural ingredients, and every single one listed on their packaging I could not only pronounce, but also easily identify. Backpacker's Pantry meals will definitely be a staple for me this summer; not only do I feel energized after eating them, but they also pack down small, have restaurant quality taste, and are made by a company whose values closely align with my own. They have a ton of different entree options too, and definitely don't forget about their desserts.
MSRP: Currently on sale for $21.74
Kara: It's that rough period each spring when time back in the bike saddle can feel uncomfortable. I'm also training for a race that is coming up at the end of this week, so squeezing lots of saddle time into a couple of short months since the end of ski season has been a huge priority, whether or not my butt is happy about it.
While a good saddle and chamois are a big part of pacifying my rear end, I have been feeling increased comfort by using Blackhouse Botancals CBD Chamois Bud'r.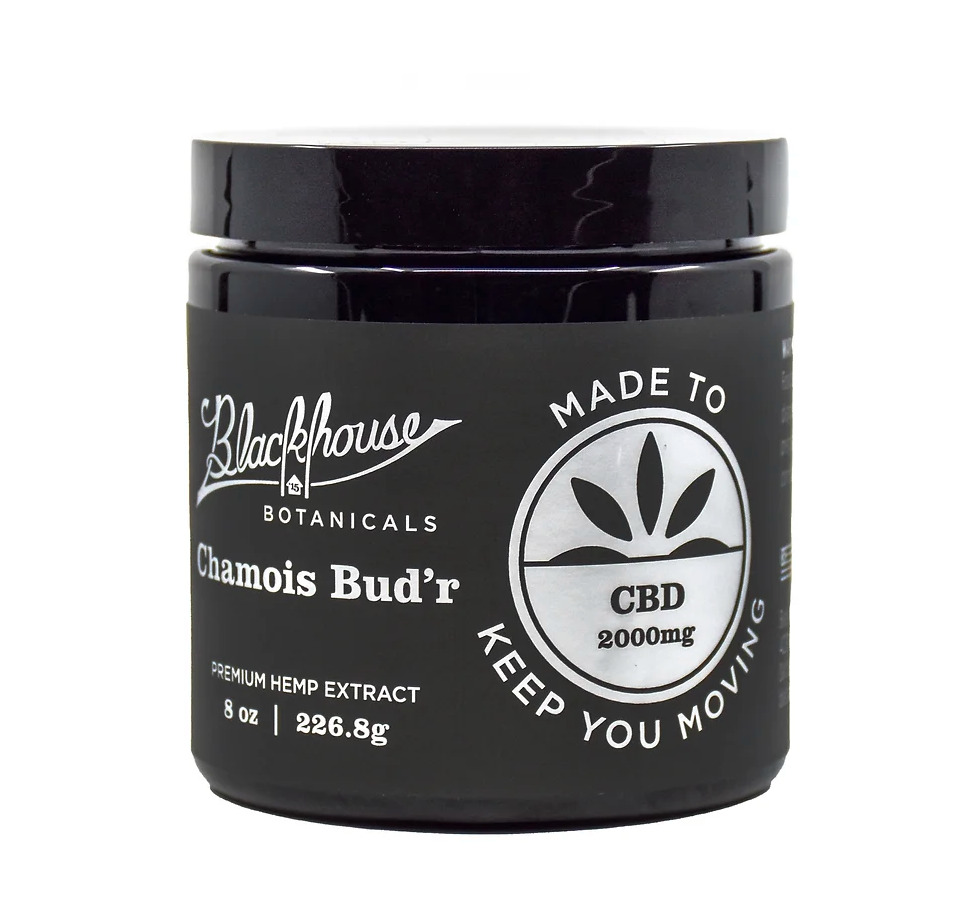 This anti-chafe cream is a unique mixture of natural oils and herbs plus the added benefit and pain relief of full-spectrum cannabinoid oil. So far, this has gone a long way in easing the pain of spending multiple days in the saddle. I like that this particular cream actually has the consistency of a cream, making it easy to rub on. It's also pretty mild in regard to smell and doesn't glob or make a mess. It's also worth mentioning that it can be used for whatever else ails you, like a bruise or sore muscles. Anti-chafe is certainly the main function of this cream, but I have been quite surprised by how nice a little added pain relief is when thrown into the mix. Priced reasonably, I've become somewhat dependent on Blackhouse Botancals CBD Chamois Bud'r for most rides these days.
A Microfiber Towel
MSRP: roughly $15–$40
Luke: A few years ago I ended up with a little Icelantic microfiber towel, I think from the first Blister Summit, and it honestly hasn't seen all that much use, since I usually only find the need for one on extended camping trips, and those have been pretty rare for me over the past few years.
However, this spring I pretended to be young and cool, opting to join some friends at Coachella, and that little towel quickly became my most valuable piece of gear.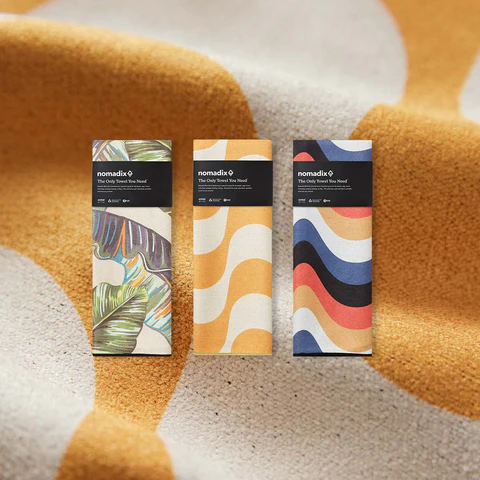 Having not experienced temperatures above 50°F / 10°C for the 6 months before the festival, the 100°F / 37°C temperatures and unrelenting sun felt like they might actually kill me. My savior was that towel, which I'd soak in ice-cold water at any opportunity and drape over my head or kneck. It made a world of difference in terms of my body temp, and let me convince myself that my shirts weren't soaked purely from a gross amount of sweat.
On top of that, simple microfiber towels are awesome for, you know, drying off; they're never going to be as good at sucking up every drop of water as a big, thick, traditional cotton terry cloth, but the microfiber versions are way more packable, dry a lot faster, and you can just wring them out, dry yourself, and repeat as many times as necessary.
Packable synthetic towels definitely aren't new or novel, but I know I'll be getting some more (including full-size ones) to always keep in my car for post-bike-ride relaxation, impromptu river dips, to use as a blanket / ground covering, etc. Icelantic doesn't currently make the towel I have, but it seems like it's quite similar to the towels from Nomadix. I know PackTowl is the OG when it comes to this category, and I think their "Personal" or "Luxe" versions are probably pretty similar to what I have; I've used their "Ultralite" and "Original" towels and have found them to sacrifice a bit too much absorption in the name of weight / packability, at least for what I use them for (i.e., not multi-day backpacking).
A Picnic Table
MSRP: Varies
David: I recently snagged an (admittedly pretty crappy) picnic table that one of my neighbors was giving away, and it has been one of the biggest life upgrades that I've gotten recently. My house has a small yard, but we haven't had a good place to sit in it until now, and with the weather suddenly getting super nice — it's very much summer here now — I've been loving having a place to sit in the sun and work, eat meals, and generally get out of the house without needing to actually go anywhere.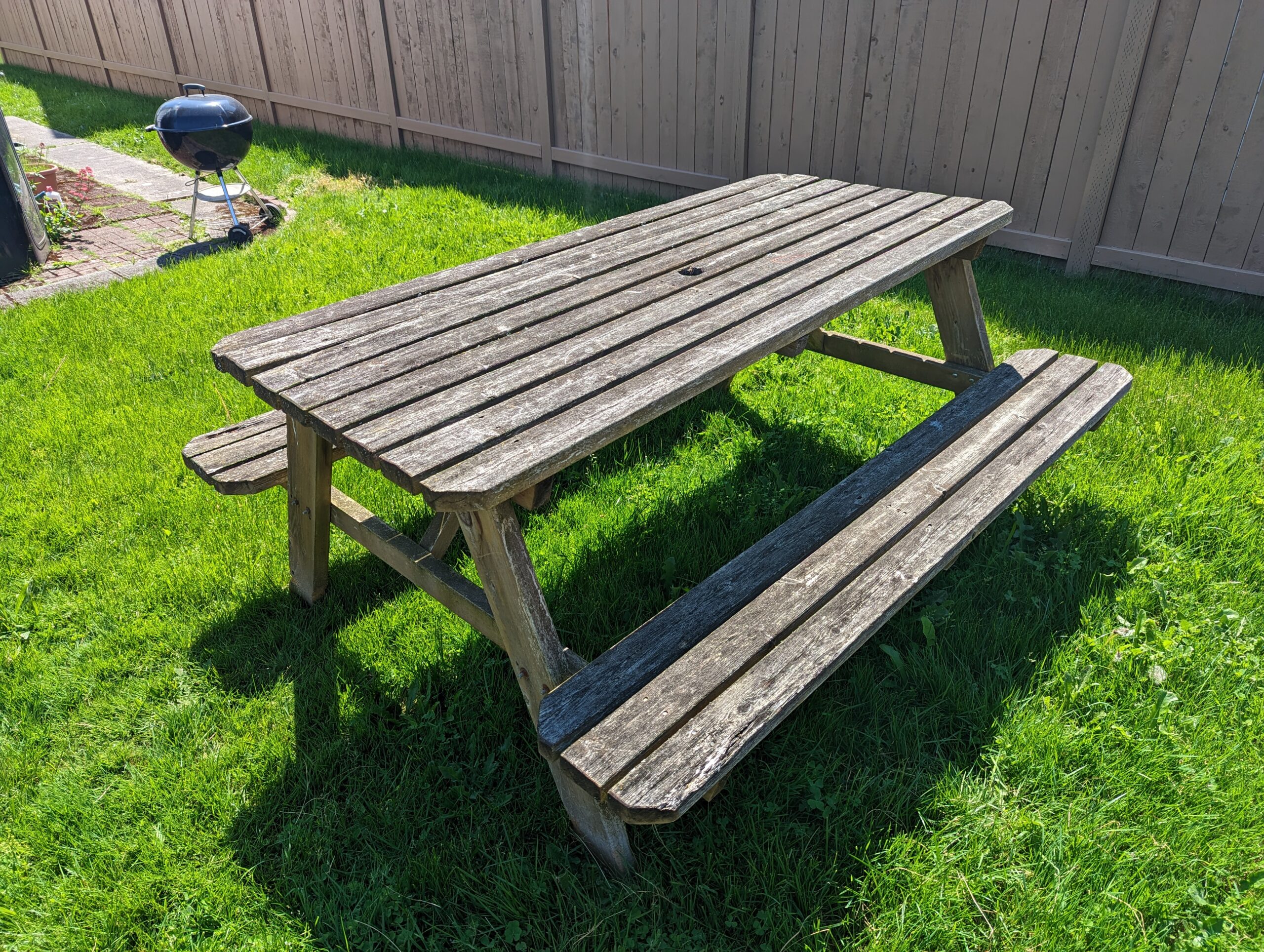 It's not even a nice table — it's pretty small, kind of rickety, and has a bunch of moss growing on it. But I'm still super happy to have it, and I've been spending at least an hour or two working from it most days since we got it a few weeks ago. Just getting more time outside instead of sitting in my office has been fantastic, and having it right there in the yard has made a huge difference in how much I take advantage of doing so, as compared to walking just a few blocks to a coffee shop or park. Am I outing myself as being embarrassingly lazy? Maybe. I'd prefer to think of it as just being too busy, but you can form your own opinions. Am I writing this from the picnic table? You know it. The next step is to get an umbrella for the table (I have one on order) which should make the whole situation even better. I'm stoked.
MSRP: $54.99
Jed Doane: I'm pretty picky when it comes to insoles, and as I have high arches and generally downsize my boots quite a bit, an insole can often make or break my day. I've been using Superfeet's Custom Carbon Winter insoles for the last several seasons, which use custom vacuum molding and are proportionally expensive. After my beloved custom insoles began disintegrating this year, I opted for the new Winter Comfort insoles, which are trim-to-fit and pretty affordable at $55.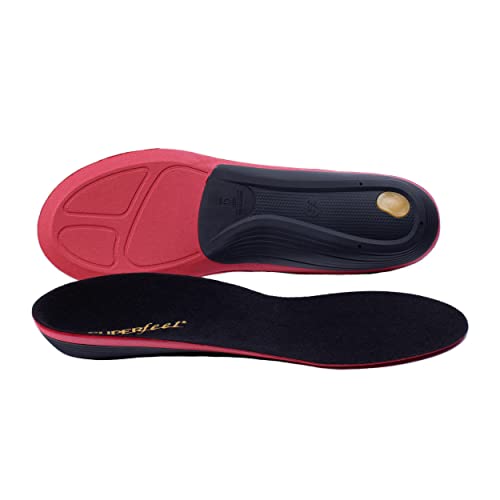 After a season of use in both touring and inbounds boots, I've been impressed with their comfort and performance compared to options at higher price points. They're advertised as a medium-high arch height, which seems accurate, and the cushioning and heel support is solid. The stabilizer is carbon-reinforced and has held its shape well throughout the winter (and through countless boot exchanges). They've also exhibited solid anti-stink properties through a season of use. The Winter Comfort insoles are also noticeably warmer than stock insoles (and other trim-to-fit options I've used), which was helpful in lighter, more minimalist boot designs. They come in both a standard and thin design, and though I downsize ~1 shoe size in my boots, the standard option worked well for me. Every foot is different, but the Winter Comfort Insoles fit mine well and offer solid performance at a good price.