Review Navigation:
Intro //
All-Round Sunglasses //
Casual Sunglasses //
Performance Sunglasses
Sunglasses. You use them. And if you like doing stuff outside, you use them all the time. But there are a zillion options out there, so we've gathered together a few of our favorites for everything from a casual day in the city to serious ski touring missions.
We've grouped them into three categories:
All-Rounders (i.e., styles that don't look weird being worn around town, but also work for biking, running, hiking, etc.).
Casual
Performance
For each pair, here's what we've listed:
The frame and lenses we tested
The brand's stated dimensions (lens width, bridge width, and arm length)
Our measured weight
MSRP for the different options available
Then we cover the details of each pair, and describe which ones might work best for you, given what you're looking for. So let's get started.
Update 9.1.19: We've just added several new styles to the roundup, including women's and unisex options, which you can check out below.
ALL-ROUNDERS
Smith Shoutout
Frame: Matte Black
Lens: ChromaPop Polarized Black
Stated Measurements: 57-18-140 mm
Measured Weight: 26 grams
MSRP: $169

Luke Koppa: This large, versatile frame from Smith has become my go-to for pretty much any activity.
First, I love the looks. I have a big head and I usually prefer square-shaped frames, and while the Shoutout has a slightly rounded silhouette, I think it still looks really good on my rounder, big-a** face. If you know you look best with smaller frames, this isn't for you, but those seeking a larger frame with a shape that seems to work well with a variety of faces should definitely check out the Shoutout.
And then there's how well the Shoutout does when you want to get active. First, it's pretty light at 26 grams. Second, it features grippy pads at the temple which have done a surprisingly good job of keeping the sunglasses securely on my nose while biking. And the larger size of the Shoutout means that it does a pretty good job of blocking wind, though I'd opt for sunglasses with more coverage if I was looking for a bike- or ski-specific pair. But for casual trail rides, mellow runs, hikes, fishing, and slower skiing, the Shoutout has been perfect.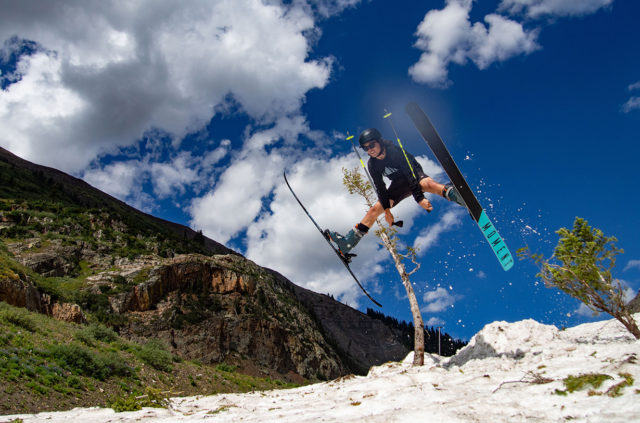 The ChromaPop Polarized Black lens has become one of my favorites for very sunny days. Unlike some black lenses, Smith's ChromaPop Black lens actually creates a lot of contrast, and the polarized version works very well on the water, too.
Lastly, the Shoutout uses Smith's "Evolve" frame material, which is made of at least 55% castor oil (a plant-based oil).
If you want a larger, and very versatile pair of sunglasses, I highly recommend the Shoutout.
Dragon Baile H20
Frame: Matte Black
Lens: Polarized Grey
Stated Measurements: 54-19-145 mm
Measured Weight: 19 grams
MSRP: $189

Luke: I tested Dragon's Baile frame in their "H20" construction, which, as you might've guessed, floats. In addition to not sinking to the bottom of the lake on your next boat outing, the H20 construction is extremely light.
The Baile frame is pretty square-shaped and fairly large — it's a bit smaller than the Smith Shoutout and Lowdown 2, and very similar in size compared to the Spy Helm 2 and Haight 2. It works very well with my big, round face, and the Baile H20 is so light that it's one of the very few sunglasses I'll forget I'm wearing.
The Baile H20 doesn't have any sort of grippy elements to keep it from bouncing around, but because it's so light, I've found that I can still use it while running and biking. The polarized grey lens I used is pretty neutral and great for bluebird days, though it doesn't provide quite as much contrast as the Smith ChromaPop Polarized Black lens.
So, there's a lot to like about the Baile H20, especially if you spend a lot of time on the water. But it seems as though that ultralight, floating H20 construction does come at the cost of durability. I ended up breaking my pair after setting a heavy backpack on them while they were sitting on my bed (the arm broke at the joint of the sunglasses). While I can't say for sure that the H20 construction is the cause here, I think it's worth noting that I haven't broken any of the other sunglasses here (even after having a few pairs for over a year).
So if you like the sound of the Baile and don't need your sunglasses to float or be crazy light, I'd check out the non-H20 version. The H20 version is definitely worth a look for people who are on the water a lot, I'd just recommend being extra careful with them.
Sunski Topeka
Frame: Tortoise
Lens: Forest (polarized)
Stated Measurements: 51-11-140 mm
Measured Weight: 21.5 grams
MSRP: $68 (currently on sale for $54)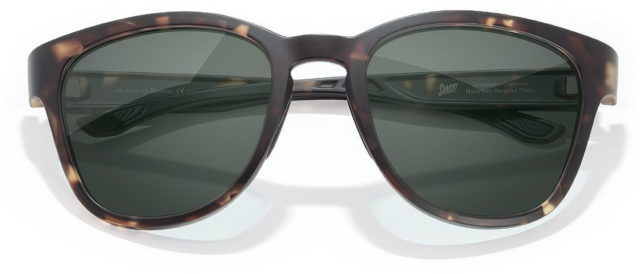 Luke: Like many of Sunski's other sunglasses, the new Topeka frame is very light, comes standard with polarized lenses, is made of recycled plastic, and does all of that at a pretty moderate price.
The Topeka is a medium-sized frame with lots of circular / round elements, so it'll work best for people with more square-shaped faces. It also wraps around a bit more than the Spy Helm 2, Spy Haight 2, and Smith Lowdown 2, which helps a bit when it comes to keeping wind out of your eyes.
Along with its low weight and subtle wrapping design, the Topeka features grippy temple pads that help it stay very secure on my face while running, biking, etc. I wouldn't wear it for very fast-paced biking and skiing days, but it's totally capable of handling a wide variety of activities.
If you have a more angular / square-shaped face, are looking for one pair of sunglasses for everything, and don't want to drop a ton of dough, check out the Topeka.
Smith Outback
Frame: Matte Moss
Lens: Chromapop Polarized Black (VLT: 10%)
Stated Measurements: 59-17-130 mm
Measured Weight: 30.0 grams
MSRP: $169

Jonathan Ellsworth: While I have already expressed my love of the Smith Guide's Choice (see below), for those of you looking for another nice all-around option, the Outback is another excellent choice. I think the most notable differences between the Outback and the Guide's Choice are (1) the longer temple lengths of the Outback, and the slightly wider (by 3 mm) frame of the Guide's Choice. So while the Guide's Choice fit my face slightly better, I can happily wear either of these for the same activities, and I do consider both to be an excellent choice for those with "medium" sized faces who want to use these for serious trail running, mountain biking, and / or backcountry skiing — while also having a casual enough look to make you not look like some hardcore ski-mo-bro when going out to eat and running errands.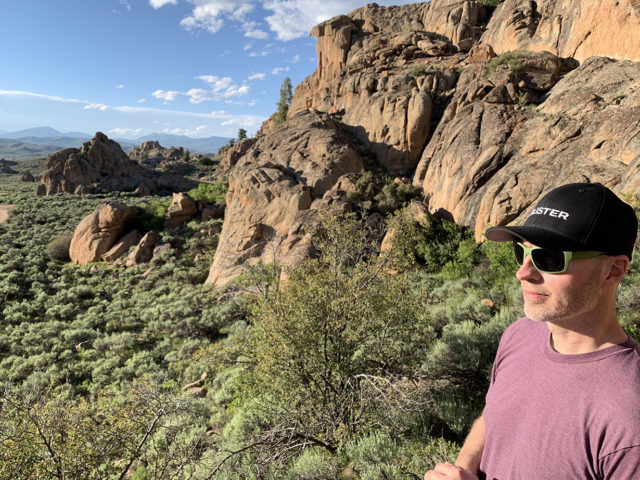 Finally, pay attention to the VLT ratings on these two particular lenses. I personally prefer the brighter lens of the Guide's Choice (Visible Light Transmission rating = 16%) for everyday, all-conditions use, but if you have more sensitive eyes, or you tend to recreate in fully nuclear conditions, the dark Chromapop Polarized Black lens (VLT = 10%) might serve you better. Of course, you can always get the Outback with a brighter or darker lens … just check the numerous available options from Smith.
Smith Lowdown 2
Frame: Squall
Lens: ChromaPop Sun Black
Stated Dimensions: 55-16-145 mm
Measured Lens Height: 43
Measured Weight: 27 g
MSRP: $139 ($169 for polarized versions)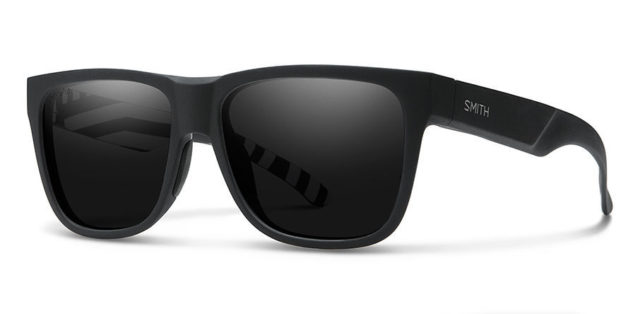 Luke: Smith recently made an update to one of their long-standing frames, the Lowdown, and the updates make it a solid option for both active and casual use. They tweaked the overall silhouette slightly, and added grippy Megol nose pads. Smith also says they made the facefront a bit flatter, and I'd say that's noticeable. On my large head, the inside of the lenses on the Lowdown 2 do end up rubbing against my eyebrows / forehead. I'm sure other people may have no issue with the flatter facefront, just don't expect the Lowdown 2 to feel like the Electric Swingarm S or Ray Ban Wayfarer, which both feature much more of an angled facefront.
In terms of optics, the ChromaPop Sun Black lenses that I tested were very good when it came to clarity and contrast. Most black lenses I've used make things look pretty dull, but the ChromaPop Sun Black lenses seemed to boost contrast while still providing plenty of relief from even the brightest light.
The Lowdown 2 is one of my favorite glasses here for active use — those Megol nose pads do a great job of keeping these on my face, even when skiing or running. The Lowdown 2 also feels quite light, and I like the reaffirming "snap" of the auto-locking hinges. If you're looking for a wayfarer-style pair of sunglasses that can keep up during plenty of activities, the Lowdown 2 is a great option.
Smith Guide's Choice
Frame: Matte Black
Lens: ChromaPop PLUS Polarized Gray Green
Stated Dimensions: 62-16-120 mm
Measured Lens Height: 41 mm
Measured Weight: 30 g
MSRP: $179 (options with other lenses range from $179-$249)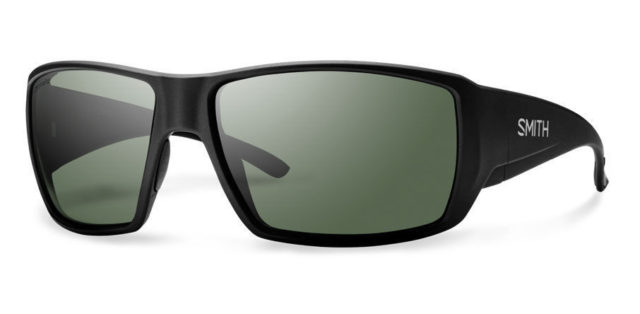 Jonathan: One of the worst things about breaking my neck two summers ago while backcountry skiing was that my favorite pairs of sunglasses, the Smith Forum, got destroyed in my backpack as I was tomahawking down a rock band. A broken neck can be put back together with some metal plates and screws, but trying to find a pair of sunglasses that work for you, well that can be a real drag.
(Which is why I continued to just use the broken Forums for a while, despite the fact that the lenses kept falling out of the broken frames. And bending down to put them back in when you have a broken neck kinda sucks.)
Anyway…
After a bunch of digging around and research, I've actually been pleasantly surprised by the Forum's replacements that I've tried, including the Guide's Choice by Smith. This is my first experience with a Smith "ChromaPop PLUS" lens, and I like the Polarized Gray Green lens quite a bit — I've found these lenses to be versatile enough to wear on nuclear-bright ski tours, overcast bike rides, or even just-after-sunset runs (where, admittedly, I wasn't worried about having to quickly dodge trees or rocks at high speeds). If you need a more dedicated lens for the brightest days on snow or on the water, then you might want to opt for the ChromaProp Sun Black lenses that Luke discusses above — they have a VLT rating of 10%, while the polarized Gray Green lens I'm using here have a VLT rating of 16%. But personally, I like the versatility of these lenses, and they have been my go-to sunglasses for over two years now — the same pair.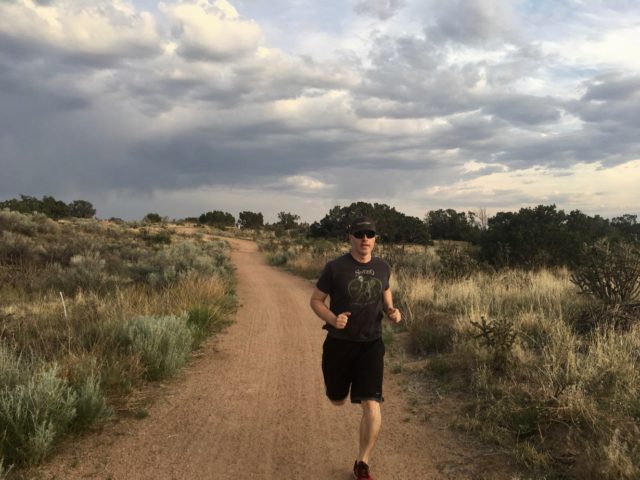 And in terms of tint, I'd call these polarized Gray Green lenses quite neutral, which I like. (I was a bit worried that ChromaPop lenses would make me view the world as if I was tripping acid. These don't. I mean, that could be cool, but it's not really what I'm looking for when skiing, biking, or running.)
Finally, while I hate to speak ill of my old Smith Forum sunglasses, I have to say that these Guide's Choice glasses move around less when running, biking, skiing, etc. They're spring-hinged arms keep the glasses snug on my face, without ever feeling too tight. I love these.
Electric Swingarm Sport
Frame: Matte Tort
Lens: OHM Polar Bronze
Measured Dimensions: 52-18-139 mm
Measured Lens Height: 42 mm
Measured Weight: 27 g
MSRP: $150 ($100 for non-polarized, $200 for OHM+ polarized)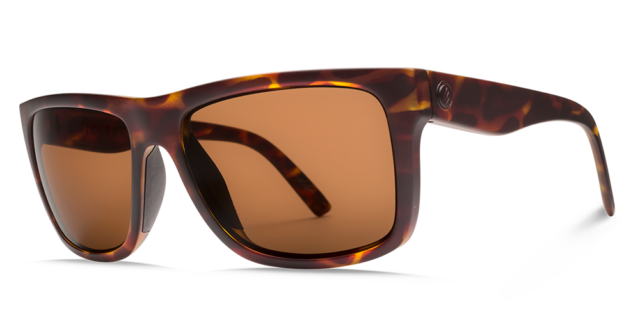 Luke: The Swingarm Sport is my top choice here for running and skiing. It features a grippy material on the nose that extends farther than that on the Lowdown 2, and I think this helps the Swingarm Sport feel a bit more stable while moving around.
The Swingarm Sport has double-locking hinges that feel very solid, and the frame just feels nice and durable overall. The OHM Polar Bronze lens I tested is on par with any other polarized brown lens I've used. And like those other brown lenses, it makes greens really pop while still providing enough shade for any amount of sun I've encountered.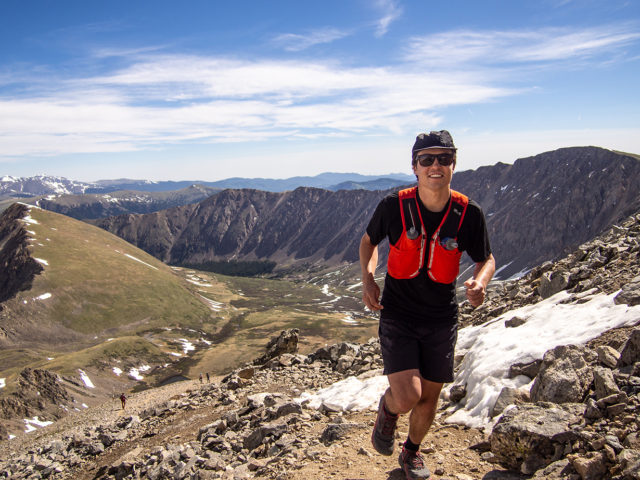 When it comes to overall aesthetics, the Swingarm Sport has a fairly rounded facefront, it's angled forward significantly more than the Lowdown 2, and it has a pretty classic, rectangular silhouette that's a bit smaller than the SunGod Renegades and Smith Lowdown 2. For both active and casual use, the Swingarm Sport is my go-to.
Spy Helm 2
Frame: Matte Black
Lens: Happy Gray Green Polar
Stated Dimensions: 57-19-145 mm
Measured Lens Height: 40 mm
Measured Weight: 30 g
MSRP: $150 ($100 for non-polarized)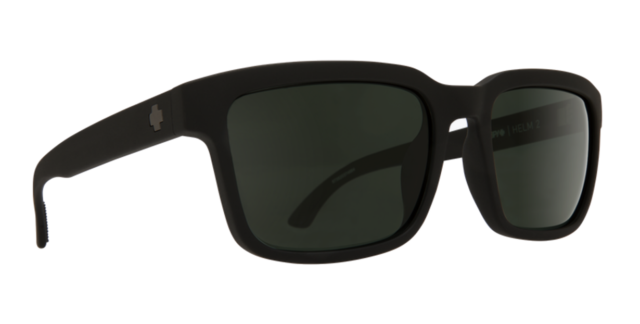 Luke: Spy recently released the second edition of their Helm frame, and the new Helm 2 sticks out from most of the other options here due to its unique blocky / rectangular look. The Helm 2 doesn't have the distinctive flat top of the Lowdown 2 or Renegade, and I really like how the Helm 2 fits my big, square-shaped head.
When it comes to tossing these on while out for a run, hike, or ski, the Helm 2 has some pros and cons. On one hand, it does have silicone grip pads on the very end of the arms which do help keep the arms in place above my ears. However, it lacks any nose pads, and I've found that the arm pads simply aren't strong enough to keep the Helm 2 up on my nose while running or hiking (though this could differ based on your head shape). The Helm 2 is also fairly heavy compared to the other options here, so that probably has something to do with its tendency to slide down on my face.
But overall, the Helm 2 is a well-built frame that I've started to grab more and more for casual use or mellower activities like fishing or beer-drinking (though I guess how mellow that last one is depends on how much beer you drink…).
Lastly, Spy's Happy Gray Green Polar lens that I used seemed pretty similar to the Smith ChromaPop Sun Black in terms of providing more contrast than most other gray / green lenses I've used while not really distorting any colors.
SunGod Renegades
Frame: Matte Black
Lens: Polarised 4KO Smoke
Stated Measurements: 57-18-138 mm
Measured Lens Height: 43 mm
Measured Weight: 26 g
MSRP: $100 ($65 for non-polarized)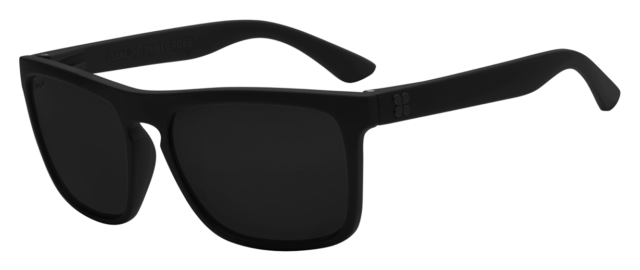 Luke: This is my top suggestion for people that are looking for a rectangular frame that they don't have to baby / be super gentle with. The Renegades feel super light on my face, and the frame is very flexible so I don't have to worry about shoving them in my pocket or pack. They don't have any grippy material on the frame, so the Renegades do tend to slip down my face while out hiking, but not any more than the Helm 2.
And in addition to everything mentioned above, all of SunGod's sunglasses are customizable. For the Renegades, you can pick the frame color, lens tint, and the color of the little SunGod icons on the side.
The only small downside I've noticed with the Renegades is that the Polarised 4KO Smoke lens I used doesn't provide quite as much contrast as the Spy Happy Gray Green Polar or Smith ChromaPop Sun Black lenses, but the difference isn't drastic. Plus the SunGod glasses come in at a lower price than many of the other options here, making them a great value.
POC Know
Frame: Uranium Black
Lens: Grey polarized 11.8
Stated Measurements: 53-19-135 mm
Measured Lens Height: 47 mm
Measured Weight: 26 g
MSRP: $220 ($150 non-polarized)
Kristin Sinnott: If you're looking for an all-around pair of sunglasses, the POC Know should be on your radar. The rounded frames have just enough coverage to eliminate sunlight and airflow from seeping into the sides, while the small rubber grips on the keyhole bridge and ends of the arms have kept the sunglasses in place while running, biking, or just sitting on the deck watching the sunset. As someone with a very small nose bridge and medium-sized head, the Know provides an excellent fit.
And unlike some sunglasses with rubber grips, the Know doesn't pull on my hair when putting them on or taking them off. With a matte finish and lightweight flexible frame, these sunglasses are easy to grab and simply throw in a bag without fear of getting scratched or broken.
Frame: Soft Matte Black / Torte Fade
Lens: Happy Gray Green
Stated Measurements: 56-19-145 mm
Measured Lens Height: 43 mm
Measured Weight: 31.5 g
MSRP: $95 ($145 for polarized versions)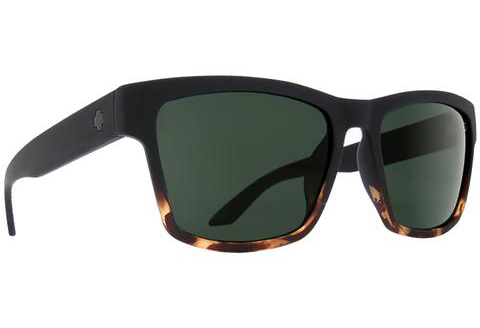 Luke: The Haight 2 is a pretty big, bold wayfarer-style shape that fits my rather large head very well. It's fairly similar to the Smith Lowdown 2 in terms of coverage, but the Haight 2 is a bit more angular overall, has a more rounded facefront, and isn't as flat across the top.
We reviewed the Haight 2 in the "Soft Matte Black / Torte Fade" frame, and apart from featuring a pretty sweet faded black / tortoise colorway, the "soft matte" material is a bit grippier than many of the other frames in this roundup. The Haight 2 doesn't feature any extra-grippy nose pads, but it stays put better than most of the non-rubberized options here, despite the Haight 2 being fairly heavy.
Like the other Spy frames we tested, the Haight 2 feels very well built while coming in at a reasonable price, especially considering that all versions of the Haight 2 feature Spy's "Happy Lens," which adds a bit of contrast compared to cheaper options.
I think the Haight 2 is a great option for people with larger heads who want a modestly-priced pair of sunglasses that offers very good optics and that can handle mild activity.
Sungod Sierras
Frame: Matte black
Lens: Polarized 4KO Rose
Stated Measurements: 53-19-139 mm
Measured Lens Height: 44 mm
Measured Weight: 23.2 g
MSRP: $100 ($65 for non-polarized)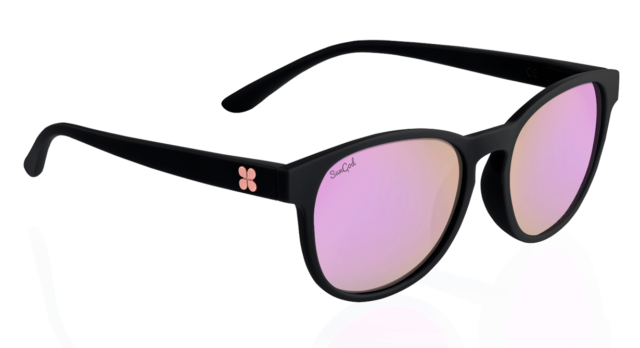 Sam Shaheen: The Sierras are a new frame from SunGod that, apart from the styling, remind us a lot of two other models from SunGod, the Classics2 and Renegades. The Sierras are lightweight, flexible, and seem to fall right in the middle of the technical / casual spectrum.
The Sierras have a trendy round shape and slim temple pieces, with an understated frame that is as flashy or subdued as the lens and frame color you choose — and there are a lot of options to choose from. The pair we've reviewed has a matte black frame and polarized rose lenses. The polarized 4KO rose lenses have a 13% VLT, and have been pretty versatile in terms of the amount of light they let through. Plus, the rose lens tint gives life a bit of a 'living in a music video' feel.
I would recommend the Sierras to people that have a medium to medium/large face and more angular features who need an inexpensive, durable frame for all-around use.
Dragon Hype
Frame: Matte Black
Lens: Smoke
Stated Measurements: 51-18-145 mm
Weight: ~29 grams
MSRP: $139

Sam: All black everything — that's the Hype (or at least the version we tested). This sleek frame has fairly good hold on my face as the arms are pretty narrow. The frame itself is medium sized and round. I've found the optics to be quite good and offer good contrast for bright days. The black lens blocks a lot of sun and is best for full sunshine days. The frame has a casual look but, due to its good security on the face, it feels pretty comfortable both at happy hour and on mild to moderate outdoor adventures, though I'm not sure that I'd take them out on a rough trail ride.
POC Want Polarized
Frame: Uranium Black Matte
Lens: Grey Polarized 12
Stated Measurements: 56-16-132 mm
Weight: 31 grams
MSRP: $220 ($130-$150 for non-polarized)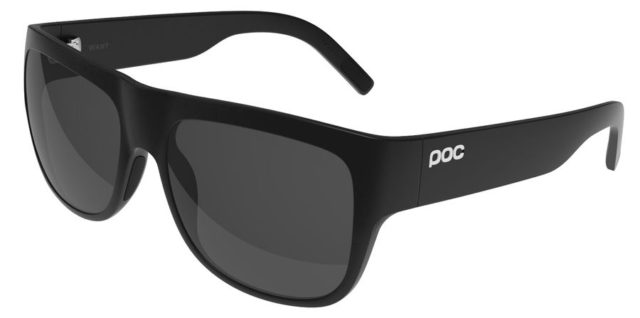 Kristin: Part of the POC lifestyle collection, the Want can be worn for a variety of activities while never looking out of place. The matte-black frames give them a somewhat understated look, but they work well outside the city and over the past few months they've become my go-to sunglasses. Having spent the last year in the POC Know sunglasses, which feature the same materials, I can tell you that the Want's Grilamid frame is durable and that the nylon lenses are scratch resistant and easy to keep clean. The hydrophilic rubber on the nosepad and arms keep the sunglasses in place, even on a sweaty day. And unlike other rubber grips, they don't pull on your hair much when taking them off.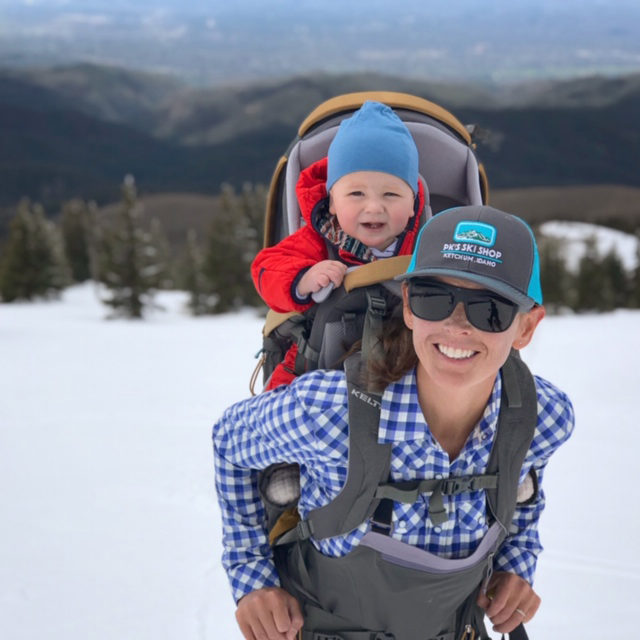 The Want fits small to large heads alike but the square-shaped frame makes it a little difficult to wear with a ball cap. I'm not saying it stopped me from wearing them with a cap, I just had to wear my hat a little higher or I had to straighten the bill. As mentioned above, the Want is part of the POC lifestyle collection so it's no surprise that there is some light exposure on the sides (as opposed to sportier, wrap-style frames). Even with the exposure, the Want worked well for skiing and biking as my eyes stayed tear free. I also spent quite a bit of time wearing these running and for other outdoor workouts without issue.
KAVU Kaviator
Frame: Maliblue
Lens: Brown Polarized
Stated Measurements: 63-18-137 mm
Weight: 23 grams
MSRP: $70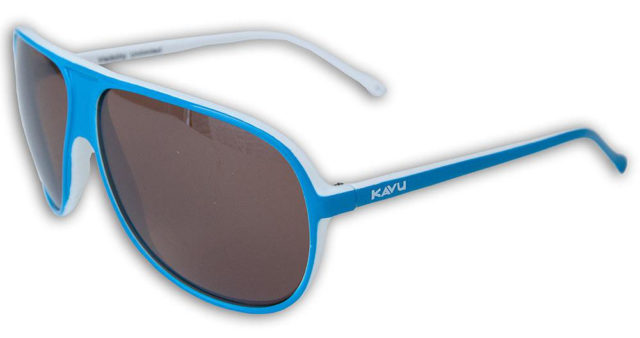 Kristin: As with all the KAVU products I've tested, the Kaviators have great color options, a nice price point, and are just straight up fun to wear. With a goal of blending "old school pilot functionality with modern styling," Kavu created glasses with great coverage and a colorful look.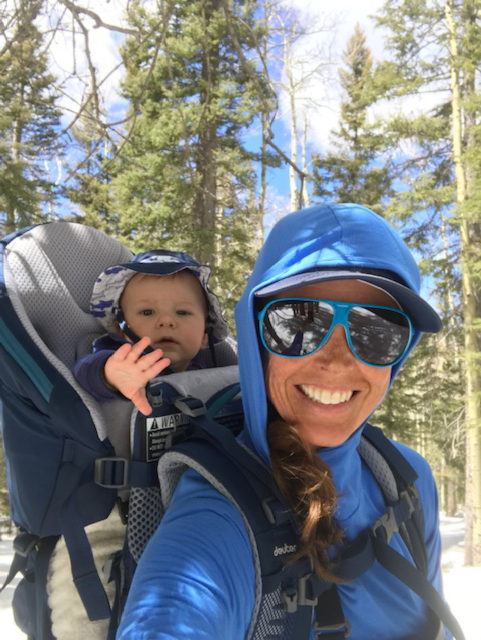 The frame is just a little too large for my medium-sized head but I was still able to wear them without having to adjust them too often. But due to the slightly larger fit, I tended to wear the Kaviators more as lifestyle sunglasses then as sporty sunglasses with one exception — ski touring. I wore them on a number of tours and found the lightweight, full-coverage frame to protect my eyes from the strong rays and to keep my eyes dry on the descent.
ROKA Monaco
Frame: Gloss Black
Lens: Super Black Polarized
Stated Measurements: 61-14-124 mm
Weight: 24 grams
MSRP: $170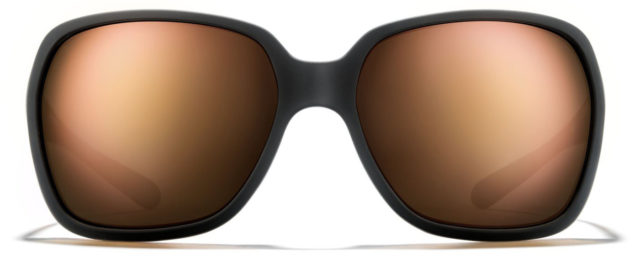 Kristin: ROKA is one of the newer brands featured in this roundup, having been founded in Austin, Texas in 2011. But this American brand has made fairly quick work of optimizing design and function and creating some great sunglasses. The Monaco is a wraparound-style frame that is as at home in the city as it is on any adventure in the mountains. The dark carbon Polarized lenses have a VLT rating of 15% which makes them great for sunny days and slightly overcast days, too.
I tend to avoid sport-specific sunglasses and am always on the lookout for 1-sunglasses-quiver style frames. The Monaco is perfect for this. I wore them for hiking, jogging, bike rides, and sweaty workouts in the park. The wraparound lenses kept my eyes from watering but the lack of airflow made for a sweaty face. I found they had a tendency to fog up when I stopped moving but thanks to the ribbed rubber grips, I could easily perch the glasses down my nose without having to stop my activity. This only needed to be done for a few seconds and once they defogged I was able to push them back up and keep going. One note — the Monaco's great grip did create some hair pulling.
ROKA Oslo
Frame: Clear
Lens: Dark Carbon
Stated Measurements: 50-19-137 mm
Weight: 19 grams
MSRP: $150

Kristin: At 19 grams, the ROKA Oslo sunglasses are extremely lightweight, so lightweight in fact that the first time I wore them I forgot I had them on. What initially grabbed my attention about these sunglasses was the clear-frame option and the almost retro-style design with the roundish lenses and keyhole bridge. They look as good on as I had hoped and I often reach for these when style is the top priority.
Like the Monaco, the Oslo has the same ribbed rubber on the arms and the nosepad that keeps the sunglasses in place no matter how hard I bounce or shake my head. The downside to the great grip is that I tend to have 1-2 strands of hair pulled out of my ponytail each time I remove the sunglasses. If you remove the sunglasses by stretching them at the temples, the hair pulling is no longer an issue. Unfortunately, when I am in a hurry I tended to forget about this technique. While frustrating on occasion, it never stopped me from wearing them. The Oslo comes with 3 nosepad options as well as a nosepad-removal tool and instructions on how to find your perfect fit (eyeball in the center of the frame). The glasses also come with a small, magnetic-closure case that easy to stash in one's pocket or purse.
CASUAL
Ray-Ban Meteor Striped Havana
Frame: Striped Grey Gradient Brown
Lens: Grey Blue Washed
Stated Measurements: 50-20-150 mm
Measured Weight: 42.5 grams
MSRP: $198

Luke: To me, the Meteor seems a bit like a mix between Ray-Ban's Wayfarer and Clubmaster. The Meteor is smaller than the original Wayfarer, has circular lenses like the Clubmaster, but has Wayfarer-esque style with its squared-off edges and flatter top line.
The Meteor is on the narrower and smaller end of the spectrum, so people like me with really big heads should probably look to other options. But I think the Meteor will work well for people with smaller to medium-sized faces, and I think it matches well with both rounder and squarer head shapes.
The Grey Blue Washed lens I used is pretty neutral in terms of colors, and has worked fine for any sort of light conditions. It's not a lens that creates a ton of contrast, but looking through it makes things look natural and just "good."
The quality on the Meteor is excellent (like all Ray-Ban glasses I've used), and that also comes at a pretty high price. But the quality seems in line with that price, and the flashy striped colorways look really, really cool in person, at least in my opinion.
Maui Jim Compass
Frame: Gunmetal
Lens: Maui Rose
Stated Measurements: 59.5-16-140 mm
Measured Weight: 35.5 g
MSRP: $349

Jonathan: For casual use, I think these aviators are pimp as hell. They aren't cheap, but nothing about them looks or feels cheap. You can judge for yourself what you think of the styling, but of all of the aviator-style glasses I've ever seen or used, these are at the top of my personal list.
The optics are incredible. Super crisp and sharp. But these are not a neutral color — they definitely have a rose tint to them, so those who prefer a dead-neutral lens may find these to be too much. (I normally prefer a very neutral lens, but I still really like these, again, for their sharpness and clarity.)
That said, when someone looks at you in direct sunlight when you're wearing these, the lenses reflect back a mirrored silver finish.
I also find the "Maui Rose" lens to be suitable for all light conditions, but these lenses are lighter than the Smith Serpico 2.0's ChromaPop Polarized Gray Green lenses, so those with sensitive eyes might find the Maui Rose lenses to be too bright.
Finally, while these would be a great option for watching sporting events, I do not recommend these for running, biking, etc. They are a great option for formal events (weddings, business meetings, etc), and you certainly can do extremely informal things in them, too. So if you already have a pair of sunglasses for sports use, then get these as your nice, everything-else glasses.
Smith Serpico 2.0
Frame: Gunmetal
Lens: ChromaPop Polarized Gray Green
Stated Measurements: 65-13-120
Measured Weight: 30.5 g
MSRP: $179

Jonathan: The Serpico 2.0 is another very nice aviator-style option. The most notable difference between these and the Maui Jim Compass are that, by comparison, the Serpico 2.0 has a much more "wrap around" design than the Compass — by comparison, the Compass feels straight. And given that, the Serpico 2.0 feels more secure, and a lot less wind gets in behind the lenses than on the Compass — a good thing if you find yourself wearing these glasses while riding a bike, or you tend to get out into windy places.
That said, I don't view the Serpico 2.0 as a true "all-around / everything" glass. But if you are committed to getting an aviator-style glass for bike rides, easy runs, volleyball games, etc, these are probably one of the better options out there.
Smith Serpico Slim 2.0
Frame: Gunmetal
Lens: ChromaPop Polarized Gray Green
Stated Measurements: 60-13-120 mm
Measured Weight: 28 g
MSRP: $179

Nicole Riehl: I think that the Serpico Slim 2.0 is a great casual choice. Smith categorizes this "Slim" version of the Serpico 2.0 as having a "small-medium fit with medium coverage," while they call the standard Serpico 2.0 "medium-fit / large coverage."
To try to provide some perspective here, I have a pretty narrow, slim face, and I can, actually, wear either the Slim or the standard Serpico 2.0. The Serpico Slim 2.0 definitely does feel slimmer / tighter than the Serpico 2.0. And after about 3 hours of wearing the Slim 2.0 they do start to bother my ears a bit, and I have to keep pushing them away from my face, because the lenses are touching my eyelashes and forehead.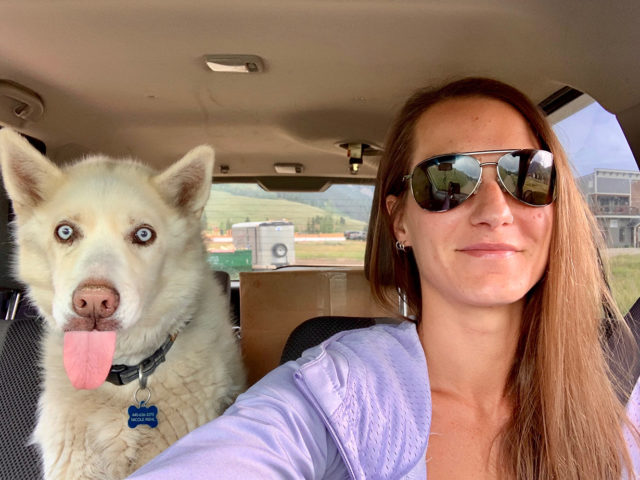 All that is to say, for women out there with very petite faces, the "Slim" might be a very good choice. But those of you with medium faces shouldn't hesitate from going with the regular Serpico 2.0.
Re: adjustability, Smith talks about the "tailor fit adjustable nose pads" on the Serpico 2.0 and Serpico Slim 2.0, but we haven't found these nosepads to be adjustable enough to make a huge difference, so don't expect adjustability miracles here. One of the nose pieces did get stuck in my hair when wearing the sunglasses on top of my head, and ended up falling out … and it wasn't very easy to reinsert. (Pro tip: the use of tweezers and a credit card got the job done.)
As for the optics, the ChromaPop lenses are incredible with the vivid brightness and excellent contrast. As Jonathan noted above, the frames do wrap quite nicely around the face, and provide good peripheral coverage (especially compared to the Maui Jim Compass), and very good eye protection from wind, debris, and bugs.
Sunski Andiamo
Frame: Clear
Lens: Forest (polarized)
Stated Measurements: 43-21-133 mm
Weight: 22 grams
MSRP: $89 (currently on sale for $71)

Luke: I'm continually impressed by how nice Sunski's sunglasses are, given that they're less expensive than a lot of the options I've used. On top of their general quality, all of their sunglasses are made of post-consumer recycled plastic.
The Andiamo is one of their higher-end frames, and it feels pretty similar to the Ray-Ban Meteor in terms of overall construction and quality. But at $89, the Andiamo is much cheaper, while still coming with a nice hard case and cleaning cloth.
All of the Sunski frames we've used are quite light, and the Andiamo continues that trend, coming it at 22 grams. Its square-shaped lenses and rounded frame seem like they could work for a wide variety of face shapes, and I'd put it right around the middle of the spectrum in terms of coverage / size.
Sunski's polarized Forest lens seems very versatile, and I haven't gotten it into any light conditions where it looked weird or "off."
All in all, this is a really high-quality frame that not only comes in at a reasonable price, but also uses more sustainable materials than more traditional options.
Spy Pismo
Frame: Matte Black
Lens: Happy Gray Green Polar
Stated Measurements: 50-20-145 mm
Measured Lens Height: 41 mm
Measured Weight: 25.6 g
MSRP: $120-170 (non-polarized currently available for $90)

Sam: The Spy Pismo is a beautifully constructed pair of shades. The combination of flat black plastic and gloss black metal details compliment the round shape and subtle details. With a keyhole bridge and a weight that's a bit heavier than others on the list, the Pismo is one of the most casual frames on this list. But it is also one of the most stylish — these sunglasses look good and are a bit more at home at a BBQ than deep in the backcountry.
The Happy Gray Green Polarized lenses offer some of the best contrast of the polarized lenses we tested, but these lenses perform best in full sunshine. When it gets cloudy, the lens blocks a bit too much light.
Sunski Chalet
Frame: Gray (recycled plastic)
Lens: Sky (polarized)
Stated Measurements: 49-11-139 mm
Measured Dimensions: 49-21-138 mm
Measured Lens Height: 41 mm
Measured Weight: 20.8 g
MSRP: $68 (currently available for $54)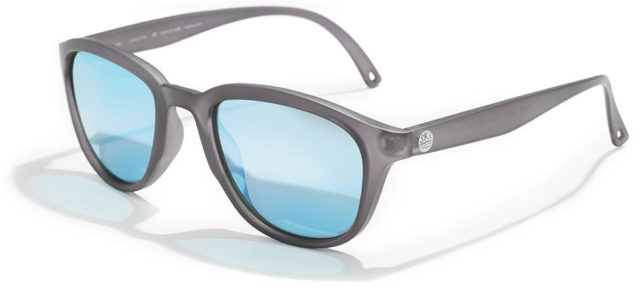 Sam: If the Sunski Chalet had a human personality, it would be party animal. Every time I put these sunglasses on, I want to crack a beer and jump in a lake (usually at the same time). The subtle 70's styling will bring out your inner hot dogger turned beach bum — short shorts and majestic mustaches. This frame is just plain fun (and it comes in at a great price).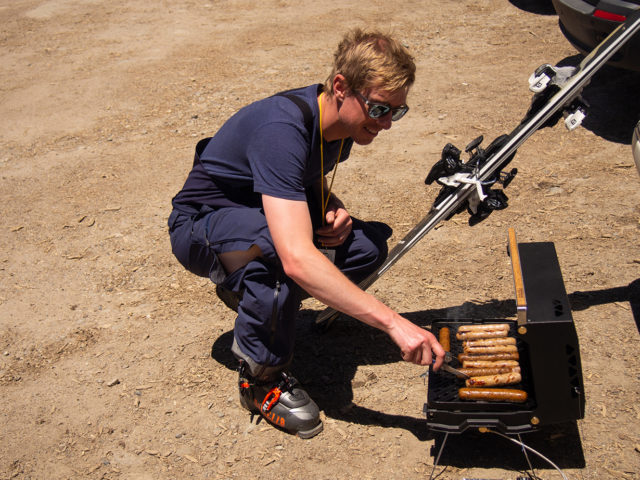 The Sky lens' optics are comparable to the best in this roundup, but the Sky lens is not very dark, so it works well when it's a bit cloudy or during sunset at a rooftop bar. The Chalet is definitely the smallest frame in this roundup, so if you have a medium or large face, look elsewhere. But if you have a smaller face and like to party, then check out the Chalet.
Ray-Ban Round Metal
Frame: Gunmetal
Lens: Green Classic G-15
Stated Measurements: 50-21-145 mm
Measured Lens Height: 45 mm
Measured Weight: 29.0 g
MSRP: $153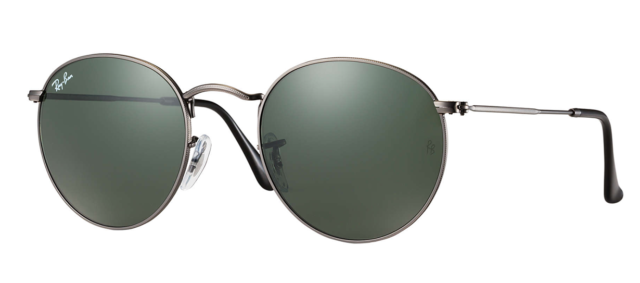 Sam: The Round Metal is clearly one of the most casual frame here, but that doesn't mean it can't hang on the trail. If you want a frame that can feel at home trackside at The Preakness and still handle the occasional mellow hike, check out the Round Metal.
Though it is very heavy, the Round Metal stays surprisingly steady on my face. Just remember to store it in the case it comes in when it's not on your face — it isn't as durable as the plastic frames on this list. The Green Classic G-15 lenses are versatile and classic, though not polarized.
Persol PO3204S
Frame: Terra di Siena
Lens: Light blue
Stated Measurements: 51-21-145 mm (Large: 54-21-145)
Measured Lens Height: 43 mm
Measured Weight: 34.1 g
MSRP: $310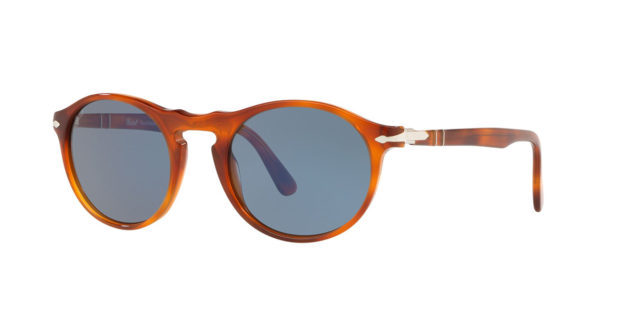 Sam: The Persol PO3240S certainly falls on the casual side of the sunglasses spectrum. It's round shape and keyhole bridge feature classic Persol styling and design touches to make a pair of shades that can really only be described one way — classy.
These shades aren't the lightest — the lenses are crystal glass, which provide excellent clarity, but are heavy. They also don't have the most secure fit that you can find, so they are definitely for casual use only. But honestly, would you really want to take a $310 pair of sunglasses on a hike to begin with?
Ray-Ban RB3602M (Scuderia Ferrari Collection)
Frame: Grey; Gunmetal
Lens: Grey gradient
Stated Measurements: 51-21-140 mm
Measured Lens Height: 46 mm
Measured Weight: 35.5 g
MSRP: $268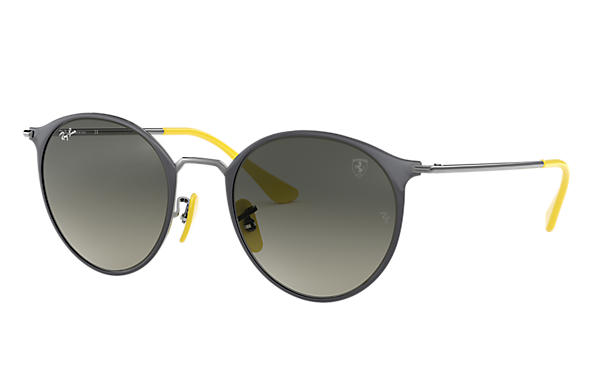 Sam: Do you own a Ferrari? What?? You don't??? Well these shades might be the next best thing. Designed in conjunction with Ferrari, these sunglasses feature Ferrari yellow (or red) nose and ear pieces along with a beautifully constructed double-layer metal frame.
These sunglasses are made for racing cars, and though I haven't had them out on the track, I am almost certain they would make me faster simply via a boost in pure confidence. They have a gradient lens to help with seeing the gauges (useful both at 20 mph and 200 mph) and a more secure fit than either of the Persol frames in our roundup. But don't be confused, this is definitely a casual frame. It feels quite heavy, and will pair better with a swimming pool than a backpack.
Persol PO3186S
Frame: Black
Lens: Green Polar
Stated Measurements: 53-21-145 mm (Small: 51-21-145)
Measured Lens Height: 44 mm
Measured Weight: 35.8 g
MSRP: $400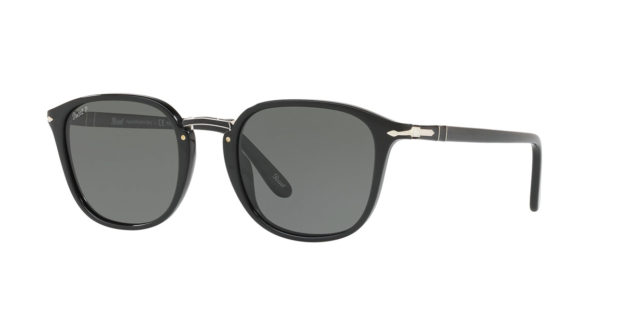 Sam: This mixed metal / acetate frame is another great (but expensive) casual option. One of the most square-shaped casual frames in the test, this frame combines a classic sunglass silhouette with trendier touches, like a flat lens.
All the Persol frames we're reviewing here feel incredibly well made. The hinges are substantial and have excellent spring-loaded action, the lenses are crisp and clear, and the overall finish quality is excellent. And that premium quality comes at a premium price. But if you spend a lot of time in sunglasses and want some of the highest quality casual frames on the market, you shouldn't overlook Persol.
Raen Aren
Frame: Slate
Lens: Vibrant brown polarized
Stated Measurements (size 50): 50-18-145 mm
Weight: ~30 grams
MSRP: $175 ($140 for non-polarized)

Sam: The Raen Aren is a very high-quality frame and there's a lot that I really like about it. First, it fits me just about perfectly. The frame is medium sized and has a mix of round and square elements so I think it will work well with a lot of faces.
I'm also a huge fan of brown lenses. They tend to make colors appear warmer and especially boost greens which is a particularly fun way to see the world (especially when you live in a desert like the front range of Colorado). These particular lenses offer good contrast and block enough light for changing conditions, but if I know there aren't going to be any clouds, I prefer a darker lens.
My favorite part of these shades, though, is how small they fold up. The frame folds down very flat and can easily be stowed in a pants pocket, which is super convenient. They don't have the most secure fit of this bunch which puts them decidedly on the more casual end of the spectrum.
Maui Jim North Star
Frame: Gold Matte
Lens: HCL Bronze
Stated Measurements: 48-21-145 mm
Weight: 14.1 grams
MSRP: $399

Sam: These are the lightest frames we have ever tested at Blister, when I pulled them out of the box I just about threw them across the room. With a titanium frame and poly lenses (as opposed to the mineral / crystal lenses that we see on some other high-end frames), I can hardly feel them on my face while I'm wearing them.
This is a small frame with a very round shape that will look best on smaller faces. Because they are so light, this frame feels quite secure on my face and I'm comfortable wearing them for moderate activity outside, but due to the price point, I probably wouldn't wear them on a climbing or mountain biking day. As it is though, this is the easiest pair of sunglasses to grab when I don't know what to expect light-wise, if I'm driving, or if I'm traveling due to their light weight, stylish look, and versatile lens.
Persol PO2456S 1076/52
Frame: Gold
Lens: Green
Stated Measurements: 53-20-145 mm
Weight: ~33 grams
MSRP: $340

Sam: These Persol frames are high quality, high fashion, and high price. With a mixed material construction, double bridge, and a very casual shape / design, the PO2456 is one of the least trail-friendly options here. But if you're looking for a quality frame and the styling meshes with your preference, I've found this to be a great option. The green lens is quite dark and works best for full-light days.
Ray-Ban Clubmaster Gradient RB3016 1256/51
Frame: Spotted Brown and Blue Tortoise – Black
Lens: Light Brown Gradient
Stated Measurements (standard size): 49-21-140 mm
Weight: ~31 grams
MSRP: $168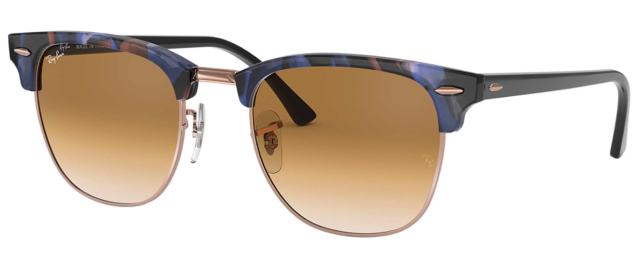 Sam: The classic Clubmaster gets a modern update with this flecked frame and gradient lens. I've really liked wearing this pair in a variety of lower light situations as the lens doesn't block much light. If it is cloudy, near dusk, or changing conditions in the car, I've found this frame / lens to work well.
The flecked frame certainly has a unique and modern look. There's no shame in sticking to the classic black and tortoise colorways, but if you want your Clubmasters to stand out a bit more, Ray-Ban is offering several different versions of this flecked frame to check out.
Spy HIFI
Frame: Crystal
Lens: Light Blue Spectra
Stated Measurements: 48-22-140 mm
Weight: ~24 grams
MSRP: $65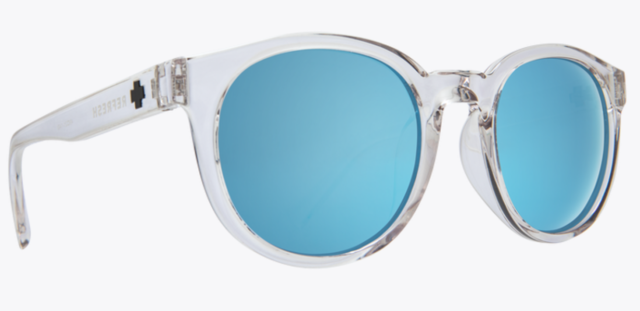 Sam: One of the cheaper and more "fun" frames on this list, the HIFI is very round and screams "music festival," loudly. This is a lightweight frame that folds pretty flat and looks as trendy as it does casual. I wouldn't reach for this frame in high-performance situations, but chilling on the beach, watching a concert, or drinking a patio beer, the HIFI feels right at home. The Light Blue Spectra lens blocks a good amount of light for changing conditions, but on full-sun days I'd reach for a darker lens.
Persol PO3217S 108/4R 59-14
Frame: Acetate / Caffe'
Lens: Violet
Stated Measurements: 58-14-140 mm
Weight: 44 grams
MSRP: MSRP: $350

Kristin: These Persol sunglasses are by far the most expensive sunglasses I've ever worn but, as they're made by hand in Italy, it's not a huge surprise that they come with a hefty price tag. With their crystal lenses, distinctive designs, and quality craftsmanship, Persol strives to make each pair of sunglasses functional as well as a work of art. The Persol PO3217S fits large faces best as they are somewhat wide and feature their patented "Meflecto" or flexible stem system. The double-hinged arms reduce pressure on the side of the head while also allowing a more comfortable fit for larger faces. This feature also allows the sunglasses to be worn on top of your head without fear of stretching them out — something you definitely don't want to happen with sunglasses this nice. The hinge is a great feature but for my medium-sized head, the sunglasses had a tendency to slide down my nose when I bent over.
I can't say these Persol sunglasses are necessarily for everyone but if you like the look, I'd say take the plunge as they are extremely fun to wear. And before you dismiss them based on the photos in this review, take a look at the 11 other frame and lens color options. The plastic acetate frames are made from cotton flowers and have a natural variation to them. I tested the violet-colored lenses and they worked very well for overcast and even rainy days, which was great for me as I tend to wear sunglasses even on cloudy days. Sometimes it's more about attitude than the look and these sunglasses have a lot of the former. My fellow reviewer referred to these as Coachella sunglasses and I kind of like that description, even though I've never been to the music fest (I have taken a farm tour there though).
PERFORMANCE
Julbo Shield
Frame:
1st pair: Blue / Blue / Yellow
2nd pair: Blue / Blue Orange
Lens:
1st pair: Reactiv Photochromic Zebra
2nd pair: Reactiv Photochromic Cameleon (polarized)
Stated Dimensions: 59-17-130 mm
Measured Lens Height: 43 mm
Measured Weight:
without removable shields: 1st pair: 27 g; 2nd pair: 30 g
with removable shields: 1st pair: 30 g; 2nd pair: 33 g
MSRP:
1st pair: $199
2nd pair: $219

Jonathan: If you're looking for the most protection of any sunglass in this roundup, the Julbo Shield is the winner. The frame comes with removable side "shields" that are, in fact, pretty easy to snap on or take off. And they provide more side coverage on extremely windy, sunny, and / or dusty days when you need it, while you can easily pop them off so you're not stuck looking like a mountaineering dork when you're just heading into town.
The two lenses I used with the Shield are both photochromic, and they come with a rating of Category 2-4. (For reference, the Smith Guide's Choice is listed as a category 3.)
In very low light, I would give the edge to the Zebra lens over the polarized Cameleon lens. Conversely, in extremely bright light, the polarized Cameleon is the better call. But that's on the extreme end of things, and in the middle, I'd say the Cameleon is a bit more neutral, while the Zebra lens has a more yellow / brighter tint.

Honestly, I've liked ski touring in both of them, and haven't developed a huge preference for the polarized Cameleon lens on snow. You may feel differently, and my own opinion might change if I was more concerned with viewing fish, feet, or oncoming sharks underwater.
All in all, I think these are well-executed sunglasses and lenses, and I can vouch for them — even if you aren't sure that you'll end up using the removable shields all that often.
Pit Viper Original Sunglasses
Frame: Custom White / Green / Gold
Lens: Smoke
Measured Width: 140 mm
Measured Arm Length: 124 mm
Measured Lens Height: 52 mm
Measured Weight: 38 g
MSRP: $59-79 non-polarized; $89 polarized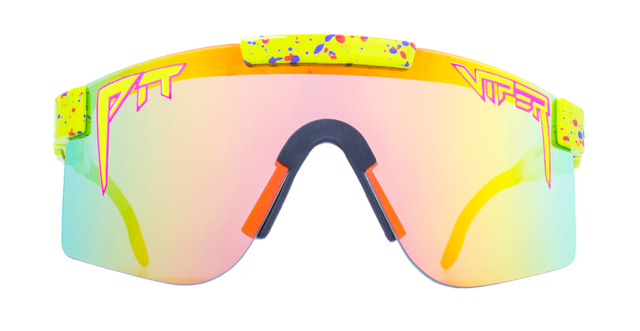 Luke: Pit Viper was started when co-founders Chuck Mumford and Chris Garcin became fed up with expensive performance sunglasses not holding up to the activities they were designed for. So they decided to take things into their own hands and create a military-inspired design that was durable and could handle activities like skiing and biking, and then added a lot of flash, style, and attitude.
The result is a pair of shades that will certainly grab people's attention. With a big, one-piece lens that offers plenty of coverage, Pit Viper's distinctive logo slapped on the upper corners, and a variety of eye-catching colorways and lens options, Pit Viper's original sunglasses are the closest you can get to wearing a party on your face. They also include a rubber nose pad and adjustable arms, making them one of, if not the most secure options here.
Pit Viper probably has the most obnoxious (and funniest) marketing copy out there, but the bottom line here is that Pit Vipers are durable, offer enough coverage and security for serious activity, and bring with them an attitude that screams "fun." And while we're placing them in the "Performance" category, we know plenty of people that wear them as their everyday shades. They now also offer a wider version of their original frame, as well as clear-lens "Night Shades" that I love for biking.