Sweet Protection Arbitrator MIPS Helmet
Test Location: Whitefish, Montana
Test Duration: 4 months
Size Tested: Medium / Large
Color: Race Blue / Natural Carbon
Blister's Measured Weight (size Medium / Large):
Full-Face Mode: 1018 grams
Half-Shell Mode: 544 grams
Reviewer:
5'9", 155 lbs / 175 cm, 70.3 kg
Head circumference: 22.4" / 57 cm
MSRP: $300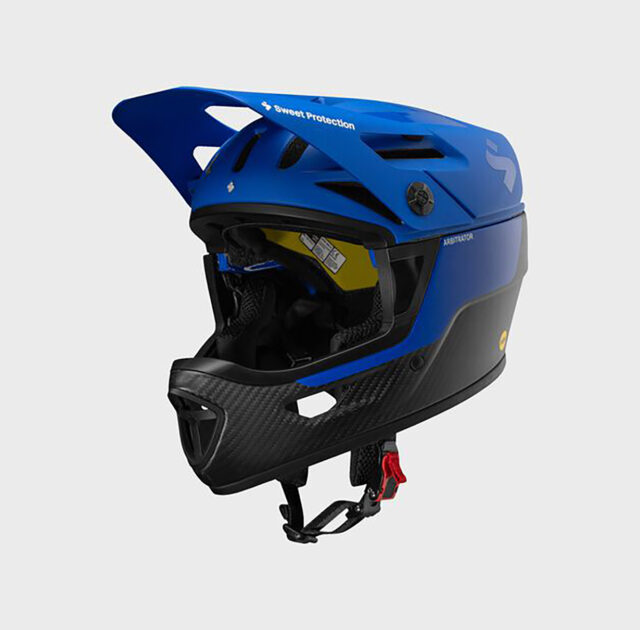 Intro
Sweet Protection has been making nice helmets for a little while now, but up until recently, they hadn't entered the full-face game. Nor had they offered anything in the relatively new convertible helmet category. Enter the Arbitrator, which aims to contend in both helmet genres.
I'll admit that my past experiences with convertible helmets have been a bit underwhelming. I roughly lump them into two categories: there are the helmets that work well as half shells and are perfectly comfortable for pedaling efforts, but in full-face mode fall a bit short of a proper downhill helmet. And then there are the helmets that are as confidence inspiring as full faces, but give up a lot of breathability and comfort when I'm sweating my way up a climb. There is also the related category of non-convertible enduro full faces that focus on being breathable and light. Those are a bit of a separate beast, and personally, I don't consider them a viable option for the majority of pedal-oriented riding that I do (they're too hot).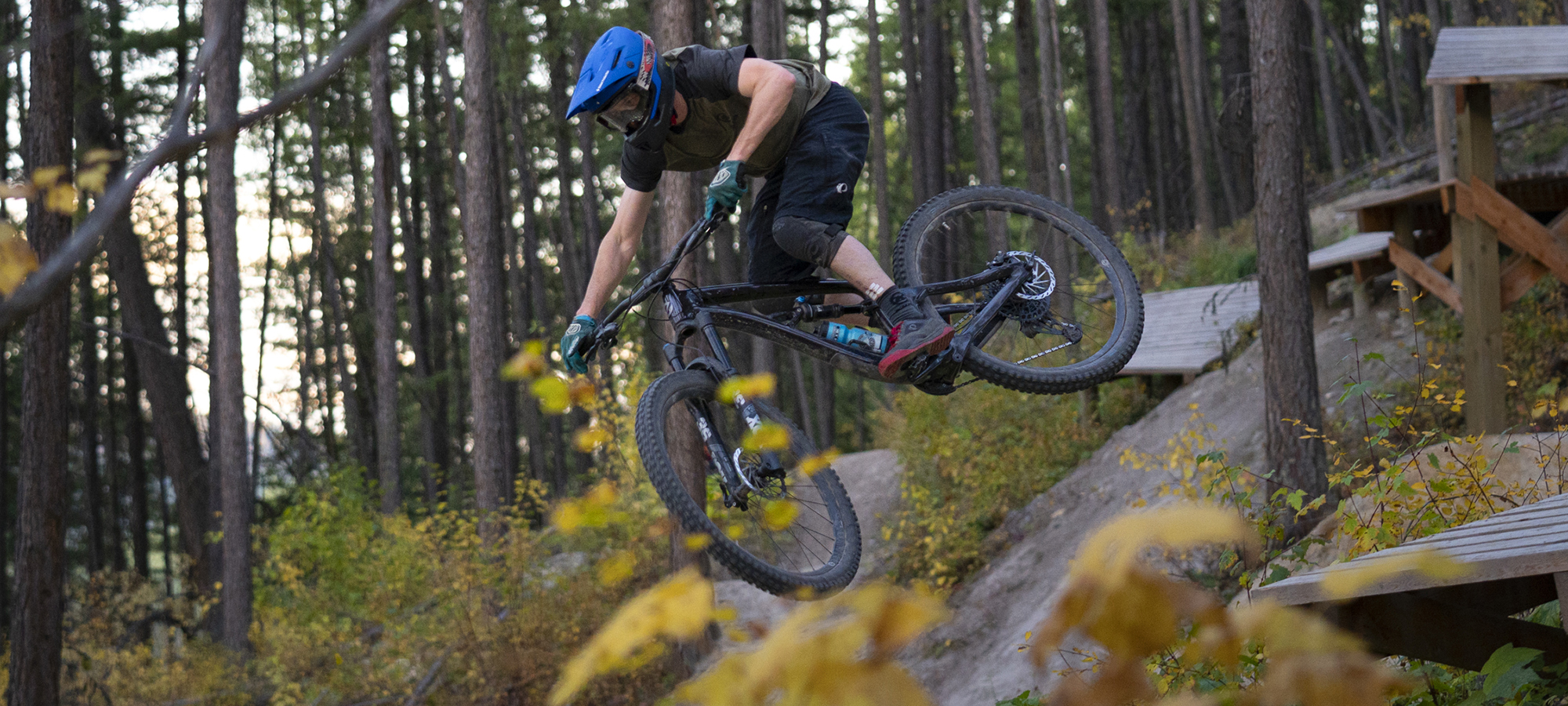 So does the Arbitrator solve the problem? Is it viable as "the one helmet to rule them all?" Well, sort of. But it's complicated…
How It Works
The Arbitrator's full face conversion works a little differently than most of the other options on the market. For starters, the detachable chin bar runs the full circumference of the helmet — it's a complete oval, not a "U." That fact lends a lot to making the helmet feel solid in DH mode (it's also worth noting its chin bar is DH-rated), but it also means that it's impossible to attach the chin bar while you're wearing the helmet. And it means the detached chin bar is a relatively large object, which makes it a little trickier to strap to your pack for the climb.
Another key difference with the Arbitrator is that there are two sets of chin straps. So in half-shell mode, there's a relatively normal chin strap, similar to what you'd find on most half-shell helmets. In full-face mode, those straps get tucked behind a little flap near your ears, and there's a bigger ratcheting buckle / strap that's part of the detachable chin bar.
The strap setup sounds a bit wonky, but it actually works surprisingly well. It does mean, however, that converting the helmet from half shell to full face takes a little longer — you have to tuck the half-shell straps away. It's not hard, but it's definitely more time consuming than converting a lot of the other helmets that only have one set of chin straps.
The actual attachment of the chin bar is fairly simple. Small tabs along the top of the chin bar slot into the half shell helmet, and then a large lever at the back locks it in place. It can be a little fussy to get the tabs aligned just right, but practice makes the process easier.
For reference, here are the folks at Sweet Protection running through the design and conversion process of the Arbitrator (skip to 1:06 for the nitty gritty on the design):
The lever at the back has a little locking switch to keep it from opening, but that switch didn't work on my helmet. I'm not sure if this was just an early production issue, but it seems like the locking mechanism needs some tweaking. That said, it takes a decent amount of force to open and close the main lever, and it didn't feel like something that was going to pop open, even in a bad crash. So, while there's improvement to be made here, it didn't strike me as a massive problem.
Features and Construction
The Arbitrator, at its core, is a standard expanded polystyrene (EPS) helmet. This is what the vast majority of helmets are made of, and despite a few new materials that have hit the market, EPS still does very well in impact tests. The chin bar on the Arbitrator is made of carbon fiber, and there's some metal used at the main attachment points. Then there's also the MIPS liner, a feature that's become fairly standard these days for high-end bike helmets, designed to reduce the impacts during crashes, particularly those that strike the helmet at an angle.
The Arbitrator helmet has a polycarbonate outer shell that has varying thicknesses, purportedly to improve impact performance. I don't have any way to independently test this claim, but it does seem to help the helmet hold up to minor bumps a bit better.
The head retention system is Sweet Protection's "Occigrip," which is a turn dial at the back of the helmet. It's similar to what most of its competitors are using, and works well.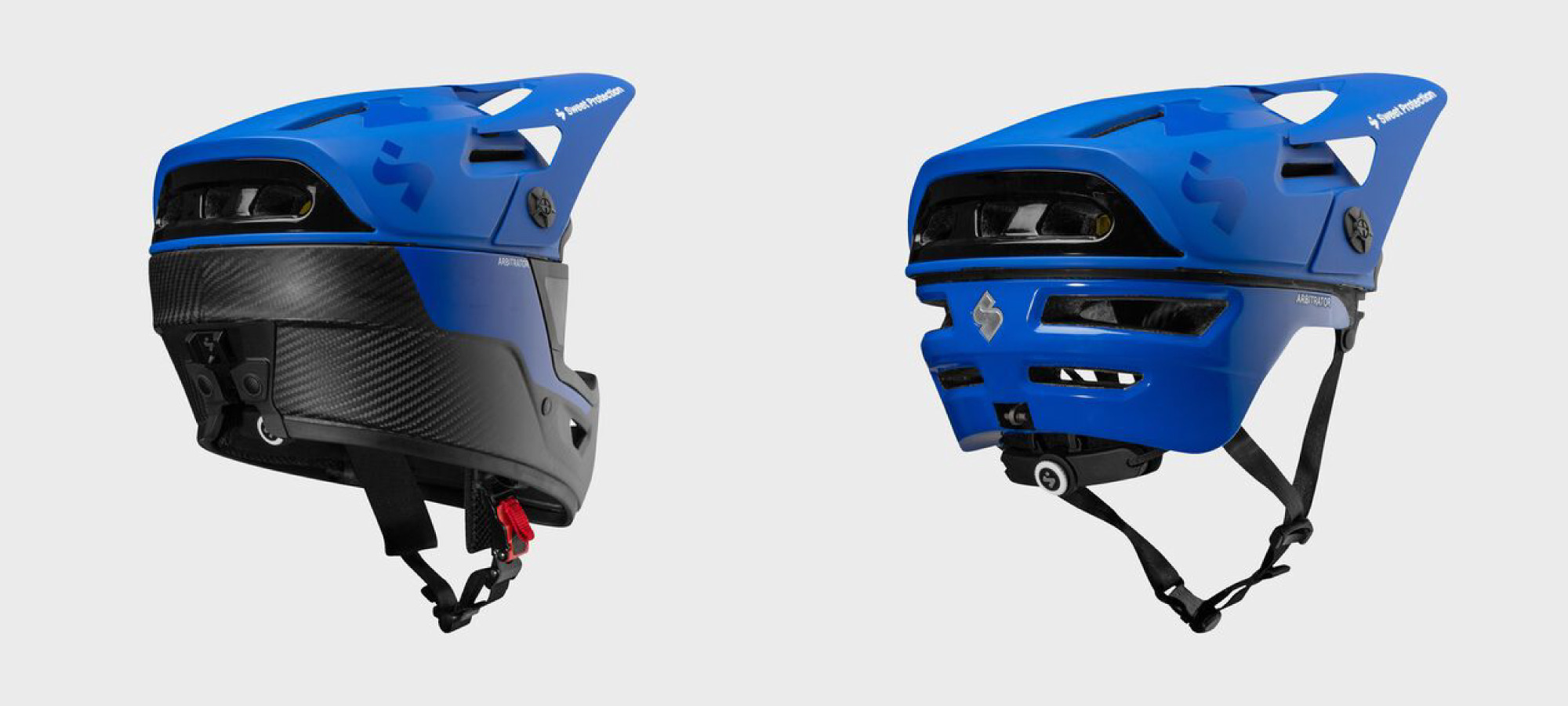 The Arbitrator comes with extra cheek pads so that you can dial in the fit in full-face mode. They velcro in and are easy to swap (I switched mine out for the thicker pads), although I did have a problem with the velcro detaching from the carbon chin bar. A bit of glue fixed that for me.
In half-shell mode, the strap uses a traditional buckle. It works fine, although I've gotten used to a magnetic Fidlock buckle, which I prefer. In full-face mode, the Arbitrator has a ratcheting buckle on a strap. It works fine, but I found the strap to be a bit too long. I was able to get it buckled / ratcheted down snugly, but I had the strap cinched down almost as short as it would go. If nothing else, this was annoying because there was a bunch of extra strap dangling under my chin and there wasn't really a good place to tuck it away. Given the choice, I'd probably opt for a standard D-Ring closure with a snap to retain the loose end (similar to what's found on most standard DH full-face helmets).
Fit
As with any helmet, fit matters a lot. The helmet can have all of the fancy bells and whistles, but if it doesn't fit you well, it's not going to properly protect your head in a crash.
Generally speaking, the Arbitrator fits similarly to other Sweet Protection helmets I've tried. It feels a bit "rounder" than something like a Giro, but not nearly as round as something like a Bell. Just in terms of shape, it feels fairly similar to Smith helmets I've tried. Given the weight of the helmet in half-shell mode, it can feel a little wobbly if the retention system isn't snugged down, but ultimately I don't see this as a significant problem.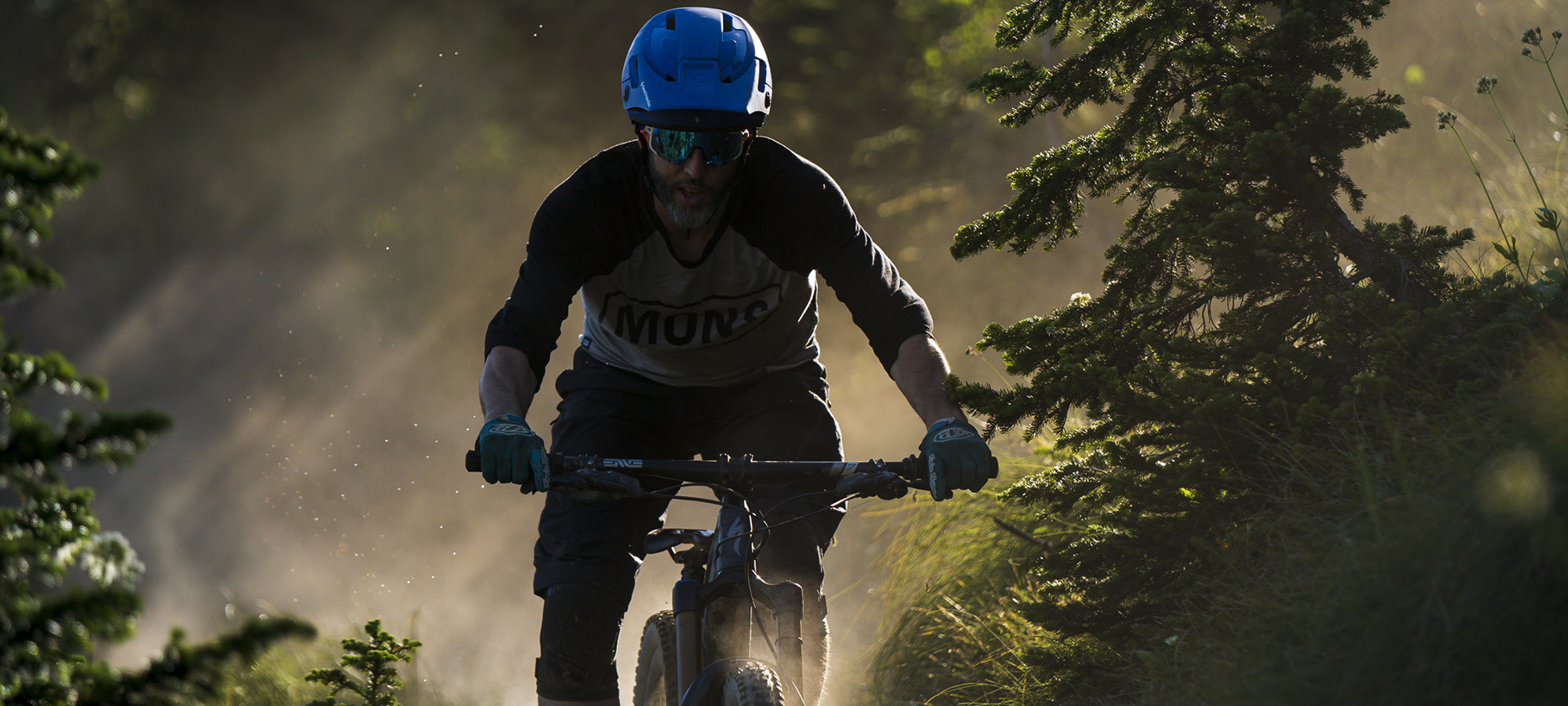 Also, since the helmet has a fit-adjustment system via the dial, it feels a bit more solid on my head in full-face mode compared to most of the non-convertible full faces on the market.
On The Trail
We'll start with the climb. In half-shell mode, the Arbitrator feels like a fairly normal Enduro-y helmet, albeit a heavy one. With the chin bar removed, the size M/L Arbitrator weighs 544 grams, which is pretty heavy for a half-shell helmet. For reference, a Smith Forefront 2 (which is by no means an ultralight XC helmet) weighs 409 grams. So yeah, the Arbitrator is hefty.
Aside from the weight, the other thing that's immediately noticeable is the Arbitrator's relatively large visor. Half-shell helmets usually have smaller visors than full-face helmets. The Arbitrator's visor is closer to normal for a full face, so it looks a bit big on the half shell. That said, I got used to it pretty quickly, and occasionally the big visor is nice (like when it's raining — the visor does a little bit to keep drops out of my eyes).
In terms of breathability, the Arbitrator in half-shell mode is fine. It's certainly not as breathable as a dedicated half shell that's well vented. And it's not as breathable as some of the other convertible helmets that have a lighter, more ventilated half-shell mode. But compared to some of the other Enduro-ish half shell helmets that put more of a premium on protection than ventilation, I'd say the Arbitrator is on par. It's definitely more breathable and runs cooler than something like the Giro Switchblade that still covers your ears in half-shell mode.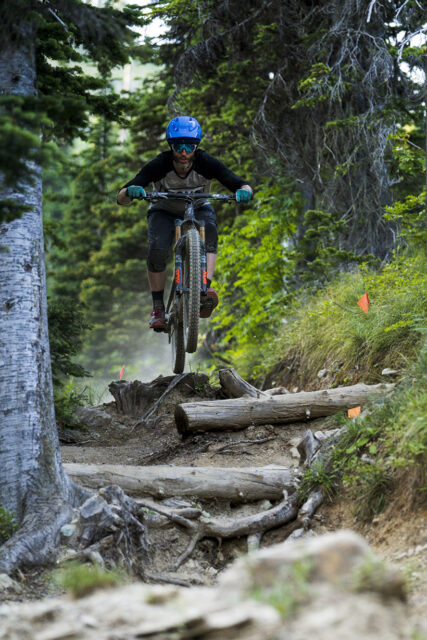 My biggest gripe about the Arbitrator in half-shell mode is the pads across the brow. They're entirely comfortable, but they don't manage sweat well. They do a good job of absorbing sweat until they reach critical capacity, at which point they release a biblical deluge directly into my eyes, usually at some crux-y part of the trail.
At the top of the climb, converting the helmet takes a minute or two. It's not complicated or difficult, but as mentioned above, you can't do it with the helmet still on your head and the whole process is a little fiddly.
But once you get the Arbitrator converted, you have a real full face. It doesn't feel light and fragile, and it's not one of those helmets where the chin bar is regarded as "better than nothing… I guess." It feels like an actual downhill-worthy full face. And for whatever it's worth, it also pretty much looks like a real full face. It's not particularly obvious that it's a convertible helmet.
The only thing that feels odd in full-face mode is the head retention system. While it does make the helmet a bit more solid on my head, it also means you have to get your head past the rear retainer and dial. Most full-face helmets don't have that kind of system because the back of the helmet comes down too low.
So in half-shell mode, the Arbitrator's head-retention system feels normal — similar to pretty much any other half-shell helmet. But once the chin bar is on, the head retention system kind of feels in the way when putting the helmet on or taking it off. Like with most retention systems, it's height adjustable. In half-shell mode, I prefer it in its lowest setting — it holds my head better. But in full-face mode, I need it in its highest setting. It's not a big deal to adjust, but it's one more thing. All of that said, the retention system is fine once the helmet is on — it just feels weird while putting the helmet on and taking it off.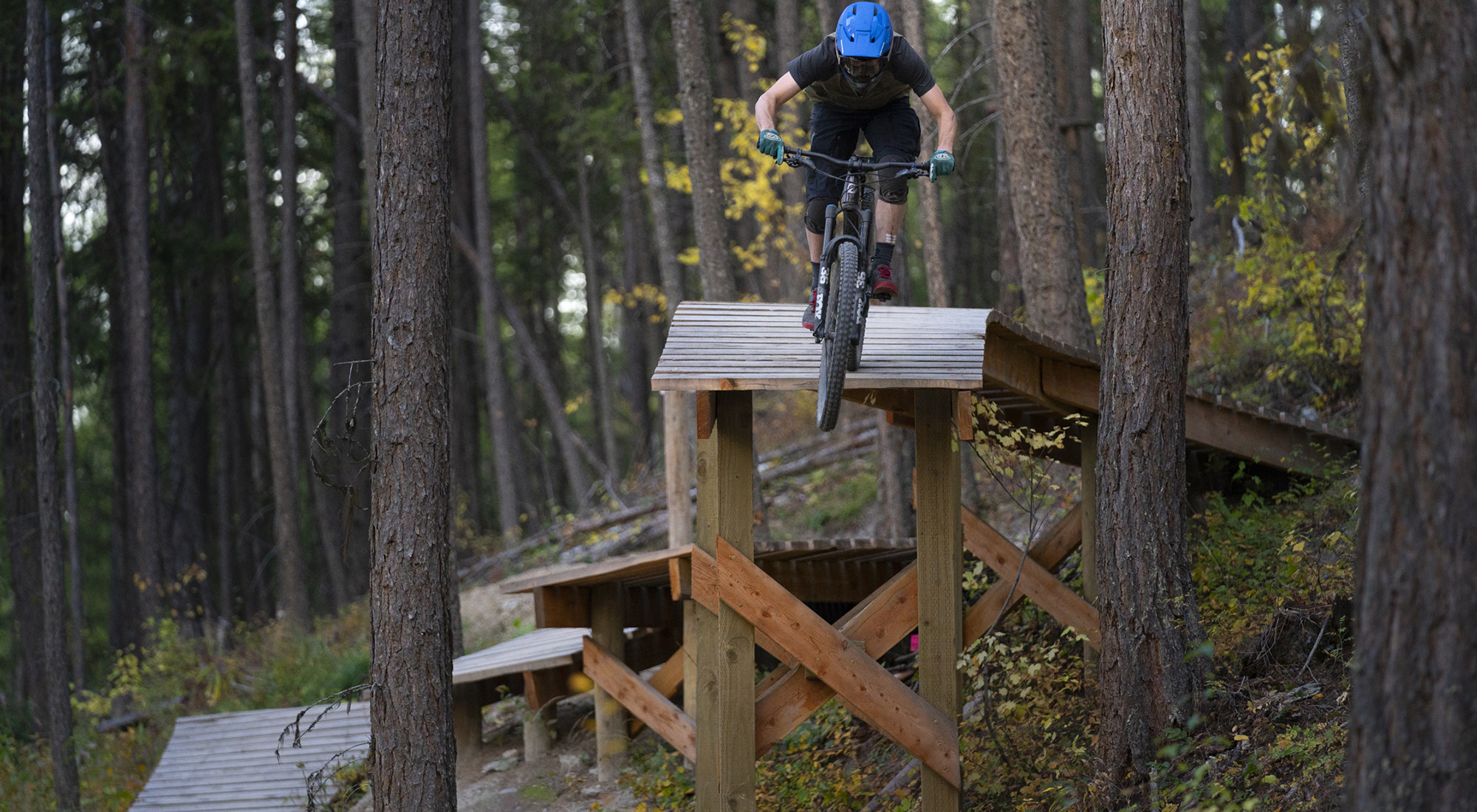 And once the helmet is on and I'm riding, it feels great. The Arbitrator feels solid, there are no issues with any portion of the helmet limiting visibility, and everything works like I want it to. The visor is nicely adjustable and I can raise it enough to fit goggles on my forehead (or a GoPro, if you're into that sort of thing), and I don't get any whistling or weird wind noises. I was using Oakley Airbrake goggles with the Arbitrator and they fit well — no interference with the goggle frame, and the strap sits above the chin bar latch.
Comparisons
Two of the most popular convertible helmets on the market have a nice half shell coupled with a non-DH-rated chin bar. That would be the Bell Super 3R and the Leatt MTB 3.0 Enduro V21 (formerly the DBX 3.0). Those are both good helmets, but they emphasize the up, with a bit of protection on the down. The Arbitrator is heavier and bulkier, but offers a lot more protection in full-face mode.
The more comparable helmets are the Giro Switchblade and the Bell Super DH. Those, along with the Arbitrator, have DH-rated chin bars that offer similar protection to traditional, non-convertible full-face helmets.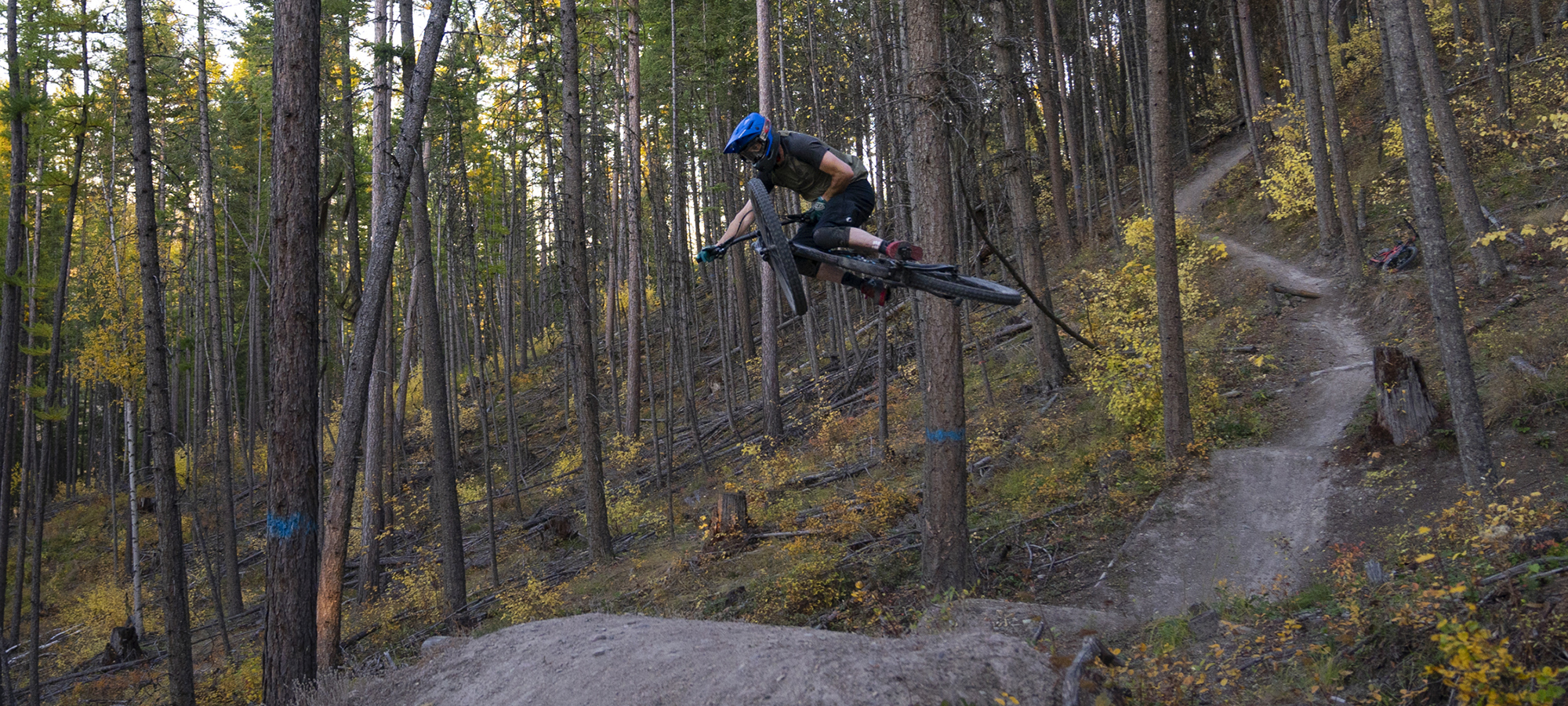 Compared to the Giro Switchblade, the Arbitrator is much more comfortable in half-shell mode. In half-shell mode, the Switchblade still covers your ears and has a bulky DH-type chin strap, both of which make for a pretty hot climb, whereas the Arbitrator is fairly comfortable as a half shell and is comparably protective in full-face mode. The Switchblade is, however, much easier to convert to full-face mode — the switch can be done without taking off the helmet.
I haven't spent much time at all in the Bell Super DH, mostly because Bell helmets don't even remotely fit my head and I find them to be incredibly uncomfortable. So as much as anything, if you're on the fence between the Arbitrator and the Super DH, fit may be a deciding factor. That aside, the Super DH is more ventilated, lighter, and can be converted without taking it off. The Arbitrator is heavier and the helmet drops lower, resulting in a bit better protection. This is moderately speculative, but I'd give the nod to the Super DH in terms of uphill comfort and ease of use, but I think the Arbitrator wins out in terms of downhill protection.
Bottom Line
I did a fair amount of pedaling in the Sweet Protection Arbitrator in half-shell mode. Most of those rides weren't anything too crazy and didn't warrant converting the helmet (for the most part, I didn't even bring the chin bar with me).
I also happily put quite a few days in the Arbitrator in the bike park where I wanted to ride with a full face. I didn't need to convert it (and I didn't), but despite having a regular, non-convertible full face in my garage, the Arbitrator works entirely competently as a Downhill helmet — I don't feel like it gives up much, if any ground over a non-convertible option. And that's not a statement I would make regarding most of the convertible helmets on the market.
It was actually pretty rare that I used the Arbitrator as both a half shell and full face over the course of one ride. I might have done that more if I were doing big climbs to gnarlier descents, but particularly this year where my travel plans were Covid-ized, that didn't really happen. That said, the fact that the chin bar is a bit of a knob to carry and the conversion process is fiddly means that I'm not going to deal with the conversion unless the descent really warrants it.
But I'm still pretty psyched on the helmet. Why? Because it's one helmet that does two things competently. I can own one helmet that covers pretty much all of the riding I do. I can go on a trip and bring this one helmet and cover all of my bases (more so than the vast majority of convertible helmets on the market). And for the occasion where I'm doing a big climb to a big rowdy descent that warrants a full face, it'll do that too.