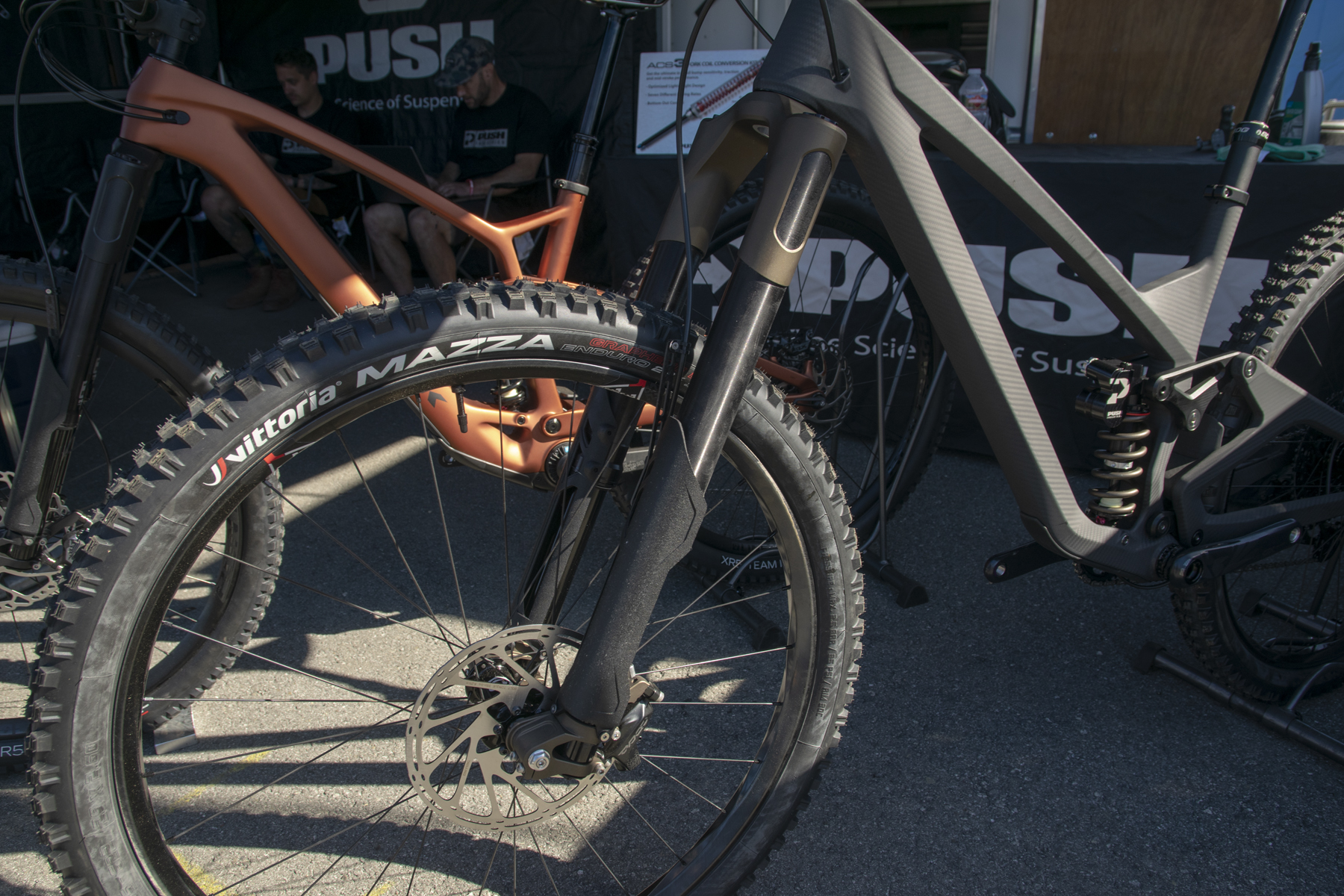 We're onsite at Sea Otter, and there's a lot of new stuff to check out. We'll have a lot more coverage in the next couple of days, but here are a bunch of the initial highlights.
Off the bat, Push Industries is showing off a fork. They're being tight-lipped with the details so far — more coming soon — but it's an inverted single crown that appears to be aimed somewhere in the Trail / Enduro-ish spectrum, but… that's about all we've got for now. More coming soon.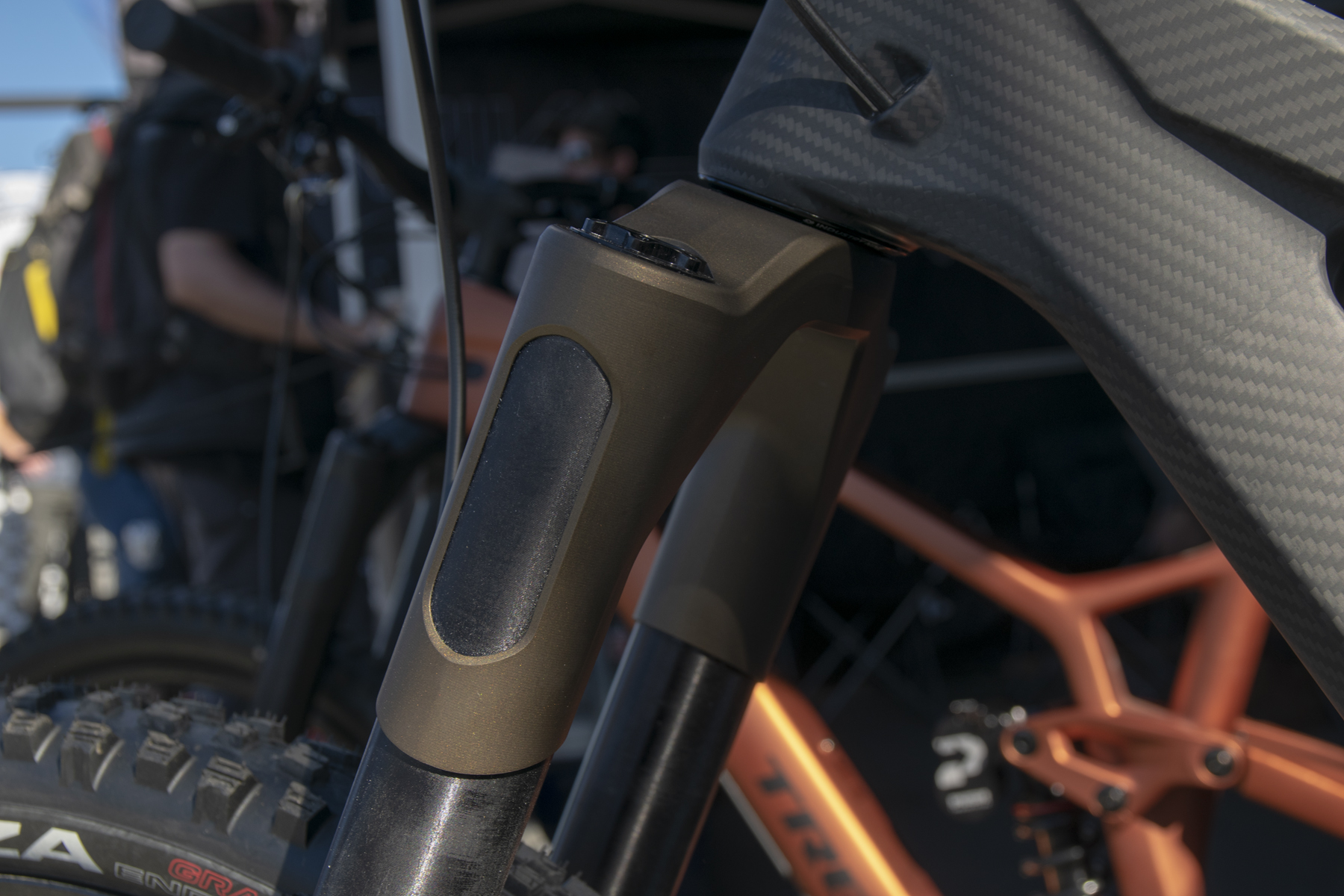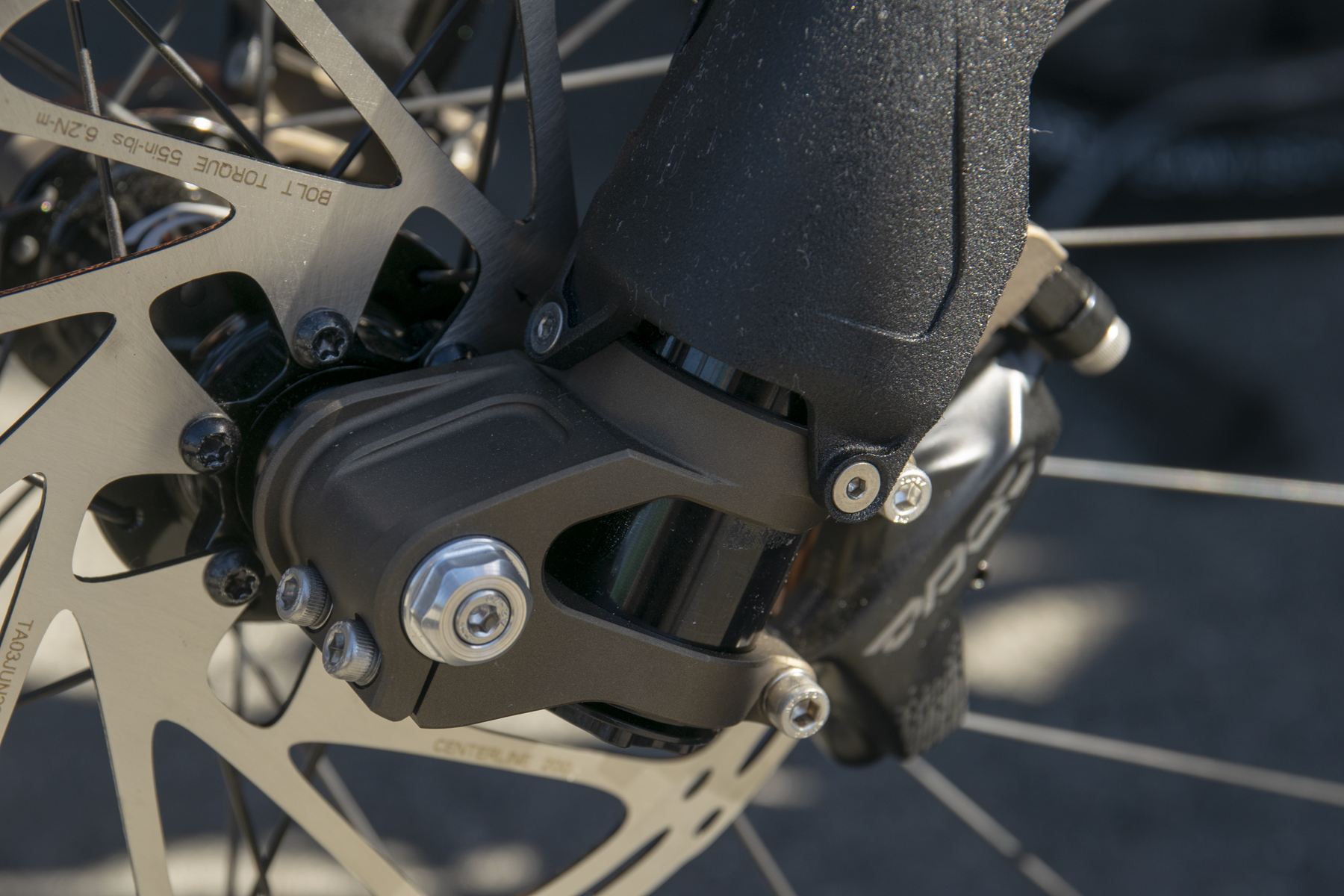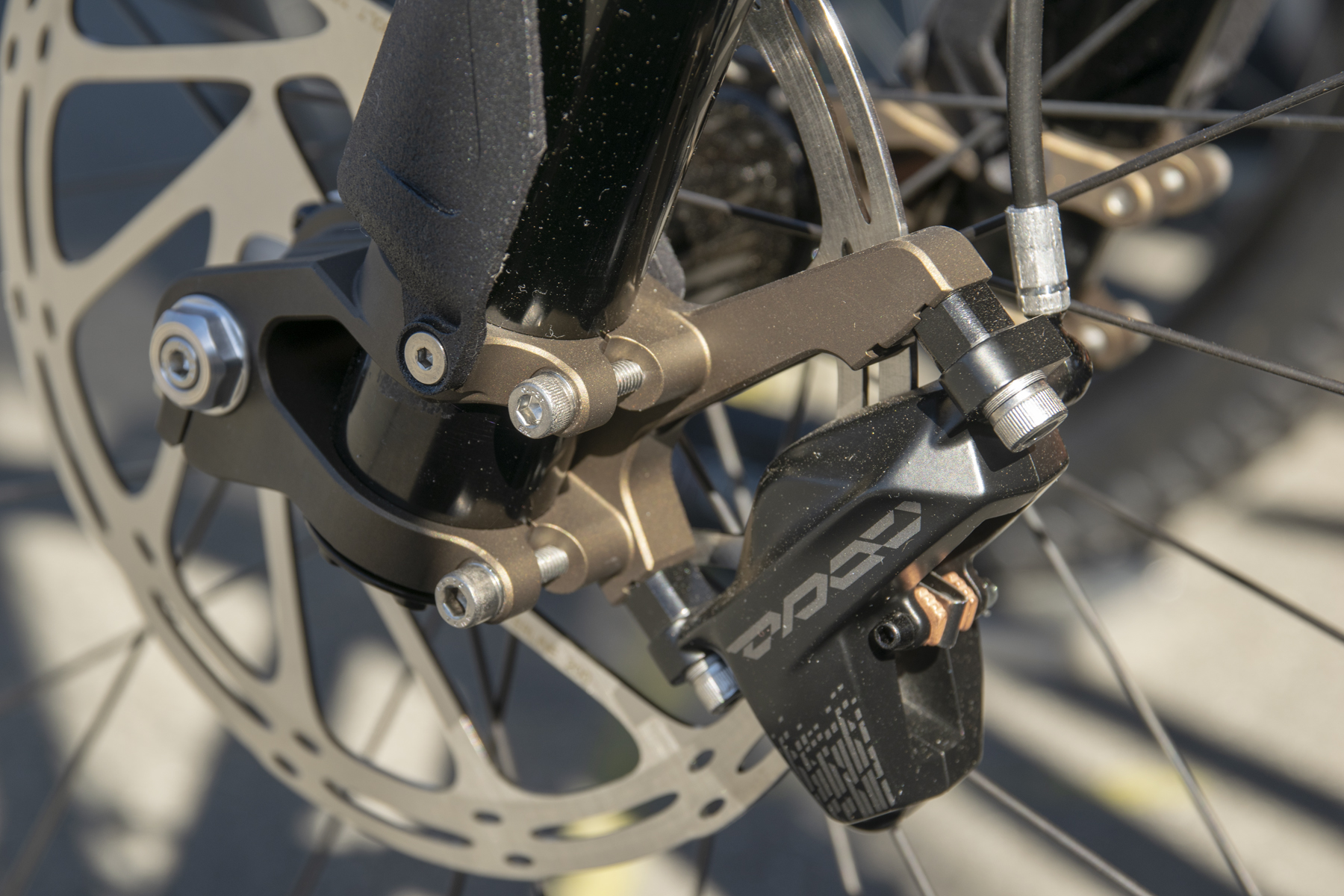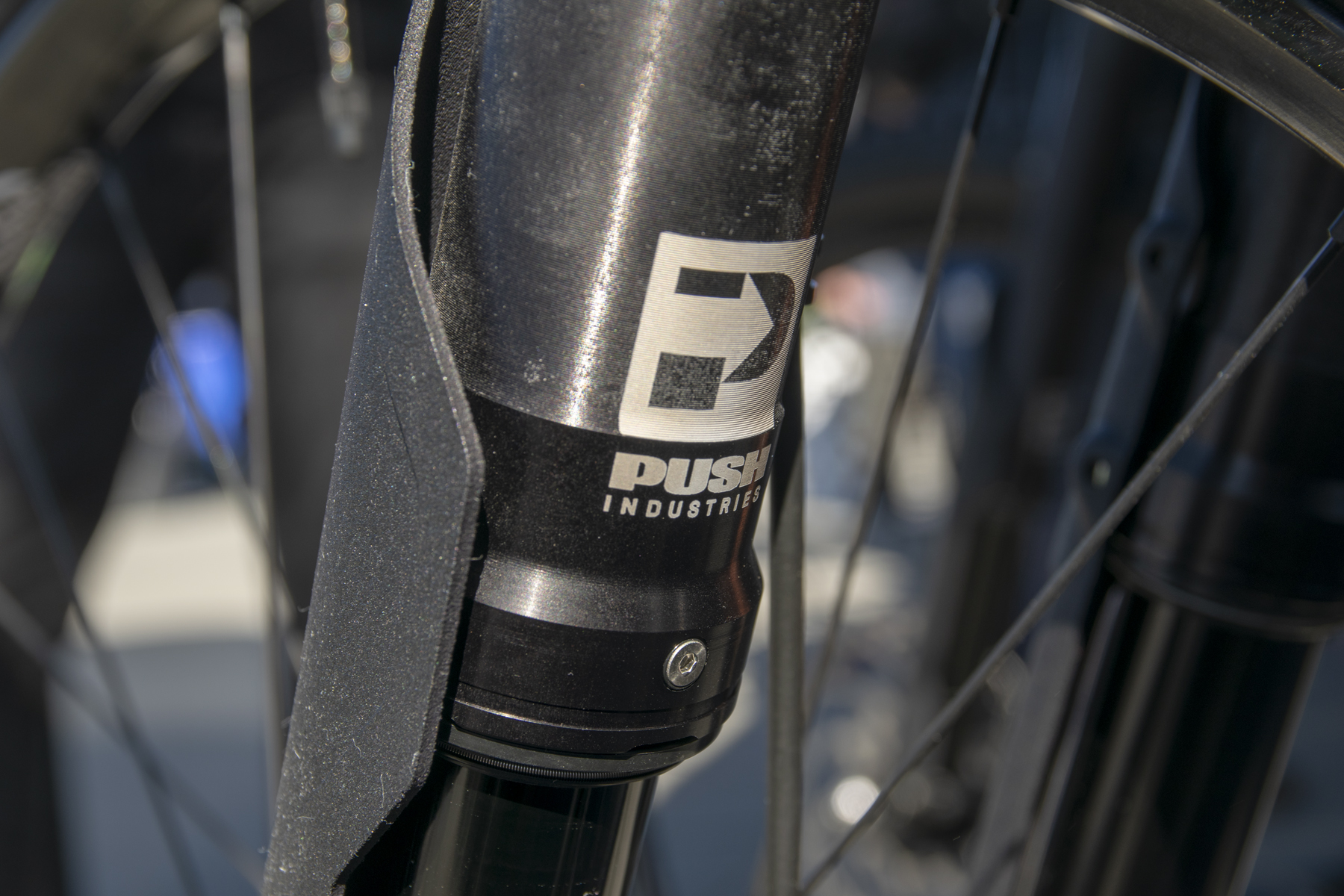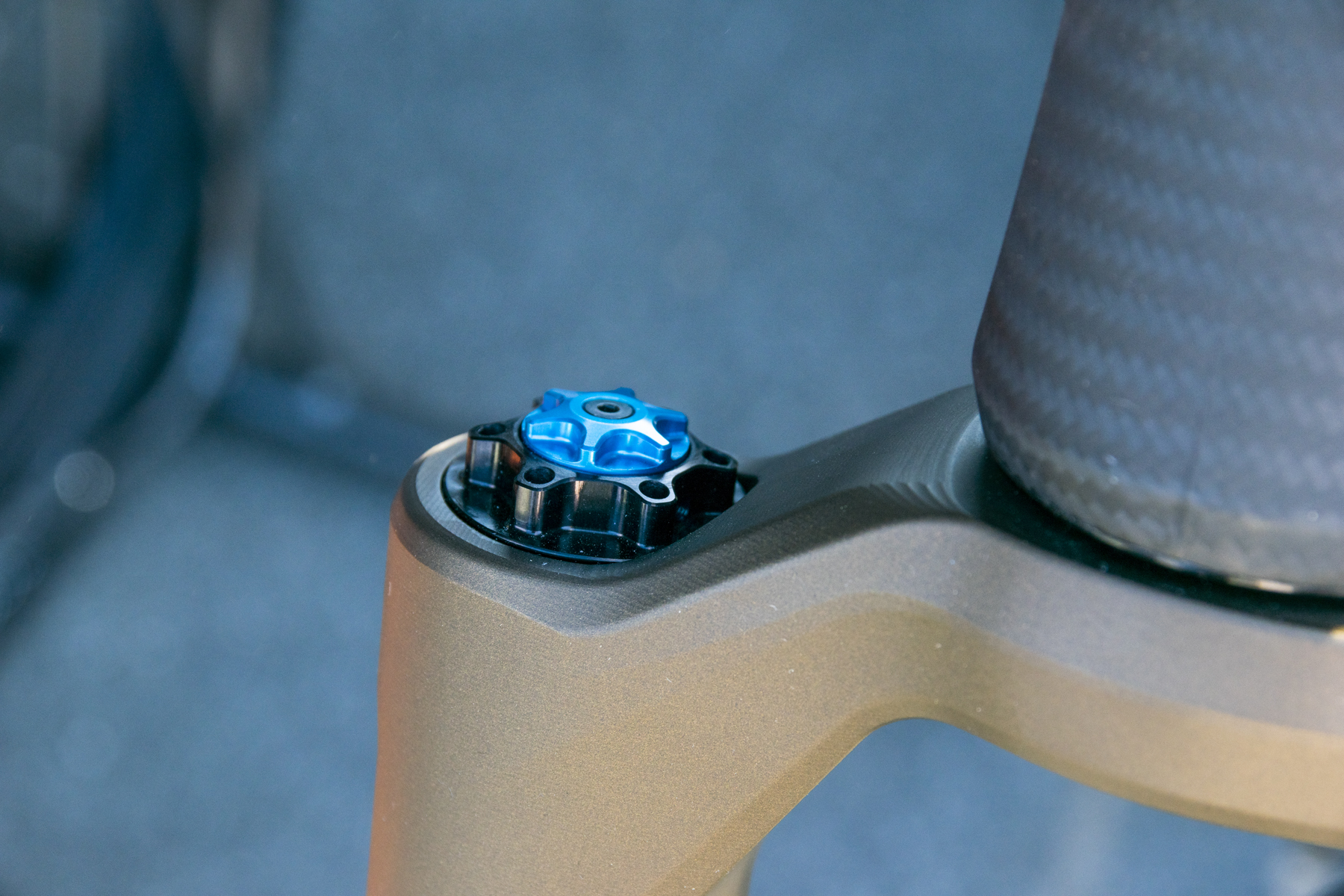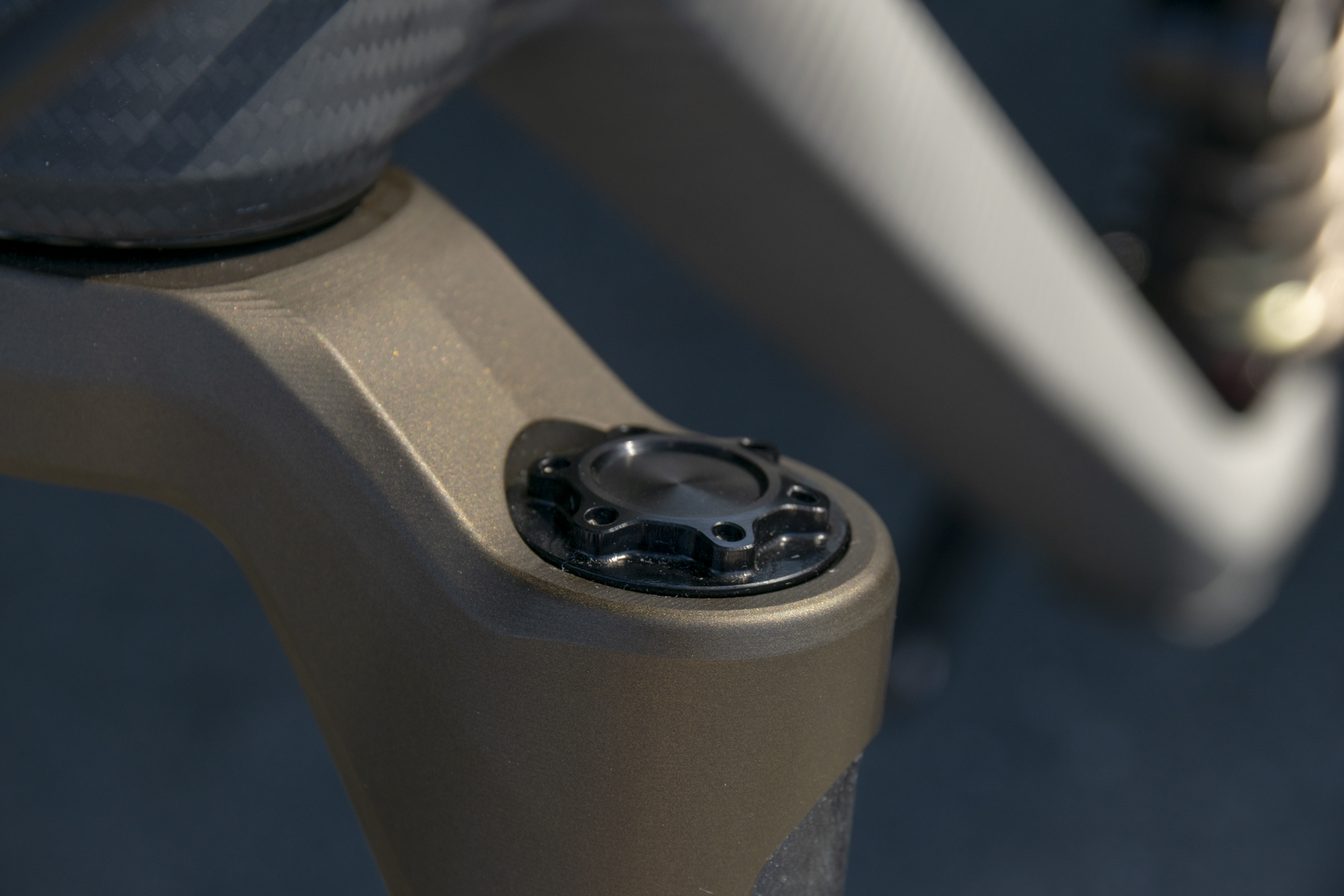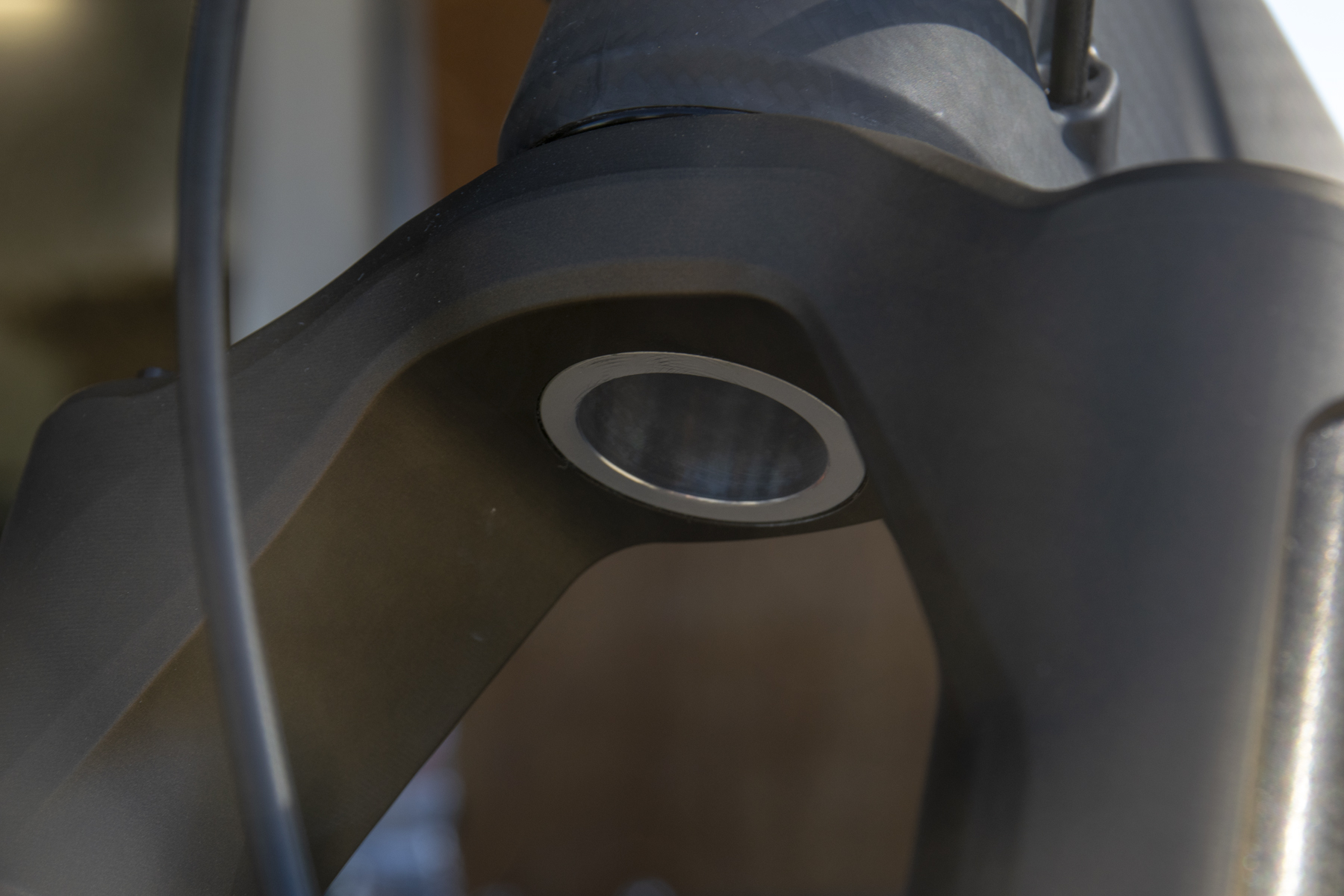 Contra's DH bike that'll be showing up under the Beyond Racing team this season was on display as well, with some outstanding color-shifting paint.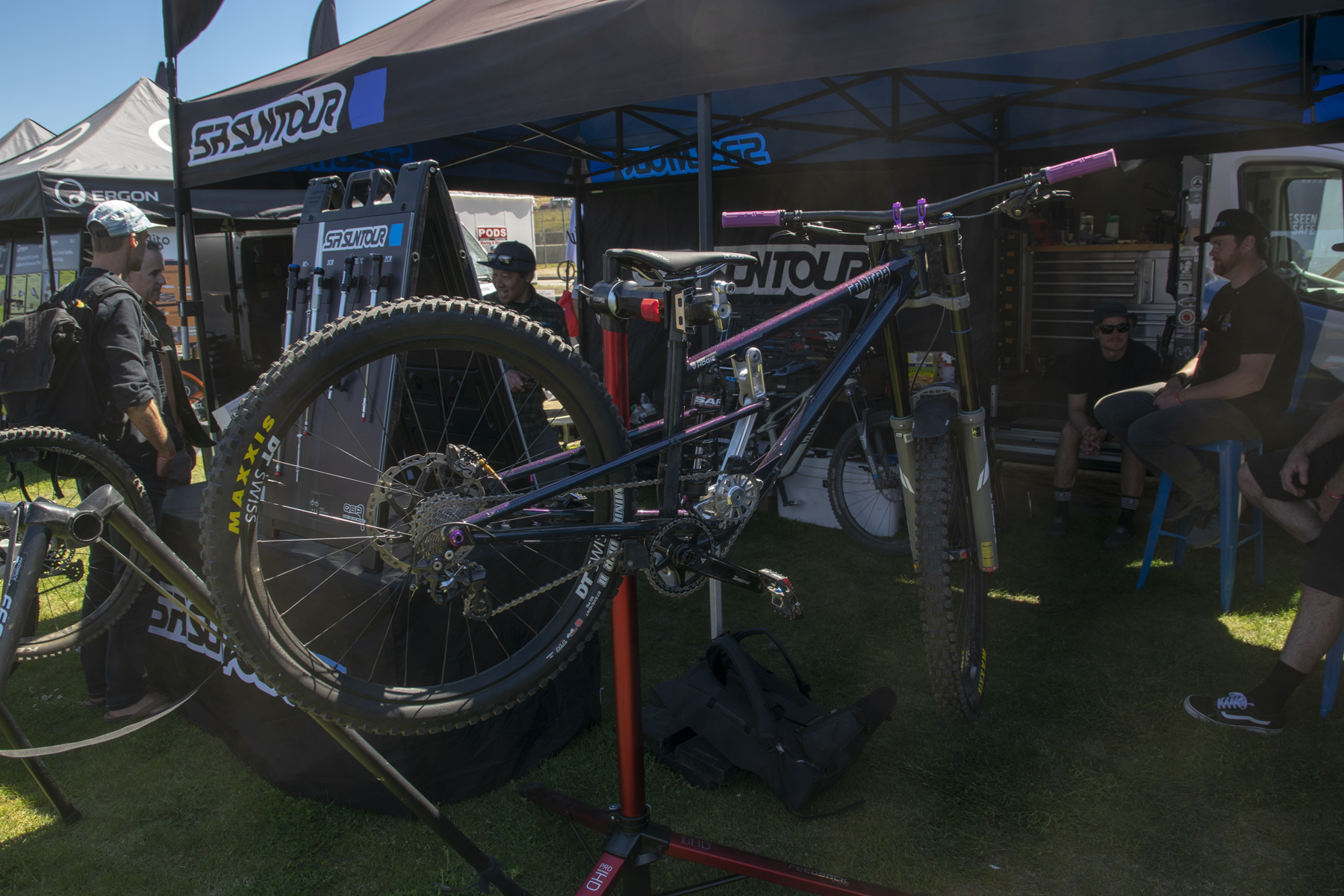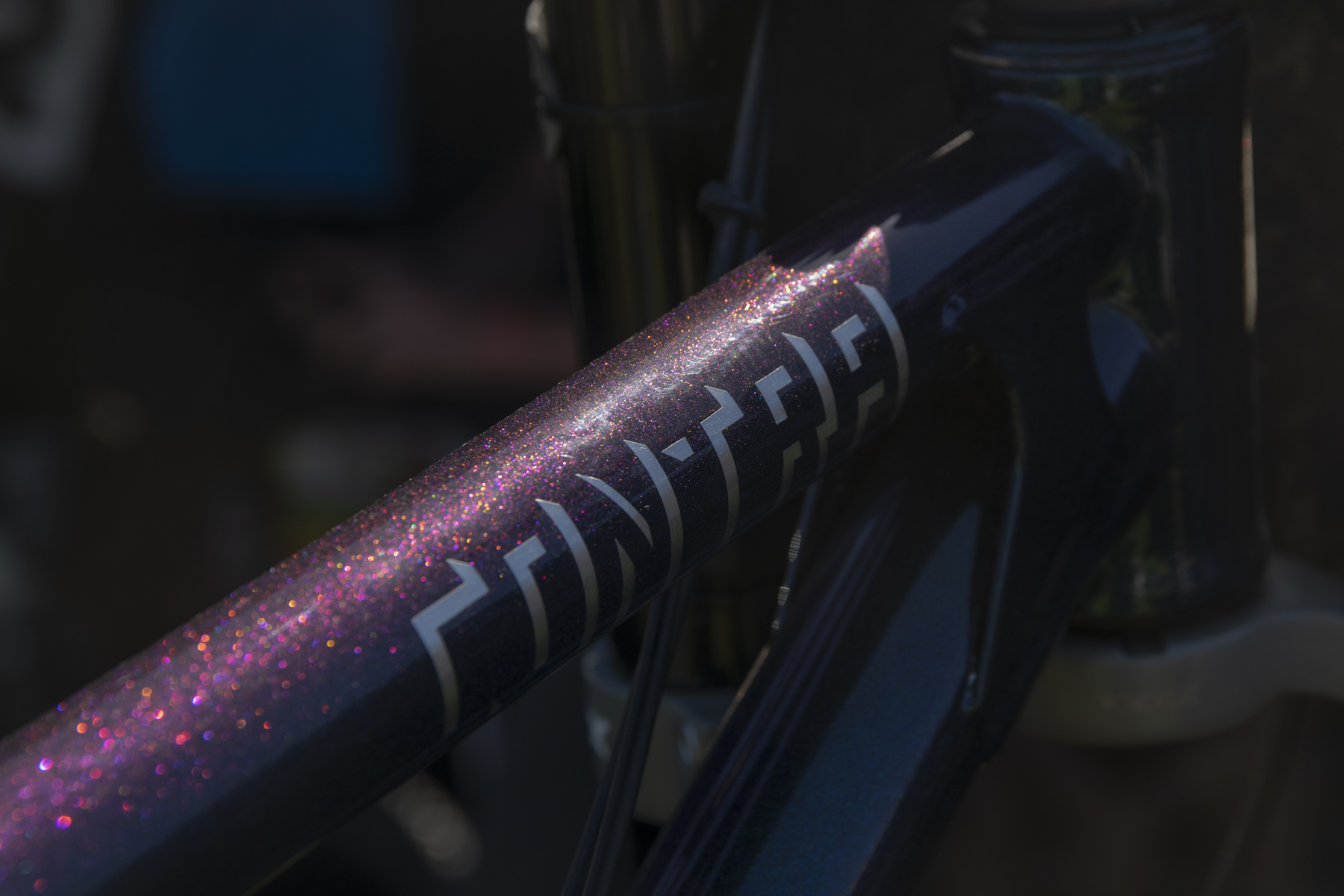 DH bikes were all over the place, including Neko Mullaly's Frameworks one.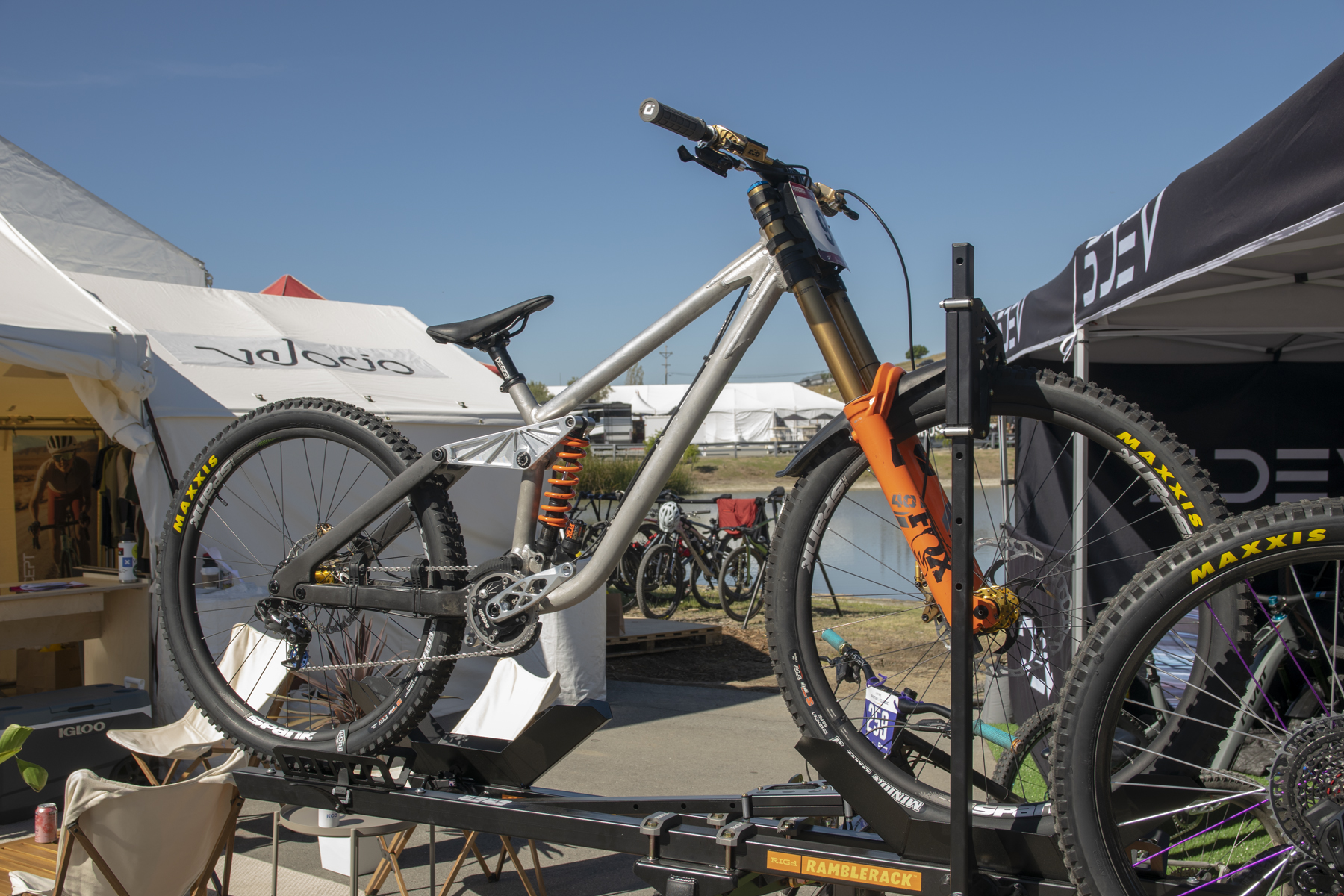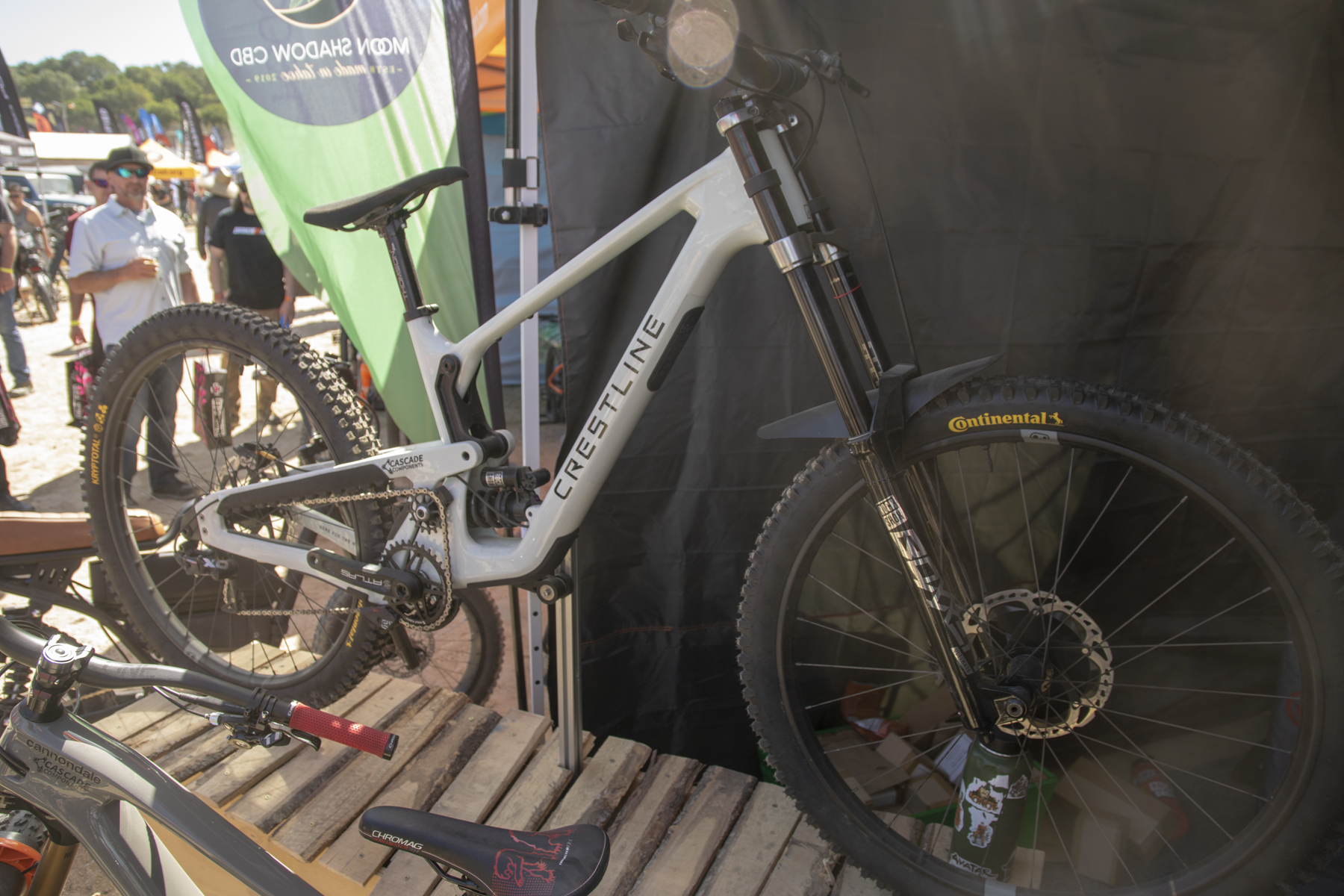 … and the Yeti prototype that is apparently going to be Richie Rude's re-entry to World Cup DH…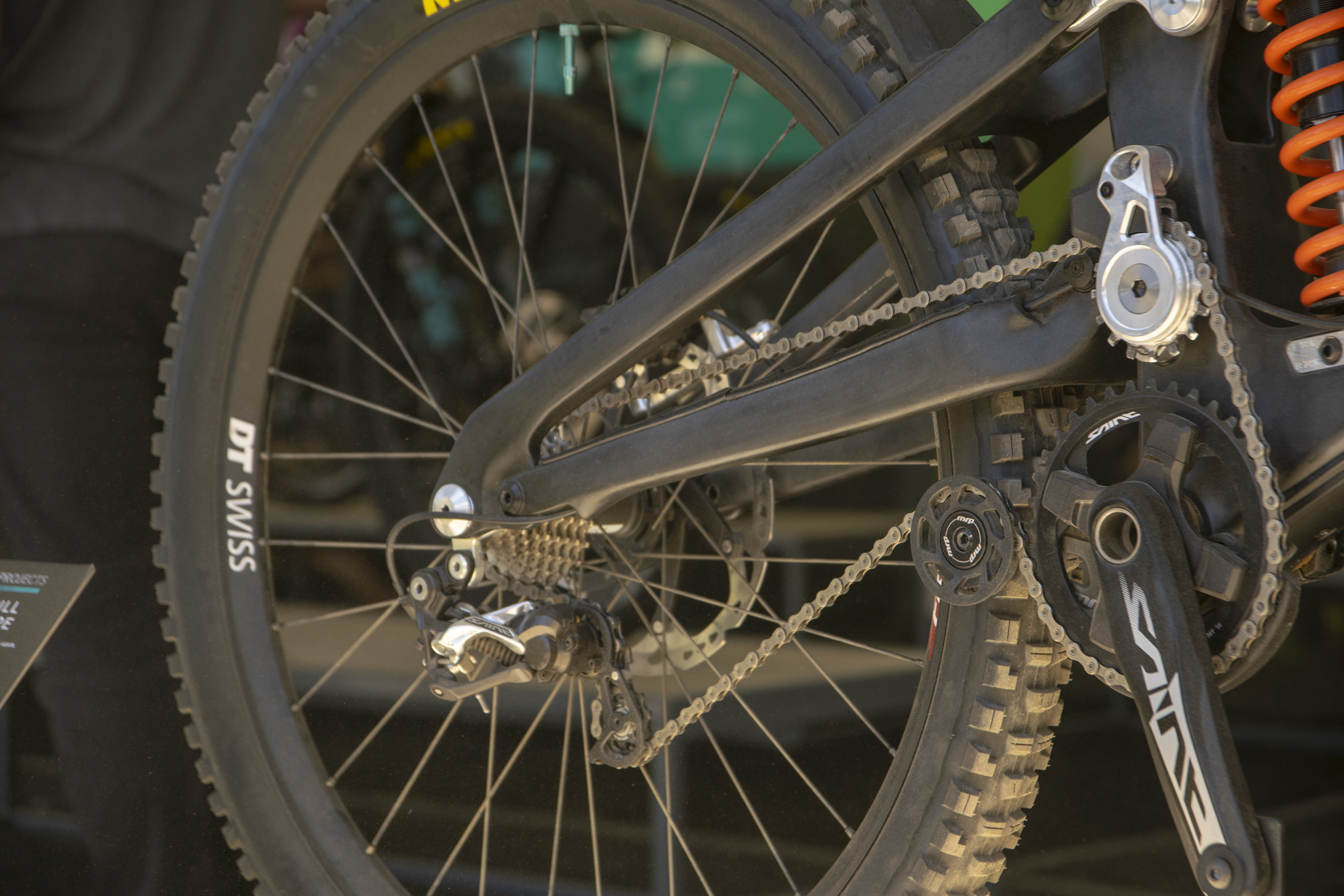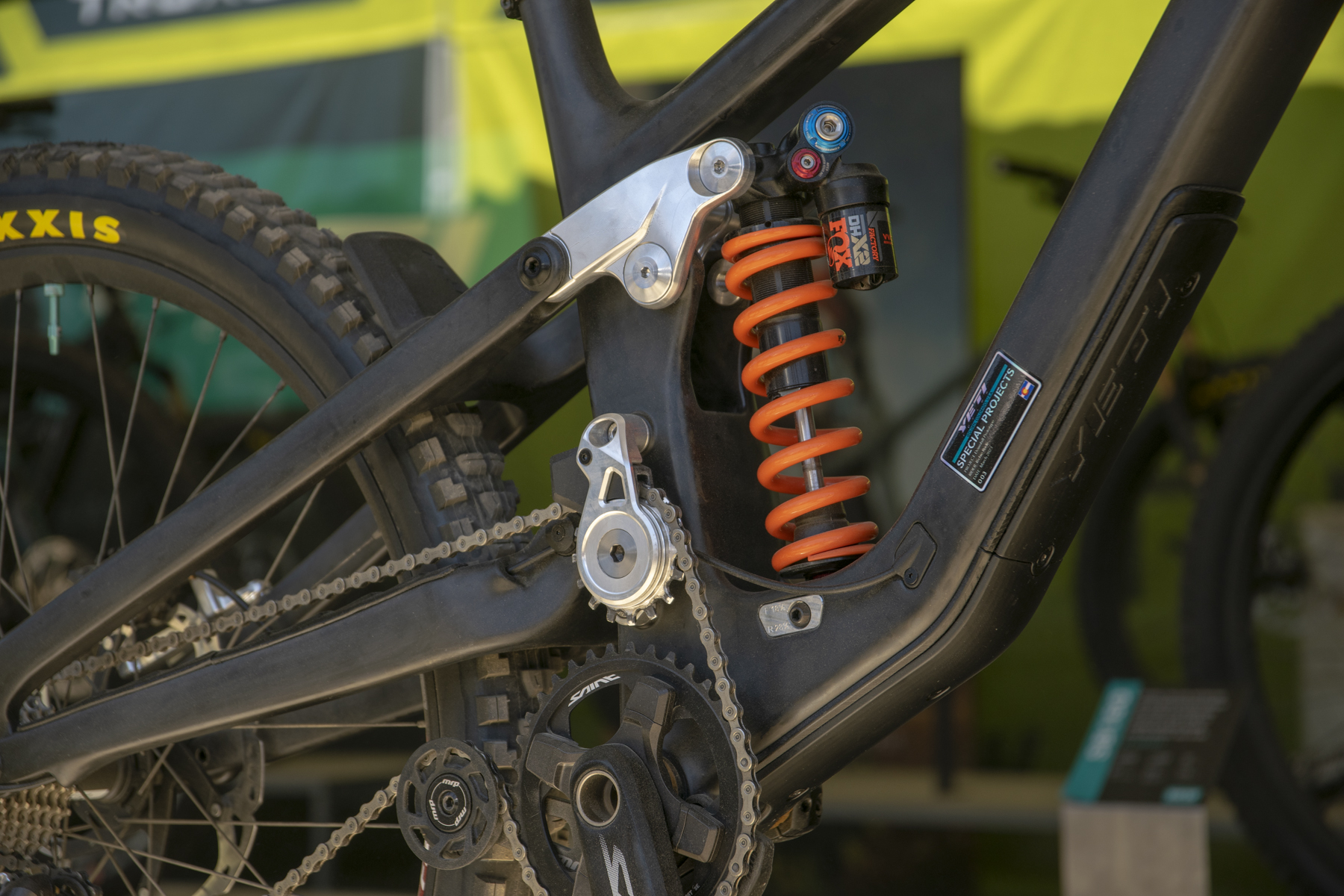 …and Marin with a prototype, too. Details on this one were sparse, but it's still covered in South African dirt from Darkfest.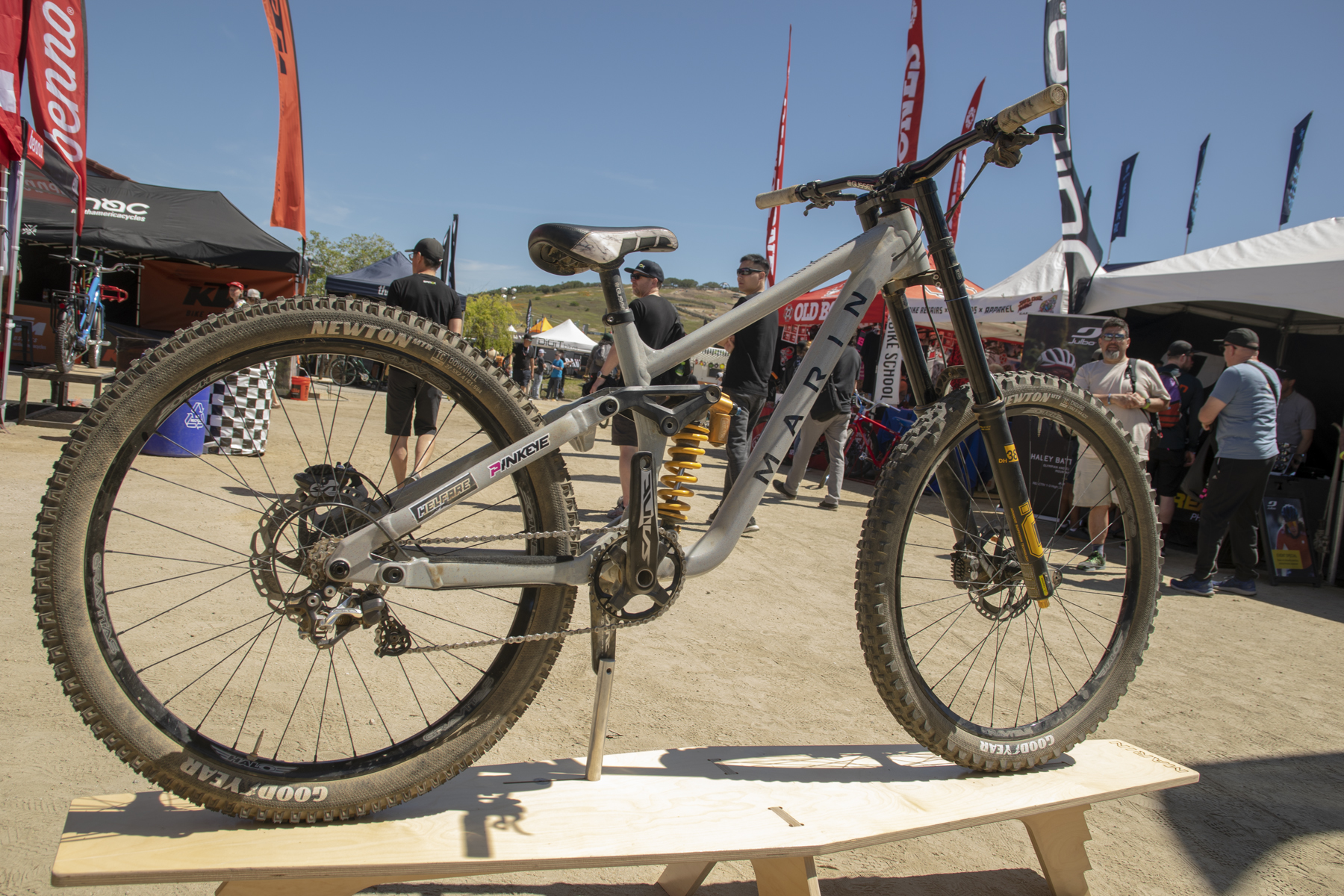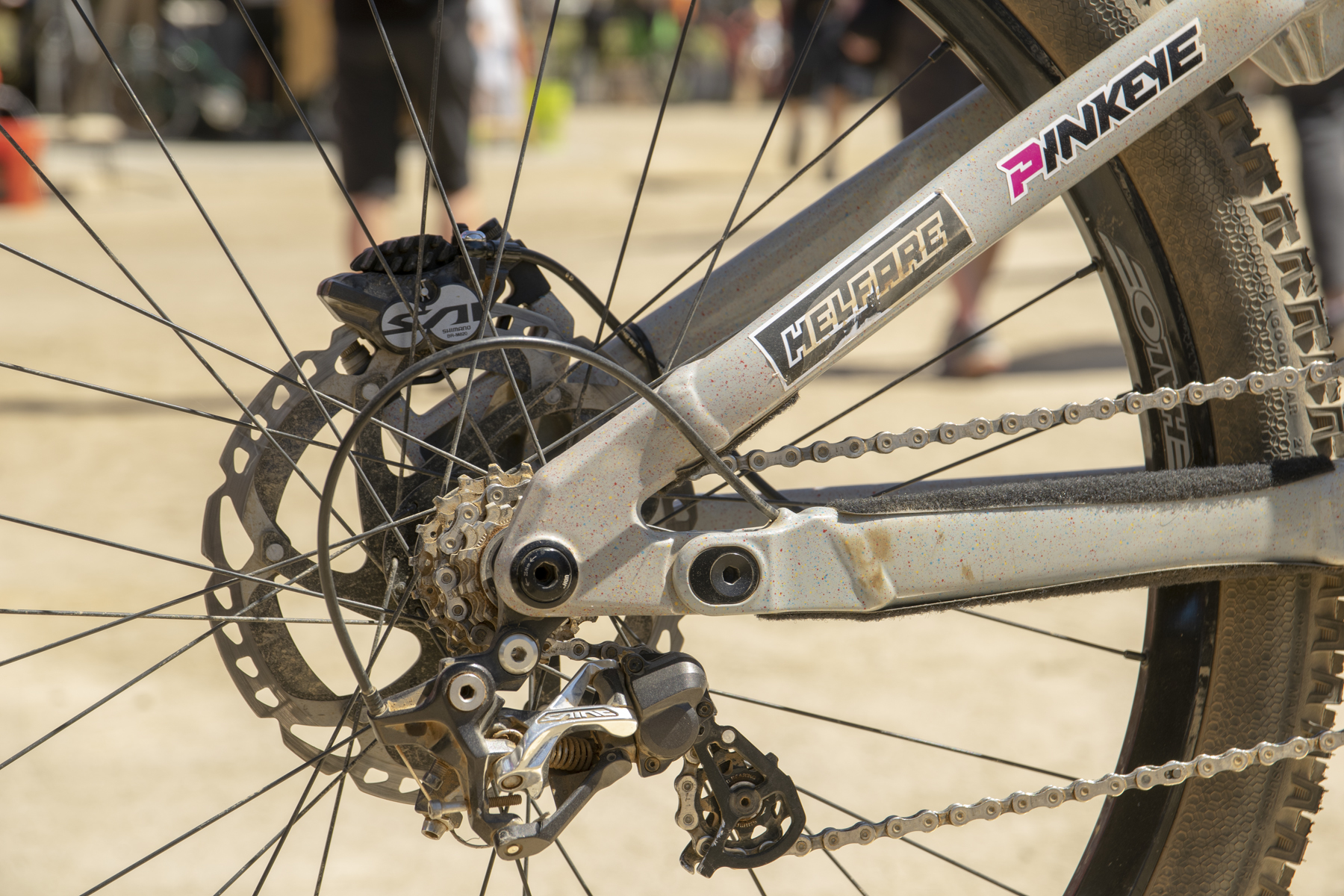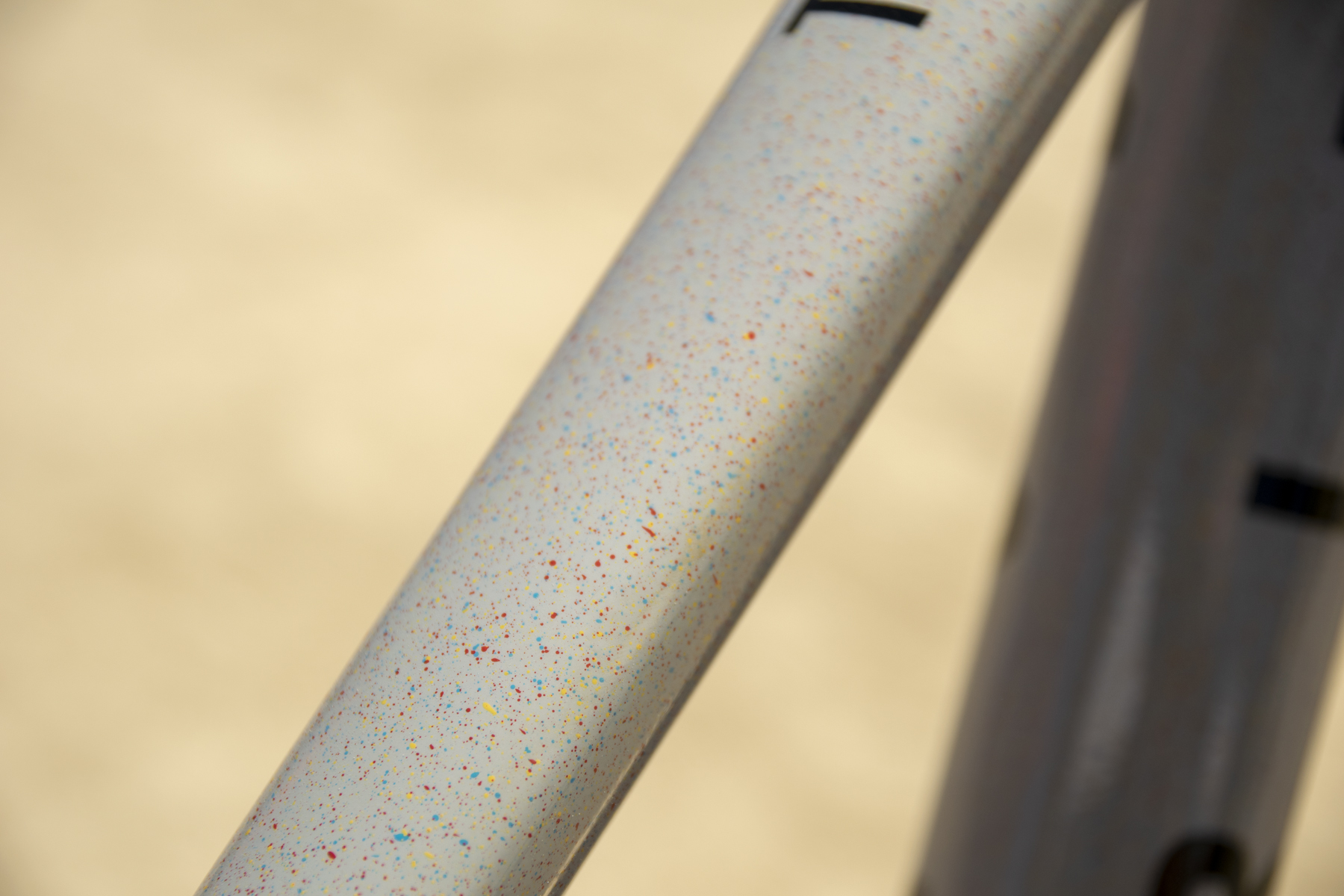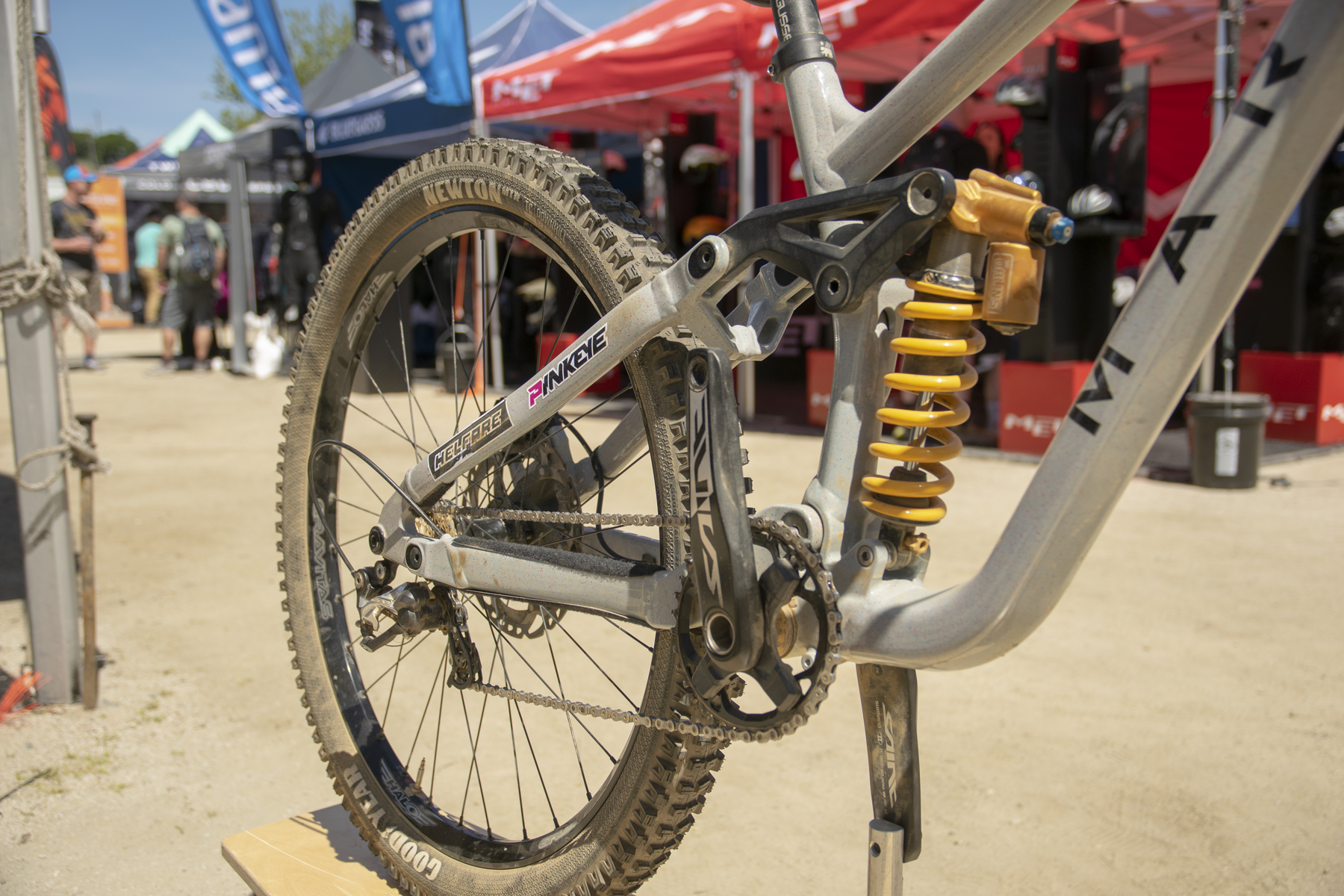 Stay tuned for a lot more in the next few days, and drop a line in the comments if there's anything you want to see.