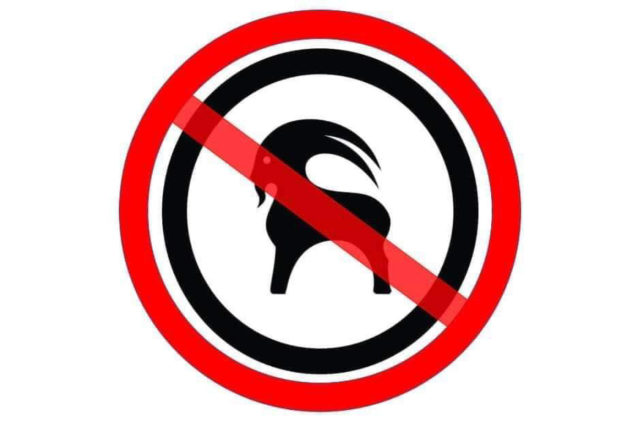 Author's Update — 11.25.19
The story of backcountry.com continues to evolve, and we will do our best to post updates as they come in.
If you are already familiar with the backstory, then please scroll to the bottom of this post for the latest developments.
How Did We Get Here?
On October 31st, 2019, Jason Blevins of the Colorado Sun reported that the e-commerce company, backcountry.com, has been suing small business owners who have trademarked the word "backcountry."
Please read Jason's initial article — and follow-up article — in full.
I also recommend checking out this conversation that Alex Kaufman published on his Wintry Mix Podcast on October 29th with Marquette Backcountry owner, David Ollila.
The afternoon of October 31st, I discussed my initial opinion about this on our GEAR:30 podcast, and noted that, if what Jason was reporting was indeed true, I couldn't see how anyone who truly cared about the outdoors and was a member of the outdoors community could continue to support backcountry.com.
They were being bullies, going after companies who were most vulnerable and least able to defend themselves against frivolous claims of trademark infringement, and they were doing this repeatedly.
I noted in that GEAR:30 episode that I would have more to say on this topic. Mostly, I wanted to see was how quickly and convincingly backcountry.com would (1) respond to this story, (2) own up to their repeated behavior, and (3) make amends to the companies they'd sued and had threatened to sue.
And yesterday evening, Backcountry.com did issue a statement, so, it's time now to say more.
What Backcountry.com Is — and Isn't
For the record, I will only refer to the company in question as Backcountry.com — not "Backcountry" — because this corporation seems to need to be reminded that it isn't the real backcountry.
Backcountry.com is an e-commerce website that sells products and widgets — only thing is, up until now, they had managed to convince many, many people in our outdoors community that they were more than just an e-commerce website. Or rather, a lot of people hadn't realized or didn't notice that the company was straying further and further away from its roots.
Backcountry.com was started by John Bresee and Jim Holland. I do not know Jim Holland. I did know John Bresee (rest in peace, John), and he and I had spoken in recent years about what sort of company backcountry.com was turning into.
But there is a silver lining in the behavior of backcountry.com going around bullying small outdoors-oriented companies: in so doing, they have shown their true colors, shown what sort of company they are today, and shown what they have devolved into.
Clearly, this company has moved very far away from the practices, ethics, and ethos of the real backcountry.
What the true Backcountry Is — and Isn't
The "backcountry" is the name that millions of us use to identify those sacred and severe places where we go to recreate, deepen friendships, challenge ourselves, reconnect with the greater world around us, where we help each other out, assist those in need, give of ourselves.
So it is appalling to think that this company has repeatedly been threatening and scaring members of our community who are offering avalanche safety courses (Backcountry Babes), making products to access these spaces (Marquette Backcountry Skis) and providing a kick to wake us up before or after a big day (Backcountry Nitro, who, facing a lawsuit from backcountry.com, rebranded to Wild Barn Coffee — you can read the story here).
In my book, that's enough right there to sever all ties with this e-commerce platform, and to boycott the company.
And when you learn that this is what they've been up to, why on earth would you want to display the corporate logo of this company on your skis or your cooler or your roof box?
There was a time, years ago, when I understood why members of the outdoors community would do this. But that logo now represents the antithesis of a backcountry ethos and ethic.
And before you try to argue that everything they did was "legal," please stop right there.
As every student of history knows, what is "Legal" and what is "Right" are often two different things. And when companies and corporations forget this, they lose their street cred and their right to claim that they understand the community that they are trying to reach.
You've outed yourself.
And then, you issued this….
The "Apology" — 11.06.19
More than a week after this story broke, the CEO of backcountry.com, Jonathan Nielsen, finally came forth with a statement.
And it was the sort of "corporate apology" that we all have come to know too well.
First of all, a real apology wouldn't have come a week later. The corporation apparently took its time to see which way the winds were blowing, to see if this thing would die down.
But thanks to the community of people who actually care about the outdoors and the real backcountry, this has not died down, and I am enormously proud of that. Thanks to every single one of you who have made sure that this has not quietly gone away.
The second thing is that a real apology does not read like this.
Here is the CEO's letter in full, with my commentary:
"We have heard your feedback and concerns, and understand we fumbled in how we pursued trademark claims recently. We made a mistake."
No, Mr. Nielson, your company did not make "a mistake." You targeted the smallest companies, the most vulnerable, the least able to defend themselves, and the easiest to scare.
You did not do this once, you did this repeatedly.
We all witnessed this type of behavior on the playgrounds of our schools when we were kids. The bullies often went after the most vulnerable. That was their M.O., and that has been the M.O of backcountry.com.
And the behavior of those bullies on those playgrounds wasn't a "mistake," it was, much like backcountry.com's behavior, a calculated decision, and a repeated, cowardly practice.
"In an attempt to protect the brand we have been building for nearly 25 years, we took certain actions that we now recognize were not consistent with our values, and we truly apologize."
You took "certain actions" — i.e., you repeatedly threatened and sued small, outdoors companies.
And you now recognize that those actions "were not consistent with our values."
If you only recognize this now — only after many thousands of us have called you out — it is safe to say that your values are not our values, and that they haven't been for years.
"It's important to note that we tried to resolve these trademark situations amicably and respectfully, and we only took legal action as a last resort."
First of all, we don't believe you. And this notice sent by one of your representatives to Backcountry Nitro — now Wild Barn Coffee — says otherwise (again, you can read the details here).
And second, screw you for using the language of "last resort" — you were not forced to resort to anything here. You were not being harmed, you were not the target of malicious activity, and we are smart enough to know this. You have convinced none of us, and you insult all of us with your "last resort" language. We call bullshit.
"That said, we know we mishandled this, and we are withdrawing the Marquette Backcountry action."
It's good to see you taking a correct step here. But this is just the first necessary step. There are a lot of other steps you'll need to take before we accept this apology of yours.
"We will also reexamine our broader approach to trademarks to ensure we are treating others in a way that is consistent with the culture and values envisioned by our founders and embraced by our community."
This is another good step. We think it would be great for you to either learn for the first time or to remember what seems to have been forgotten long ago, the culture and values of your founders and of this community you claim to care about.
"We only want what's best for the whole community and we want every person and business in it to thrive."
This is an astonishing statement. Because if you are to be believed, then how on earth do you explain your ongoing, repeated behavior here? You claim that you now "only" want what amounts to the opposite of how you have actually been acting?
So, no, we don't believe you. Rather, we believe that you are so out of touch that you are shocked by the reaction of the community you claim to want the best for.
"Backcountry has never been interested in owning the word "backcountry" or completely preventing anyone else from using it."
Cool. There is a pretty simple way to prove this — quit with all the lawsuits, and go make amends with the companies you've bullied.
"But we clearly misjudged the impact of our actions."
Yes, you did. And I'm sorry, but this is again clear evidence that you do not share our values. It wouldn't dawn on any of us to threaten and bully tiny businesses, as you have repeatedly done.
We know who you are and what you are. When you say that you "misjudged the impact" of your actions, it is clear that you did not see this response coming, and that you clearly have lost complete touch with who we are — who this outdoors community is.
"We understand that this step we've taken may not be enough for some of you."
Mr. Nielsen, I can tell you with complete certainty that "this step" is definitely not enough for the vast majority of us.
Great, you dropped the lawsuit against Marquette Backcountry Skis. But what about all of the other companies you've gone after?
"The hope is that we can ultimately win back your trust, even if it takes time. We are grateful to be a part of your lives, providing you with great gear for your outdoor adventures, and all we want is to go back to doing what we do best."
Selling widgets. You sell widgets. Widgets that we can easily buy elsewhere, from other online retailers and good local shops that understand our community, do more for our community, and haven't strayed so far from the ethics and ethos of this community.
"We intend to learn from this and become a better company."
Talk is extremely cheap, so we won't hold our breath. But perhaps your actions going forward will convince some of us that you have learned from this, that your apology is real, and that you can become a positive force in the outdoors community.
But what will that take?
Going Forward
If you want to start earning our trust back — rather than hoping that we'll all just forget what you've done — then I propose that you should:
(1) Immediately drop all of these frivolous lawsuits. Right now.
(2) Reach back out to the companies who did settle with you, apologize if they felt scared or threatened by you, ask if they believe that their settlements with you were fair and "amicably and respectfully" reached (as you claim), or whether they settled with you out of fear. Make amends.
Less than that, and we will happily take our business to good local shops and other online retailers who don't threaten, sue, and / or insult us.
I think it's fair to say that you have a massive amount of work in front of you.
So please get to it, or go away.
And I hope that one or the other of those two things happens very quickly.
Update: 11.18.19 — Some Positive Initial Steps from Backcountry.com
Since this article was originally published, I talked with Jason Blevins on our Blister Podcast about how the story got on his radar; the specifics of what backcountry.com was doing; how common or uncommon these practices are; how backcountry.com has subsequently responded; and what needs to be done going forward. Check it out here.
Update: 11.25.19 — Backcountry.com's new Partnership with Boise Gear Collective
In our last podcast (see directly above), I told the story of Tyson Stellrecht, the owner of what formerly was called Backcountry Pursuit, and what is now called Boise Gear Collective. Tyson emailed me this morning to report that backcountry.com CEO, Jonathan Nielsen, met with Tyson in Boise to form a new partnership between the two brands. You can read Tyson's account of the meeting with Nielsen and the new partnership, but we are happy to report that Tyson is very happy about both. In his words:
"I have now spoken in person with Jonathan Nielsen, the CEO of Backcountry.com. It was a very human conversation and we are excited to announce a new partnership. For the TL;DR crowd, I can say with certainty that Backcountry.com is making changes that will make them a better company."