The winner of this week's Gear Giveaway will get to pick any Moment ski they want!
You can read about a lot of Moment's skis in our 19/20 Winter Buyer's Guide, but here's the quick rundown: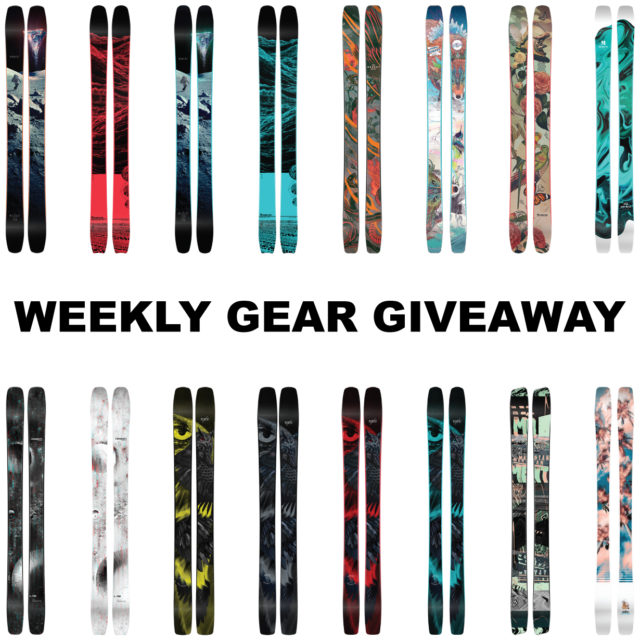 On the women's-specific side, they've got the ~90mm-wide Hot Mess, ~99mm-wide Sierra (a Blister "Best Of" Winner), and 108mm-wide Bella to cover a wide range of conditions, and handle all of them with a playful and intuitive ride.
On the unisex side, Moment's line covers a wide range. For directional skiers looking for stable, metal-laminate options, they offer the Commander 98, 108, 118, and 124. For those seeking a rare combo of edge hold and surfiness, Moment's signature Deathwish and its "Triple Camber" rocker profile offer a really fun and unique ride.
The PB&J, Wildcat 108, and Wildcat are great options for skiers who want a playful ski, but one with enough backbone to ski hard and fast. The Meridian is an extremely maneuverable reverse-camber ski that we've found to be surprisingly versatile and both playful and stable.
Then for those who want to earn their turns, Moment offers several of their standard shapes in lighter, touring-friendly layups, including the Wildcat Tour 108, Deathwish Tour, and Wildcat Tour.
For the park skiers out there, the Frankenski brings the Deathwish's Triple Camber design to a narrower, more firm-snow-oriented design. Lastly, they make the Carson PB&J and Carson Sierra for the younger shredders out there.
Enter before Friday, November 15th for your chance to win!
(Winners will be chosen at random. Must be 18 or older.)
By entering, you'll also receive our bi-weekly Blister newsletter, where we'll (a) announce each week the winner of our previous Gear Giveaway, (b) provide a roundup of the news and our highest-profile reviews of the past few days, and (c) offer sneak peeks of the products we're currently reviewing. It's good times for sure, so don't miss out. You'll also be kept up to date on what's new at Moment.