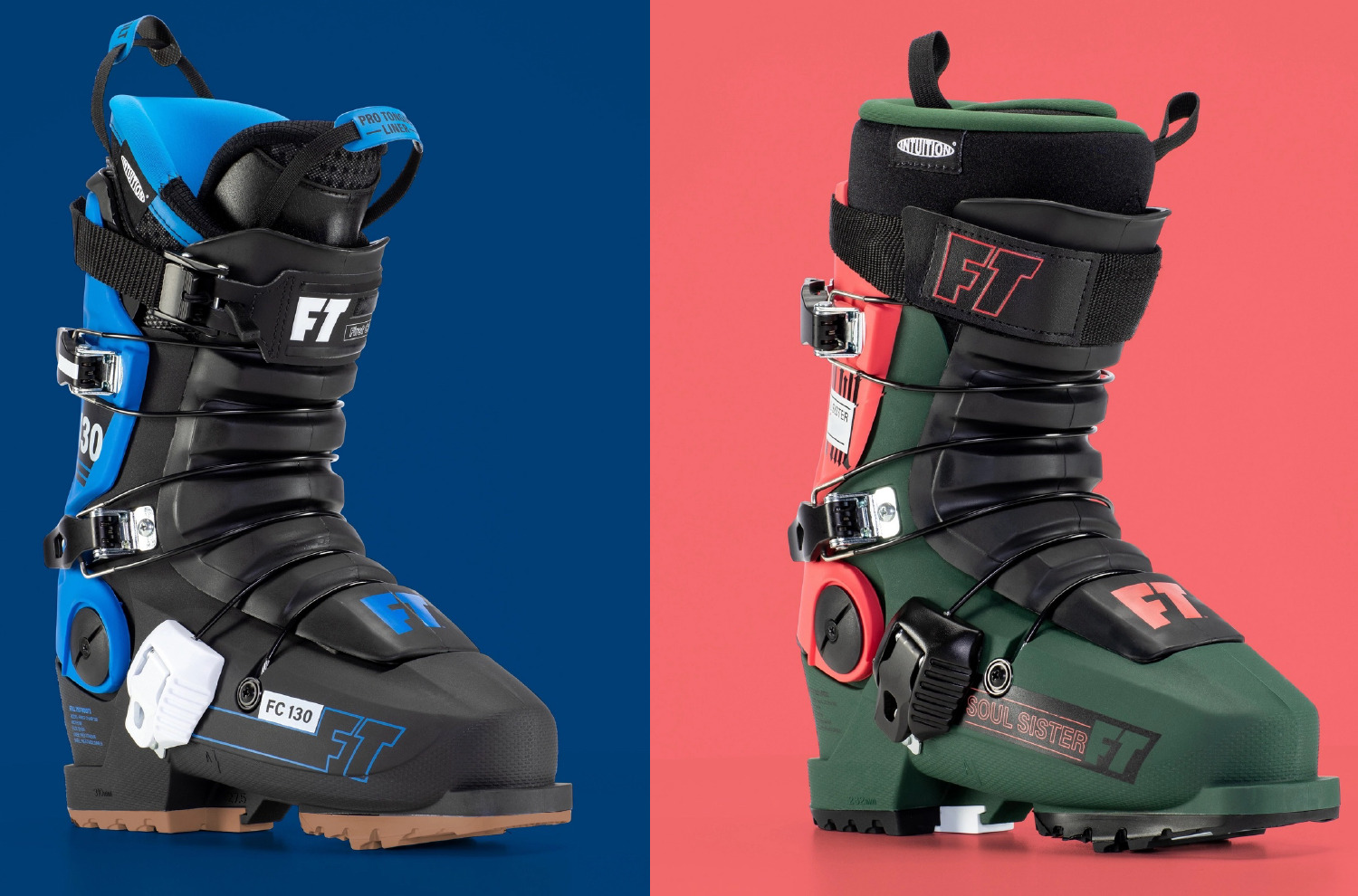 Today it was announced that the Full Tilt name and brand will no longer be used starting next year during the 2022-2023 season, but many (potentially all) of the actual products themselves will live on under the K2 brand and name. (Full Tilt was created by Jason Levinthal under the K2 Sports umbrella back in 2006.)
Full Tilt began as a sort of reincarnation of Raichle boots, and the Full Tilt brand has gained some very loyal followers over the years. Their iconic 3-piece boots have been a big hit with a lot of freestyle and park skiers, as well as many aggressive directional skiers like Seth Morrison and Bode Miller. (And in case you missed it, you should definitely listen to our recent GEAR:30 podcast with Bode to hear his take on Full Tilt boots).
We're curious to see how K2 moves forward with the Full Tilt products, but as of right now, it seems as though this will mostly be a sort of rebranding, rather than some major product overhaul (see Tom Wallisch's quote below). Still, given how ubiquitous the Full Tilt brand is among certain circles, this change is notable. If we get any more information in the near future, we'll update this post.
For reference, the full press release is below:
K2 Sports To Integrate Full Tilt Boots Into The K2 Product Collection To Further Energize The K2 Brand
Seattle, Washington, October 4, 2021– K2 Sports announces its plans to integrate the Full Tilt collection of boots into the K2 product line, to further innovate for the consumer and strengthen the K2 brand, effective for the 2022/2023 ski season. Founded in 2006 under K2 Sports, a collection of eight iconic winter sports brands, the Full Tilt brand has been known for its 3-piece ski boot technology, the choice of top pros worldwide and a major contributor to progressive skiing culture since its inception.
While the transition of the Full Tilt brand has been announced, the tried-and-true 3-piece boot and global support of athletes that have shaped the brand over the years will continue through the K2 Skis. For now, and the future, K2's ongoing dedication will further drive boot innovation and continue to promote the progression and culture of skiing.
"Full Tilt Boots have been on my feet for 15 years, for every X-Games medal, film segment, and edit. I've designed 10+ years of pro model boots with Full Tilt and loved every second of creating, testing, and marketing new versions every year. I'm excited for the future of K2 boots and to bring my flavor and style to a new line of products—the same molds, tech, and design but with a new logo. The boots will continue to provide the look, comfort, and stomped landings you've come to expect!" –Tom Wallisch.
The 21/22 winter season will be the final ski season of Full Tilt in the market. Through Spring of 2022, Full Tilt will be continuing to push out product releases, provide customer service, dealer support, warranties/exchanges, support athletes, share unique content and run a dedicated marketing platform. For decades, the original 3-piece ski boot design has dominated competition, brought style to the ski boot game, and provided fit solutions for countless skiers. Full Tilt's part in this storied legacy has been a fun one, embraced by the passionate community of park skiers, freestyle enthusiasts and core ski shops that live and breathe skiing every day.
About K2 Sports
A commitment to innovation has been the focus of K2 for over 60 years. What began as a garage brand has become a garage brand gone global. K2 Sports is a collection of iconic outdoor and winter sports brands with a specific focus on skiing and snowboarding. Each K2 Sports brand maintains its own individual point of view, drives its own pioneering innovation and is fueled with the collective strength of world-class development facilities, global distribution channels and committed customer service experts.