[Editor's Note: Zach completed his world-record attempt and we had a conversation with him on our Off The Couch podcast where he discussed when he first got the idea to attempt this; the biggest differences between running 100 miles on a treadmill vs a track; and his preparation, strategy, and goals for this event. Below you can listen to the whole conversation.]
Given the current cancellation of races and running events, this Saturday, May 16, American runner, Zach Bitter, will be attempting to break the World Record for fastest 100 miles run on a treadmill.
Bitter is the current World Record holder for fastest 100 miles run on land, a feat he accomplished nine months ago in 11 hours and 19 minutes, shattering the previous record by almost 10 minutes.
(Check out the conversation we had with Zach shortly after he set the incredible new record.)
The current 100-mile treadmill record is held by Dave Proctor, who covered the virtual distance in 12 hours and 32 minutes last year.
To break Proctor's record, Bitter will need to run at a pace under 7:30 per mile — yep, sub-7:30 miles … for 100 miles.
Bitter will be running on a NordicTrack X22i treadmill at his home in Phoenix, AZ, and you can watch the live stream of the attempt on Zach's YouTube channel.
WHEN / WHAT / WHO
The World Record attempt will be broadcasted LIVE between 6:30 a.m.–7 p.m. PST via YouTube LIVE here, with ultra-endurance athletes and commentators hosting a daylong show. Check out the guests schedule: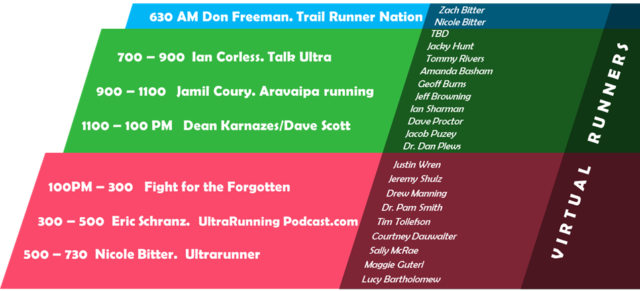 Additionally, 250 spots will be made available for runners from around the world to 'Run with Zach' via Zoom connections into the YouTube LIVE stream.
So tune in, see some of your favorite runners, and watch this human machine do his thing.