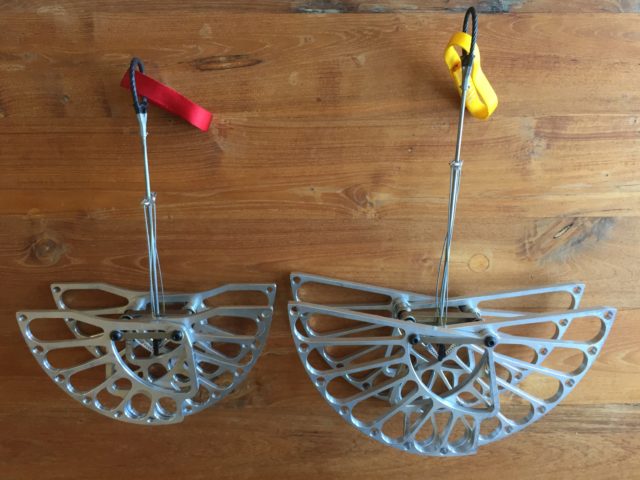 Erick Davidson makes the best cams that you've never heard of — they aren't sold in stores or online, and Davidson's company, Merlin Rock Gear, doesn't even have a website.
Erick, a mechanical engineer by day, designs and fabricates large-format cams that are much larger than Black Diamond's number 6 Camalot, and that cover sizes way beyond what is protectable with more common commercial cams. And because of some clever engineering and expert construction, they're also much lighter than the Valley Giant cams that span similar sizes.
Beyond the engineering elements of it all, making your own cams and selling them to people for use in very consequential settings is a much more serious undertaking than making chalk bags, packs, or bouldering pads. So we talk to Erick about the innovations in design he brought to Merlin cams, how he convinced himself that they were safe to use and sell, and where you can pick one up before you find yourself at the base of an unprotectable squeeze chimney.
TOPICS & TIMES:
How did Erick start making cams? (2:35)
When cams fail, which part is usually breaking? And why? (9:20)
What's different about the stem of Merlin cams? (15:25)
How does taking tons of poorly placed whippers affect the cam? (22:53)
What do the control horns do? (32:50)
Will there be a production run in the future? (39:40)
Where does the name "Merlin" come from? (47:20)
How can people place an order? (50:05)
Has Erick whipped on one of his cams yet? (53:02)
What's the best possible way to boost sales? (58:05)
>

Subscribe to
All Things Climbing
Or subscribe with your favorite app by using the address below