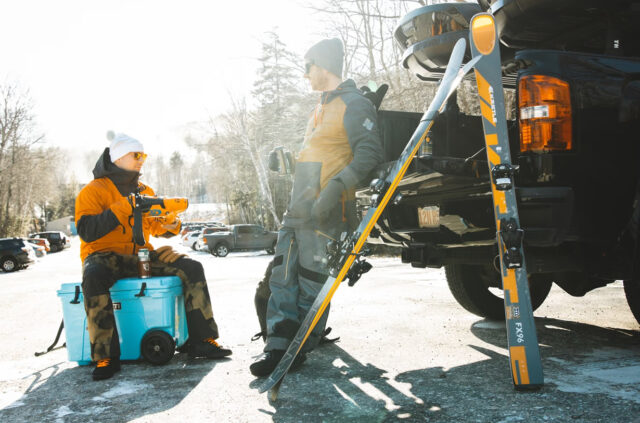 We've got another edition of Shop Talk for you, where we talk with folks from one of our Blister Recommended Shops to get their perspective on a mix of topics that range from broadly applicable to all of us, to topics that help us better understand what's going on in the local community that each shop serves.
Today, we've got Eric Gerrmann & George Michaelsen, two friends who started The Ski Monster. You can stop by their very cool shop located at 60 Canal St in Boston, Massachusetts, or you can check them out online at theskimonster.com.
We talk about how George and Eric met; how getting fired — twice! — turned out to be a very positive development; the diverse customer base they serve; why ski shops ought to work to elevate the experience of purchasing all of this expensive gear; and more.
TOPICS & TIMES:
How George & Eric met (8:06)
Origins story of The Ski Monster (16:19)
Avoiding the "race to the bottom" (39:34)
Handling negative feedback (48:33)
GEAR (54:23)
Serving new skiers (58:52)
Testing the products they carry (1:08:55)
Covid & going "by appointment only" (1:17:12)
Wrap up (1:28:54)
What We're Celebrating (1:31:21)
RELATED LINKS: