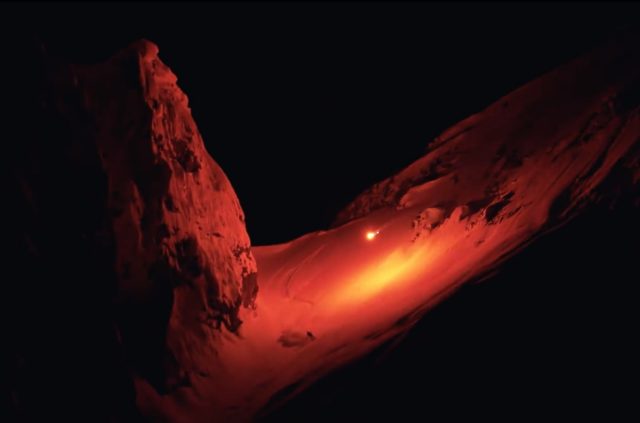 Nicolas Vuignier is one of the most creative individuals in the ski industry. From his cinematography to his editing and skiing, he's continuously put out some of the coolest content in the past few years.
You might recognize his name from the "Centriphone" edit where he attached his phone to a string, swung it around his head, and thus created a DIY 360° video effect. And rather than hide how he did it, he then made a video showing exactly how you could create your own "Centriphone" edit. Pretty cool.
His most recent edit with cinematographer, Jules Guarneri, is equally impressive and innovative. When you combine pyrotechnics, night skiing, and the riding of Nico, Jeremy Heitz, Sam Anthamatten, and more, you're bound to end up with something cool. And "Heatseeker" is definitely very, very cool.
He'll soon be releasing the behind-the-scenes video on how he did it, but for now, I'd just recommend watching the video (several times) because the filming, editing, and skiing are all amazing.
Watch the whole video below: