Whoa. We sure hope you're feeling lucky, because the winner of our Gear Giveaway this week will receive Kuat's flagship hitch-mounted bike rack, the NV 2.0.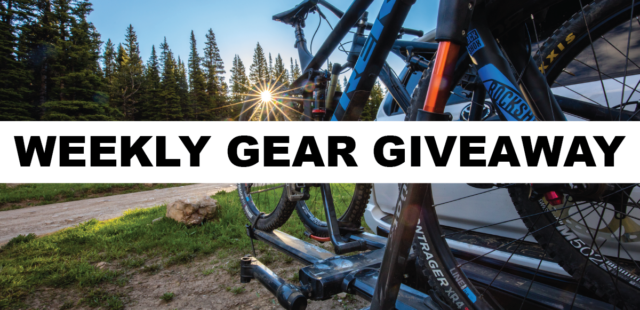 The Kuat NV 2.0 is a full-featured platform rack. It has the capacity for two bikes (up to 60 lbs each), has a foot assisted pivot system so you can access your trunk, and adjustable front tire cradles to fit a wide variety of bikes. A bike rack is essential for getting out on the trail and the NV 2.0 is a versatile and feature-rich option.
Enter before Friday, August 16th for your chance to win!
Eligibility & How To Enter
To be eligible, like us on Facebook and / or follow us on Instagram, then sign up here to win:
(Winner will be chosen at random. Must be 18 or older. This particular contest is limited to residents of the lower 48 States and Canada.)
By entering, you'll also receive our bi-weekly Blister newsletter, where we'll (a) announce each week the winner of our previous Gear Giveaway, (b) provide a roundup of the news and our highest-profile reviews of the past few days, and (c) offer sneak peeks of the products we're currently reviewing. It's good times for sure, so don't miss out. You'll also be kept up to date on all the latest from Kuat. Good luck!