The winner of this week's Gear Giveaway will get a Bivystick — a personal GPS communication device great for any of your off-the-grid adventures.
You can learn a whole lot more about the Bivystick and GPS devices by listening to our podcast with Bivy's Pitt Grewe, but the very short story is that Bivystick lets you send and receive text messages, track and share your location, get weather forecasts, and send SOS messages — all from basically anywhere you can see the sky via the Iridium satellite network.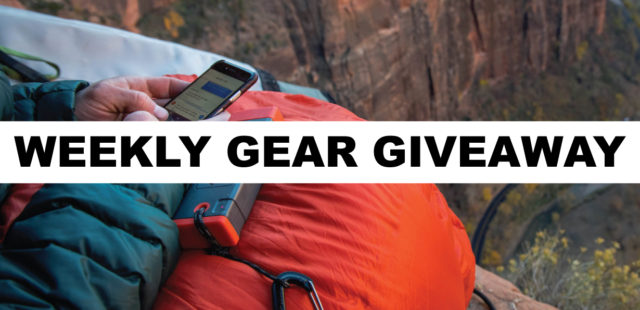 Coming in a compact package and low weight, the Bivystick also requires no annual contract or activation fee, letting you start and stop service whenever you want. Lastly, the winner will get 30 free credits for their Bivystick as soon as they activate it, which equates to 30 text messages, 30 location shares, 30 weather reports, or 30 hours of location tracking.
Enter before Friday, July 26th for your chance to win!
Eligibility & How To Enter
To be eligible, like us on Facebook and / or follow us on Instagram, then sign up here to win:
(Winner will be chosen at random. Must be 18 or older.)
By entering, you'll also receive our bi-weekly Blister newsletter, where we'll (a) announce each week the winner of our previous Gear Giveaway, (b) provide a roundup of the news and our highest-profile reviews of the past few days, and (c) offer sneak peeks of the products we're currently reviewing. It's good times for sure, so don't miss out. You'll also be kept up to date on all the latest from Bivy. Good luck!