The winner of this week's Gear Giveaway will get a 3-day AIARE Level 1 or AIARE Level 2 Avalanche Course from 57hours!
57hours matches individuals with certified guides for outdoor adventures in the backcountry and beyond. They can connect you with the best people for anything from avalanche courses in Grand Teton National Park to rock climbing in Kalymnos to backcountry skiing in Europe. We recently took a mountain biking and climbing trip with a guide booked through 57hours, and you can watch the full video recap from that trip, but the short story is that we're very excited about this new outlet for connecting guides with anyone looking to get outside — whether you're a beginner in a particular sport, or an expert.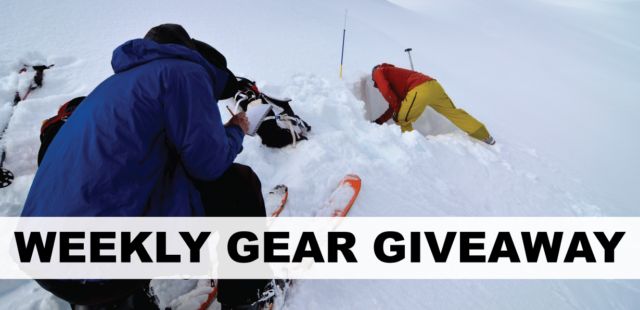 Now is the perfect time to start planning your backcountry skiing adventures, and there's no better way to be prepared for backcountry objectives than by learning new avalanche safety skills or refreshing old ones to mitigate avalanche risk. Taking an AIARE course is one of, if not the most important step to take before getting into the backcountry, so this is an excellent opportunity for those who have been interested in getting into the backcountry, but who haven't yet been able to get proper training and education.
While this is a great chance for beginner backcountry skiers and snowboarders, it's also great for experienced backcountry travelers looking to learn more about the terrain and conditions in which they spend time. Count on learning everything from slope evaluation to route finding to snow science to traveling in complex, avalanche-prone terrain.
The 57hours team will contact the winner to determine the perfect location and dates for the course, so enter before Friday, December 13th for your chance to win!
(Winners will be chosen at random. Must be 18 or older.)
By entering, you'll also receive our bi-weekly Blister newsletter, where we'll (a) announce each week the winner of our previous Gear Giveaway, (b) provide a roundup of the news and our highest-profile reviews of the past few days, and (c) offer sneak peeks of the products we're currently reviewing. It's good times for sure, so don't miss out. You'll also be kept up to date on what's new at 57hours.