The winner of our Gear Giveaway will get to pick any pair of Renoun skis they want!
Now, we've talked a lot about Renoun here at Blister, and a big part of that is the skis' unique non-Newtonian "VibeStop" construction. You should listen to episode 67 of our Blister Podcast with Renoun's founder, Cyrus Schenck, for the whole story behind the brand and their tech. But the very abbreviated version is that Renoun's skis tend to feel fairly soft and easy to ski at slow speeds, but then they feel significantly stiffer and more stable when you start skiing faster.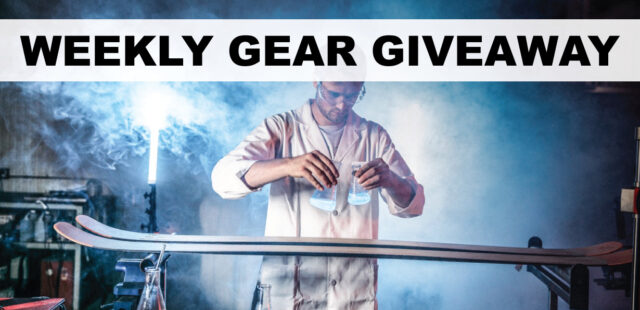 The result is a truly unique on-snow experience, and Renoun now makes a wide range of skis. Their Atlas 80 is a very precise on-piste carver, their Endurance 88 and 98 are very versatile all-mountain skis, their Earhart 88 is a women-specific all-mountain ski that our reviewers have really liked, and their Citadel 106 is a really playful, really light ski ideal for human-powered adventures.
Renoun's skis really do need to be tried to truly understand how they feel, but now's your chance to do just that — enter before Friday, October 8th for your chance to win.
[And even if you don't win this giveaway, if you attend our Blister Summit this winter, you'll be able to try all of their skis.]
(Winners will be chosen at random and announced next Friday in our Blister Newsletter. Must be 18 or older. Winner will be able to choose one pair of Renoun skis.)
By entering, you'll receive our bi-weekly Blister newsletter, where we'll (a) announce each week the winner of our previous Gear Giveaway, (b) provide a roundup of the news and our highest-profile reviews of the past few days, and (c) offer sneak peeks of the products we're currently reviewing. It's good times for sure, so don't miss out. You'll also be kept up to date on what's new at Renoun.