The winner of this week's Gear Giveaway will get to pick any pair of skis they want from Sego's lineup!
That includes their playful Big Horn 90, 96, 106, & 116; touring-oriented and women's-specific Lupine 92 & 108; carving-oriented Cleaver 88, 102, & 110; backcountry Condor 98, 108, & 116; and even their swallow-tailed Wizard Monoski and Wizard Monoblade, for those who want to get crazy.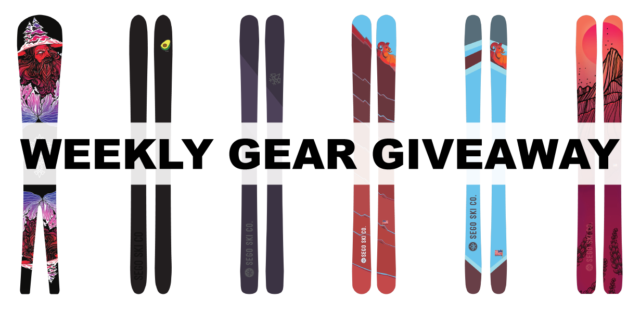 The whole line looks exciting and covers a very broad range, and we're personally big fans of the Big Horn 106 and we're very excited to get on the redesigned Condor 108, which we'll be talking about very soon. So enter before Friday, February 7th for your chance to win!
(Winners will be chosen at random. Must be 18 or older.)
By entering, you'll also receive our bi-weekly Blister newsletter, where we'll (a) announce each week the winner of our previous Gear Giveaway, (b) provide a roundup of the news and our highest-profile reviews of the past few days, and (c) offer sneak peeks of the products we're currently reviewing. It's good times for sure, so don't miss out. You'll also be kept up to date on what's new at Sego.