The winner of our Gear Giveaway this week will get the J Skis Slacker!
As we noted in our First Look of the new Slacker, this is J's first ski designed with backcountry touring in mind. But as you can see from its "Uphill Both Ways" graphic — and more importantly — its design and construction, this isn't your typical touring ski.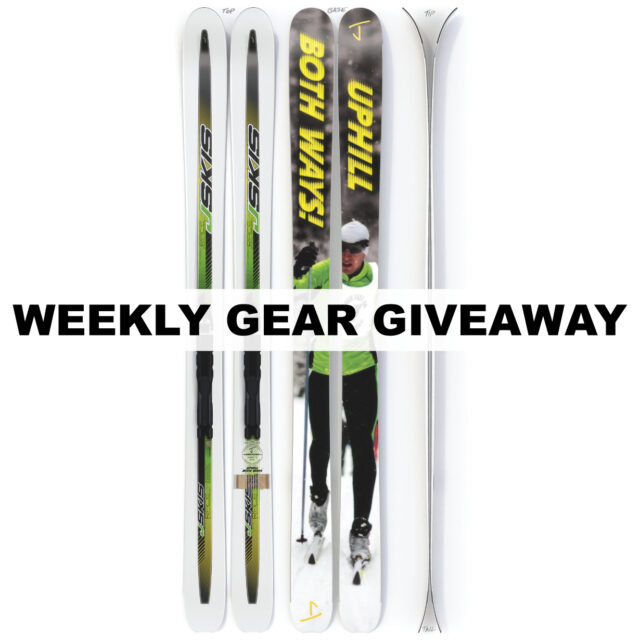 With a moderate weight, twinned tail, deep rocker lines, and a progressive mount point, the Slacker seems best suited to those who want a fairly light ski that doesn't suck on the descent. And it should be particularly appealing to those who like to take a more playful approach to skiing, or people who want a ski that's fun at slower speeds and that can still be pushed quite hard. Plus, at ~1920 g per ski, we wouldn't rule out the Slacker if you ski in the resort but prefer a lighter ski (we'll be saying more about this in our upcoming 20/21 Winter Buyer's Guide).
So now is your chance to try what J calls "the least nerdy touring ski on the market" — enter before Friday, October 16th for your chance to win!
(Winners will be chosen at random and announced next Friday in our Blister Newsletter. Must be 18 or older. This particular giveaway is limited to the US & Canada.)
By entering, you'll receive our bi-weekly Blister newsletter, where we'll (a) announce each week the winner of our previous Gear Giveaway, (b) provide a roundup of the news and our highest-profile reviews of the past few days, and (c) offer sneak peeks of the products we're currently reviewing. It's good times for sure, so don't miss out. You'll also be kept up to date on what's new at J Skis.