The TWO winners of our Gear Giveaway this week will each get a pair of Hustle Bike Labs' magnetic bike pedals!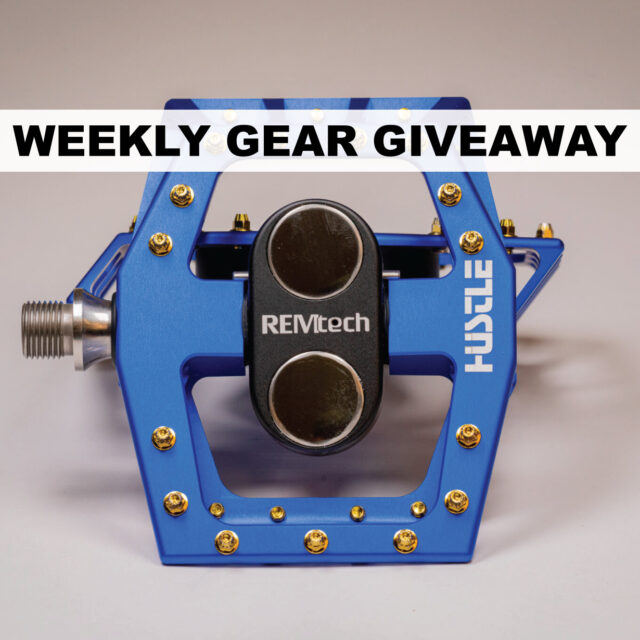 We reviewed the Hustle Avery REMtech pedal last summer and both Dylan Wood (a clipless rider) and I (a flat-pedal rider) came away impressed by how they managed to combine traits of both categories. The REMtech pedals are easier to get into and out of than just about any clipless pedal, but they can also create better retention than most flat pedals, and let you lift the rear end of the bike with your feet like a clipless pedal.
You can read our review and/or listen to our Bikes & Big Ideas podcast with them for the whole story on Hustle, but in the meantime, enter before Friday, May 13th for your chance to win a pair!
(Winners will be chosen at random and announced next Friday in our Blister Newsletter. Must be 18 or older. This particular giveaway is limited to residents of the U.S.)
By entering, you'll receive our bi-weekly Blister newsletter, where we'll (a) announce each week the winner of our previous Gear Giveaway, (b) provide a roundup of the news and our highest-profile reviews of the past few days, and (c) offer sneak peeks of the products we're currently reviewing. It's good times for sure, so don't miss out. You'll also be kept up to date on what's new at Hustle Bike Labs.