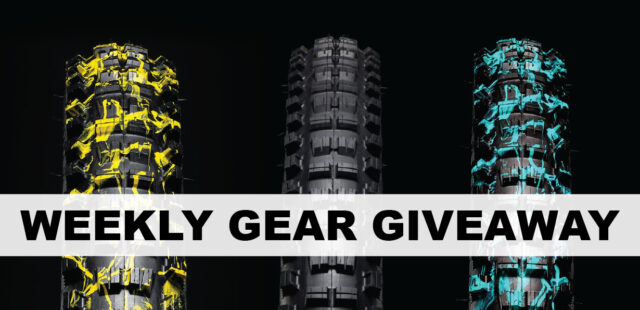 You can read more about our experience with the Versus All-Mountain tire in our Tire Guide & Comparisons, but the long story short is that it's a versatile tread that competes quite well with some of the bigger brands in the market, and is available in a lighter "Trail" casing and compound, or burlier "Downhill" version — both of which feature the brand's Versa woven layer for added puncture protection. Plus, you can get it in some unique "splatter" colorways.
Enter before Friday, April 23rd for your chance to win!
(Winners will be chosen at random and announced next Friday in our Blister Newsletter. Must be 18 or older. This particular giveaway is limited to the U.S., Canada, & Mexico. Winners will be able to pick any pair of Versus tires from the regular lineup that is available in the shop in the next 12 months.)
By entering, you'll receive our bi-weekly Blister newsletter, where we'll (a) announce each week the winner of our previous Gear Giveaway, (b) provide a roundup of the news and our highest-profile reviews of the past few days, and (c) offer sneak peeks of the products we're currently reviewing. It's good times for sure, so don't miss out. You'll also be kept up to date on what's new at Versus.