The winner of this week's Gear Giveaway will get to pick any AT boot from Scarpa's Maestrale and Gea lines!
You can read more about our experiences with the Maestrale RS and Maestrale XT in our Winter Buyer's Guide or in our full review of the Maestrale RS, but the short story is that they've proven to be extremely impressive boots when it comes to balancing uphill efficiency with very strong downhill performance.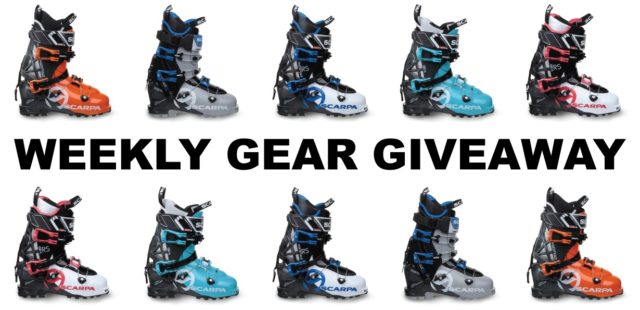 The women's Gea line offers the same design and features of the Maestrale series, but with a women's-specific fit and softer flex patterns. Between the Gea, Gea RS, Maestrale, Maestrale RS, and Maestrale XT, the line covers a really wide range of flexes, so enter before Friday, October 18th for your chance to win!
(Winners will be chosen at random. Must be 18 or older.)
By entering, you'll also receive our bi-weekly Blister newsletter, where we'll (a) announce each week the winner of our previous Gear Giveaway, (b) provide a roundup of the news and our highest-profile reviews of the past few days, and (c) offer sneak peeks of the products we're currently reviewing. It's good times for sure, so don't miss out. You'll also be kept up to date on everything from Scarpa.