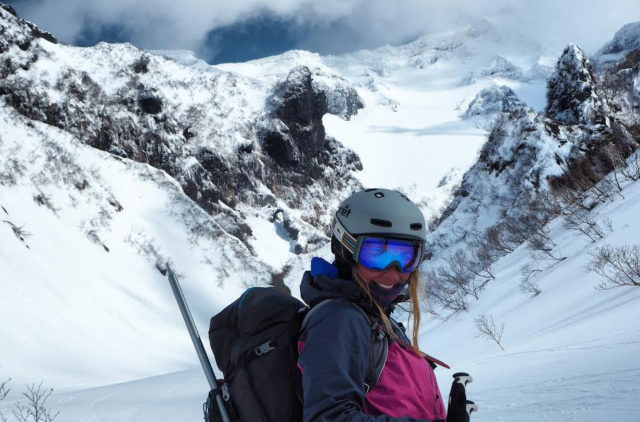 Age: 25 | Vitals: 5'9", ~145 lbs | Years skiing: 21 | Current Residence: Taos, New Mexico
Background
I grew up in Santa Fe, New Mexico and for as long as I can remember, my dad has been taking me on big adventures in the mountains with a heavy pack and lots of lessons along the way. My dad has also always been a bit obsessed with skiing, and instilled this love in me from a very young age. I spent many of my early winter days skiing at Santa Fe Ski Basin and Taos Ski Valley. 
I began working in the ski industry at the age of 18, working for one of the only successful local ski shops in Albuquerque. This was an excellent job for me as it ensured that I would get 50+ ski days a year and, as a super-broke college student attending UNM, it meant that I could also get my hands on some ski gear. It also gave me a smooth transition into the bike shop at Sport Systems during the summer.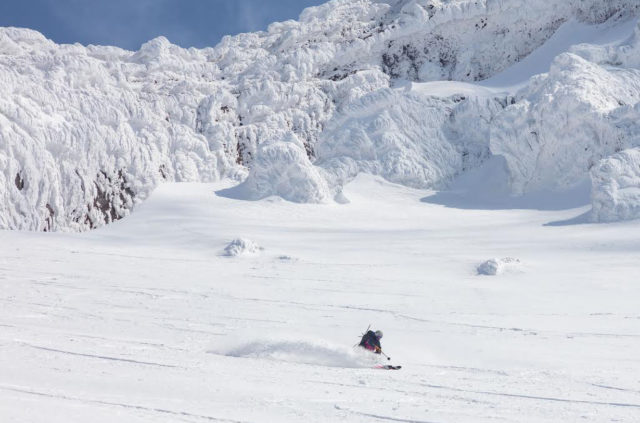 I began bootfitting in 2011, and attended Masterfit University to receive my bootfitting credentials for the first time in 2012. After graduating from UNM with my Bachelor's in December of 2015, I promptly moved to Taos and began working for one of the most incredible shops and premier bootfitting businesses in the nation, The BootDoctors in Taos Ski Valley. Working for The BootDoctors had been a dream of mine for many years. I have attended Masterfit University five times and have now attained the highest level of certification from it, and can say that bootfitting only gets more rewarding and thrilling to me the more I delve into it.
I ski Taos Ski Valley 100+ days a year, with occasional Colorado days and some touring come late spring. I've stuck around Taos thanks to its steep terrain and those magical, rocky chutes. I spend my days hiking West Basin and Highline ridge and also lapping the Kachina Peak chair. I love skiing dense trees, many of the long bump runs on the lower frontside, and do not mind charging hard on groomers when it comes to getting back to the chair. Part of my obsession in hiking the ridges is enjoying the utterly silent and still moments upon some of the highest mountains in New Mexico. I have also recently enjoyed some unique ski trips, such as summiting and skiing Mt. Rishiri off the Sea of Japan and touring and skiing around the Prince William Sound in Alaska, by boat.
Aside from skiing and hiking, I grew up playing soccer year round. Once I quit soccer around the age of 17, I searched for an activity to fulfill my downtime from skiing and soon came across my second-greatest passion: mountain biking.
In the summer, I work as a mountain-bike guide through Western Spirit Cycling, taking people on multi-day guided biking and camping trips all throughout the West. This enables me to sleep outside more than indoors, which, as far as I'm concerned, is an excellent quality of life.