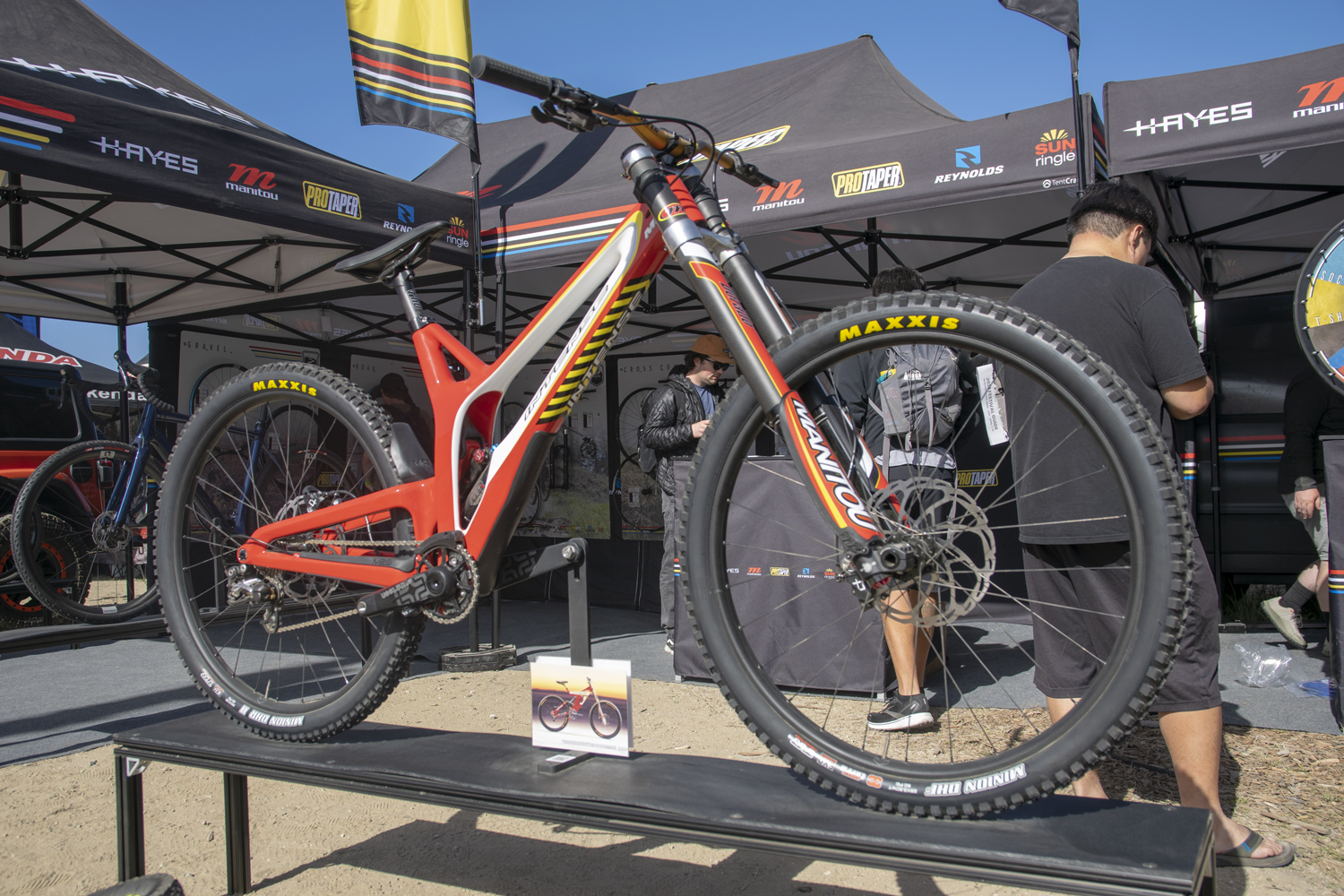 There was a lot more at Sea Otter that didn't make it into Part 1 of our coverage so here are a bunch of highlights from our second day at the show.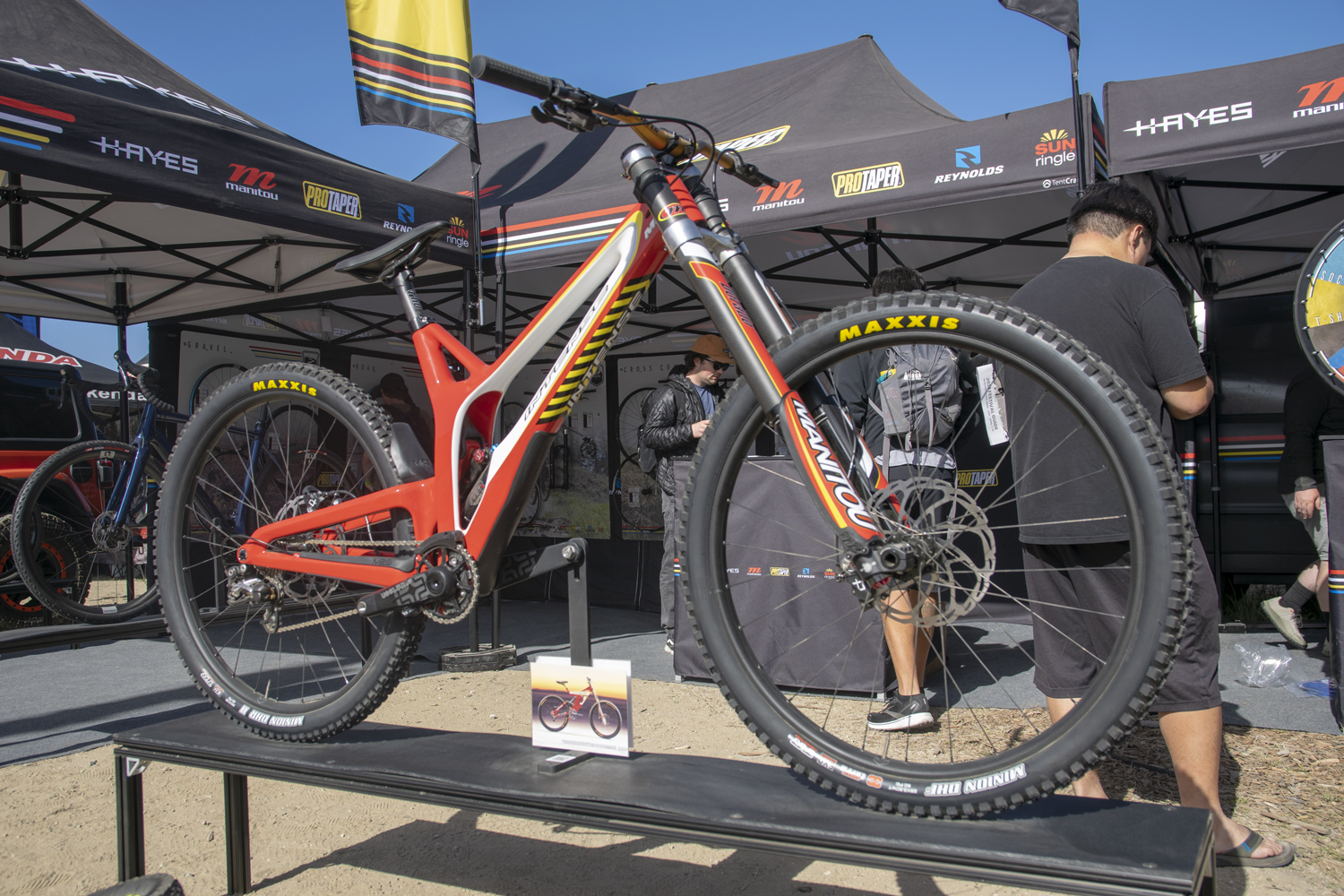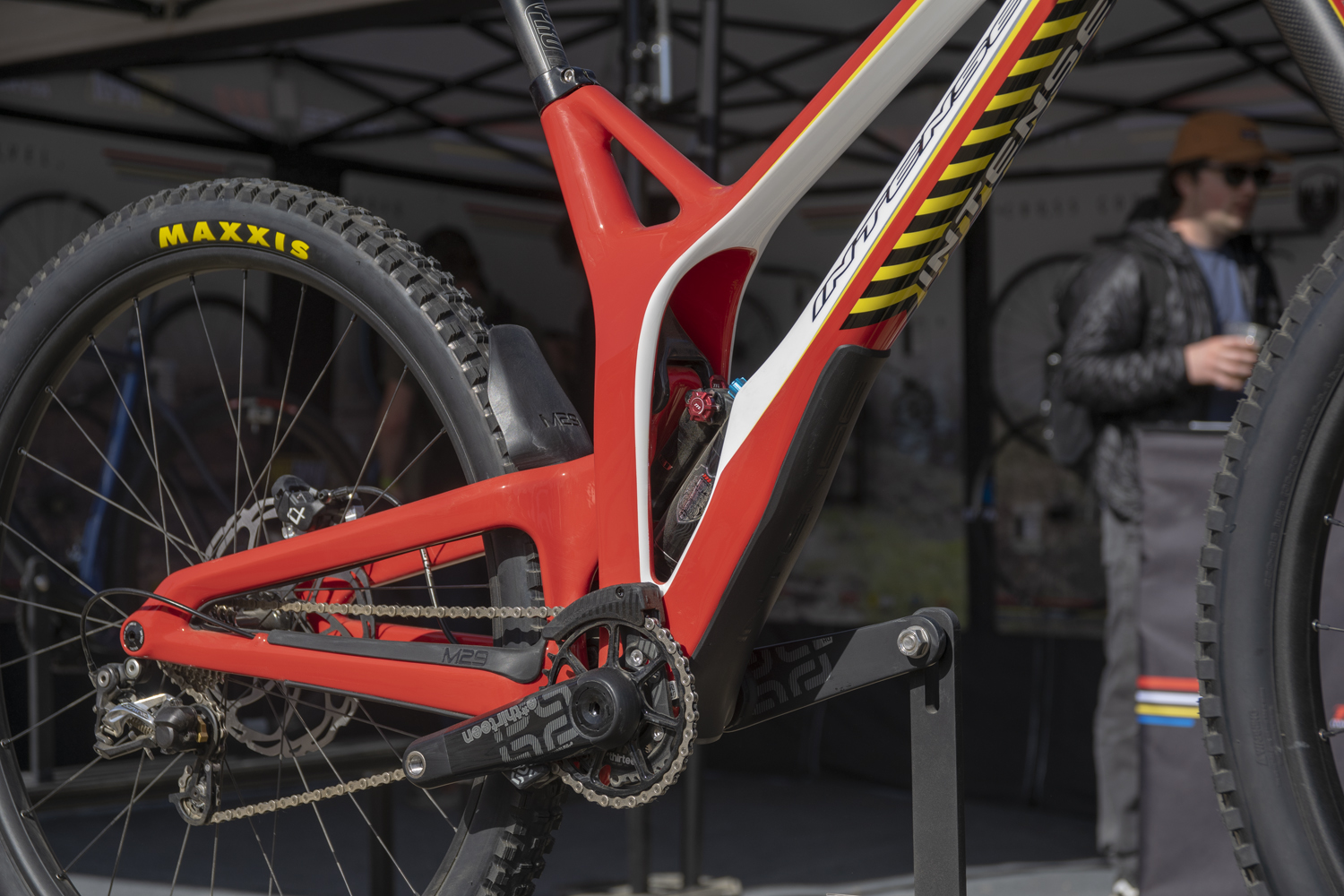 HT was showing off their new T2 and X3 pedals. Both get a new chamfered side plate for easier entry, improved bearings, and the X3 gets the "Pro Plate" to help guide entry when dropping a foot.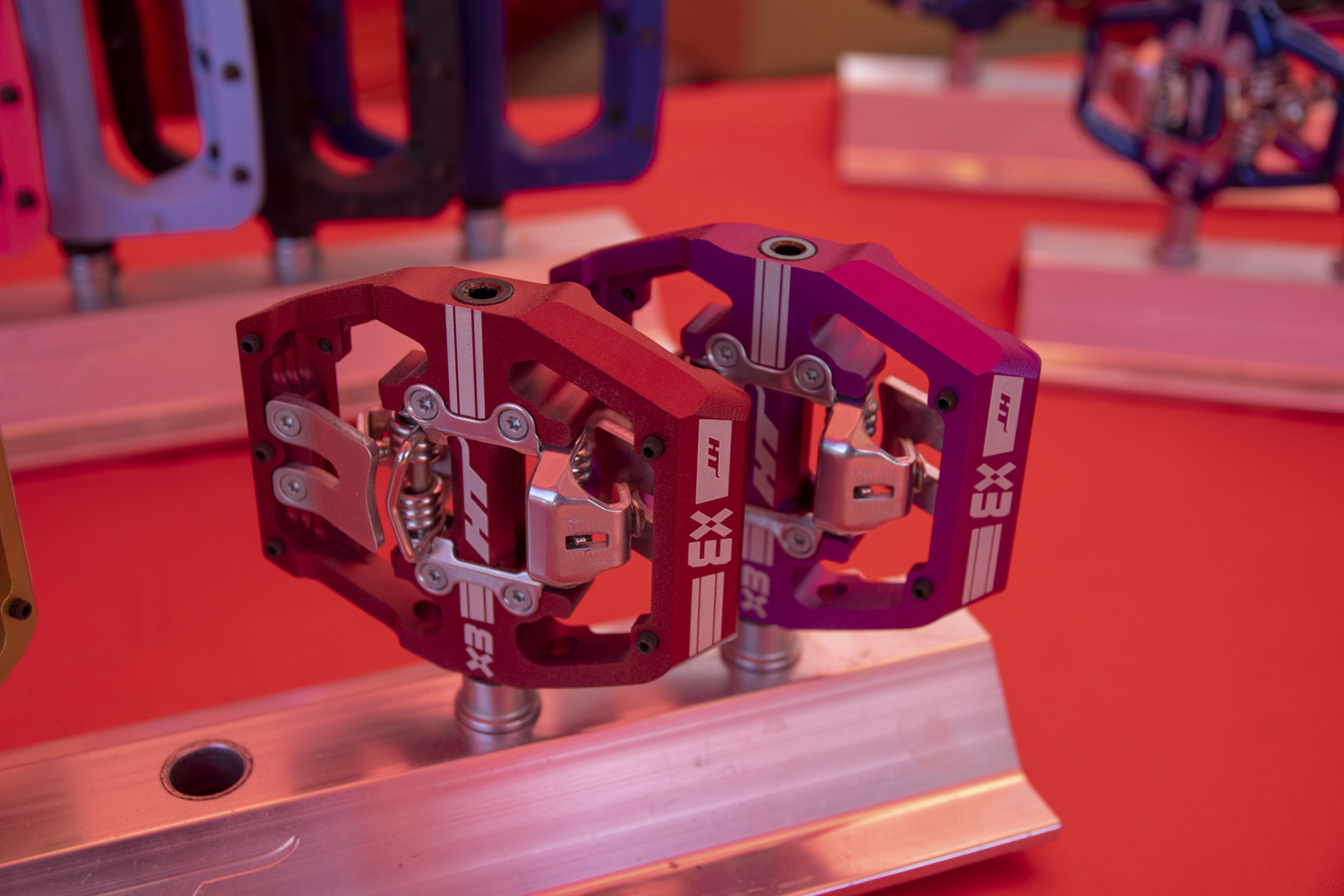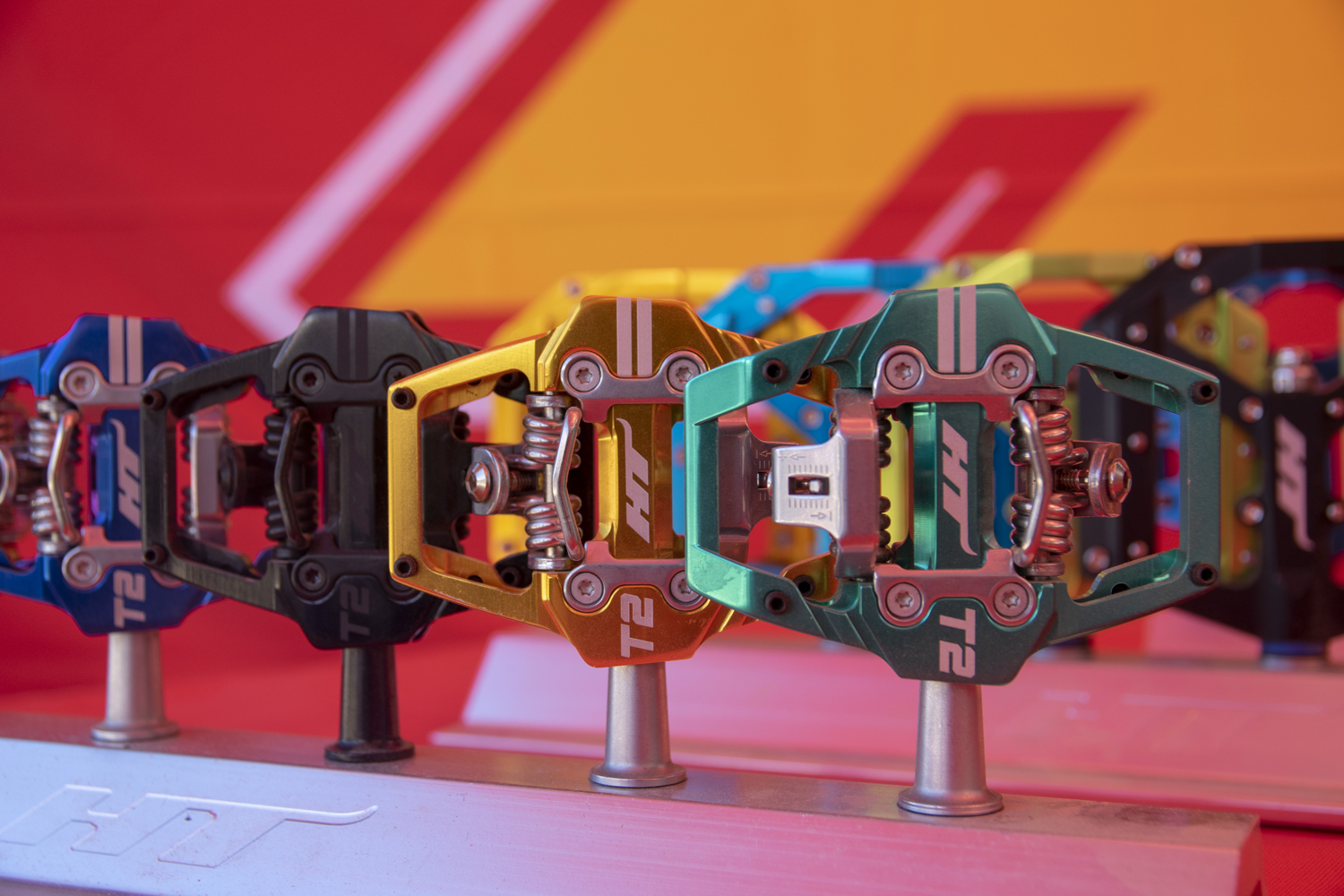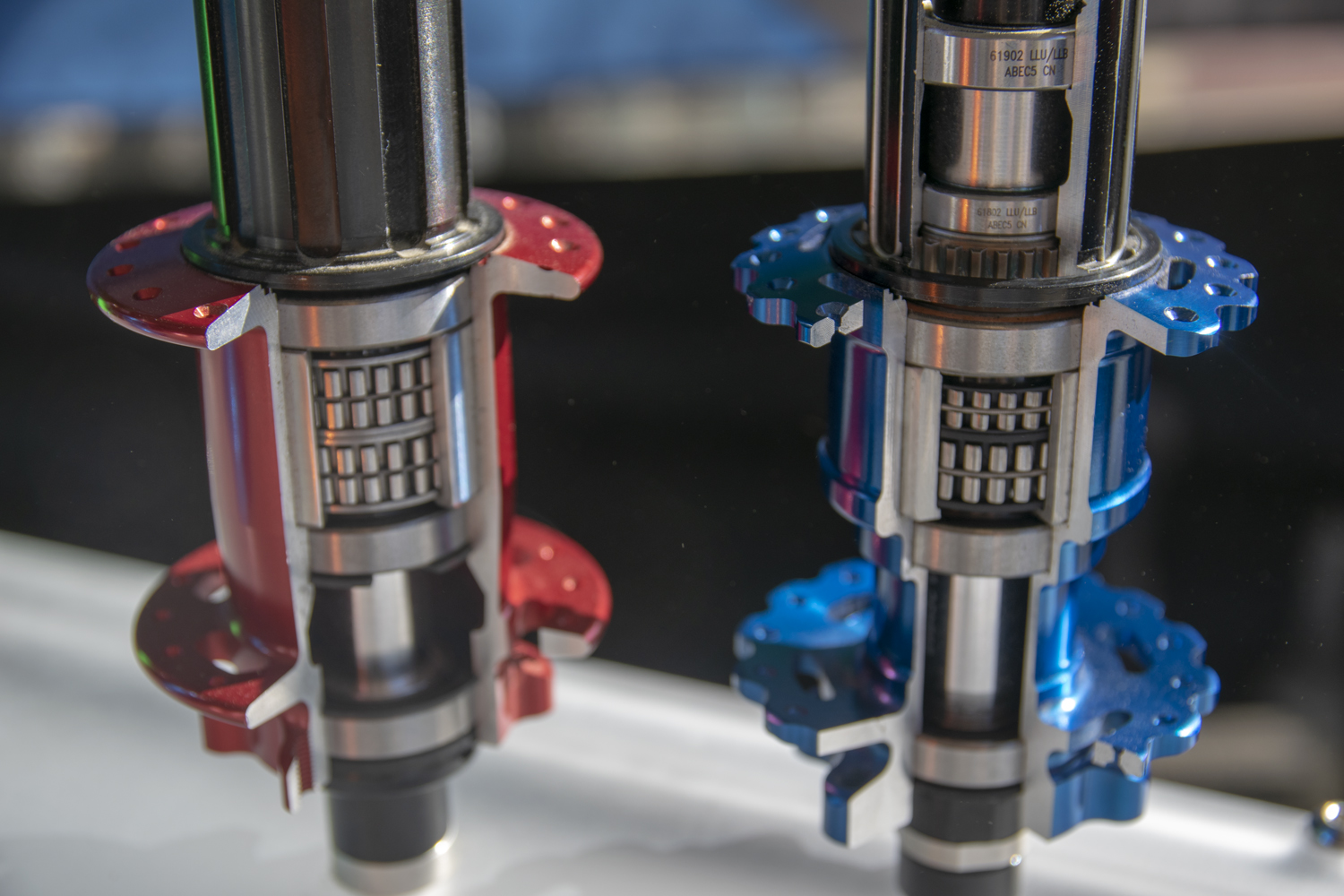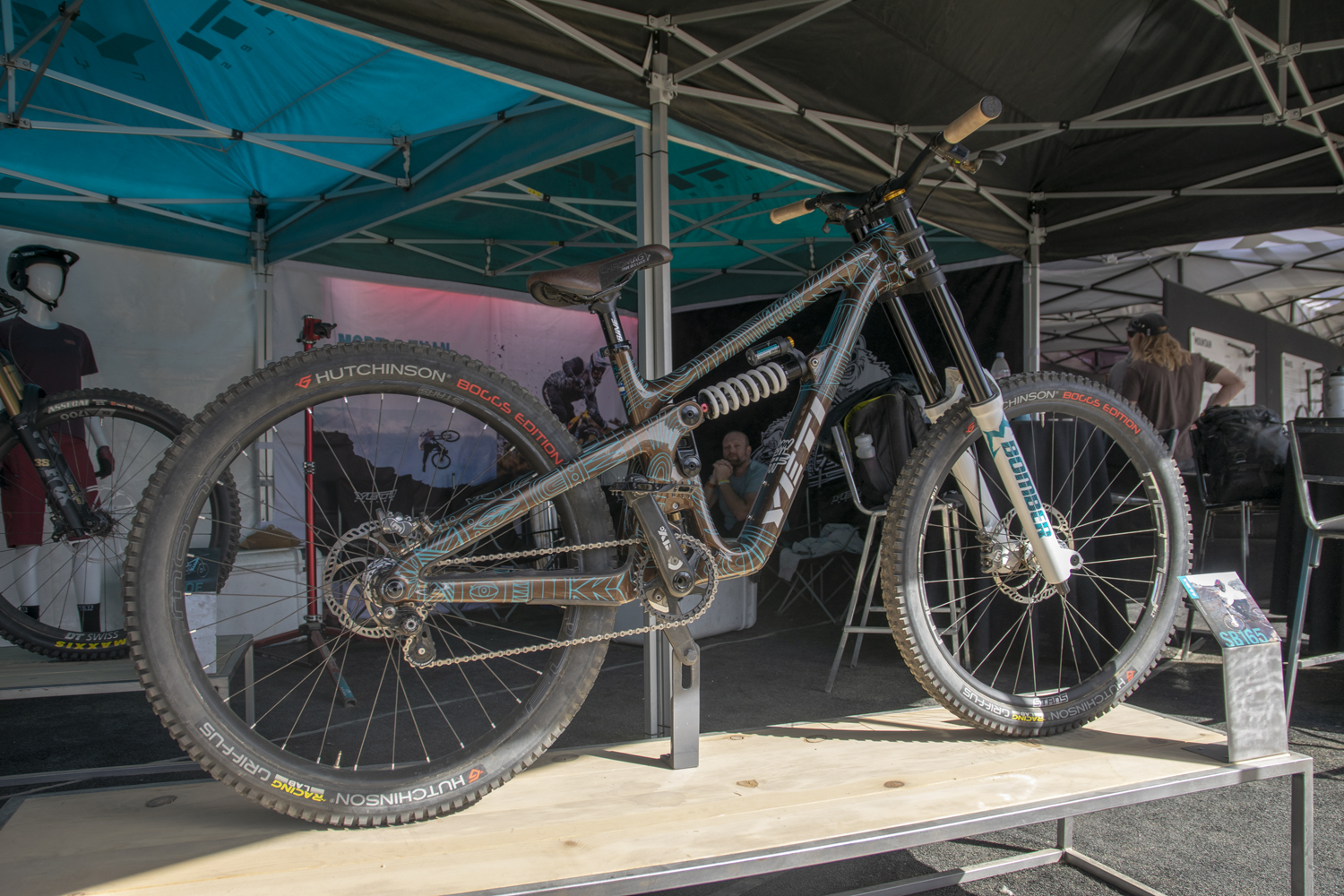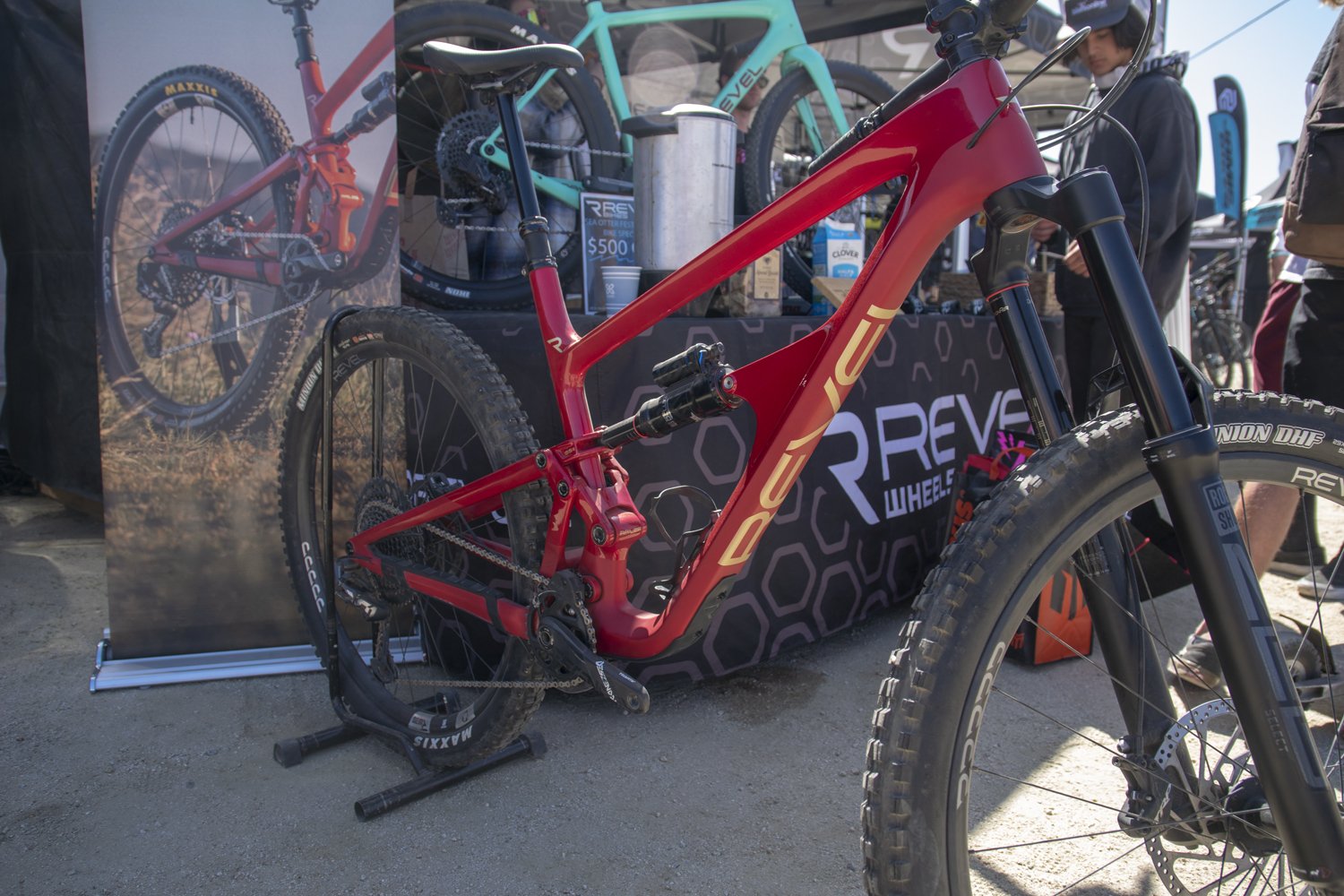 Sage's Flow Motion Ti hardtail gets a major update, including 29" wheels and much more aggressive geometry.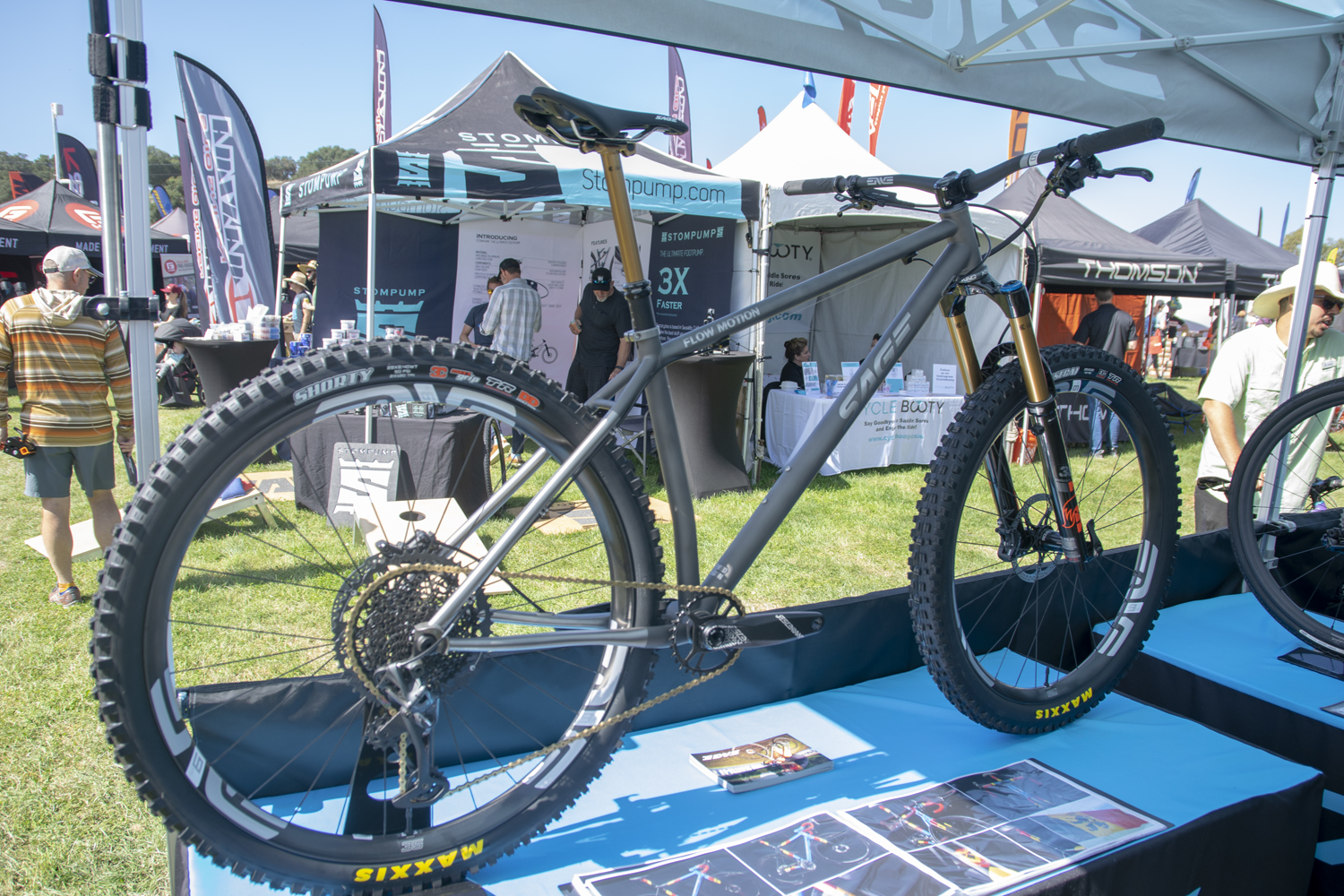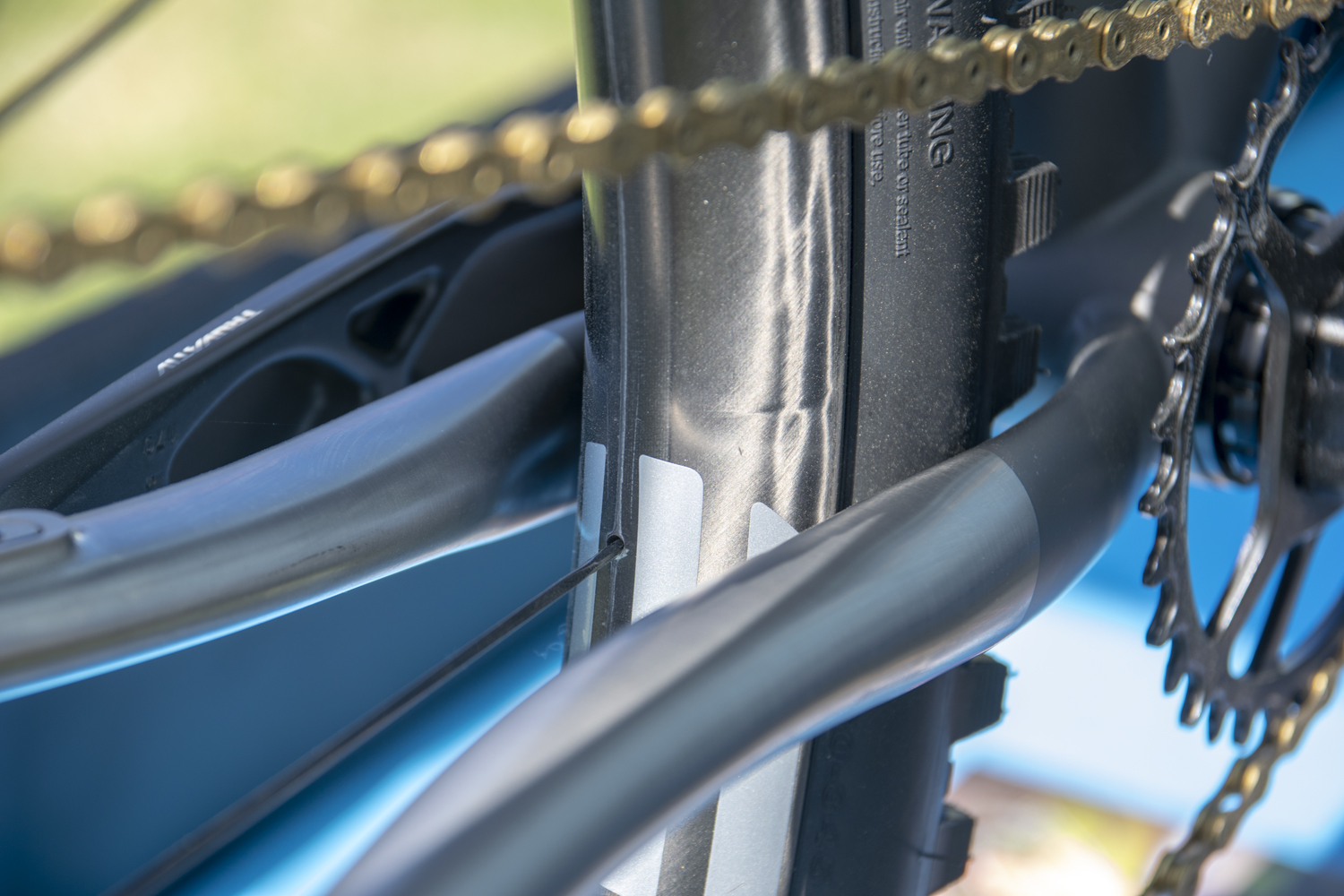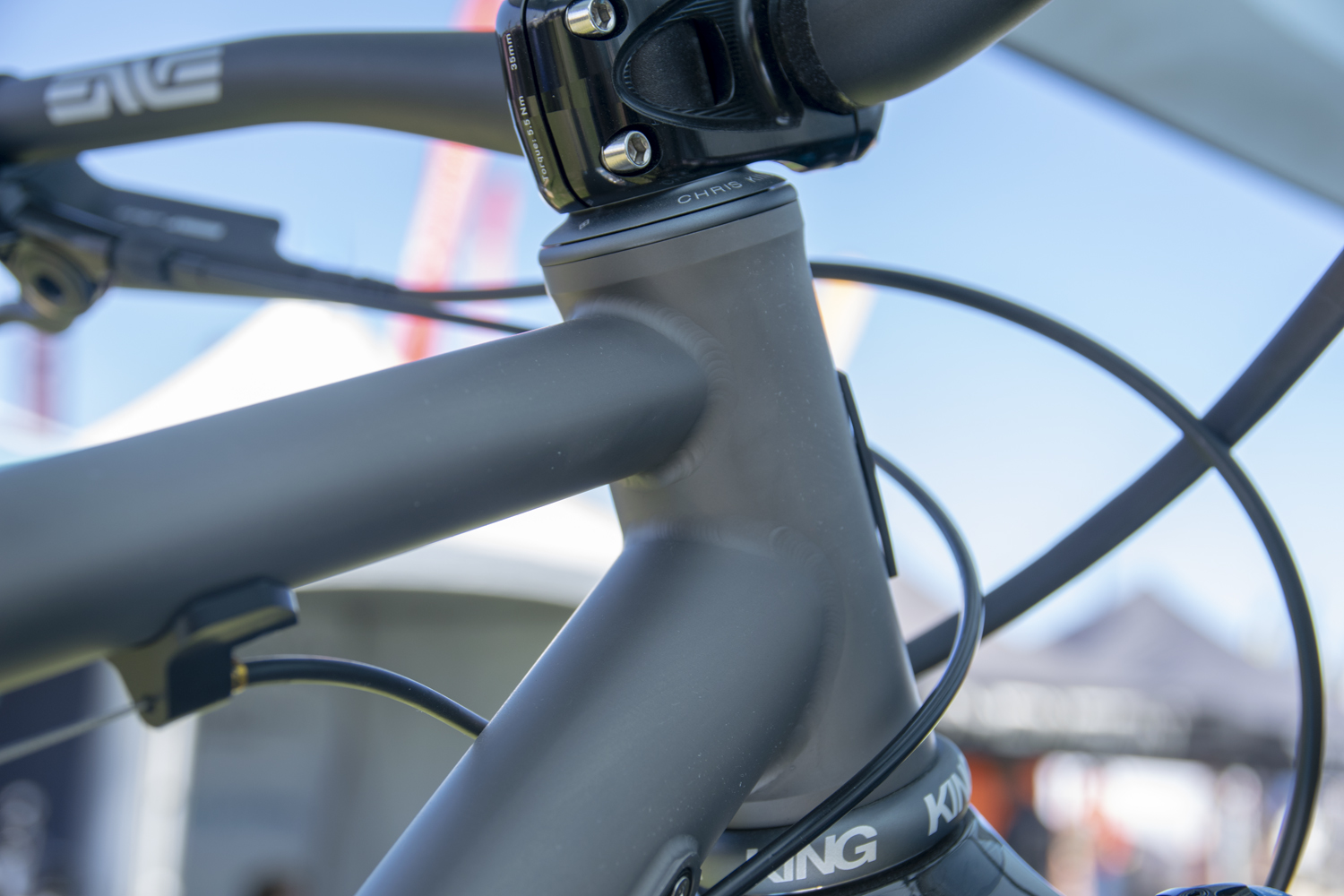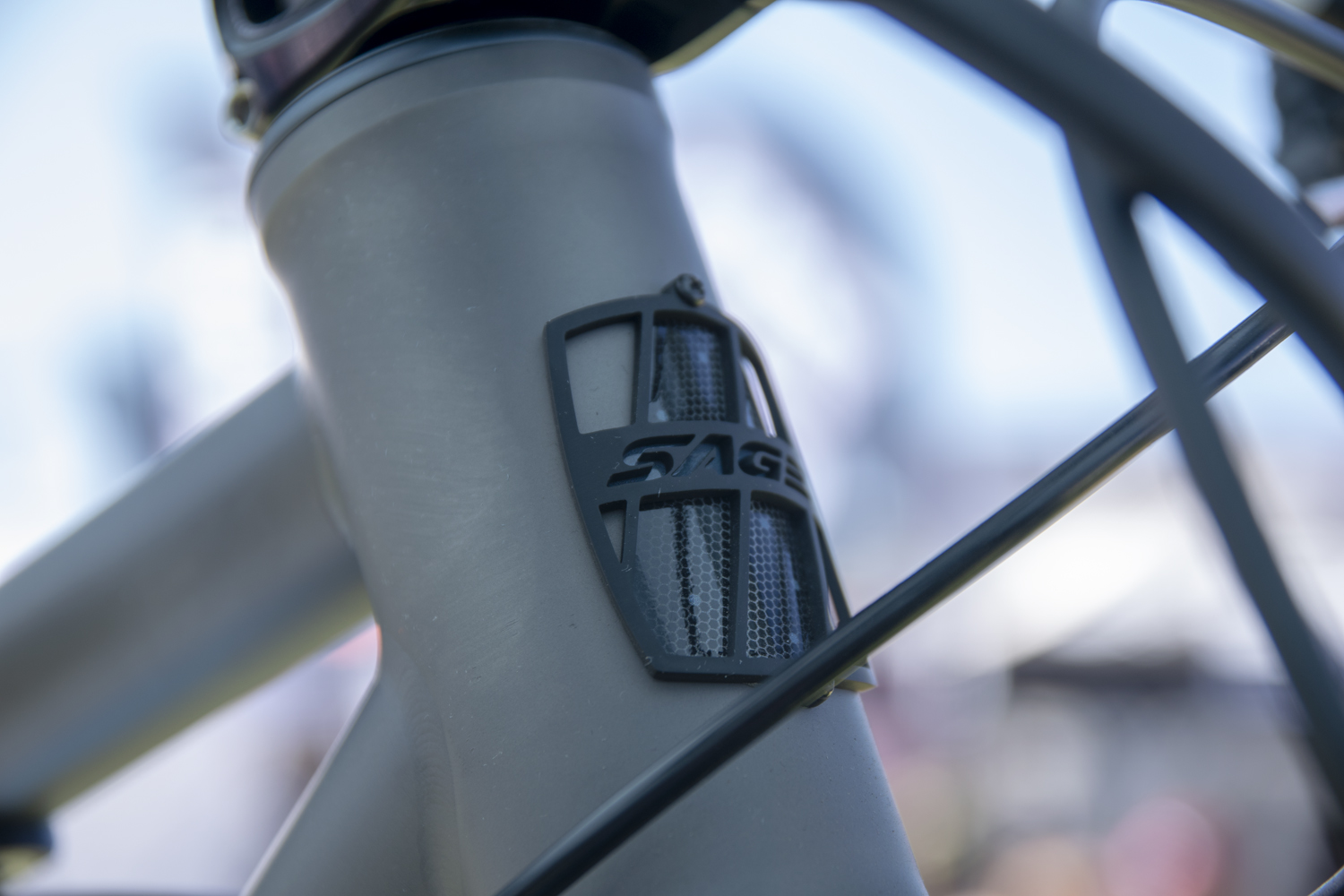 Orange was showing off their new Switch 7 Endro bike — long travel, mixed wheels, aggressive geo, and excellent green paint.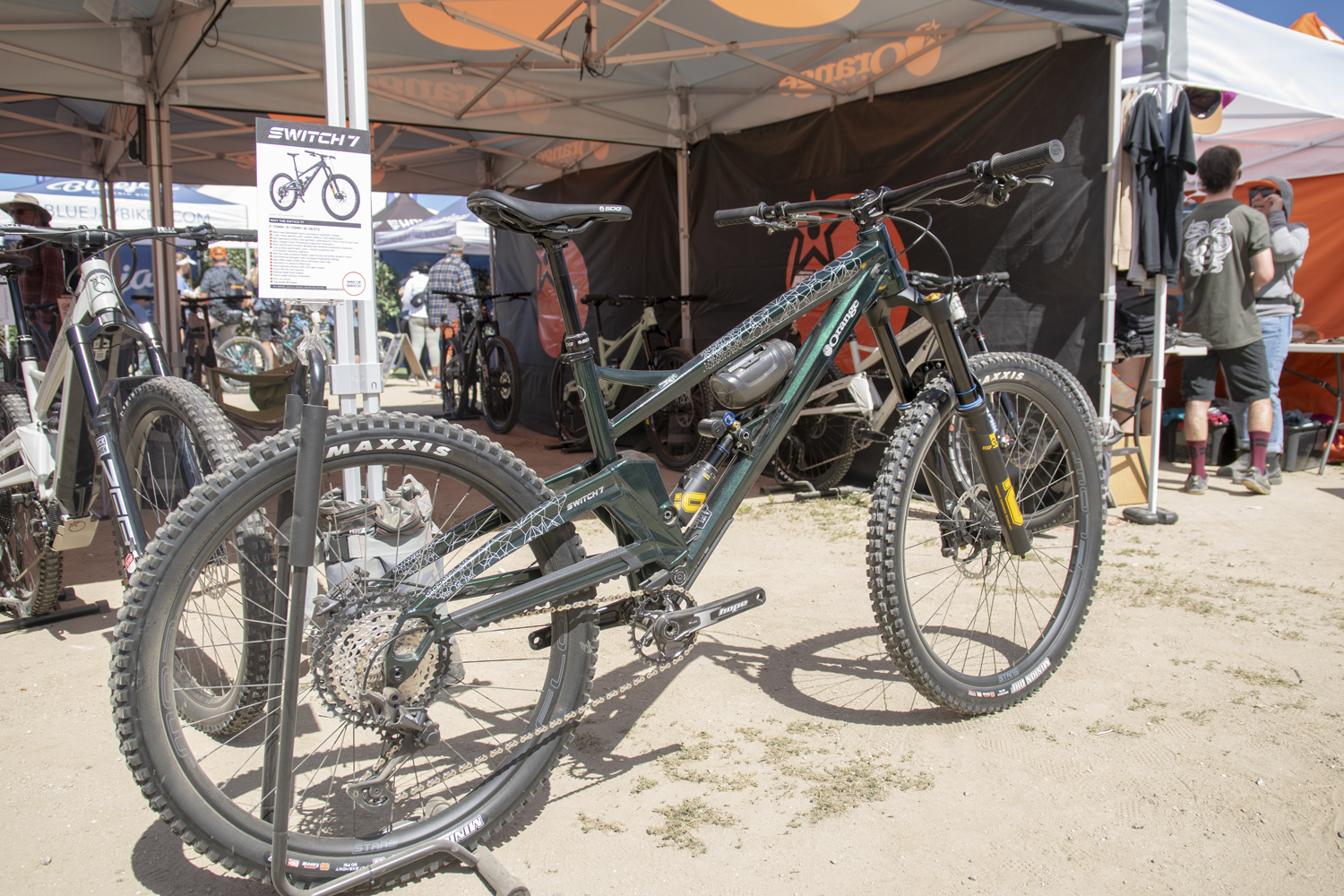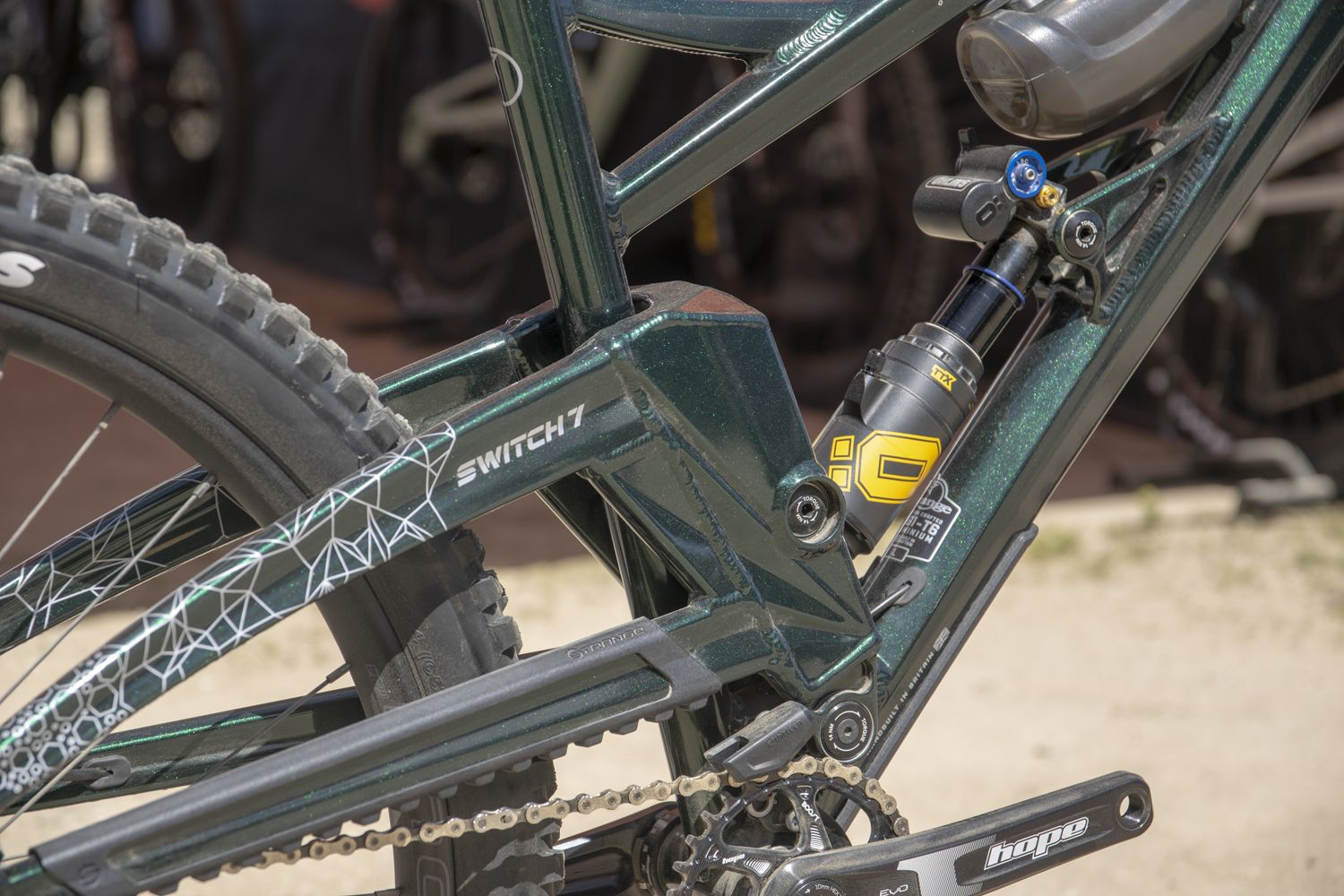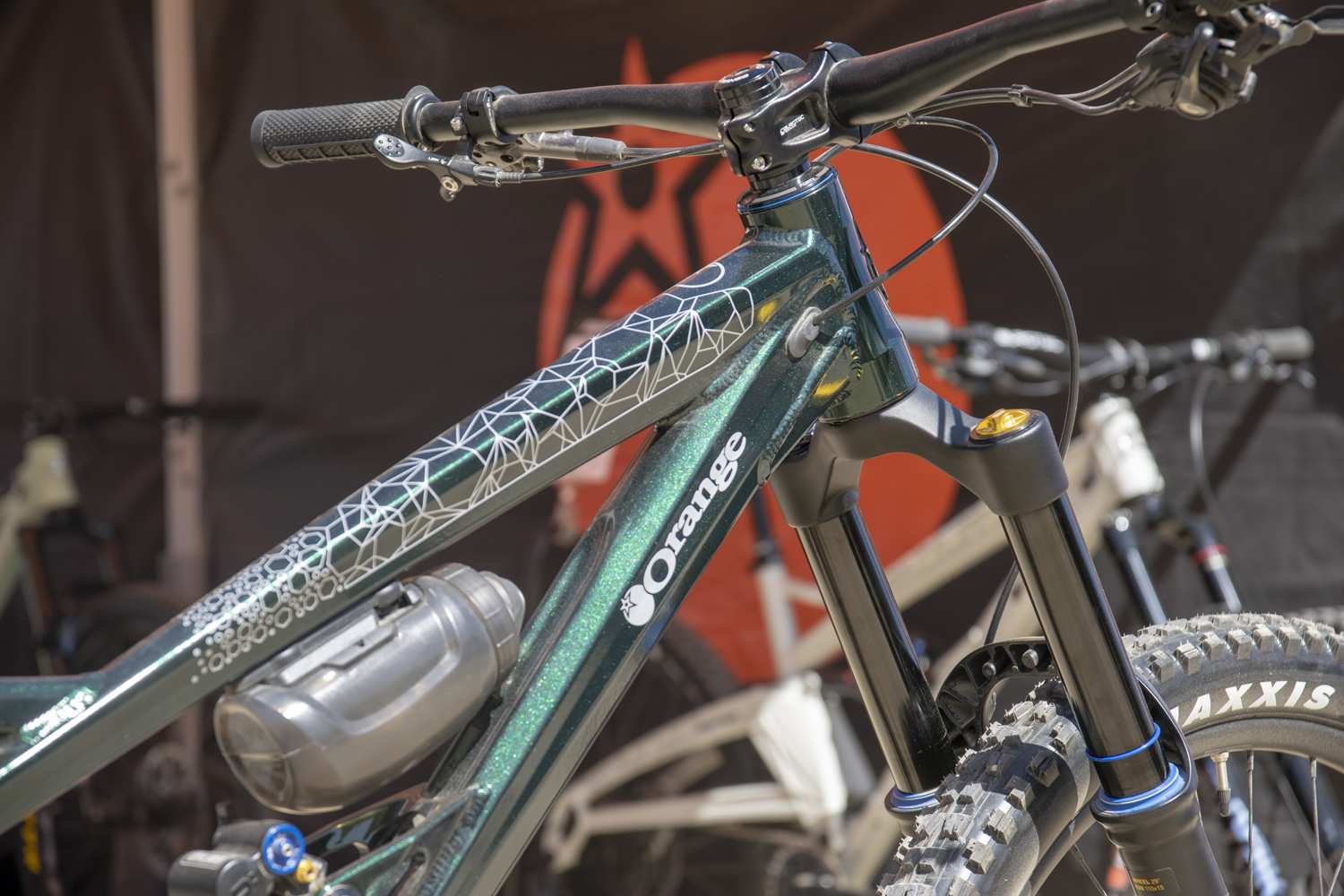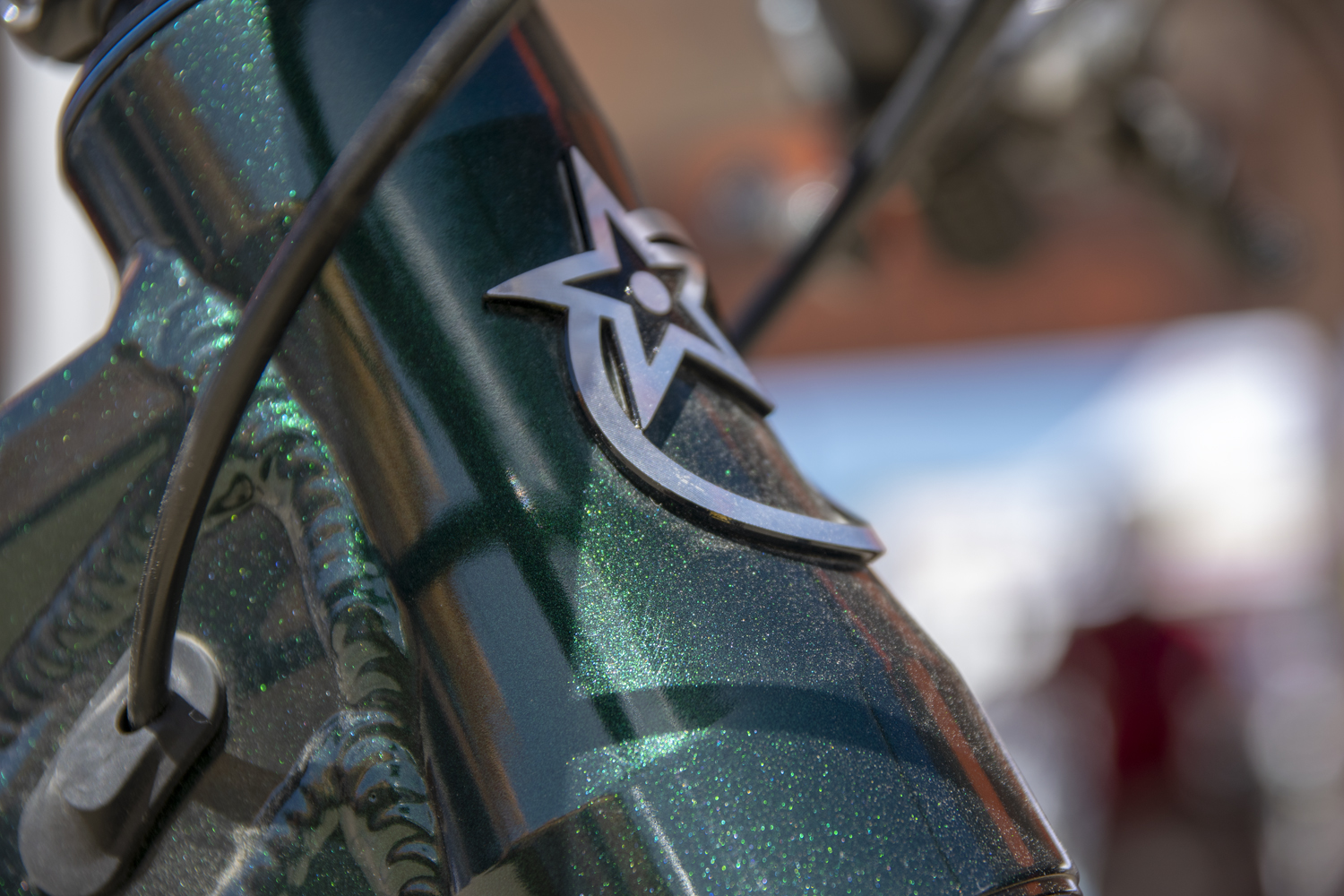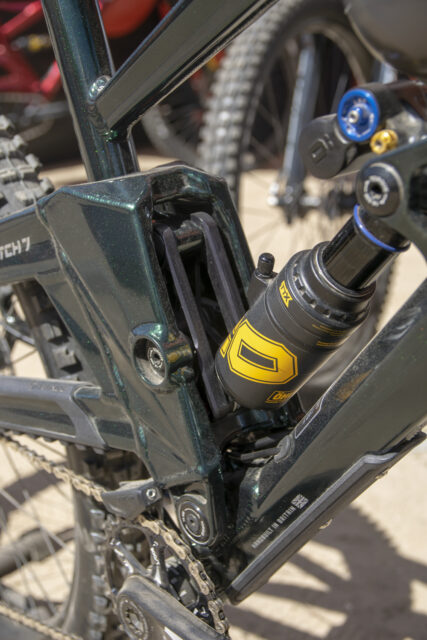 Intense had their own mullet Enduro bike on display — the Tracer 279.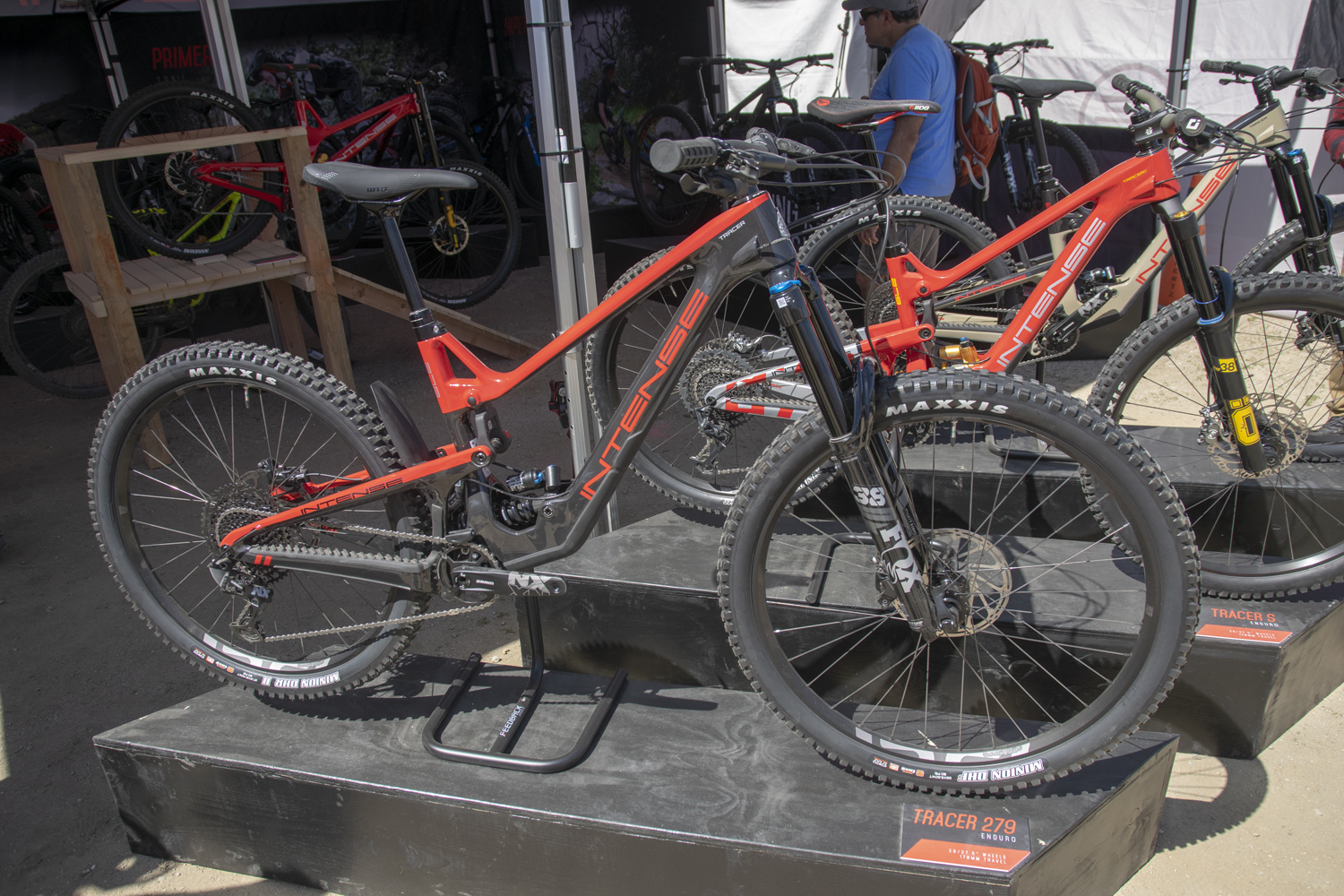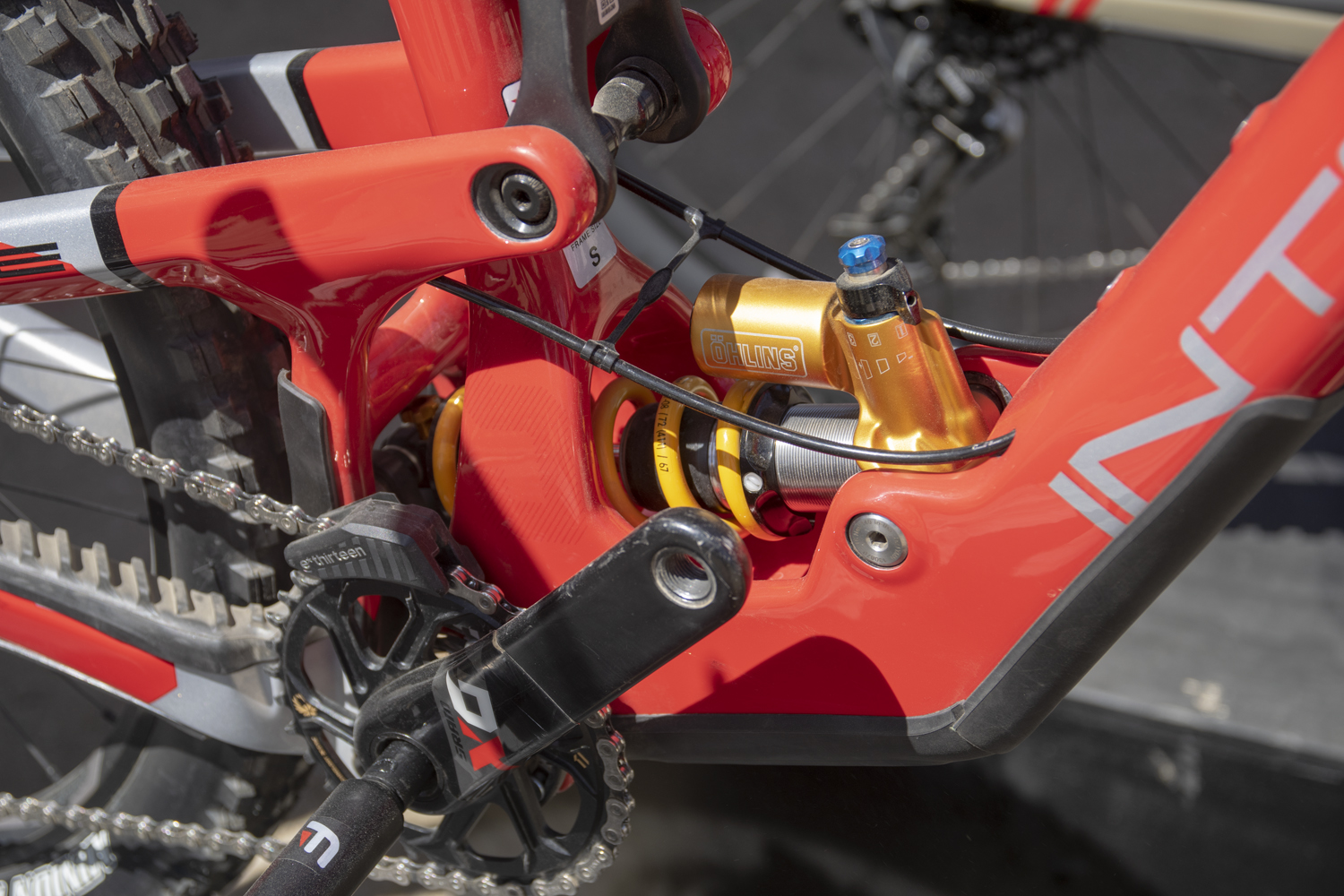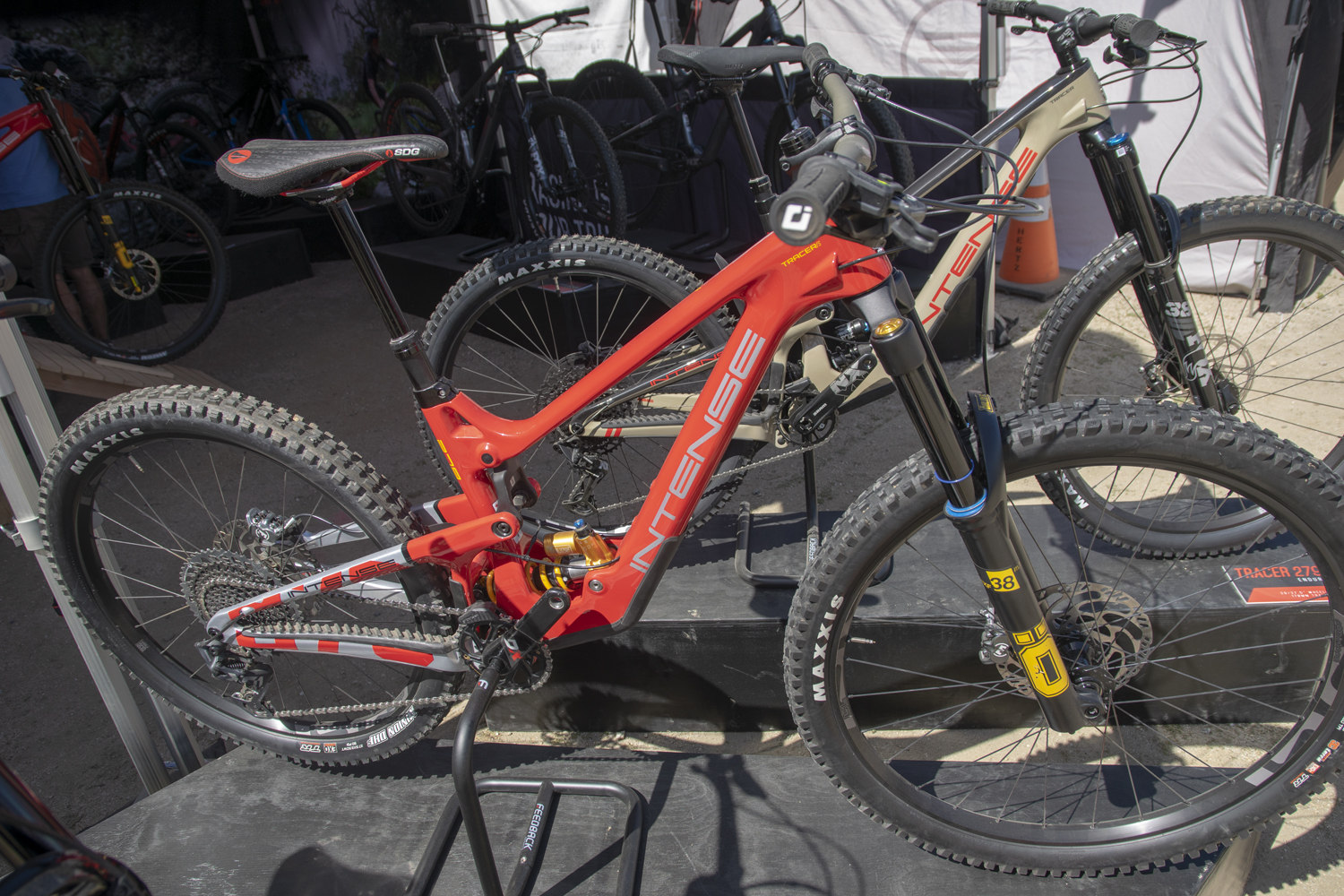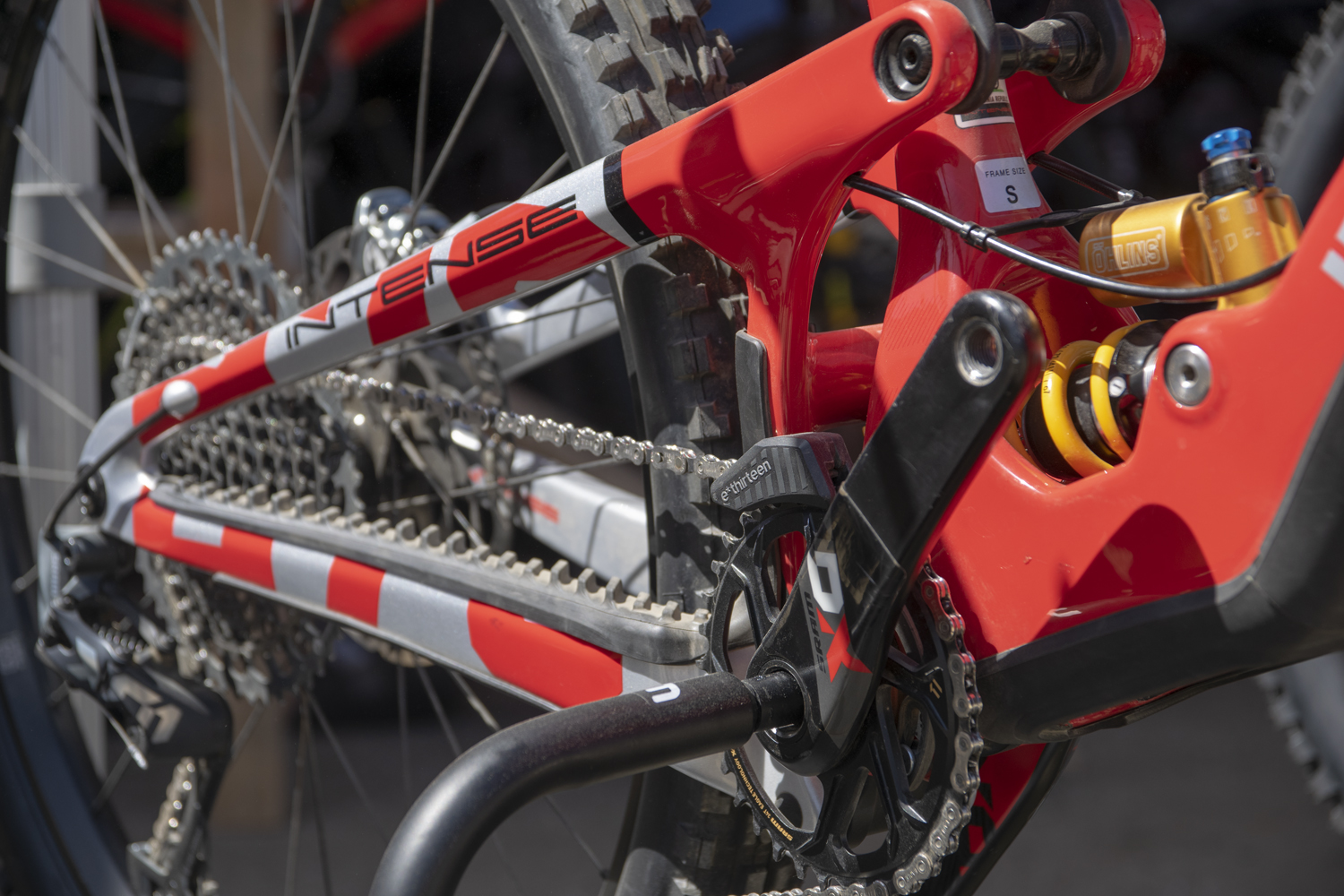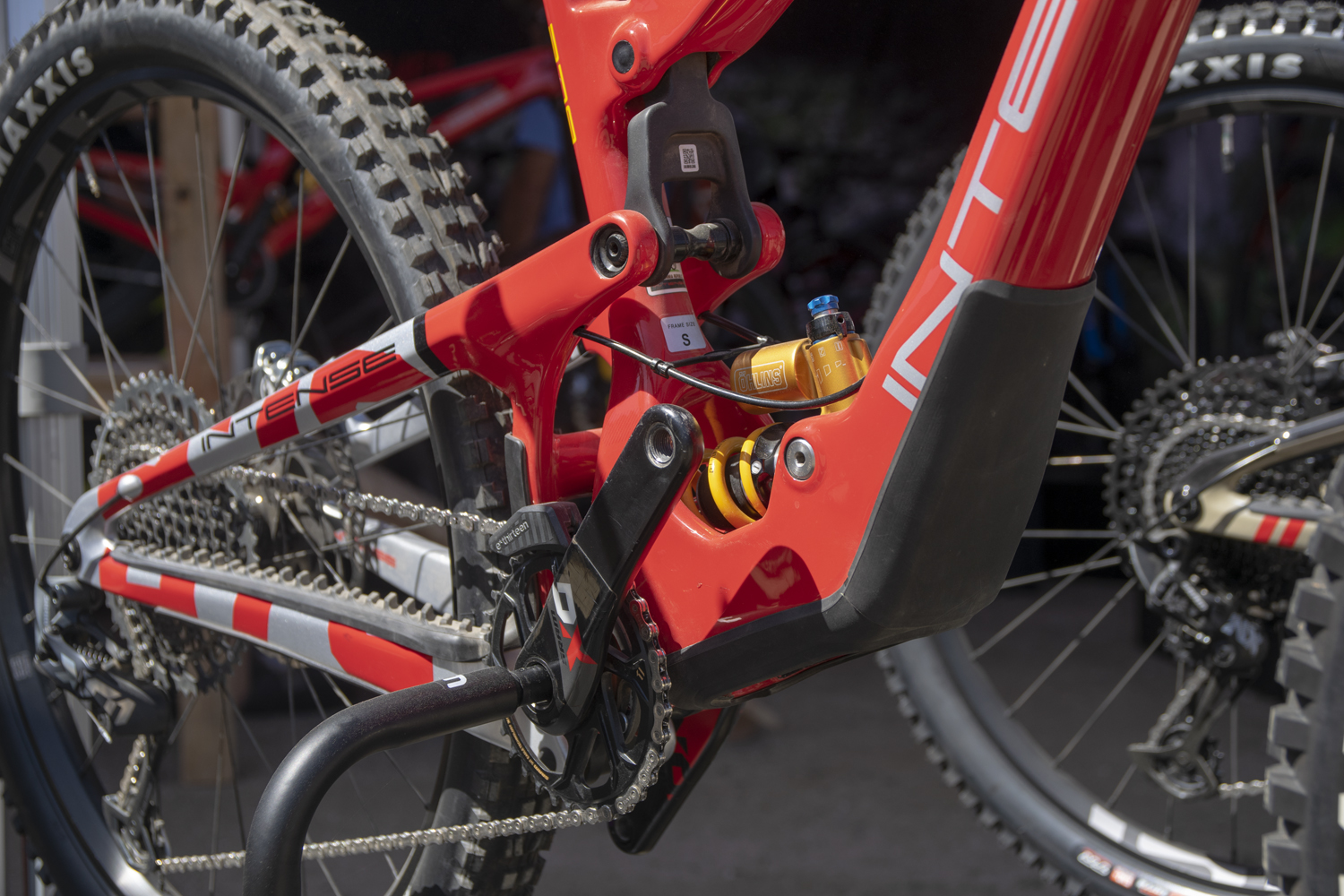 We Are One's new rim features a pretty wild profile — which puts the spoke holes at a 7° angle to reduce load on the nipples, and uses a new layup said to be 30% stronger than the Union rim at a similar weight.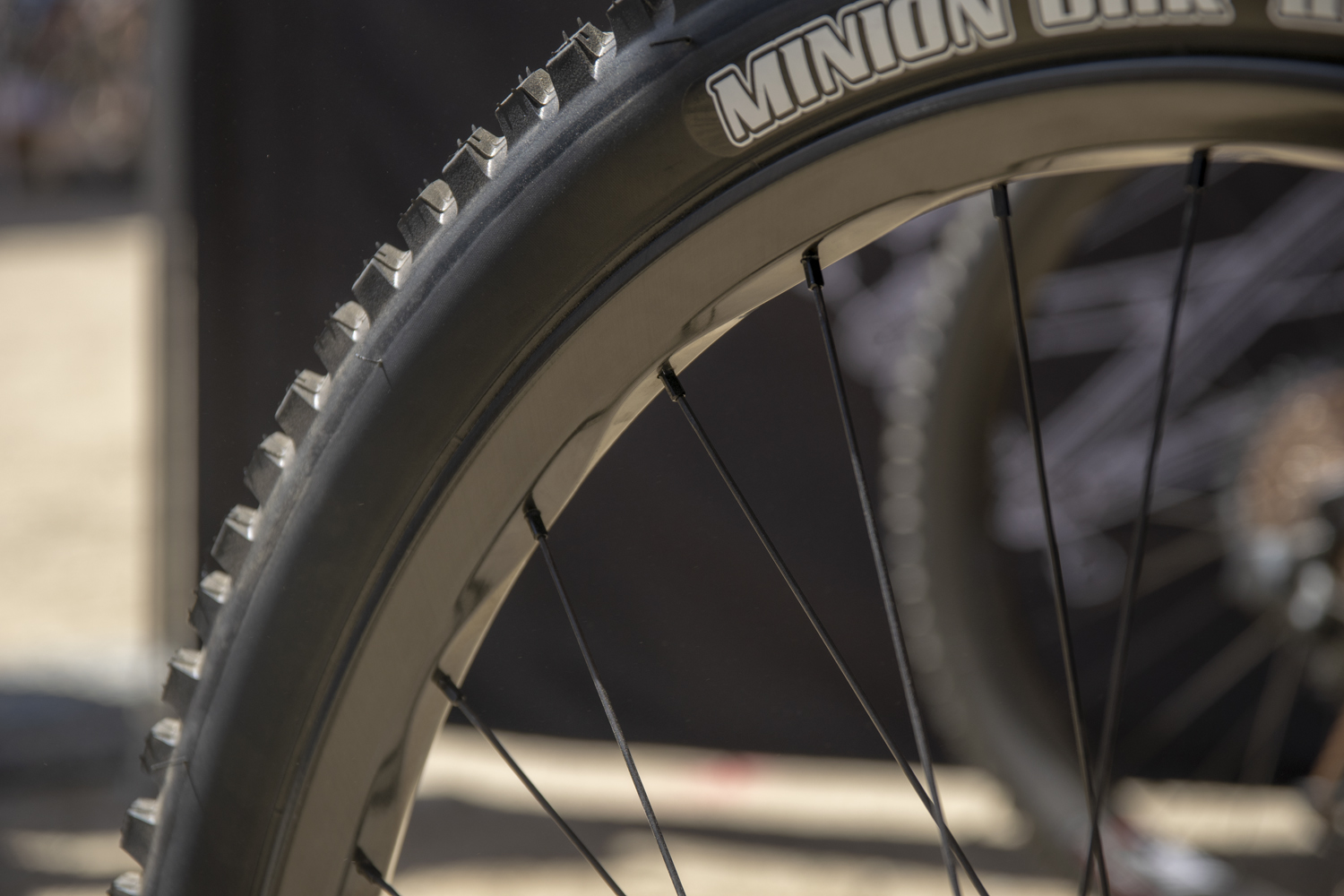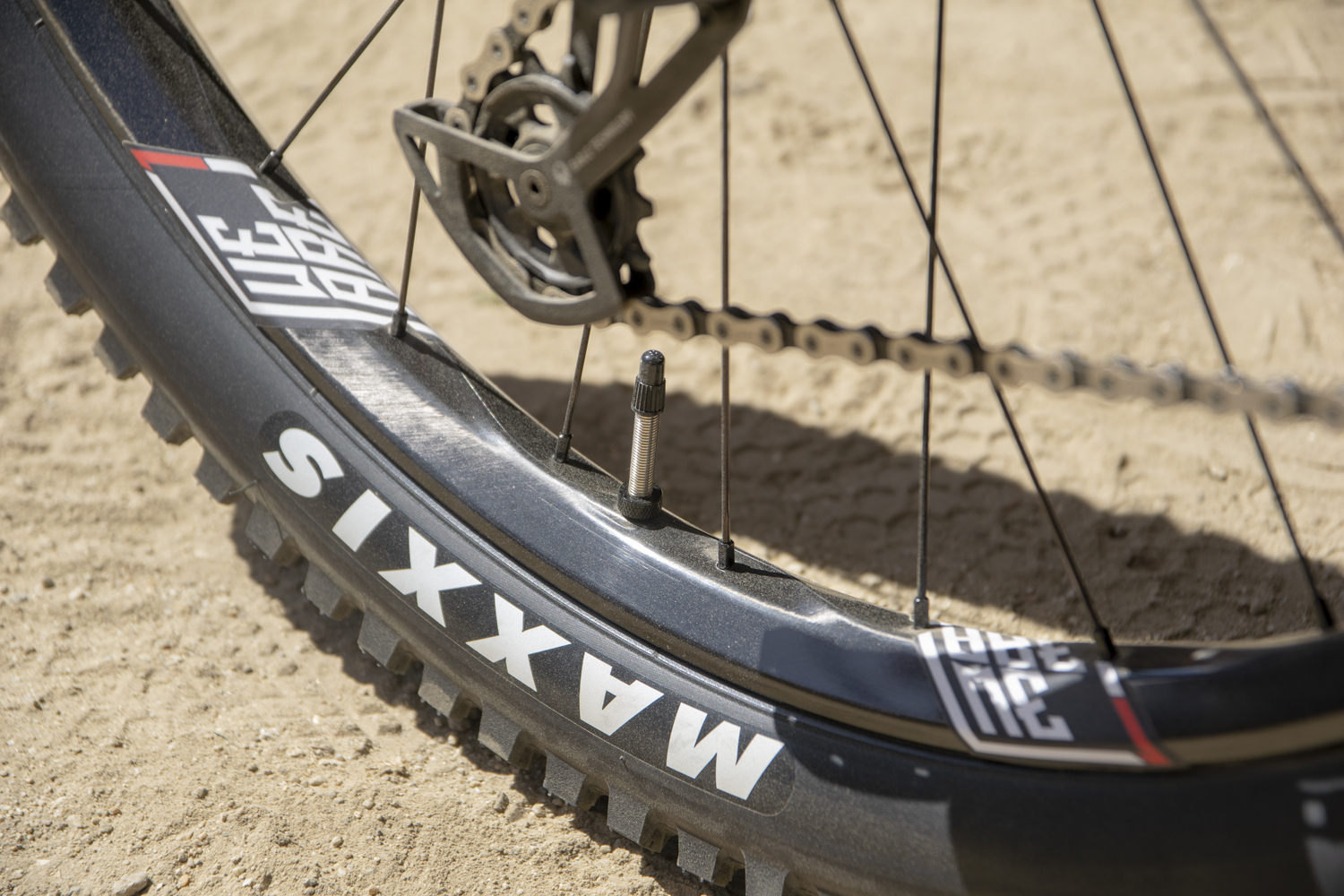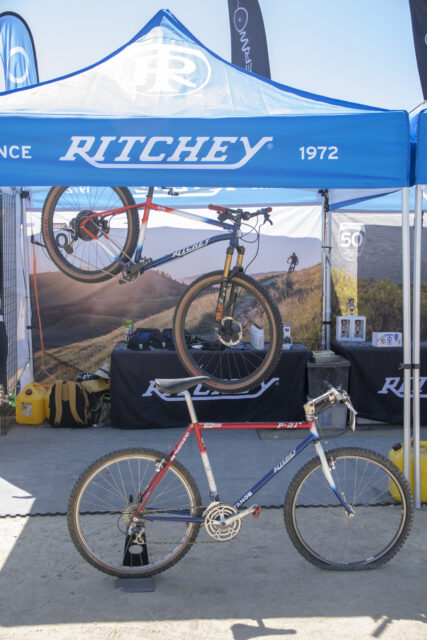 Nukeproof had their own retro paint on display next to the original — two very different generations of Reactor.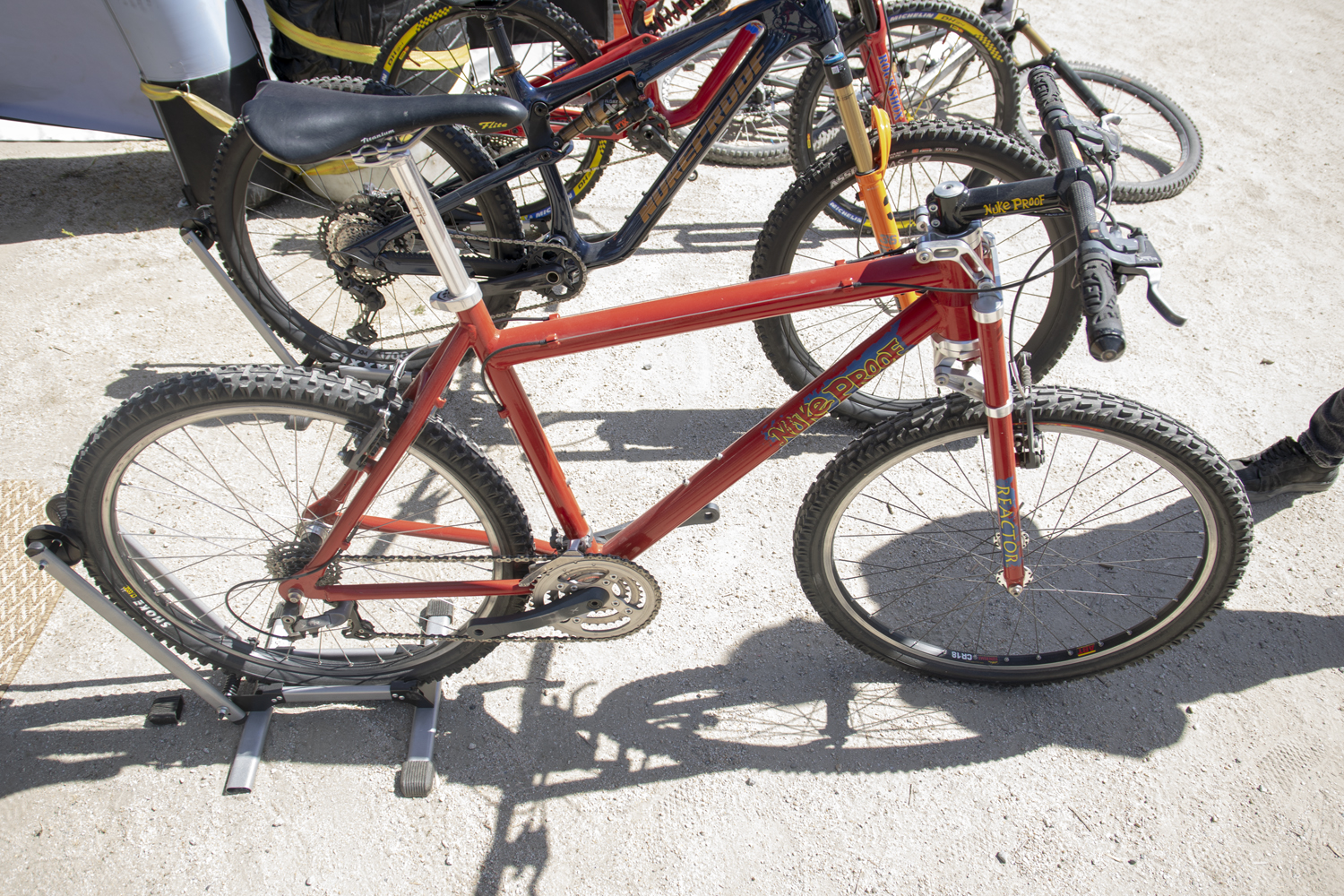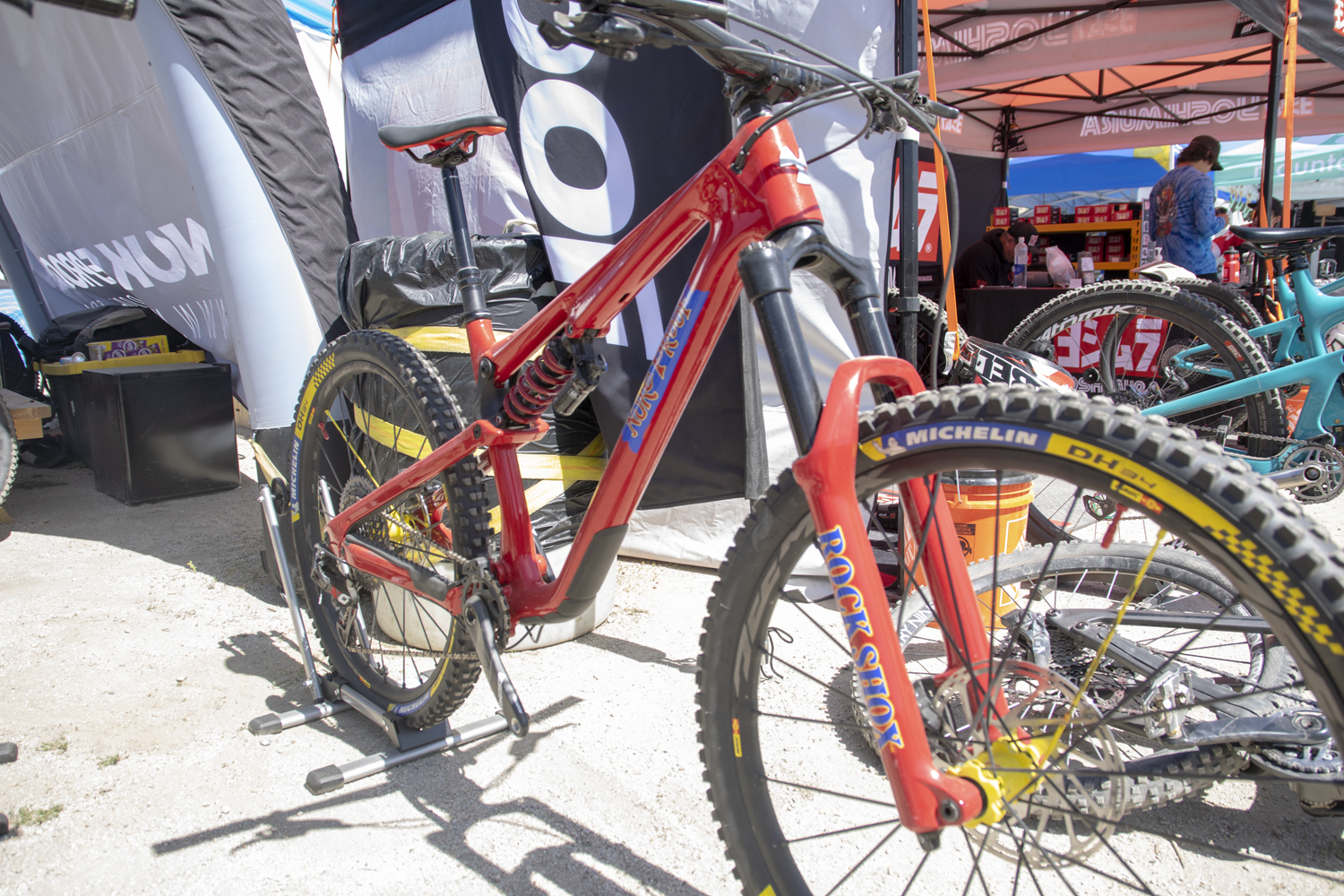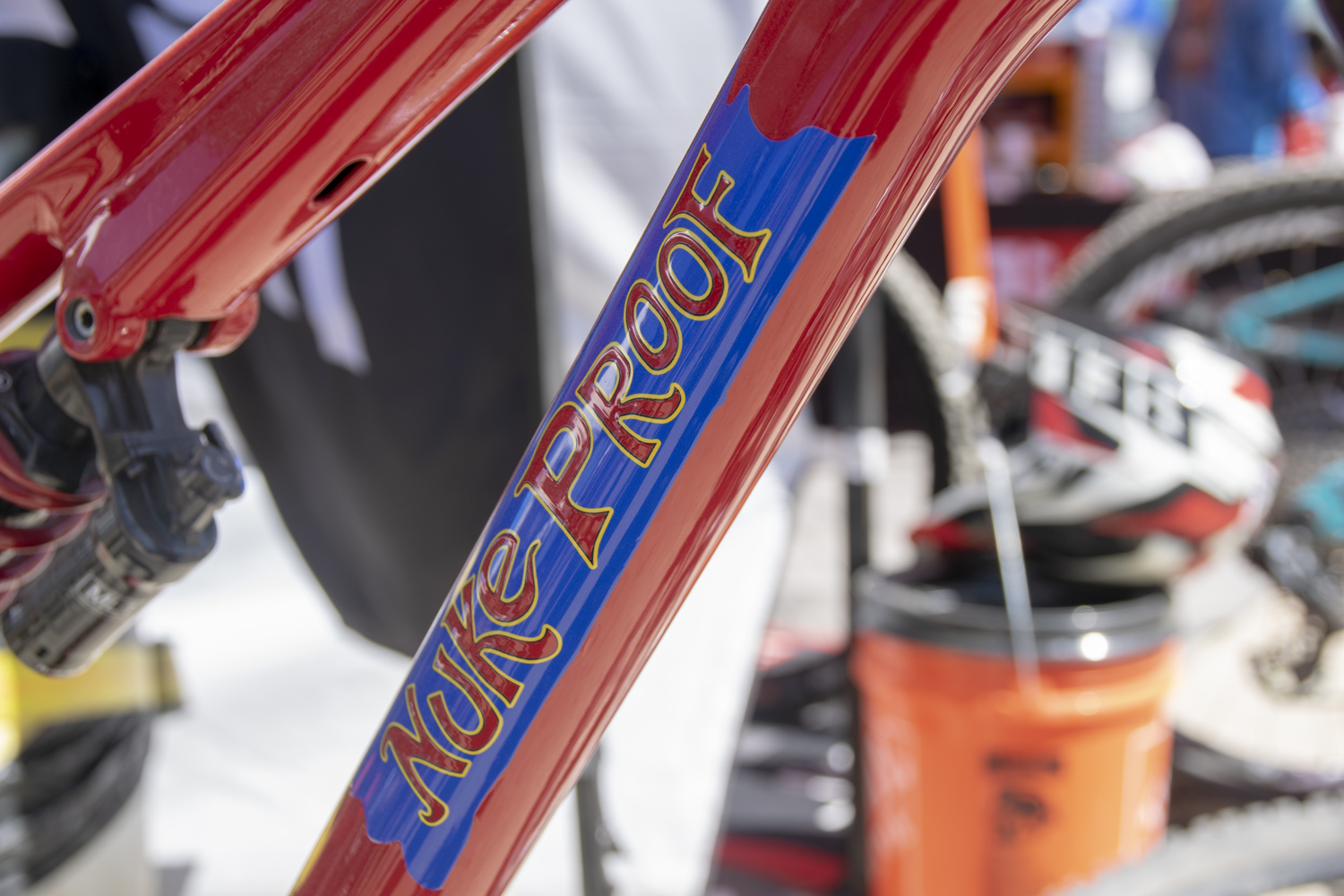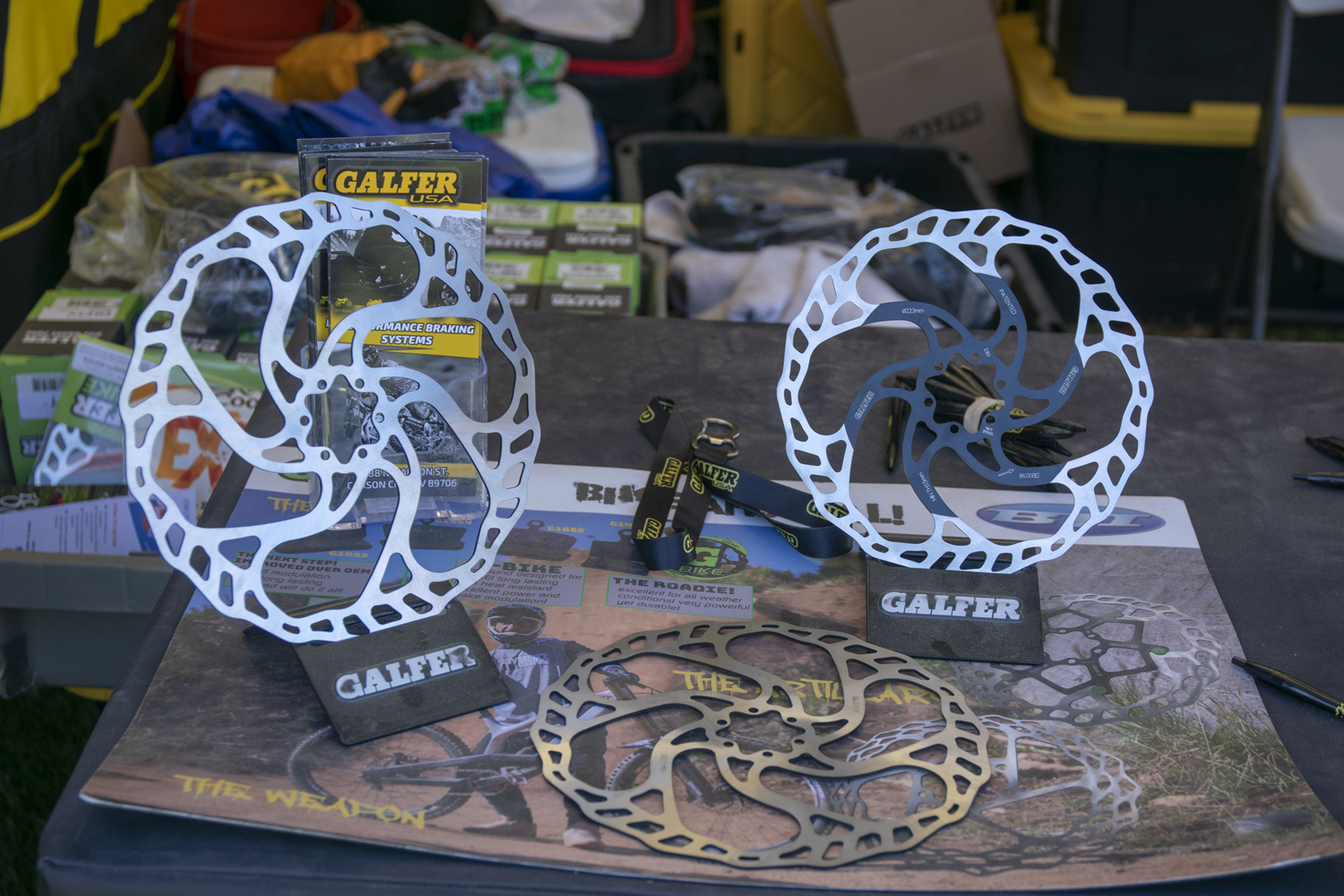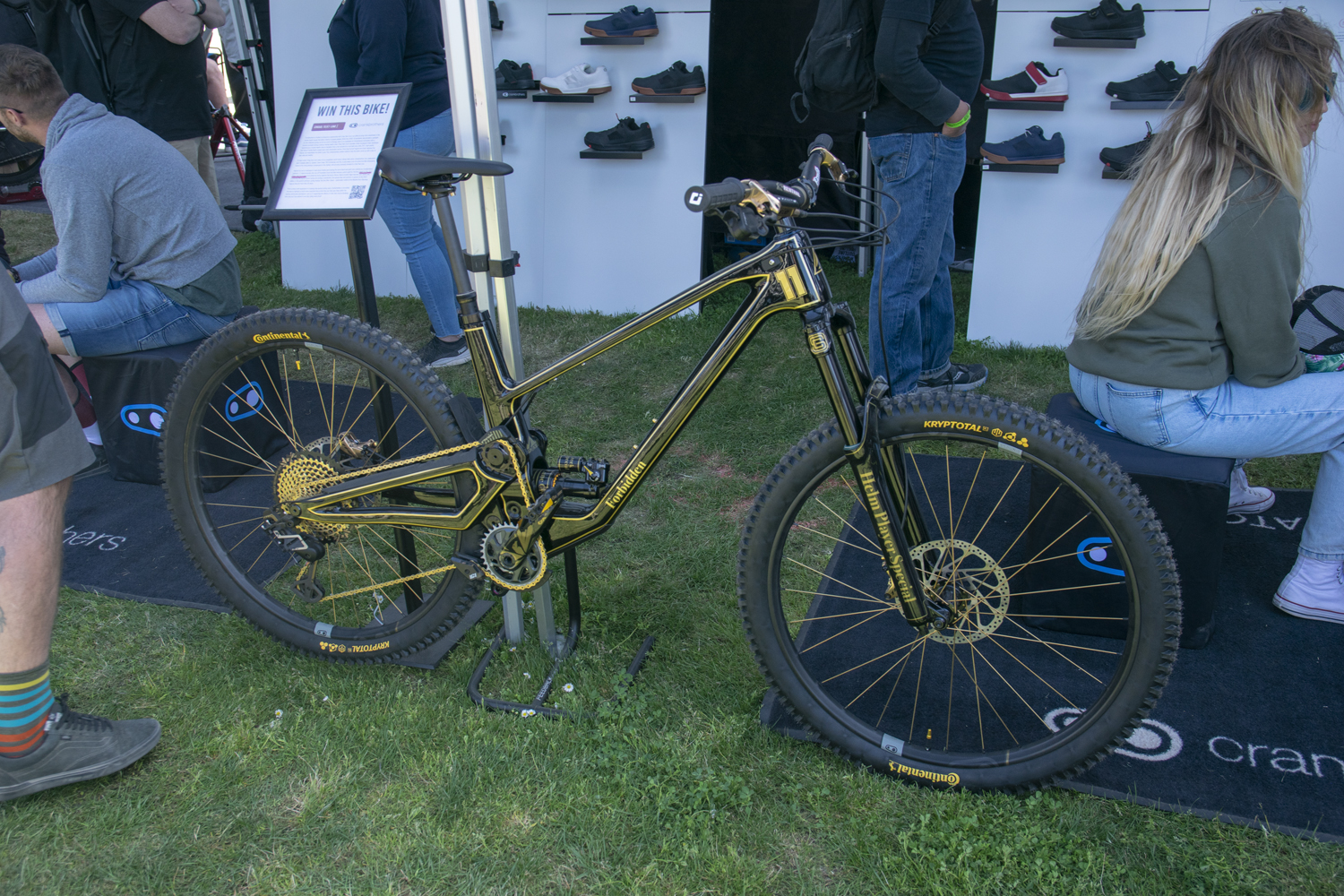 The Fox 36 gets a new crown with 4 mm extra overlap and some manufacturing tweaks, designed to keep creaking at bay. They managed to shave a few grams in the process, too.