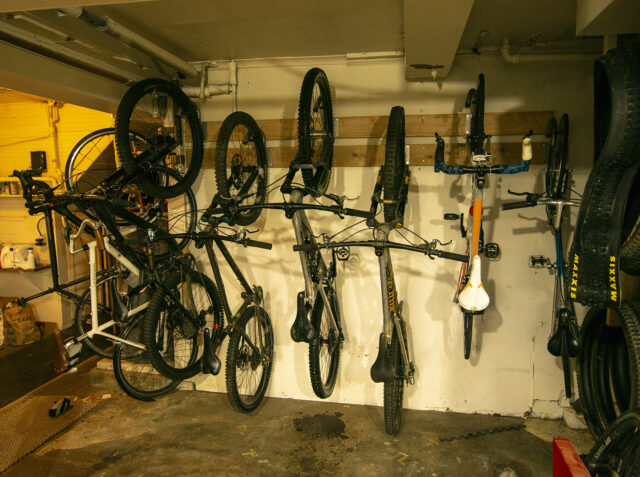 Why You Don't Need a Big Quiver of Bikes
I spend a whole lot of time riding a ton of different bikes, and I'm constantly switching back and forth between at least a couple, if not five or six at any given time. I'm incredibly spoiled for choice when it comes to what to ride on a given day, and it's been making me rethink what my dream quiver might look like — if storage and budget were no object. And, honestly, I don't think it would have that many bikes in it.
Now, granted, what "not that many bikes" means is going to depend a bit on how many types of riding you really, actually do with any regularity. I get owning a road bike and a gravel bike and a mountain bike or two, and maybe a commuter / grocery getter if you really do all of those things often. Here, I'm really talking about mountain bikes, specifically.
The biggest problem with switching between bikes all the time is that it means I never get to feel 100% dialed in and at home on any given bike — including my own, personal rides. If I'm just out cruising around, that's fine. But if you're trying to push as hard as you can and really dial things up to 11, there's a whole lot to be said for having the one bike that you're locked in on and don't need to reacclimate to each time you hop on it. Sure, any given bike is going to do some things better and some things worse, and you can maybe make a case for having a whole bunch of bikes to try to fully optimize performance for any given situation. But at some point that starts to ignore what is, if we're being honest, the more limiting performance factor for most of us — the rider. I truly think that being fully comfortable and keyed in on a given bike is going to make a bigger difference in a lot of situations than trying to have a bike for every possible micro-niche.
My main personal ride these days is my Nicolai G1. It's long and slack to a silly degree, and isn't what I'd call a versatile bike. It's also a truly outstanding bike for descending steep, technical trails and pedalling back to the top, and it turns out that's also what I'm most into doing. It weighs almost 36 lb (actually, maybe more now — I've tweaked a few things since I weighed it, which definitely made it heavier). Yet I did a 7,500 vertical foot, 30-something-mile ride on it last weekend, and it was great. Would I have climbed faster on something lighter? Yes. Would I have had as much fun on the way back down? Nope. Am I happy with that tradeoff? You bet.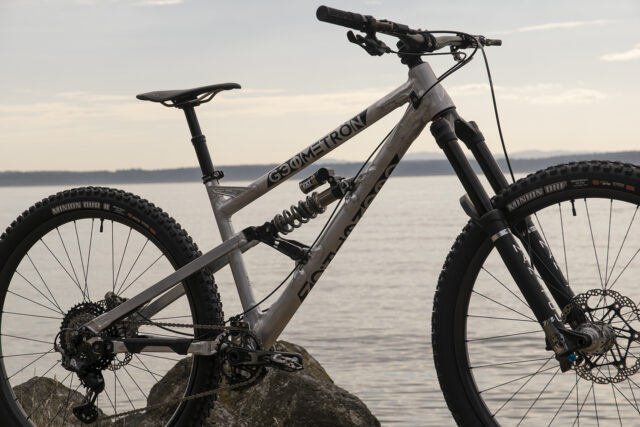 Some of the other benefits to a more bare-bones quiver are more straightforward. It's obviously cheaper, for one, and another thing working at Blister has taught me is that more bikes means more maintenance, even if you're spreading the same amount of riding across all of them as you'd log on a smaller number. You'd think an equal amount of total wear and tear would mean a similar amount of maintenance, but no. I can really enjoy bike maintenance when I've got the time and energy for it to feel relaxing, but more often than not these days, it just tends to feel like a chore.
I'll also admit that I'm not very good at following my own advice. I "only" own two mountain bikes but obviously ride way more at any given time, and let's just say that my personal ski quiver is bloated enough that I don't care to admit the total count here. But ultimately, I think there's a lot more value in having the right bike for you than having a whole bunch of options for specific situations. And as exciting as it sounds to have a monster quiver, I don't think it's everything it's cracked up to be.
That's not to say you should necessarily only have one mountain bike — again, what counts as a "big quiver" is going to depend a lot on how big a spectrum of riding you really do. But I do think that for most people, it's not worth trying to have a bunch of overlapping options where you don't have very clear delineation between which bike you'd grab for any given ride.
So What Do You Think?
Am I just suffering from grass-is-always-greener-itis, or am I on to something here? Let us know what you think in the comments.