2022 Commencal Meta SX
Wheel Size: 29'' front / 27.5'' rear
Travel: 160 mm rear / 170 mm front
Frame Material: Aluminum
Price: Complete bikes $2,999 to $5,999; see below for details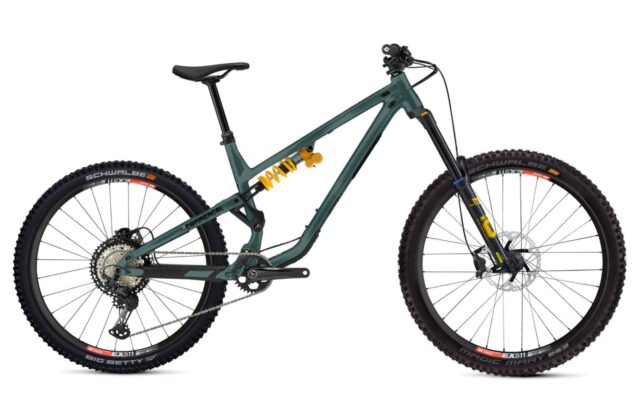 Intro
Commencal was ahead of the curve in offering mullet setups on their DH bikes, but a Trail / Enduro mullet option was missing from their lineup — until now. The new Meta SX gets the same 160 mm rear / 170 mm front travel as their full-29'' Meta AM, but in a package designed for a smaller 27.5'' rear wheel and with subtly tweaked geometry.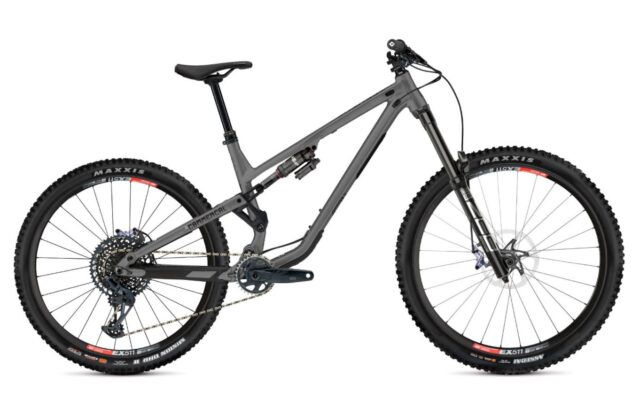 The Frame
The new Meta SX bears a very strong family resemblance to the existing Meta TR and Meta AM, with the same four-bar, linkage-driven single pivot suspension layout and nearly identical aesthetics. As per usual for Commencal, the Meta SX is available in aluminum only, and the feature set is just about what you'd expect, too. Cable routing is internal, with bolt-on ports for access; the bottom bracket shell is threaded, and includes ISCG-05 tabs for a chainguide; molded rubber protection is included on the chainstay and downtube (both in front of the bottom bracket and behind the headtube).
It wouldn't have been surprising if Commencal had decided to make some combination of new links or a rear triangle to simply adapt the existing Meta AM for mullet duty, but the Meta SX gets an all-new frame. Commencal also makes a point of noting that their use of aluminum for the frame material is what made that possible. Carbon molds are expensive, and by not tying themselves to using them, Commencal is able to be more flexible in making subtle tweaks between models.
Though they don't publish any kinematic graphs, Commencal also says that the suspension has been tweaked to better suit the mixed wheel size. The new setup is described as being more lively, but what exactly that entails isn't specifically stated.
Fit & Geometry
The geometry of the Meta SX shares a great deal in common with that of the Meta AM, but with a few key differences. The headtube angle sits at 63.6° on both bikes, and they share a 78.5° effective seat tube angle as well. Reach has been shortened on the Meta SX, but only slightly — between 5 and 10 mm, depending on frame size. Speaking of which, the Meta SX comes in four of them, Small through XL, which Commencal says should suit riders from 5'4'' to 6'9'' (162 to 205 cm).
And that brings us to the biggest change in geometry between the Meta AM and the Meta SX — the chainstay length. The stays on the Meta AM are notably short, at 433 mm across the size range; the Meta SX makes them substantially longer across the board and joins the growing list of bikes that feature different chainstay lengths based on frame size. Small and Medium frames get 442 mm stays, while the Large and XL sizes add another 5 mm, bringing them to 447 mm.
That's a big change, especially on the larger two sizes, and based on my experience on a few different mullet bikes to date, makes a lot of sense. As I noted in my review of the Rocky Mountain Altitude, the chainstay-adjusting flip chip on that bike significantly changed the character of the bike when set up as a full 29er (which is how Rocky sells and markets it), but I could make a case for either setting, depending on how I approached riding it. As a mullet, though, I clearly preferred the longer setting. The smaller rear wheel just made the back end of the bike feel shorter and quicker to turn in, and opting for the longer chainstay setting mellowed that out a bit, and helped the bike feel more balanced. Going to longer chainstays on the mullet bike makes a lot of sense (though I wouldn't be shocked if the next-generation Meta AM went a bit longer too — 433 mm is pretty short by today's standards).
[I've also been doing a bunch of experimenting with mullet wheel setups on the Nicolai G1, which offers an exceptionally wide range of geometry adjustments, and will have a whole lot more to say on the subject in a bit. Stay tuned.]
Anyway, the geometry of the Meta SX looks pretty bang-on for a modern, aggressive Enduro bike, and Commencal says that the result is a bike that is "much more balanced" than it would be if they'd just adapted the Meta AM to take a 27.5'' rear wheel. That sounds right on paper, and you can see the full geometry chart below.
Commencal also mentions that the Meta SX features a flip chip to toggle between two geometry settings, but it's not stated which of the positions the chart above is for or what sort of changes the chip makes. We've reached out to Commencal for clarification, and will update once we hear back.
The Builds
Commencal offers the Meta SX in six different builds, and as we've come to expect from Commencal, they're (1) unusually good deals for the parts spec and (2) tend to prioritize high-end suspension over just about everything else. The highlights of all six can be seen below: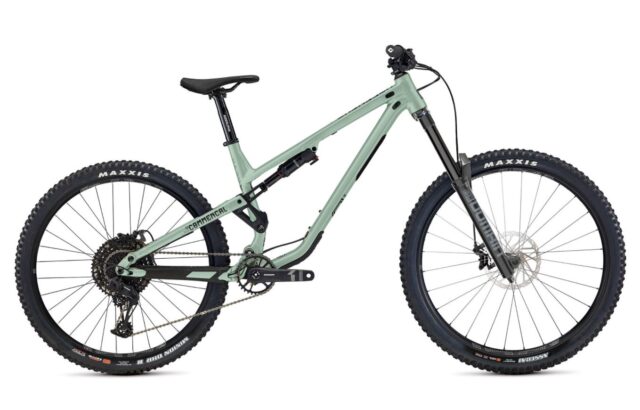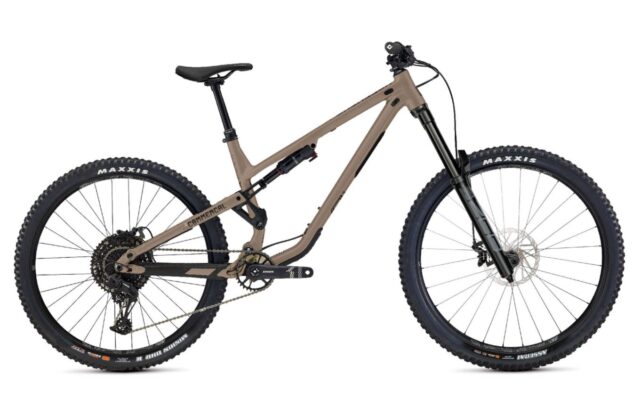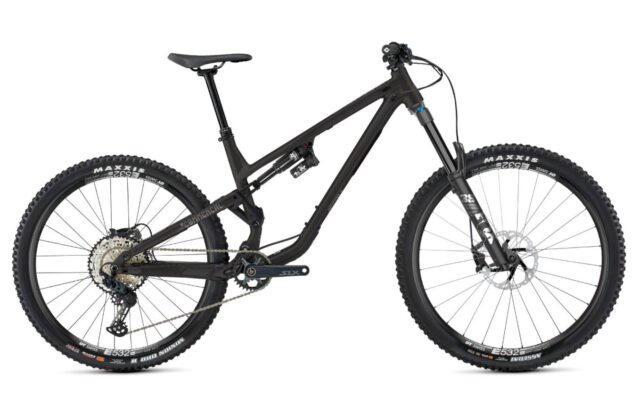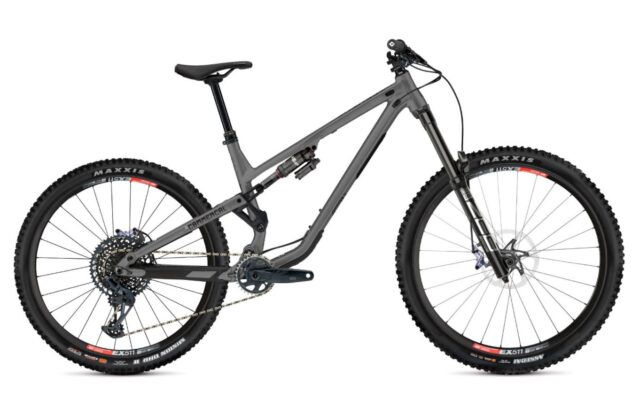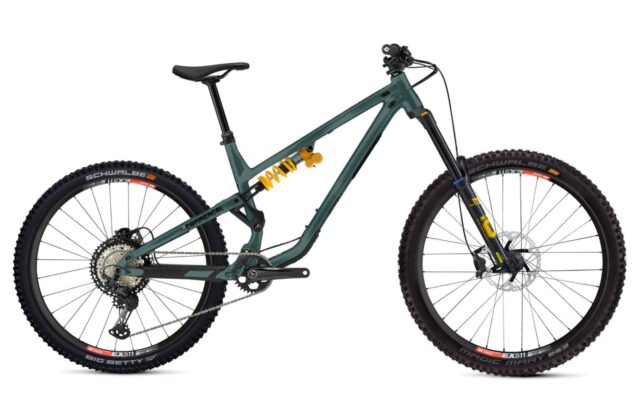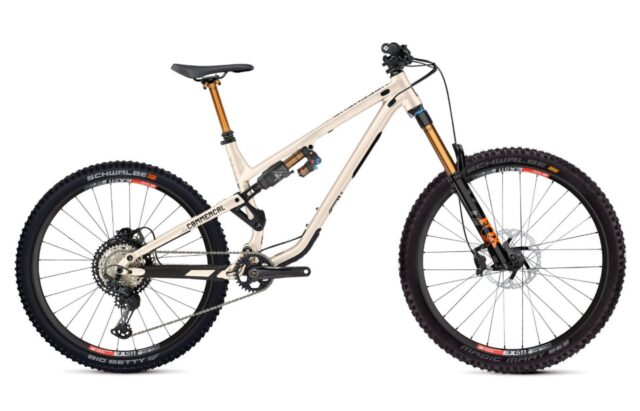 All six builds seem impressively well-chosen for the intended purpose of the Meta SX, with beefy suspension and big brakes (especially on the Meta SX Essential and up). Similar to our experience with the Meta TR (full review coming soon), the Meta SX Team build just might be the best bang-for-buck of them all, with top-of-the-line RockShox suspension and a solid SRAM GX drivetrain for $5,200. Bonus points for including my exact custom spec for a really nice, not-crazy-expensive wheelset.
Some Questions / Things We're Curious About
(1) Who is going to get along best with the Meta SX, and who would be better off with the full-29 Meta AM or the shorter-travel Meta TR 29?
(2) More generally, does the mullet bike trend we've been seeing of late continue to grow, level off, or even subside?
Bottom Line (For Now)
The new Commencal Meta SX looks like an interesting new addition to the longstanding Meta family, with trendy mixed wheel sizes and the super-competitive build specs that we've come to expect from Commencal. Most of the build levels aren't expected to land until the third quarter of 2022, so it'll be a bit before we start seeing the Meta SX in the wild, but we're hoping to be able to get on one at some point, with a full review to come.