Boot: 2022-2023 K2 Dispatch LT W
Stated Flex: 115
Available Sizes: 22.5-27.5
Stated Last (size 26.5): 100 mm
Stated Range of Motion: 60°
Stated Forward Lean: 12.5° (adjustable to 9° or 15°)
Size Tested: 24.5
Stated Boot Sole Length (size 24.5): 284 mm
Blister's Measured Weight (size 24.5):
Shells, no Liners: L: 1120 & R: 1114 g
Liners, no Footbeds: L: 235 & R: 232 g
Shells + Liners = L: 1355 & R: 1346 g
Buckles: Magnesium "Switchback" Buckles
Power Strap: 30 mm "Lightweight Velcro Power Strap"
Shell Material:
Cuff: Pebax (heat moldable)
Lower Shell / Shoe: Pebax (heat moldable)
Liner: Tourfit LT Liner
Soles: Nonremovable, full Vibram Dual-Density Rubber, ISO 9523
Binding Compatibility: Tech / pin bindings, MNC bindings
Tech Fittings: Dynafit-Certified Tech Inserts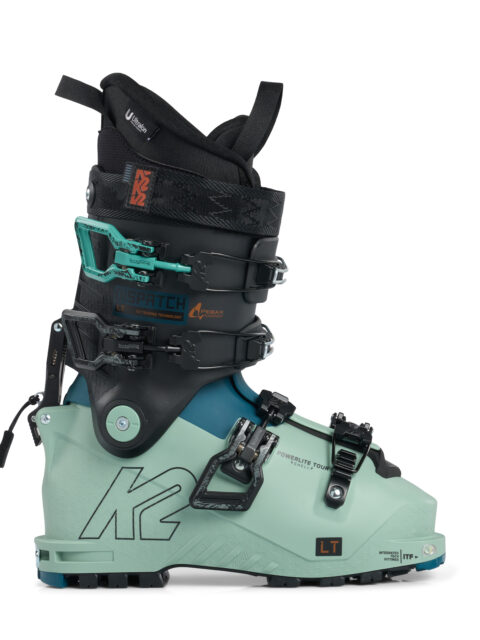 [Editor's Note: In the interest of getting you information sooner on some of the products we're reviewing, we're posting here some of our measured specs and manufacturer details, and will update in the future. Take a look, and let us know in the Comments Section below what questions you'd like us to answer.]
Intro
K2 recently announced their brand-new 22/23 collection of Dispatch boots, which represent their first foray into the lighter "freetouring" category. For more information on the entire K2 boot lineup, check out our Blister Summit video with K2's boot product manager, Tom Pietrowski:
The Dispatch boot series was designed to complement the 22/23 K2 Dispatch skis (see this video with K2's head ski designer for more on the Dispatch skis). All boots in the series are built around a ~100 mm last; K2 states that the fit of the Dispatch boots is comparable to their medium-volume Mindbender freeride boots, though the Dispatch reportedly has a roomier toe box.
Across the lineup, the shells and liners are fully heat-moldable via K2's "Fast Fit" process, and the liner of the Dispatch Pro is built with a BOA tightening mechanism that's intended to eliminate movement while ascending and allow for on-the-fly adjustments. Other notable features across the collection include K2's "Switchblade" buckles, which can be locked forward while still lying flat to the cuff, to increase mobility on the ascent. K2 also built a new Honeycomb Boot Board, which K2 says is 15% more insulative than other boot boards.
What K2 Says about the Dispatch LT W:
"Brand new to the K2 Collection is the Dispatch LT W. This women's specific boot was built to withstand your longest, toughest adventures. The Dispatch LT W weighs in at 1390g, has a solid 115 flex rating, walk mode boasting 60-degree range of motion, and Tourfit LT liner. Rest easy knowing that your feet are no longer something you'll need to worry about with the all new Dispatch LT W."
The Dispatch LT Series:
The Dispatch series of boots is comprised of five models, including two women-specific models, the Dispatch LT W and the Dispatch W.
The Dispatch LT has a stated flex of 120, while the women-specific LT W's is 115. Otherwise, the technology is the same, aside from the women-specific models being available in sizes 22.5-27.5 (which is a "True 22" based on the boot sole length).
Dispatch Pro (130-flex): $899

Dispatch LT (120-flex): $799

Distpach LT W (115-flex): $799

Dispatch (110-flex): $699

Dispatch W (105-flex): $699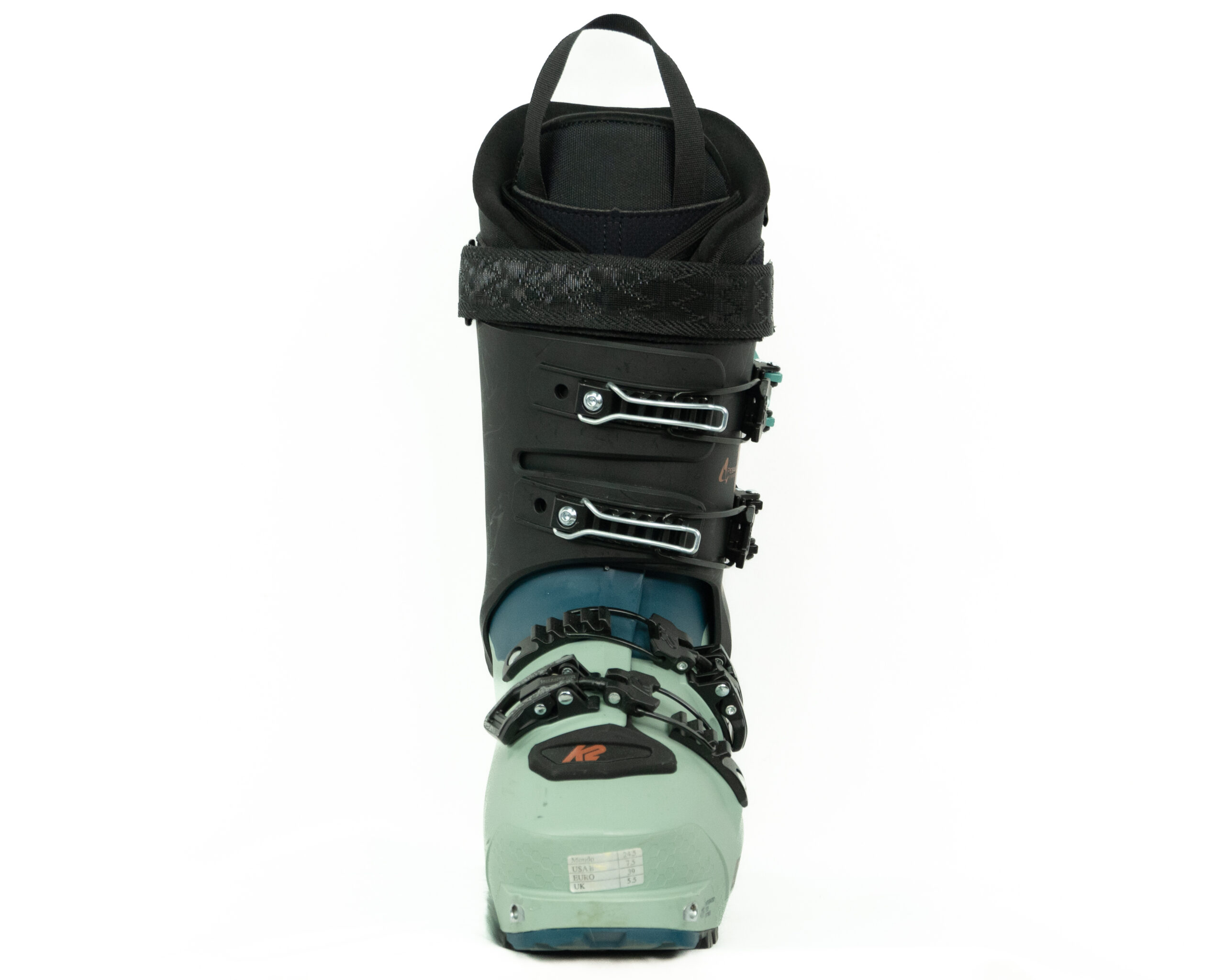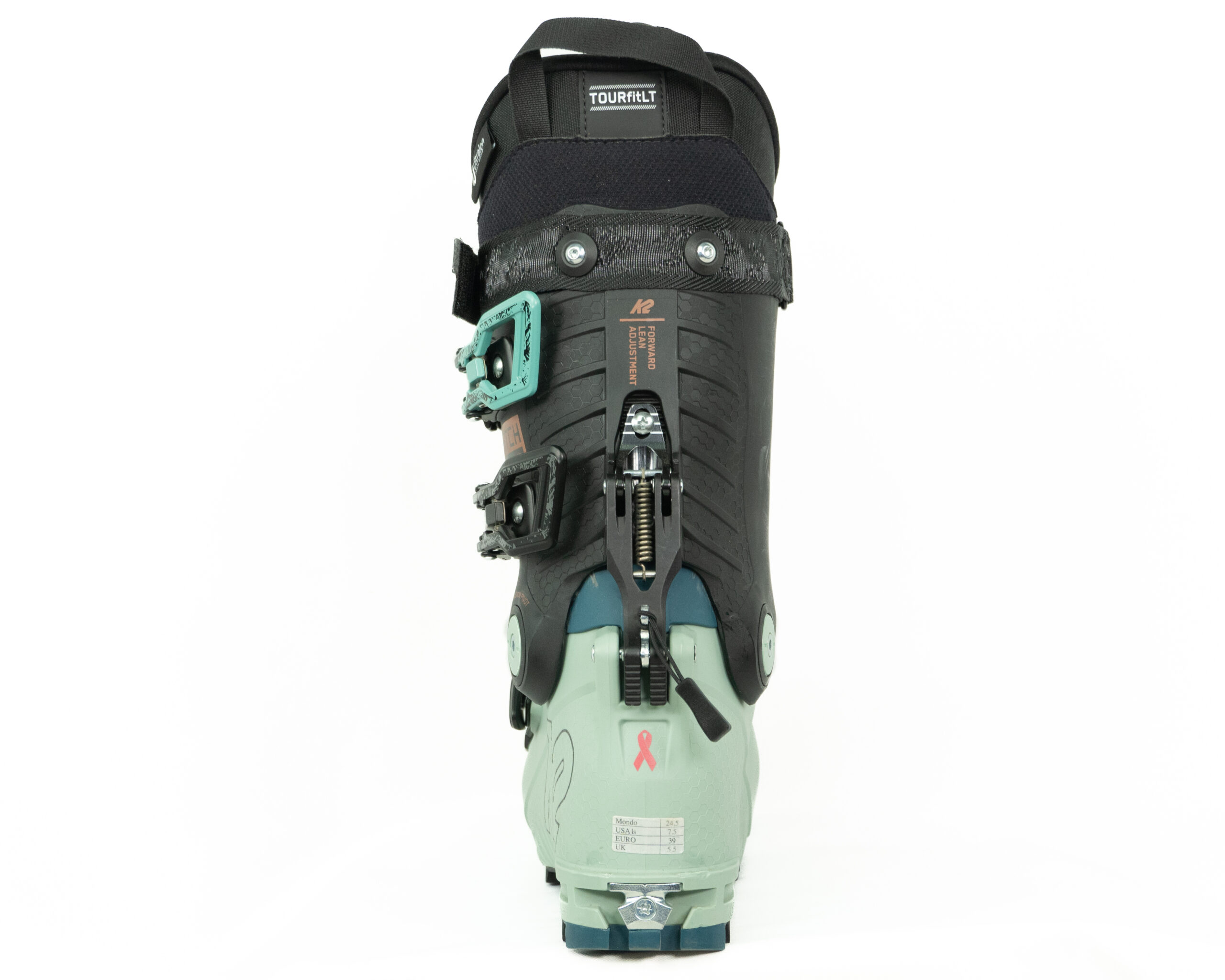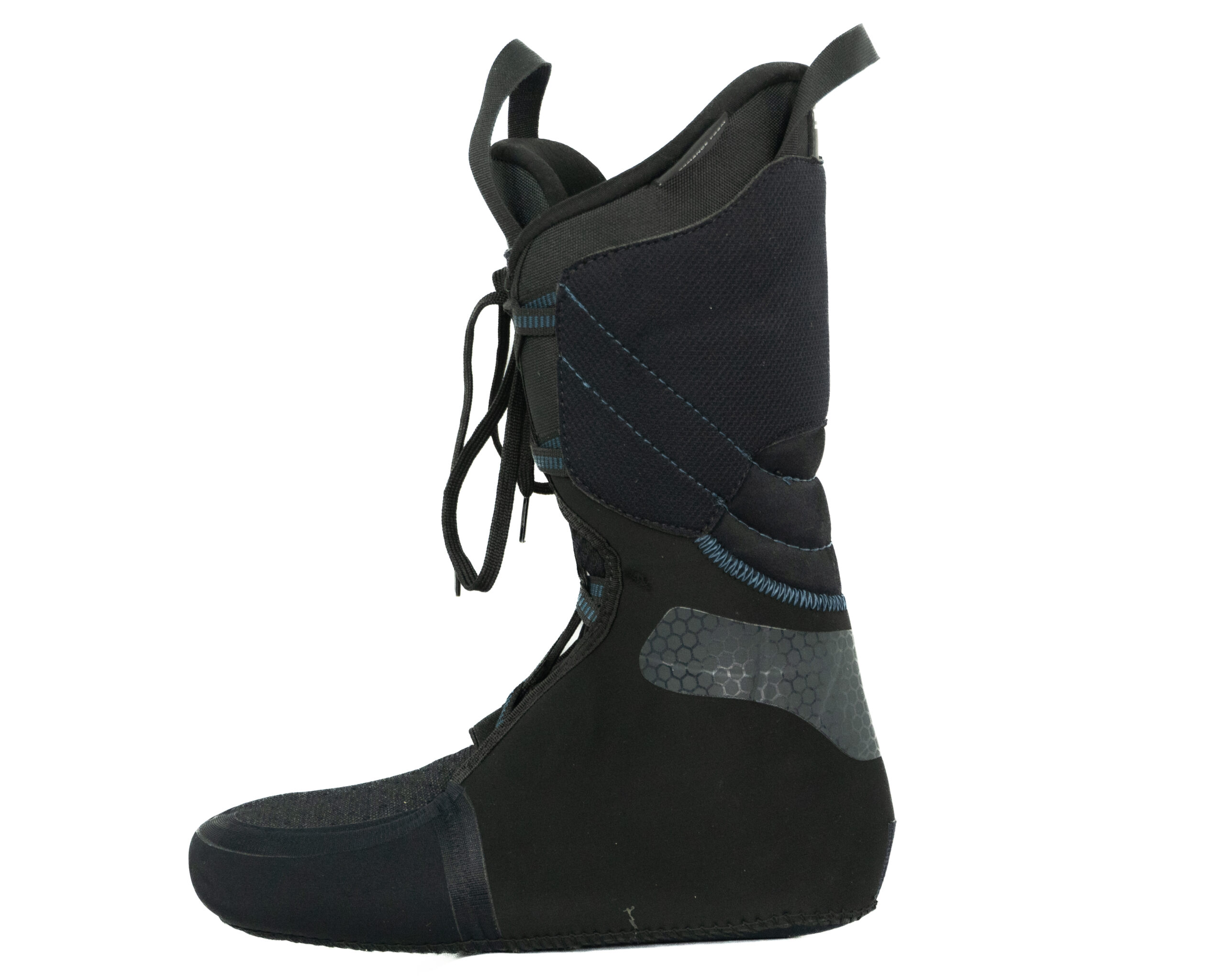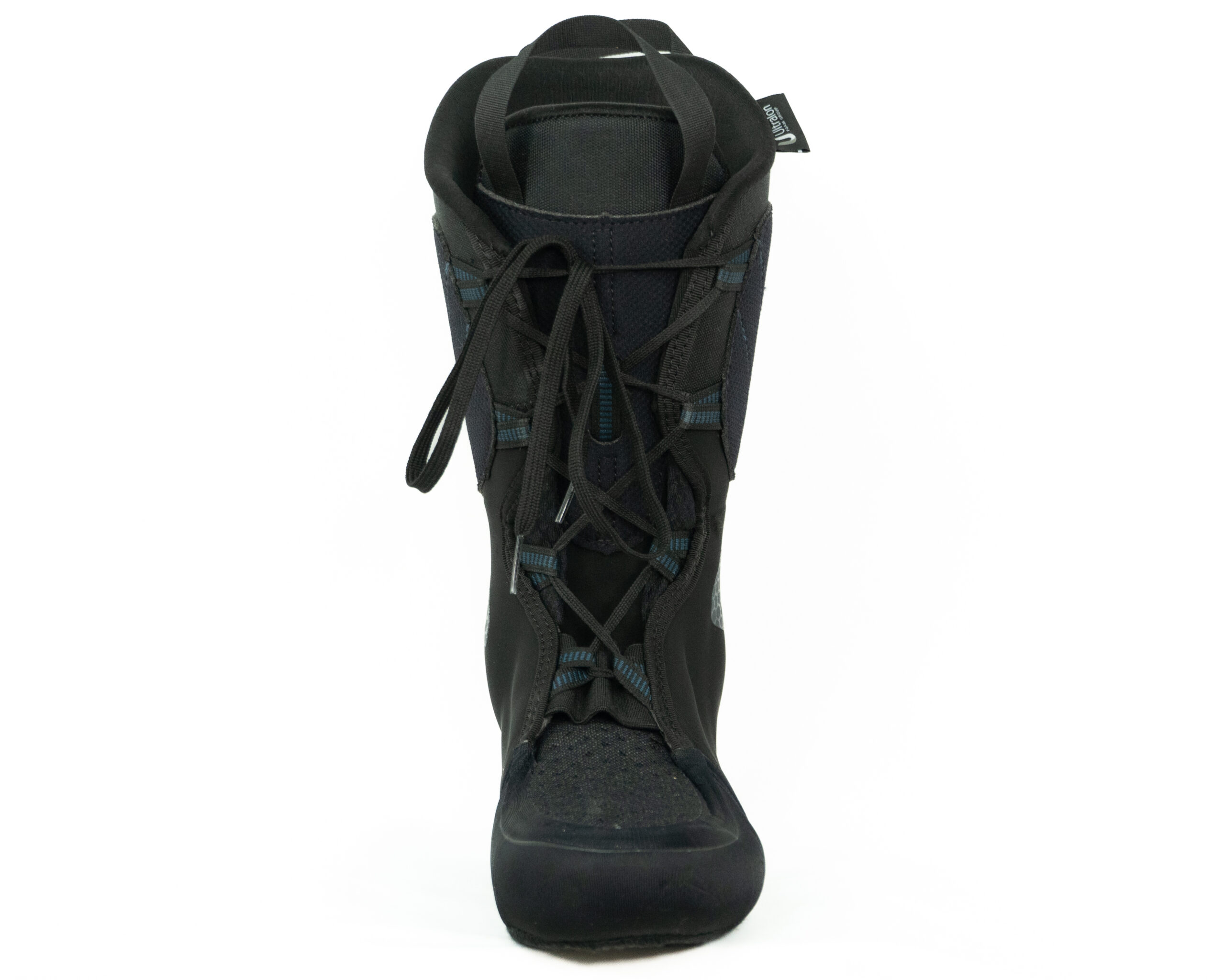 Weight & Comparisons
Compared to other downhill-oriented touring boots, the Dispatch LT W is pretty average, if not slightly on the heavier end of the spectrum. However, it's still notably lighter than most "50/50" boots like the Tecnica Cochise Pro W and K2 Mindbender 115 W.
For reference, here are a number of manufacturers' stated weights (per boot) and our measured weights for some comparable boots. For our measured weights, we list the weights of each shell + the weights of each liner, then the total weights of the shells + liners.
21/22 Scarpa F1 LT W (27): 930 g (stated weight)
21/22 Atomic Backland Pro W (24.5): 1030 g (stated weight)
22/23 Tecnica Zero G Tour Scout W (24.5): 1237 & 1240 g
21/22 Scarpa Gea RS (25): 1250 g (stated weight)
21/22 Dynafit Hoji W (24.5) 1230 g (stated weight)
22/23 K2 Dispatch LT W (24.5): 1120 & 114 + 235 + 232 = 1355 & 1346 g
22/23 Hawx Ultra XTD 115 W CT GW (24.5): 1458 g (stated weight)
21/22 Rossignol Alltrack Elite 110 LT W (24.5): 1530 g (stated weight)
21/22 Salomon Shift Pro AT (24.5): 1570 g (stated weight)
22/23 Lange XT3 110 LV W (24.5): 1614 g (stated weight)
22/23 Tecnica Cochise Pro W (24.5): 1285 & 1289 + 343 & 330 = 1628 & 1619 g
22/23 K2 Mindbender 115 W (24.5): 1640 g (stated weight)
22/23 Head Kore 105 W (24.5): 1372 & 1373 + 407 & 405 = 1779 & 1778 g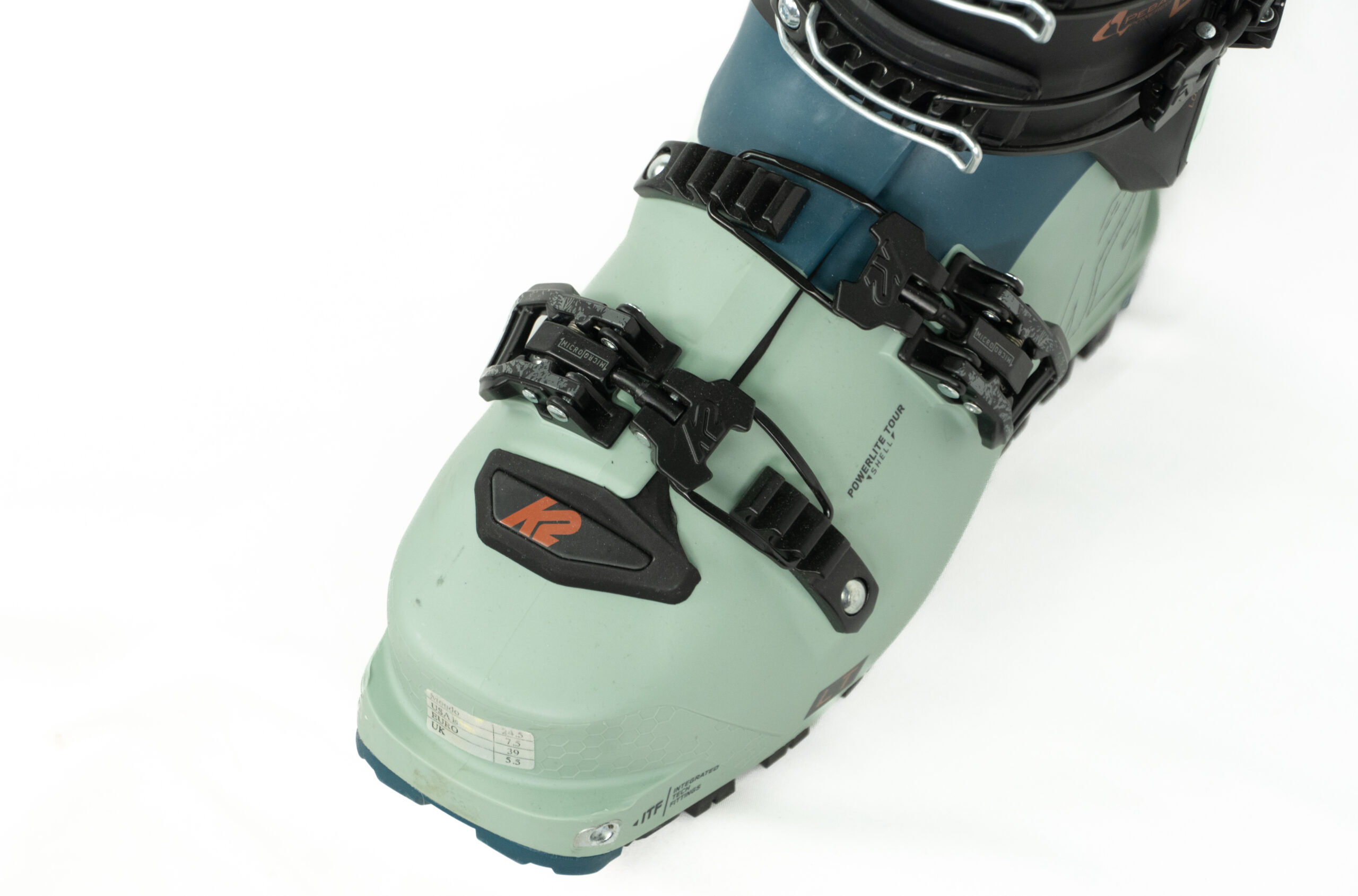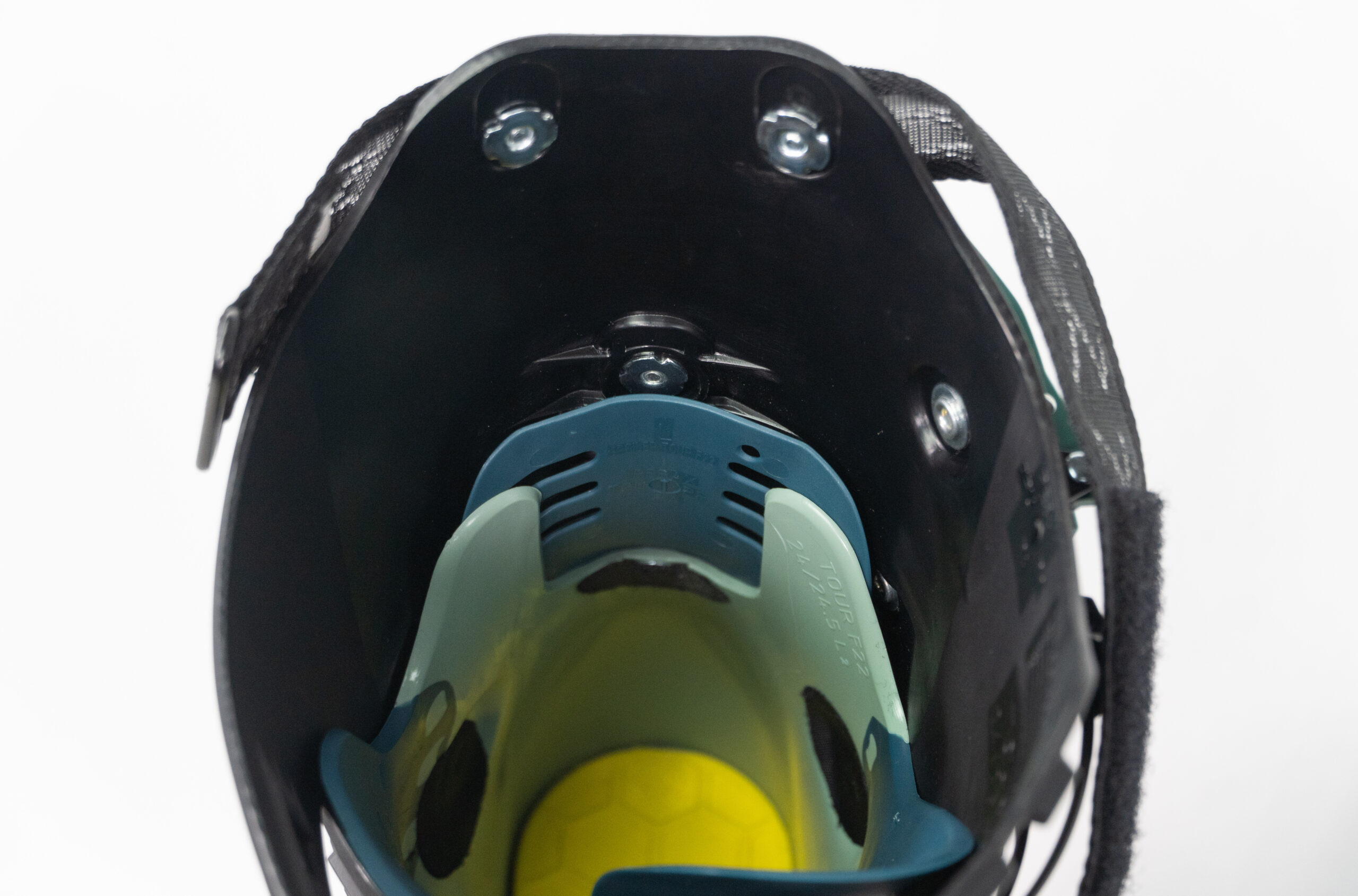 Things We're Curious About
Given that the Dispatch series is K2's first entry into the light (but still downhill-oriented) category of touring boots, we are interested to find out more about how the Dispatch LT W's uphill and downhill performance compares to other boots in its class, like Tecnica Zero G Tour Scout W. We're also eager to figure out what specific sort of skiers will be best served by the Dispatch vs. the heavier K2 Mindbender boots.
Stay Tuned
The K2 Dispatch LT W has many of the features and specs that we'd expect from an uphill-friendly, but downhill-oriented touring boot. We got a bit of time in the K2 Dispatch LT W this spring and are excited to spend some more time in it this upcoming season, especially as early-season touring becomes an option.