Enve M7 Handlebar
Size: 800mm
Clamp Size: 35mm
Blister's Measured Weight: 228 grams
Price: $170
Enve M7 Stem
Length: 50mm
Clamp Size: 35mm
Blister's Measured Weight: 100 grams
Price: $280
Mounted to: Trek Slash
Reviewer: 5'9", 155 lbs
Duration of Test: 3 months
Test Location: Whitefish, Montana; Assorted locations in BC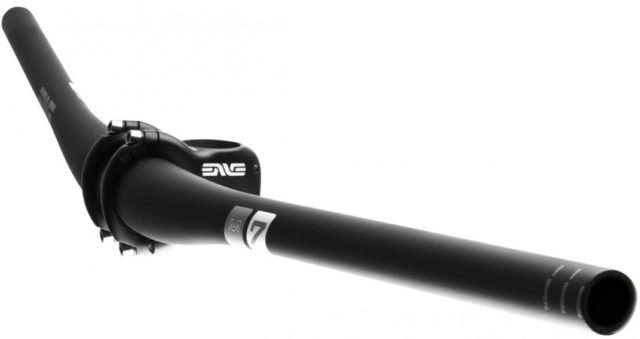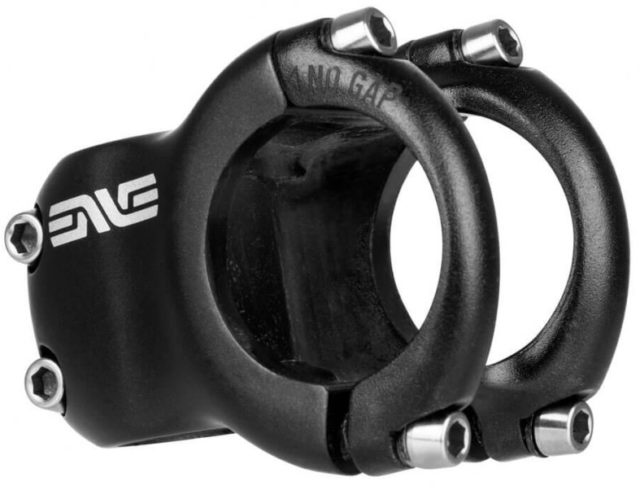 Intro
Enve isn't new to the handlebar game, but while I've spent a fair amount of time on Enve wheels over the years, I'd actually never spent any significant time on their handlebars. It was time to see what I was missing, so I mated Enve's M7 bar with their M7 stem and spent a few months using them to see how they compare to the competition.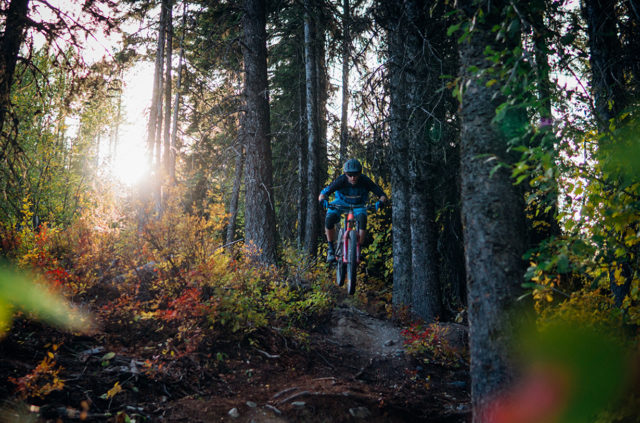 Enve M7 Handlebar
First up, let's talk about the M7 handlebar. Any time I'm reviewing a handlebar, it really comes down to how the bar balances vibration damping and stiffness. Of course, weight and cost factor in as well, but those are static numbers — you don't really need me to write a bunch of words for you to be able to assess whether a bar fits your budget or is too heavy for you to consider it. But stiffness and damping characteristics aren't so obvious, and I've found that companies' marketing materials often don't match up to how the product actually performs.
Geometry and Options
The M7 bar features a fairly traditional 8° back, 4° upsweep. That's similar to a lot of the bars on the market right now.
Bar geometry is very much a personal preference thing, and some people have strong opinions about it. Generally, I'm not one of those people, but I find that some bars feel like they have less upsweep than the numbers suggest. In other words, I like my bars to angle up slightly, so the outside edge of the grips are higher (this twists my wrists slightly, which keeps my elbows up and out for a better body position), but some bars feel a bit droopy even though they say they have positive upsweep.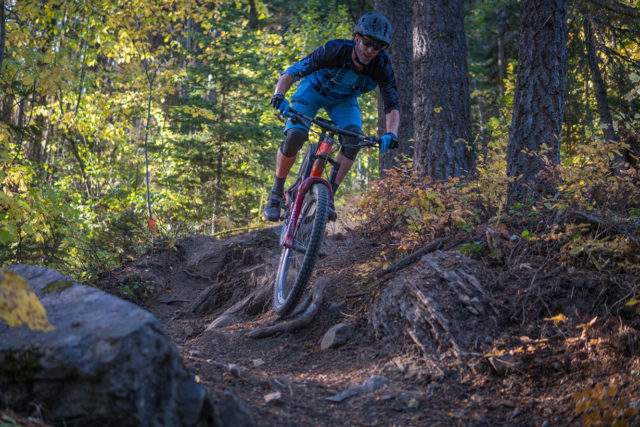 The M7's numbers seem pretty accurate — the bars have a bit of upsweep without feeling excessively curved. I find them to be comfortable, and the shape is pretty similar to some of the other popular bars on the market like the Race Face offerings.
The M7 is only available with a 35 mm clamp diameter and in an 800 mm width. Enve says that the bar can't be cut shorter than 780 mm, likely due to a different carbon layup further inboard on the bar that might not play well with things being clamped to it. 20 mm isn't a whole lot of trimming, so if you're looking for a narrower bar, you're probably better off looking at some other options (potentially including the Enve M6, which can be cut to 740 mm).
The M7 comes in three rises — 10 mm, 25 mm, and 40 mm. I tend to prefer a lower front end, so I opted for the 10 mm.
Weight and Price
To save you the hassle of looking them up elsewhere, on my scale, the uncut M7 handlebar weighs 228 g. That's a handful of grams heavier than some other carbon 35 mm / 800 mm wide bars, but it's neither light enough nor heavy enough for the weight to be particularly remarkable.
At $170 the M7 bar isn't cheap, but that price is in line with other comparable bars on the market.
The Ride
35 mm handlebars can be tough on the hands. While the 35 mm clamp diameter makes it easier to produce an 800 mm wide bar that's not obscenely heavy, a byproduct of that extra diameter is that the bars tend to be really, really stiff.
Of course, a stiff bar is a good thing when you want to muscle through a turn. But over a long day of riding rough trails, that stiffness tends to take its toll on my hands and forearms. So the challenge with these 35 mm bars is tempering that stiffness and building a bar that damps vibrations and preserves my delicate palms.
The Raceface SixC has been my pick for best 35 mm bar for a few years running. Of the bars I've tried, it did the best job of muting vibrations. But I'm here to say, it has been dethroned. The M7 now reigns supreme in my opinion.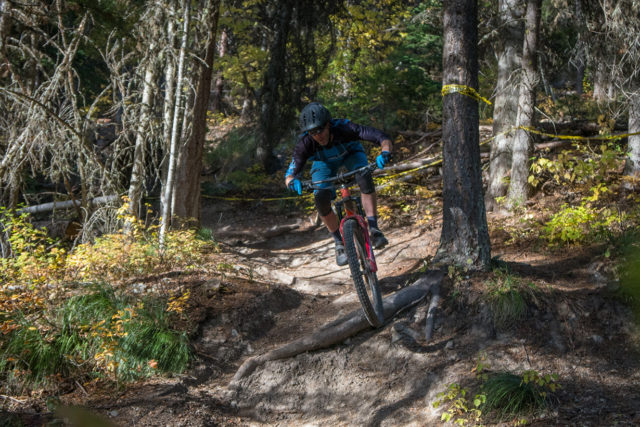 For hammering through rough roots and rocks and putting in a lot of vert, the M7 is just a little bit more damp than the SixC. Which means at the end of the day, my hands are just a little bit fresher, and at the end of a week of hard riding, my palms and forearms are feeling a little bit less worked over.
Mind you, this wasn't a particularly scientific test, and there were all kinds of uncontrolled variables. But based on the bars I've ridden, if I had $170 to throw at a handlebar for an aggressive Trail / Enduro / Super D / light DH / pimped-out bar crawler, the M7 is the most comfortable I've ridden.
Durability
I can't say much about the M7's durability other than it hasn't broken, and it's shrugged off a few crashes without looking any worse off. This being a sample size of one, I don't think there are any grand conclusions to be drawn here, but based on a number of friends who have ridden Enve bars for years, they seem to hold up quite well.
Enve M7 Stem
I don't generally have a whole lot to say about stems. Did it hold the bar without slipping? Yes? Great. Unless the stem is notably flexy, the ride qualities are really hard for me to pin down. There may well be some measurable differences in stiffness between stems, but I have a pretty tough time separating that from the much more noticeable differences in the handlebars. The M7 stem is no different in that regard — it didn't do anything that called attention to itself, which, in my book, is a good thing.
Weight and Price
The M7 stem weighs in at 100 g for the 50 mm length. That's really light; at least among stems that I actually trust to not snap, it's probably the lightest on the market. For reference, a nice aluminum stem in a similar length is going to weigh 40-50 g more. The M7 is even lighter than most direct-mount stems.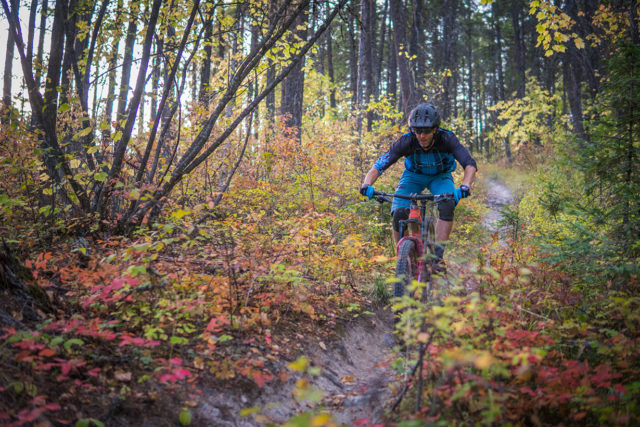 And you pay for that (lack of) weight — at $280, the M7 stem is really (really) expensive. That's solidly twice as expensive as a really (really) expensive aluminum stem. Wallets beware.
Geometry and Options
The M7 stem is flat, meaning it doesn't have any positive or negative rise. It's available in 32, 50, and 65 mm lengths, and all lengths have a 40 mm stack height. All versions feature a carbon body with an aluminum faceplate and titanium hardware. Aside from the price, really the only downside of the M7 stem I can come up with is that it's not available in more lengths (in particular, a 40 mm option would be nice).
Other Notes
As I said at the outset, I'm hard-pressed to make any definitive statements about the ride quality of a stem. That said, the great ride qualities of the M7 bar that I noted above were mostly with the bar mated to the M7 stem. Swapping to a different stem didn't make a particularly big difference, but I'd say the M7 stem gets at least a little bit of credit for damping out vibrations.
Purely as a technical matter, the M7 stem does use a zero-gap, four-bolt faceplate, where the top two bolts are bottomed out and then the bottom two bolts are torqued. This design makes it easier to achieve consistent pressure on the bar, which matters when you're clamping lightweight carbon. The M7 stem also has torques and the length of the stem printed on it. These features are pretty minor and certainly aren't unique to Enve, but they're nice touches.
Bottom Line
The Enve M7 stem is impressive, mostly because it's so damn light. The price will be a dealbreaker for many people, but if you've got the scratch and you want to shed some grams in the stem department, the M7 is probably the best option on the market to do that. And of course, if you need a 31.8 mm clamp, the M6 stem is even a smidge lighter (but not any cheaper).
But the real winners here are my hands, by virtue of the M7 handlebar. The M7 bar is competitive in terms of price and weight, and it keeps my hands happier than any other bar I've ridden when logging a lot of vert on rough trails. And that's saying something — that's what every company is chasing when they build a handlebar, and at least among burlier bars with 35 mm clamps, I think the M7 does it best.