Address:
410 Main Street
Armonk, NY 10504
Hours:
Fall/Winter hours –
Mon-Sat: 10am-6pm

Thursday: 10am-7pm

Sunday: 12-5pm
Summer hours (July & August)
Mon-Sun: Closed

Tues-Sat: 10am-5:30pm
Website: hickoryandtweed.com
Email: Ski@hickoryandtweed.com
Phone: (914) 273-3397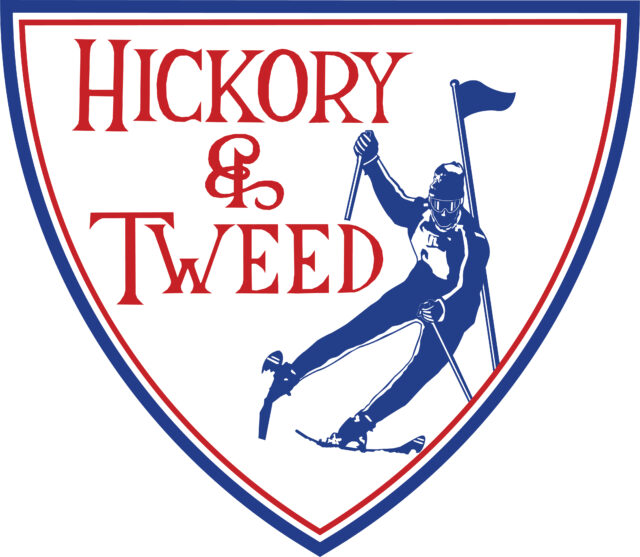 Intro
Hickory & Tweed has been a mainstay of the east-coast ski culture since 1961. This family-owned-and-operated ski shop provides excellent customer service, with a major focus on quality in-store experiences for every customer.
Hickory & Tweed's lease program is the oldest in the country, and they lease over 8000 pairs of skis and boards every season. And they are the only shop in the area to lease race stock equipment. Their 13,000-square-foot campus includes a full-service tuning center and a selection of brands and products you're unlikely to find elsewhere. And they guarantee everything they sell.
Read on to learn more about why this customer-service-focused shop with a unique selection of products made our recommended shop list.

Brands
The Blister team has never encountered a store with as wide a range of products as Hickory & Tweed and would be surprised to find all of them under a single roof anywhere else. And every product they have in store is hand-selected with intention.
They carry big name brands like Patagonia, Volkl, Dynastar, Tecnica, Blizzard, Black Crows, Burton, Jones, Nordica, Lange, Marker, Look, Leki, Giro, Smith, POC, and The North Face, and traditional ski brands like Descente, Obermeyer, Sunice, Kjus, and Bogner. But they also carry brands that you don't see as often including some newer brands and some high-end boutique brands like Amundsen, Parajumper, Canada Goose, Peuterey, and more.
You'll also find, brands that you regularly read about on Blister like Strafe, Flylow, and Mammut. All this is to say, that Hickory & Tweed has an amazing selection of gear that you are unlikely to find all in one spot elsewhere.
Services
Hickory & Tweed is a full-service ski shop and all services are done in-house. From basic tunes to custom boot fitting and footbeds to stone grinds and boot heater installation, the staff at Hickory & Tweed is willing and happy to assist you.
The owner, Skip, is Masterfit trained and they train their staff in-house. Their staff turnover rate is extremely low meaning their senior staff has years of bootfitting experience.
If you purchase a pair of boots from Hickory & Tweed, there's no charge for the bootwork for the life of the boot. And they guarantee the fit so if the boots don't fit, they'll swap them out.
Ski Demos
Hickory & Tweed was the first shop in the United States to offer a season lease program. Nowadays, over 3,000 families lease equipment from them each season and most customers return year after year. And a number of customers are fourth-generation Hickory & Tweed shoppers.
The reason Hickory & Tweed has a huge lease program is that their staff is great with children and families, they lease the same gear you can buy, and unlike other shops in the area, they do not require a deposit for their leasing program.
The shop has a huge selection of skis and snowboards to demo including junior ski & snowboard packages, true race stock equipment for youth and high school racers, and multiple options for adults including basic and high-end packages.
They also have daily, weekend, and weekly rentals. And if you end up wanting to purchase gear or turn a weekend rental into a seasonal rental they will make that transition smooth and the payment received will go toward the upgrade.
Online Presence
The vast majority of what's available at Hickory & Tweed is available online. And their e-commerce shares inventory with the store.
Ski and snowboard lease/fitting appointments can be booked online up to 14 days in advance. The appointments are free and you can book a one or two-hour appointment depending on the size of your party.
Hickory & Tweed also offers bootfitting appointments, but those must be booked over the phone.
Blister Member Deals
ONLINE – 10% off your first online order at HickoryandTweed.com (applicable towards hard goods equipment – skis, boards, boots, bindings, poles, helmets, goggles)

IN-STORE – 10% off one full-priced item and 15% off seasonal rentals
Bottom Line
If you live in the tri-state area and need to lease, buy, or have your ski or snowboard equipment tuned, Hickory & Tweed is our recommendation. It's also a great shop for all your winter gear from spinning laps to sipping hot chocolate by the fireplace. Hickory & Tweed has a great selection of products ranging from the top names in outdoor gear to unique products you're likely to find anywhere else.