Nnormal Kjerag
Test Location: Marin, CA
Test Duration (so far): 195 miles
Stated Stack Height (Men's): 23.5 mm (heel) / 17.5 mm (forefoot)
Stated Heel-to-Toe Drop: 6 mm
Stated Features:
"EExpure" midsole foam
An upper made from "Matryx Jacquard" material
A Vibram LITEBASE outsole made from "MegaGrip" rubber with 3.5 mm lugs
Gusseted tongue
Stated Weight per Shoe (US Men's Size 9): 200 g / 7.05 oz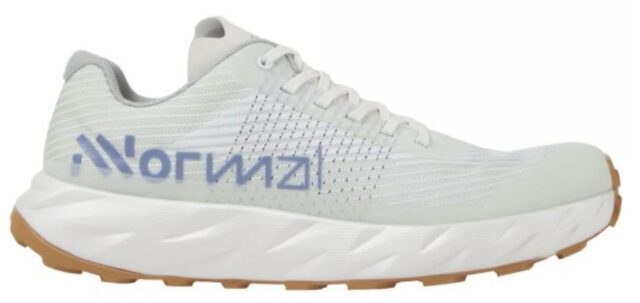 Blister Measured Weight per Shoe (US Men's Size 8.5): 192 g (left) & 193 g (right)
Size Tested: US Men's 8.5 / EU 42
Reviewer: 5'9", 150 lbs / 175 cm, 68 kg
MSRP: $195
Intro
Kilian Jornet toed 4 major starting lines in 2022, idling up to each with the nonchalance of a genius, almost as if he viewed the other runners less as his competition and more as spirited witnesses there to watch him run. Aside from a poor (by his standards) performance at Sierre Zinal, which was still enough to see him finish in 5th place, Kilian linked together victories at Zegama, Hardrock 100, and UTMB, a self-constructed gauntlet of races made arduous by both their variance in distance and competitiveness. He'd won each before, some multiple times, and this historical dominance added a casual valence to each race, a kind of "been there, done that" flippancy that in several ways made his season all the more sublime.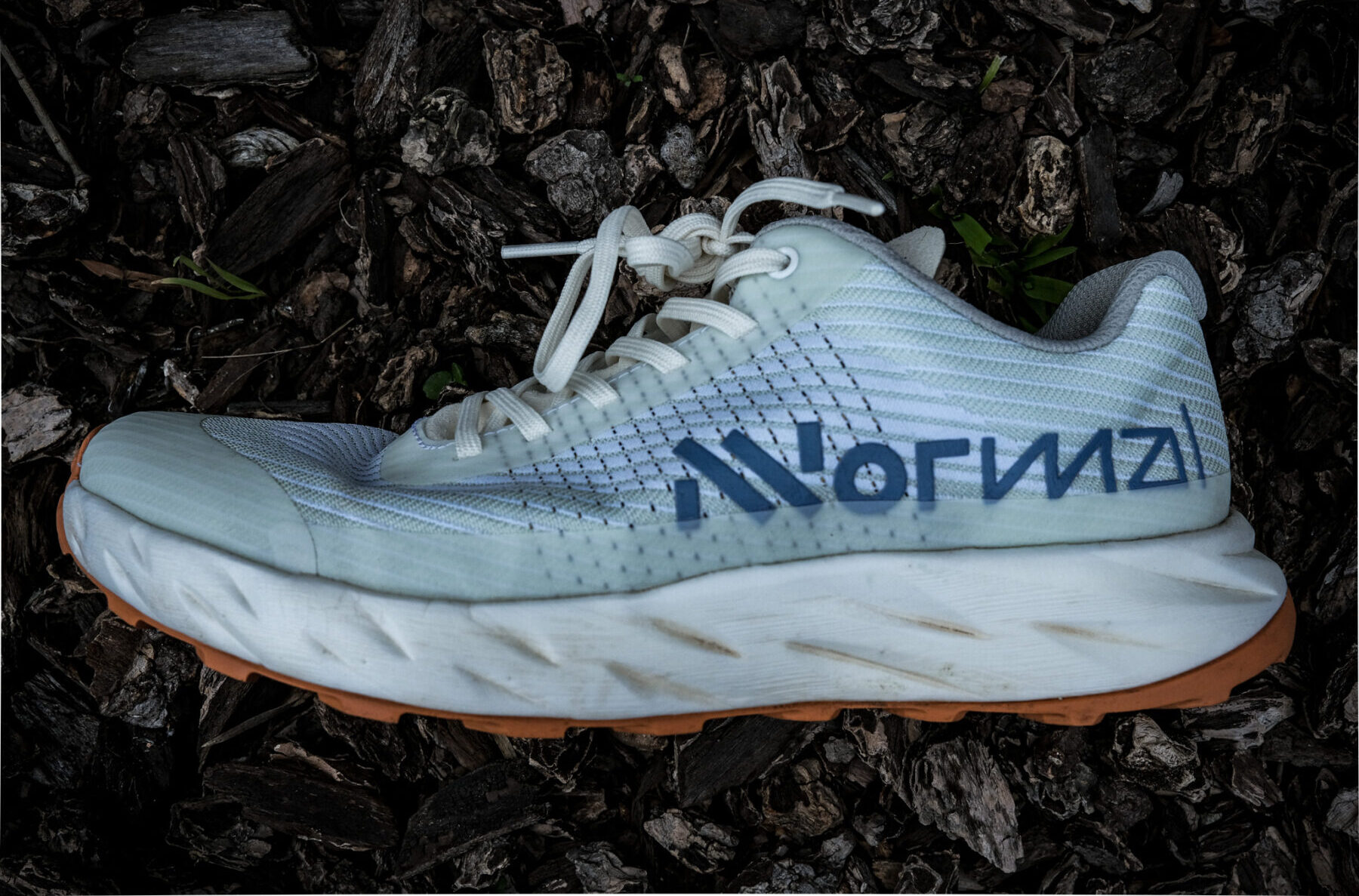 2022 also happened to be Kilian's first full season racing under Nnormal, the footwear and apparel brand he helped build in partnership with the Spanish shoe manufacturer, Camper. While I'd hesitate to bet against Kilian regardless of what's on his feet, the string of victories he put together last summer proved a convincing (and I'm sure incredibly tiring) way to vet the performance and durability claims of his new brand. He allegedly wore the same pair of the Kjerag, Normal's performance oriented trail shoe, for both of his 100-mile wins. While I don't plan on attempting to replicate that, I did just recently picked up a pair of the Kjerag courtesy of San Francisco Running Company, and after a handful of runs, I've come away hopeful that their initial fit and feel will have the type of permanence Nnormal put forward in the rollout of the shoe. So for now, we'll take a closer look at the design of the shoe, and then chime in with a long-term review in the future.
Fit & Features
The Kjerag (pronounced: sche-rak) is positioned as Nnormal's versatile performance shoe, next to the Tomir, which is their heavier, higher-cushioned, trainer (for more about the Tomir, check out our full review here). Race-oriented models tend to take weight-saving measures to increase running efficiency and speed, often to the detriment of durability. With the Kjerag, which weighs an impressively light 200 g / 7.05 oz for a US Men's Size 9, Nnormal attempts to skirt convention by offering a shoe that's supposed to be just as hard wearing as it is focused on running fast. For more context, here's how the Kjerag's stated weight compares to the stated weights for some other similar models. All weights are based on a US Men's Size 9.
200 g / 7.05 oz — Nnormal Kjerag
247 g / 8.7 oz — Hoka Torrent 3
252 g / 8.9 oz — Hoka Tecton X
255 g / 9 oz — Naked T/r
255 g / 9 oz — Saucony Endorphin Edge
260 g / 9.2 oz — Nnormal Tomir
270 g / 9.5 oz — Salomon Pulsar Trail Pro
295 g / 10.4 oz — Hoka Mafate Speed 4
295 g / 10.4 oz – On Cloud Ultra
295 g / 10.4 oz – TNF Vectiv Flight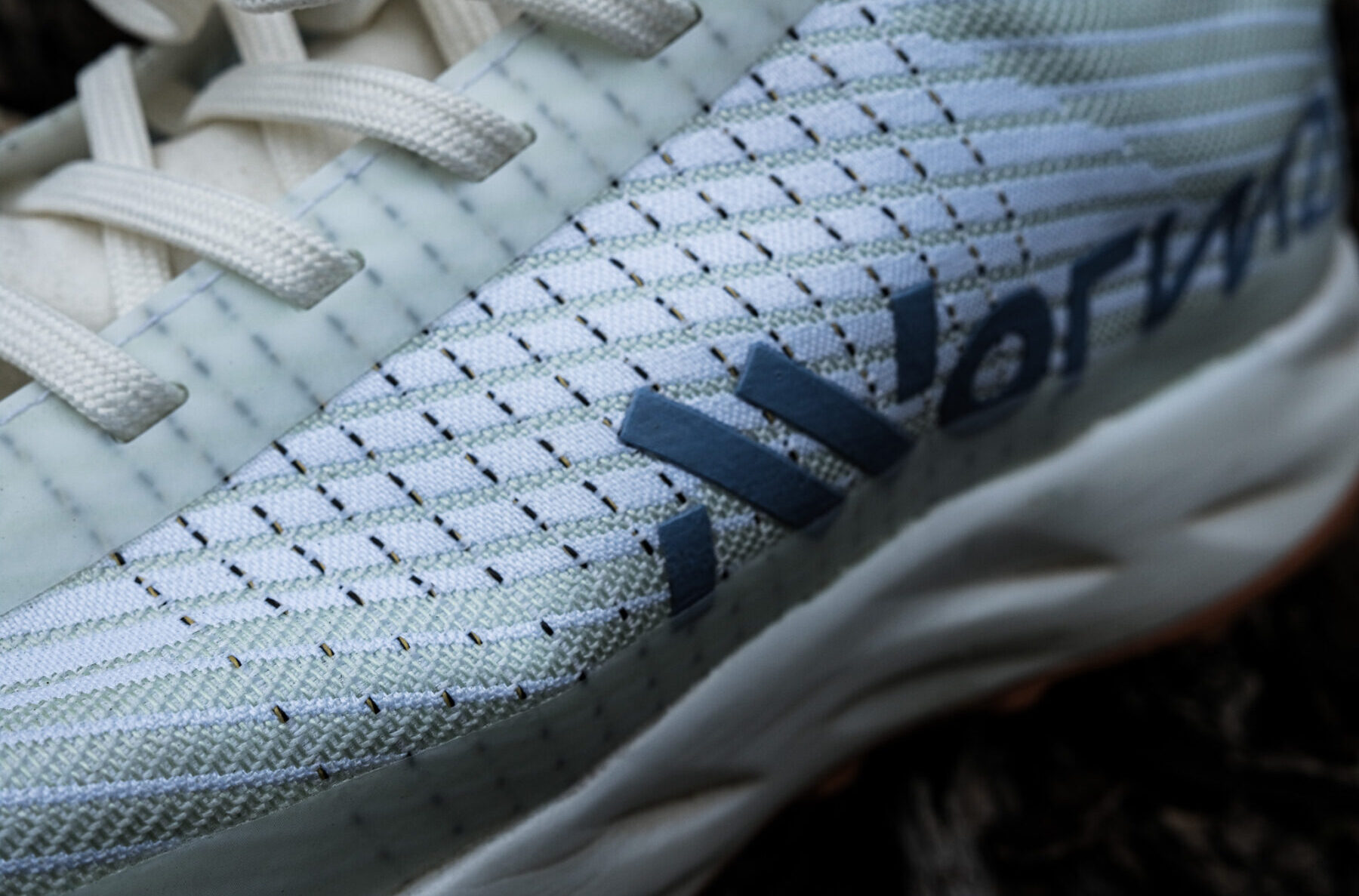 It's far and away the lightest shoe on this list, but you probably couldn't tell just by looking at it. The Kjerag's silhouette shares a profile more typical of a "generalist"; its 23.5 mm / 17.5 mm of stack height and 6 mm drop are pretty average figures, all things considered. This design point is fundamental to the shoe's ability to handle the demands of races ranging from VKs to 100-milers, and I think it raises a particularly interesting question within the context of this review: How does the Kjerag offer so much shoe for so little weight? And does Nnormal's ability to pull this off undermine their durability claims?
While I can't solve the second part of that question quite yet, I can offer some answers to the first. NNormal incorporates 3 key pieces of technology into the Kjerag, beginning with the "Matryx Jacquard" material they use for its upper. Matryx, a fabric woven from individually coated polyamide and Kevlar yarns, is known for its high strength-to-weight ratio and allows the Kjerag to forgo heavy TPU overlays across the midfoot and forefoot. The shoe still features a laminated section over its toe cap but otherwise stays pretty minimal.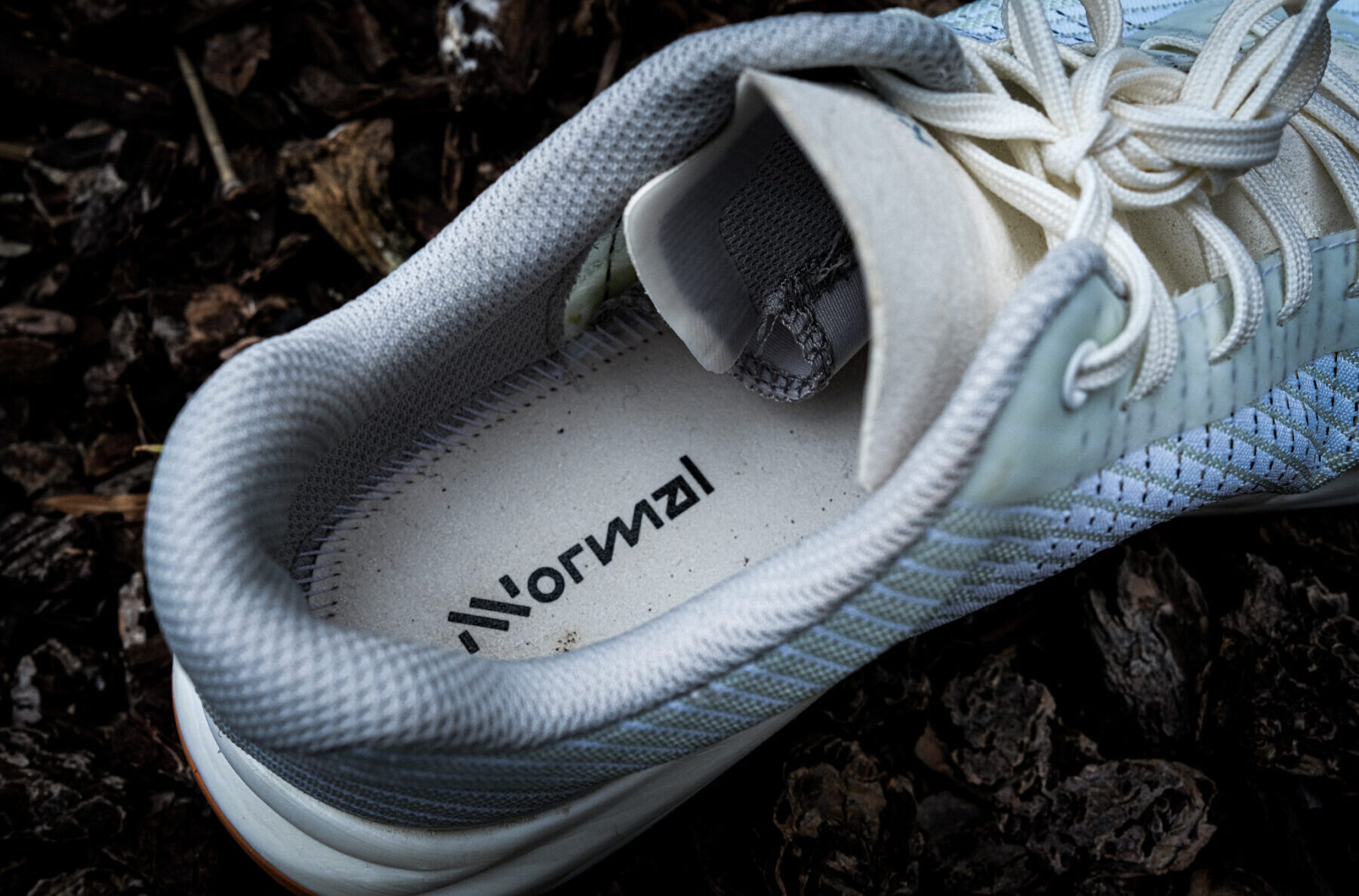 Moving down to the midsole, NNormal uses a foam developed specifically for trail running that they call, "EExpure," which the brand claims is characterized by its stability, energy return, and recovery capacity. It's separated from the foot by just a thin membrane (the Kjerag does not come with insoles, which NNormal says helps prevent blisters and increases propulsion / compression). The midsole material feels qualitatively different from what's used in the Tomir; it's simultaneously much more lively and forgiving, two characteristics that can kind of feel at odds with each other but nonetheless something the Kjerag manages to pull off, at least so far.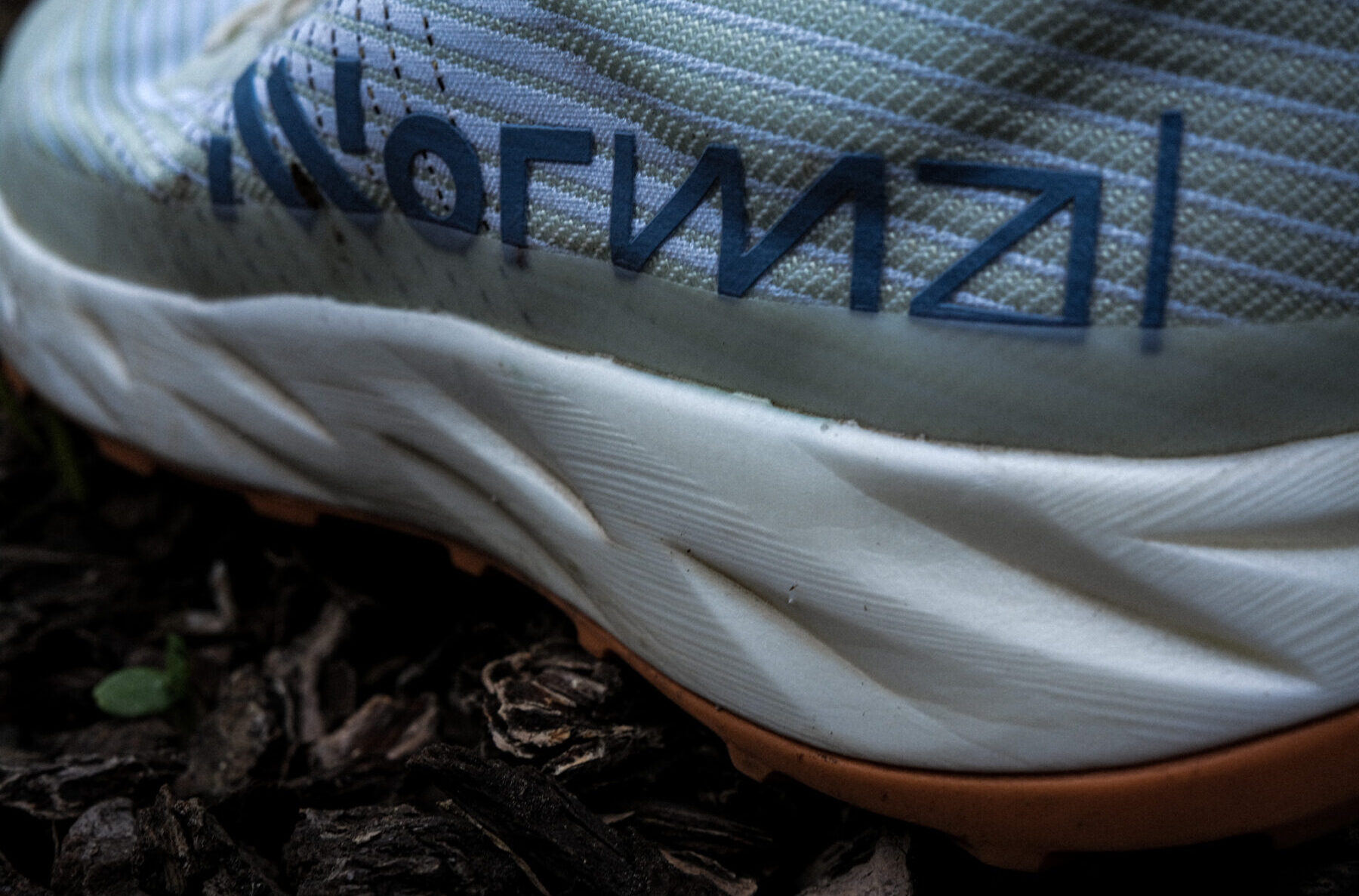 Finally, the underside of the Kjerag is highlighted by a Vibram LITEBASE outsole made from Vibram MegaGrip rubber, a combination that reduces the overall sole weight by up to 30%. Fifty 3.5 mm lugs run from heel to toe and are profiled in a way that prioritizes speed while at the same time promoting grip.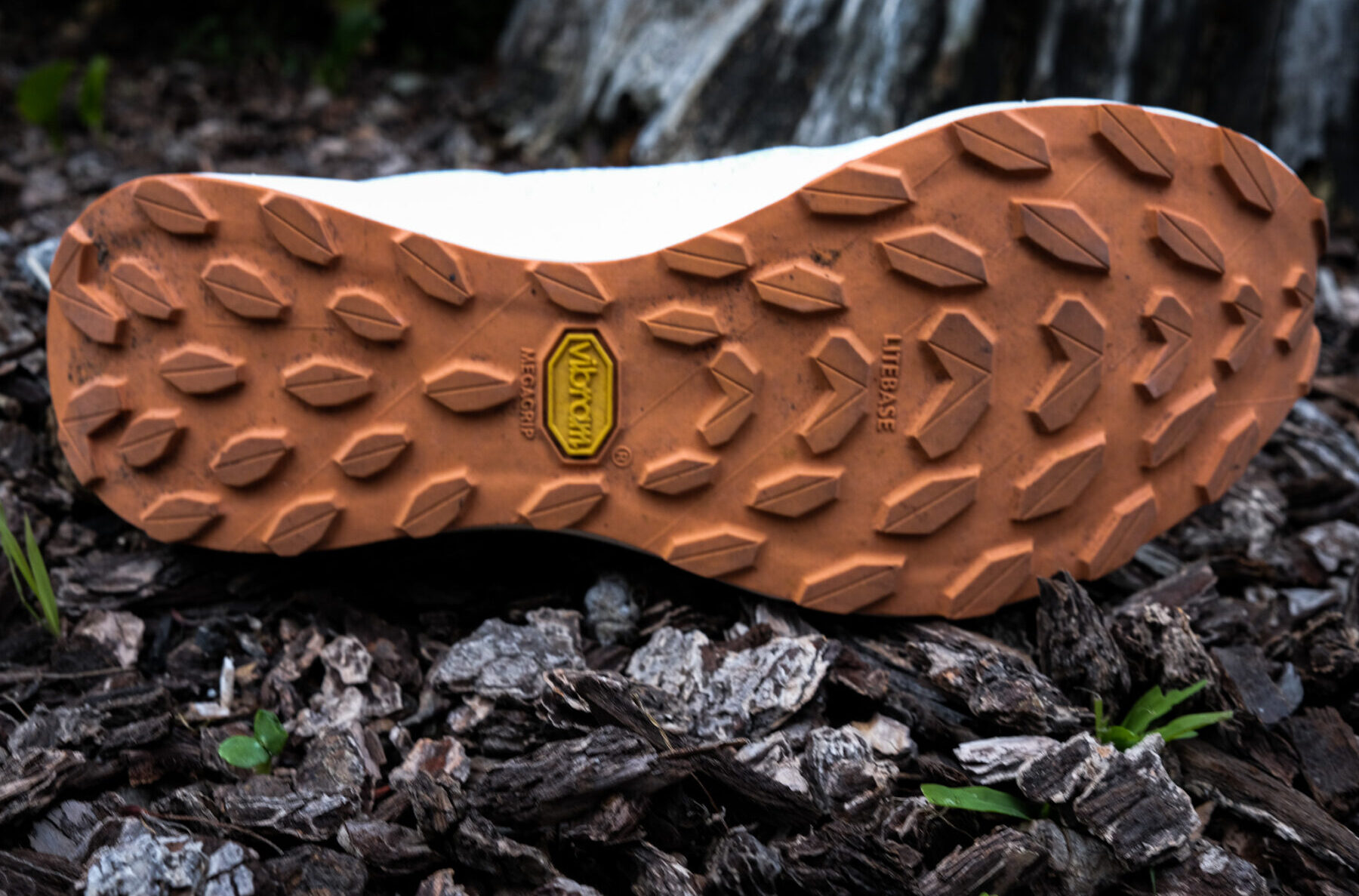 Performance-focused trail shoes tend to be built on narrower, more precise lasts than what's typical of your day-to-day trainers, so going into this review, I had my concerns about the Kjerag's compatibility with my slightly wide, high-volume feet. However, I found these mostly to be unfounded; while not as wide in the toe box as the Tomir, the Kjerag opens up nicely from the midfoot through the forefoot, offering enough space for most foot shapes, perhaps excepting the incredibly wide. The shoe's fully-gusseted tongue acts as a nice replacement for the lockdown that added overlays normally provide; the lack of insole helps to prevent foot slippage; and the heel collar, while low like the Tomir's, has done a nice job of securing my heel / ankle while transitioning from running uphill to descending. The only note I have about the Kjerag's fit is that it does run long (almost an entire size in my case), so make sure to try the shoe on in person, if possible, or order a size down online.
Some Questions / Things We're Curious About
Given that the Kjerag is a lighter-weight shoe oriented around performance as opposed to training, will it possess the same durability as the sturdier built Tomir?
In a similar vein, how much drop off will there be in the shoe's hyperreactive EExpure foam midsole?
Kilian performed just as well in the Kjerag at race distances ranging from 19 to 106 miles, but for less talented runners (i.e., the rest of us), is there a specific setting the shoe excels in?
Bottom Line (For Now)
Much like its sibling in the Tomir, the Kjerag feels like an extremely promising shoe after only about half a dozen runs. It offers an implausible amount of energy return and cushion for how light it is, often feeling like it disappears on foot in the best way possible. Nnormal's performance last is precise enough to suit faster-pace efforts, yet accommodating enough not to crowd out swollen feet during ultra-distance runs. In this way, it opens itself as an accessible option for nearly every type of runner looking to maximize their potential. However, regardless of how many accolades I heap on the Kjerag after these first few runs, they'll turn into mostly empty signifiers if the shoe's much-clamored-about durability underperforms. How long the Kjerag can stay at the heights it's reached within its first 30 miles or so will be a focal point for our upcoming full review. Stay tuned.
Intro
Kilian Jornet's 2022 racing season snuffed out most of the already-smoldering arguments against his supremacy on the trails. It was also one hell of a maverick advertising campaign for his fledgling footwear and apparel company, Nnormal. Kilian maintains that he wore the same pair of the Kjerag (pronounced: sche-rak), the brand's debut max-performance model, for Sierre Zinal, Hardrock, and UTMB, and that the shoe lasted him well over 1,000 kilometers / 620 miles. The rhetoric here gives privilege to amplifying durability claims -– in line with Nnormal's environment-focused mission to decrease waste — and leaves Kilian's crowded trophy case as a testament to the performance aspects of the shoe.
I picked up a pair of the Kjerag from San Francisco Running Company in mid-January and have been running in them quite consistently ever since. As someone who largely credits Kilian with getting me into the sport in the first place, I attempted to curb my idolatry and approach the Kjerag from a neutral, non-partisan perspective. That needs to be stressed, because after nearly 200 miles in the shoe, I'm still left searching for negative things to say about it. What follows is a celebration of intentional footwear design from the mind of a trail running giant whose company represents a shift in how shoes are conceived. In this review, I'll explain why I'm so fond of the Kjerag, outline who else might want to consider it for their own quiver, break down its construction, and answer the lingering questions I had after my initial impressions.
Fit
For more than a decade, Kilian Jornet was synonymous with Salomon trail running; he was their first born, their foremost flagbearer, and someone who, by the end of his tenure with the brand, held significant sway when it came to footwear design (Kilian was instrumental in developing the original S/LAB Pulsar as recently as 2020). Given this precedent, I expected the Kjerag to replicate Salomon's distinctive European-style fit (i.e., slender, low volume). To some degree this proved to be true, as the Kjerag is built on a last that's narrower than its training companion in the Tomir, which we reviewed here. On paper, this seemed to be at odds with my fit preferences; my feet generally do best in models with broad lasts, like the Mtn Racer 2 from Topo Athletic, and they've quickly rejected most of the performance-oriented pairs of Salomons I've tried in the past. In practice though, the Kjerag conformed to my foot better than any shoe I've tested in the past couple of years. So what gives?
My explanation has to start with the Kjerag's weight, of all places. At a reported 200 g for a US Men's Size 9, the shoe is one of the lightest currently on the market, in any category. To accomplish this, Nnormal leverages premium materials in the Kjerag's upper, allowing them to get by with minimal overlays without overwhelming durability concerns. From my perspective, the shoe's lack of overall structure and resulting flexibility helps it conform to a large majority of foot shapes, perhaps excepting the incredibly wide. Its actual last is average, but the upper is so forgiving medially and laterally that it welcomes feet that would otherwise feel pinched in by more restricting material.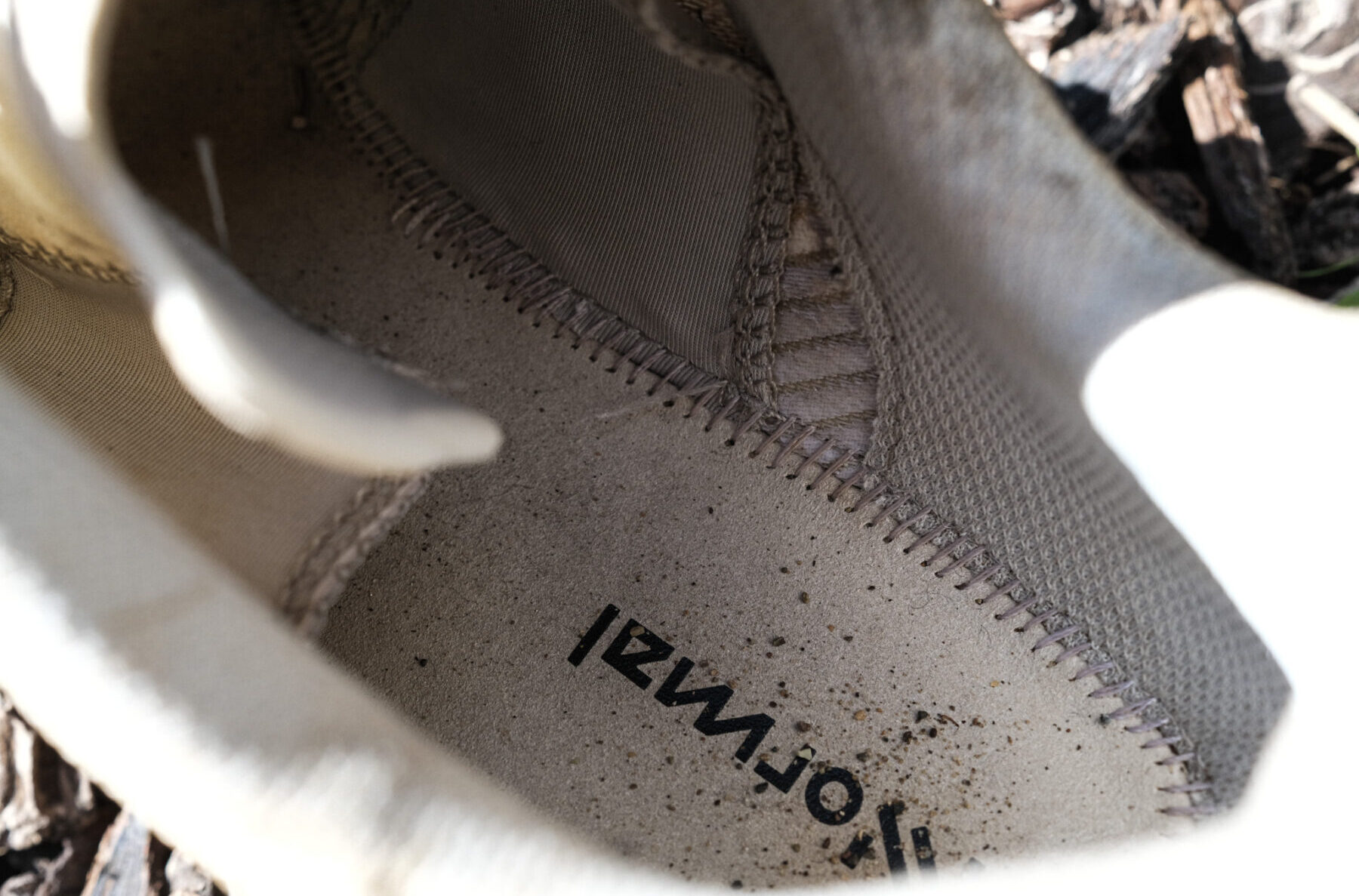 A potential downside of this design is a lack of stability, but I found that the Kjerag's fully gusseted tongue did just enough to securely brace my midfoot and support my arch, though overpronation has never been a problem for me. Another concern that arises with relatively structureless shoes is slippage, in the heel or elsewhere. The Kjerag's heel collar is shallow, minimally padded, and pliable, not exactly confidence-inspiring. However, whatever control this feature of the shoe might lack is supplemented by how Nnormal approaches the Kjerag's footbed. In the simplest of terms, the shoe forgoes a traditional insole. When laced up, my foot sat directly on top of the midsole and, in the absence of an additional layer of loose material, stayed firmly in place. Although this format limits the use of aftermarket insoles / orthotics, I'll be interested to see whether or not it's picked up by more brands in the future.
The only criticism I have about the Kjerag's fit is the standing issue I found with Nnormal's sizing. My US Men's Size 8.5 Kjerag runs almost an entire size long, and while the shoe's adaptability fortunately made this a non-issue, I think I'll likely drop down to a US Men's 8 for my next pair. With that in mind, it's definitely worth trying on the Kjerag in person if possible (for folks in the states, here's a directory of stores in the US that carry Nnormal products).
Weight
I originally felt that Nnormal's efforts to take the Kjerag's weight down to an impossibly light 200 g for a US Men's Size 9 was too audacious for a shoe that professes to be incredibly durable. Nnormal's thesis, after all, is to make footwear that will outlast what's currently on the market, thereby reducing the sum total of pairs we need to buy each year and, ipso facto, minimizing waste. But 200 g seemed downright silly, and even if the Kjerag managed to stay together for as long as what's expected from most trail shoes (300 to 400 miles is a popular benchmark), it could still be seen as a pricey failure. To give you a better sense of Nnormal's gamble, here's how ridiculously lightweight the Kjerag is compared to the stated weights for some other similar models. All weights are based on a US Men's Size 9.
200 g / 7.05 oz — Nnormal Kjerag
241 g / 8.5 oz — Hoka Zinal
247 g / 8.7 oz — Hoka Torrent 3
252 g / 8.9 oz — Hoka Tecton X
255 g / 9 oz — Naked T/r
255 g / 9 oz — Saucony Endorphin Edge
260 g / 9.2 oz — Nnormal Tomir
270 g / 9.5 oz — Salomon Pulsar Trail Pro
295 g / 10.4 oz — Hoka Mafate Speed 4
295 g / 10.4 oz – On Cloud Ultra
295 g / 10.4 oz – TNF Vectiv Flight
The fact that the Kjerag's profile is more in line with what I'd consider that of a "generalist" trail shoe (i.e., middle of the road when it comes to stack height / heel-to-toe drop), makes its lack of weight feel all the more exaggerated when on foot. What this translates to during running, at least for me, is better efficiency over longer efforts; I have to lift less mass every time I take a step. Of course, the durability concerns that could upend the Kjerag's value as a superlight, hardwearing performance shoe still stand just 200 miles in, but all signs point to Nnormal's wager paying off so far.
Upper
There are a few proprietary materials that I'm shocked aren't more commonplace in the trail shoe industry, Chamatex's Matryx material being chief among them. Matryx is a textile woven from individually coated polyamide and Kevlar yarns known for its high strength-to-weight ratio, breathability, and abrasion resistance. Nnormal includes it sectionally into the Kjerag's single-layer jacquard mesh upper both medially and laterally along the midfoot, where it functions as a fully incorporated, supportive overlay (interlay, if you will). The shoe does feature a proper TPU laminate that covers the tapered end of the toe box, but otherwise appears quite minimal compared to what's typically seen on most designated trail shoes. But I think that's deceptive — Nnormal merely found a way to get by with less. I don't see any reason why the Kjerag's Matryx Jacquard mesh upper, complete with rubber toe cap and TPU toe rand, would offer significantly less protection than models covered by often burdensome overlays.
Build quality is a theme that penetrates nearly every aspect of the Kjerag, though it takes a discerning eye to recognize it at times. For instance, where other shoes might use glue or epoxy to bind materials, leaving them prone to potential delamination, Nnormal uses aggressive stitching to secure the Kjerag's upper and gusseted tongue directly to its midsole. The jacquard mesh is also woven incredibly tight, much finer than what Hoka's recently used on models like the Tecton X. Its coarse exterior is mirrored by a stone-smooth interior on the inside of the shoe where it contacts the foot. Combined with the suede-like fabric Nnormal uses for the Kjerag's wide, fully gusseted tongue, the Matryx Jacquard mesh upper wears similarly to a compression sock that ventilates well, conforms to the foot, and offers a subtle amount of arch support when needed. While all perhaps minor details, choices like these likely improve the shoe's durability, make its low weight viable, and reveal a level of thoughtfulness that's often a trademark of boutique brands like Nnormal.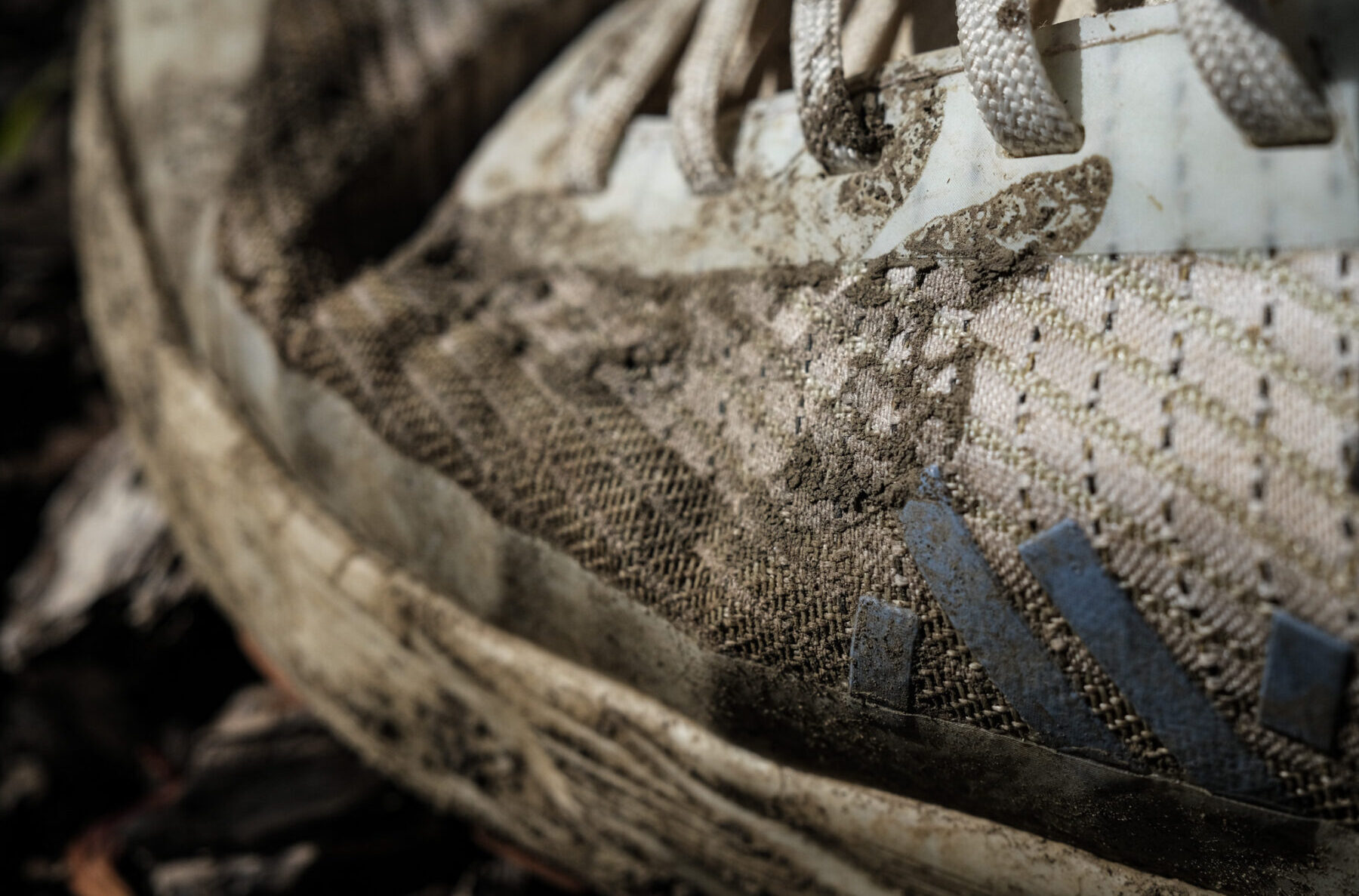 If there are any points of criticism I can levy at the Kjerag's upper, they'd likely be aimed at the shoe's heel collar. This is where the aforementioned build quality falls off a bit, in my opinion. A thin rib of padding that's used along the rim of the heel collar is the only real structure we get in an area that otherwise consists of somewhat flimsy material anchored by a pliable, low rising heel counter. While the Kjerag's lack of an insole is meant to assist in securing the foot in conjunction with its heel, I could see folks potentially running into stability issues as a consequence of just how minimal / flexible this part of the shoe is.
Midsole
One of the less obvious reasons it's important to rotate through multiple pairs of trail shoes if you run more than 3-4 times a week is to allow the foam in their midsoles to recover between efforts. EVA and TPU can compress from constant loading and will occasionally lose some of their ability to dampen impact if worn day after day. How quickly a shoe is able to regain its energy return is also a good way to assess the quality of its midsole material, an area of the Kjerag I had a lot of questions about.
NNormal developed an original foam for the Kjerag, called "EExpure," which they claim is characterized by its stability, energy return, and recovery capacity. They're a bit reluctant to disclose any more details about its construction, but underfoot it had the feel and texture of premium supercritical foam, something in the same league as Nike "React" or Hoka's "ProFly." For the sake of this review, I experimented with running exclusively in the Kjerag for up to a 10-day period expressly to see how well its midsole responded to daily wear. I also felt like this test aligned with Nnormal's intention for the shoe as a durable, versatile option. In short, EExpure foam has left me smitten.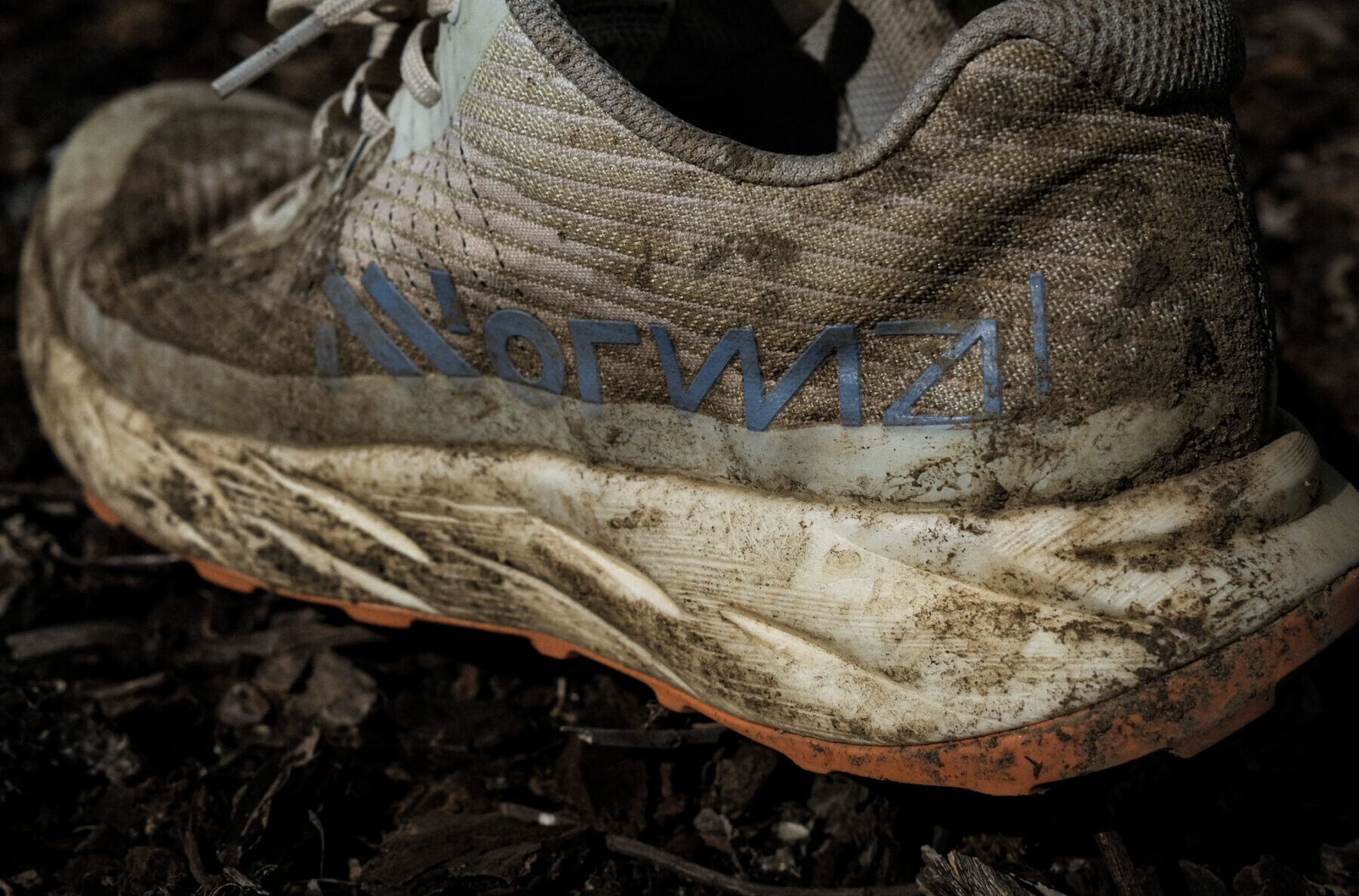 The Kjerag's midsole yields under each foot strike and is lightning quick off the ground, ricocheting energy similarly to many of the carbon-plated performance shoes I've run in. And because of its modest 23.5 mm / 17.5 mm stack height, there's not enough foam underfoot to turn the ride soupy or hinder ground feel. The Kjerag's 6 mm drop encourages a forefoot / midfoot strike, but there's enough cushioning under the heel to act as a legitimate crash pad for downhill running. I imagine this geometry also deterred Nnormal from trying to incorporate a significant rocker, which I don't think would have suited a shoe that puts so much emphasis on precision.
However, all of these compliments feel almost secondary to the point I hinted at earlier, that is, just how tireless the midsole felt no matter how long or how frequently I wore the shoe. With so many brands now relying on staggering amounts of lightweight EVA of questionable durability to produce towering stack heights, I was pleased to find something that felt a bit more stable on uneven ground, infinitely more reliable day to day, and not lacking in efficiency / energy return.
The level of ground feel the Kjerag's midsole affords is one of the shoe's many highlights; it could also be a reason to take a pass on it. The rock plate in the midsole is quite small, and I definitely felt the consequences of its size a few times while running on technical terrain. Unlike more robust mountain running shoes like the La Sportiva Mutant or Scarpa Ribelle Run, the Kjerag leaves feet pretty vulnerable to rocks and debris, so I'd be reluctant to take it on any off-trail outings that could include scree fields and/or scrambling. I'm tempted to bite my tongue, considering Kilian did win Hardrock wearing a pair, but comparing yourself to Kilian is a fool's errand.
Outsole
Flipping the Kjerag over to find an outsole made with Vibram Litebase MegaGrip didn't come as a surprise. Anyone who's read previous reviews of shoes featuring that rubber compound knows I hold it in the highest regard, and it seemed like the obvious choice here. MegaGrip is super sticky, abrasion resistant, and fairly protective (important, considering the Kjerag forgoes a significant rock plate). When Litebase technology is used, the outsole thickness is halved, a reduction that translates to 30% less sole weight. These two factors (i.e., grip quality and lack of weight) provide great traction while also benefiting other areas of the shoe, namely its nimble ride.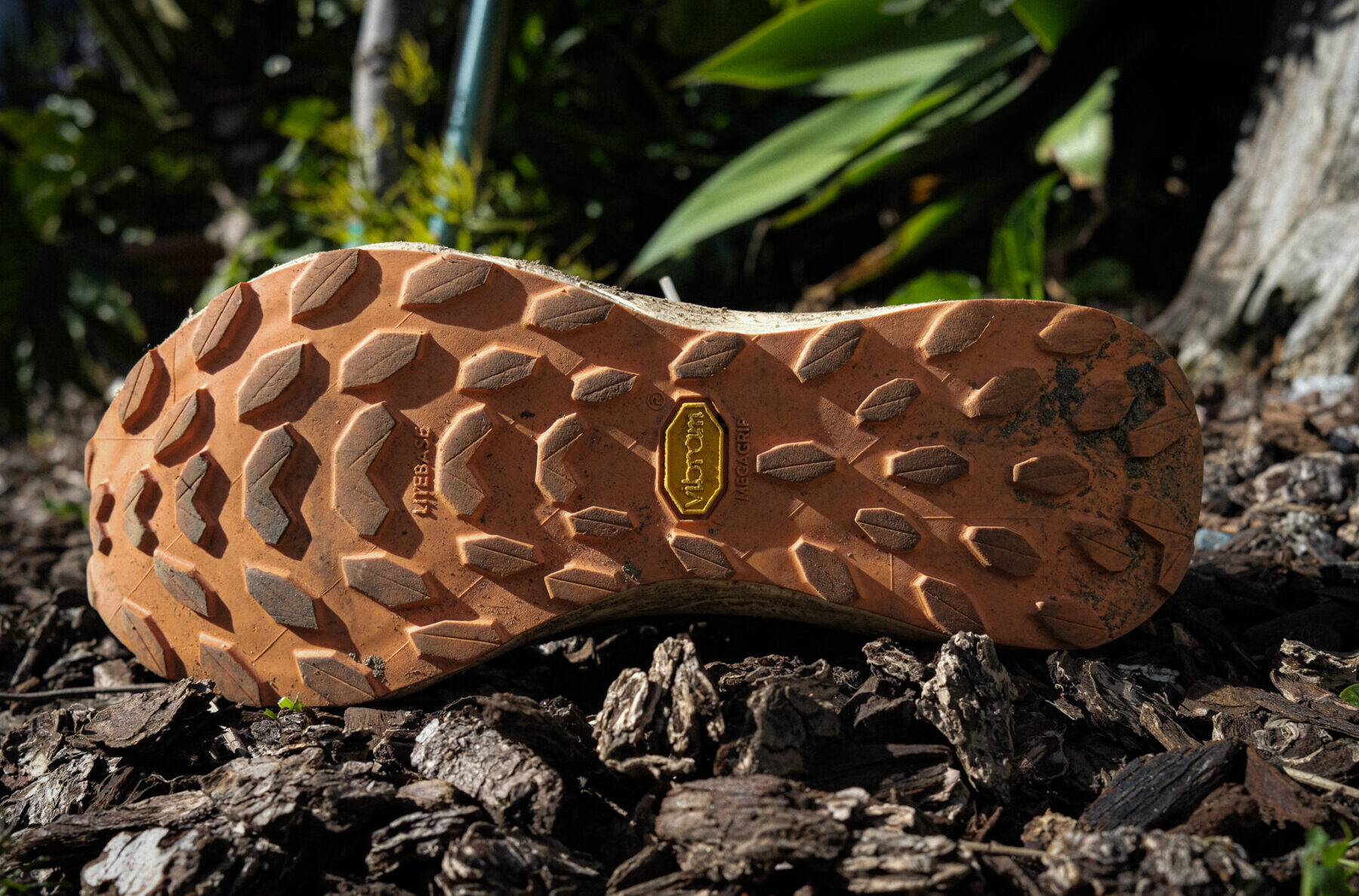 The 3.5 mm chevron lugs that run from the Kjerag's heel to toe had no issues finding purchase on the types of terrain I subjected them to, including kitty-litter type gravel, root-laden singletrack, and some unprecedented Bay Area snow. 3.5 mm is about half a millimeter shallower than what's exhibited on most trail shoes, but I think the quality of Vibram MegaGrip rubber makes up for any shortcomings of shorter lugs. Plus, the Kjerag's modest outsole allows the shoe to transition well between roads and trails, something I routinely do on my weekday runs.
Nnormal uses a lugging pattern reminiscent of what Salomon applies to their "Contagrip" outsoles on shoes like the Ultra Glide and S/LAB Ultra 3, which is probably no coincidence considering Kilian's history with the company. I really enjoyed Salomon's design on those shoes, and to see it replicated on an outsole made out of Vibram MegaGrip endeared me to the Kjerag even more. For extraordinarily muddy conditions, like what's common to fell running, I'd likely defer to the Kjerag's sibling in the Tomir, which features the same Vibram Litebase MegaGrip construction but with oversized 5 mm lugs.
On Trail
Testing out the Kjerag coincided with an uptick in my running. I'd been taking it easy for most of the winter, mixing in a bit of gravel riding throughout the week to give my feet some relief. As I've mentioned in the past, the opportunity to train year round living in the Bay Area can be a double-edged sword, one that's drawn blood in the form of chronic overuse injuries in the past. After only a couple of runs in the Kjerag though, it became hard not to want to pry at the shoe's limits, and my weekly volume soon crept up to between 70-80 miles with 10-14k of vert.
The Kjerag's identifying features quickly became its absurd lack of weight and the amount of cushioning its EExpure foam midsole is able to pack into such a small volume. Low-to-the-ground trail shoes with similar stack heights often have plenty of energy return on flat / uphill surfaces, but once pointed downhill, they can feel painfully harsh. On long descents, the Kjerag consistently absorbed impact, leaving my legs fresh enough to transition into a climb or straightaway without first needing to reorient themselves. This cushion-to-weight ratio grew in importance the longer I ran. In the simplest of terms, over the course of 20 miles, I had less material on my feet to pick up with each step. Multiplied out 20,000+ times and that's a huge reduction in overall work. The Kjerag is the only shoe I've encountered under 225 g / 8 oz that I'd feel comfortable running in for 3+ hours at a time.
A major blindspot in most of my shoe reviews for Blister has been assessing performance in snow. Northern California's coastal climate keeps conditions cold enough to produce snow to what feels like a 100-year event. My folks have old polaroids of family friends sledding around on pieces of cardboard when San Francisco received a light dusting back in the 70's, but the idea of something akin to that happening again in my lifetime felt fanciful. Filled with incredulity, I laughed off meteorologists' predictions for snow to cap Bay Area peaks at the end of February, assuming we'd be disappointed by flurries of graupel instead. Well, there I was early one Friday morning ankle deep in power on the summit of Mt. Tam (2,579 ft), eating my hat.
On snow (!), the Kjerag fared just as well as it did on the loose soil that makes up most of the trails I run on during the Bay Area's wet season. Its modest stack height, excellent ground feel, and a signature Vibram Litebase MegaGrip outsole combined to give the shoe great footing on ice-covered rocks and uneven technical terrain. The upper's lack of structure did a poor job insulating against the cold, to no one's surprise, but it dried quickly and allowed my toes enough freedom to stabilize the rest of my foot when off balance. The ride consistency of the Kjerag's midsole helped in this department as well; I knew what to expect in the way of energy return / cushioning and could better judge how far to push the shoe cornering at high speeds because of it. The more I run in the Kjerag, the more it exhausts the superlatives I've come up with for it. If only a bit more affordable (i.e., closer to $100 than $200), I'd stockpile pairs by the dozen.
Durability
Nnormal doesn't shy away from making bold (albeit vague) durability claims. Both the Tomir and the Kjerag are sold as resourceful models capable of bearing the load of multiple pairs of shoes. While that conceit felt at least somewhat reasonable for the Tomir, whose burly construction looked capable of taking a ton of abuse, the Kjerag's lithe silhouette and skimpy weight seemed too fragile for anything outside of occasional use on race day or for key workouts.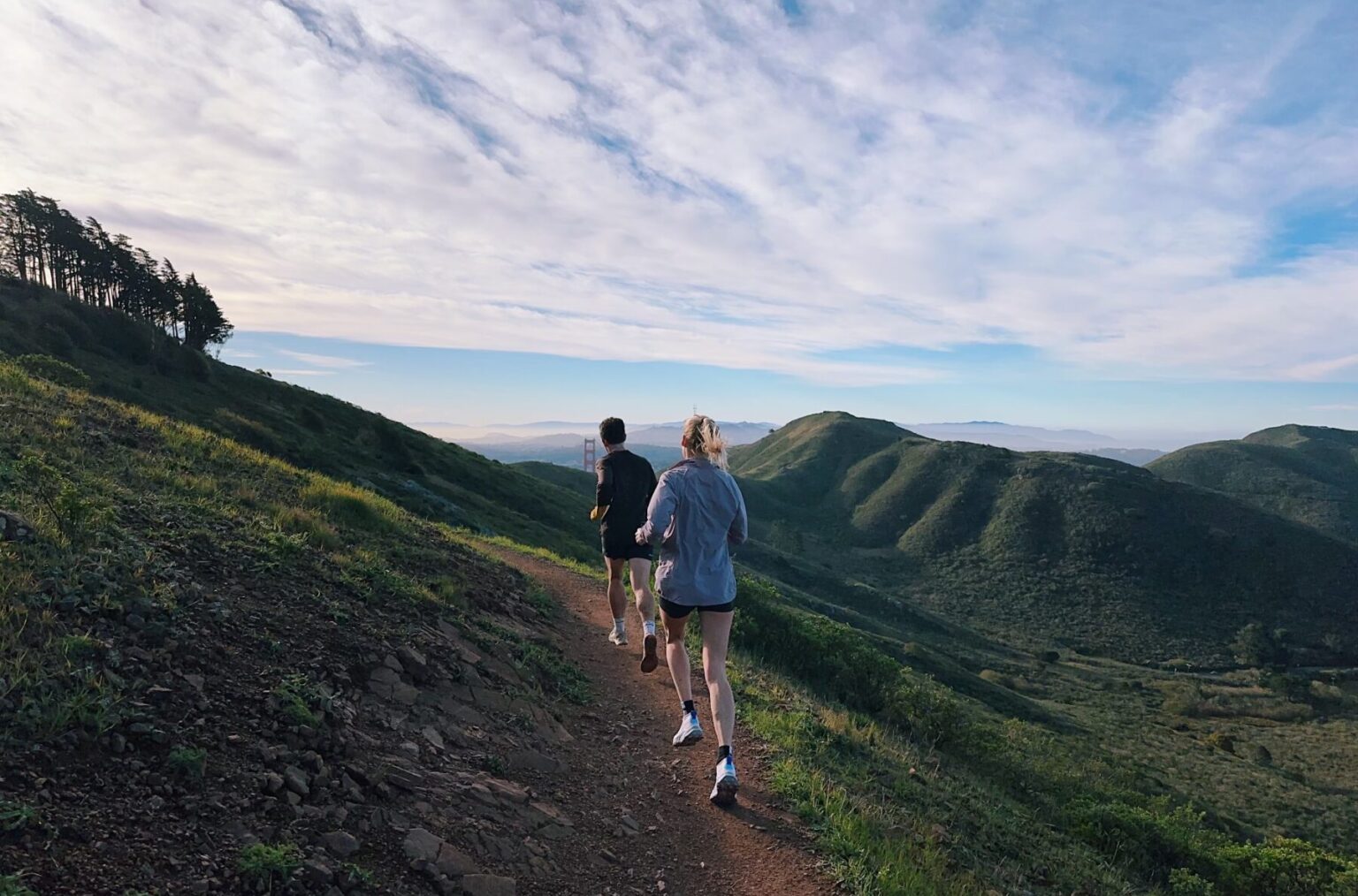 But then again, the Kjerag features familiar materials that we know age well, like Matryx and Vibram MegaGrip; by all indications, EExpure foam seems to be impressively resilient; the number of individual pieces used to make up the shoe is actually quite few; and Nnormal sews these pieces together instead of gluing them, where possible. I have close to 200 miles in my pair of the Kjerag, and other than some collected dirt, a few benign creases to the upper, and some slight outsole weathering, the shoe shows no signs of slowing down. Like with the Tomir, my only real concern about the Kjerag's long-term future has to do with its flabby heel construction. How that area ages will be a focus moving forward. As always, if anything changes down the line I'll be back with updates.
Who's It For?
Despite giving it top marks in most regards, I recognize that the Kjerag isn't for everyone. Trail shoe prices have continued their upward trajectory in recent years and average sticker prices above $150 register with less of a shock than in the past, but $195 is still a hefty sum to pay. While there's no getting around that, I'd argue the Kjerag justifies its value by performing the role of several shoes in one, and that's ultimately how I'd recommend using it. Some runners enjoy a bevy of different options to lace up throughout the week; others, like myself, fold under decision fatigue when confronted with choice, preferring just one or two proven shoes to kick around in. The Kjerag won't complain if it's harbored as an option for race day / workouts, but I think it truly excels when pressured into daily use, anything from morning shakeouts to 50k+ runs in the backcountry.
Because the Kjerag's last looks like it's on the narrow side, folks with average to slightly wide feet shapes might be discouraged from giving the shoe a shot. I'd implore you to trust this review and wait to dismiss the Kjerag's fit until you've had a chance to at least try it on, or better yet, run in it. The shoe's upper is one of the most accommodating examples I've come across, and as long as it's sized correctly (the Kjerag runs long, in my experience), I can't imagine the shoe feeling inaccessible for the majority of people curious enough to seek it out.
Bottom Line
I can't lend an exact form to the expectations I had for the Kjerag prior to reviewing it. Kilian Jornet has had a career virtually free of missteps, so a large part of me assumed the shoe would be a reflection of his personal success as an athlete / activist. At the same time, I was a bit dubious about putting so much faith in a new brand's debut model, regardless of whose name happened to be behind it. Now nearly 200 miles into my first pair of the Kjerag, I continue to be impressed every time I run in them. The shoe offers an implausible amount of energy return and cushioning for how light it is, often feeling like it disappears on foot in the best way possible. Nnormal's performance last is precise enough to suit faster-pace efforts, yet accommodating enough not to crowd out swollen feet during ultra-distance runs. In this way, it opens itself as an exceptionally versatile option for nearly every type of runner looking to maximize their potential.