Nukeproof Megawatt Carbon
Wheel Size: 27.5'' rear / 29'' front
Travel: 170 mm rear / 170 mm Front
Geometry Highlights:
Sizes offered: S, M, L, XL, XXL
Headtube angle: 63.5°
Seat tube angle (Size L): 78° (Effective) / 72° (Actual)
Reach (size L): 475 mm
Chainstay length: 447 mm
Drive System Highlights
Motor: SRAM Eagle Powertrain
Torque: 90 Nm
Battery: 720 Wh
Display: SRAM Eagle Powertrain AXS Bridge Display
Remote: SRAM AXS Pods
Material: Carbon Fiber
Price: Complete bikes $9,899 to $10,899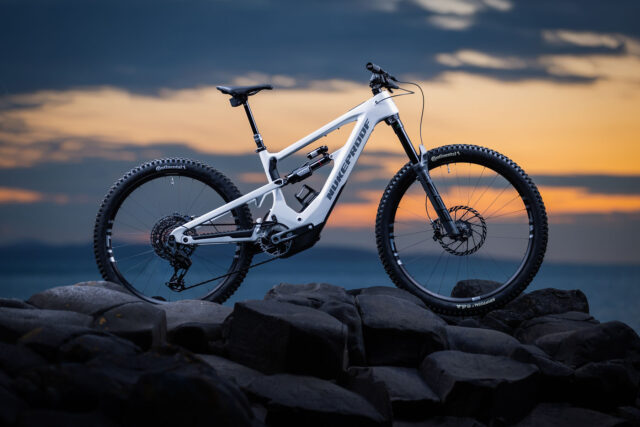 Intro
When SRAM launched its new Eagle Powertrain last week, one of the biggest questions was what bikes it was going to crop up on. Well, the first of what we assume will be many more to come is here in the new Nukeproof Megawatt Carbon, which joins the existing Shimano-powered aluminum Megawatt in their lineup.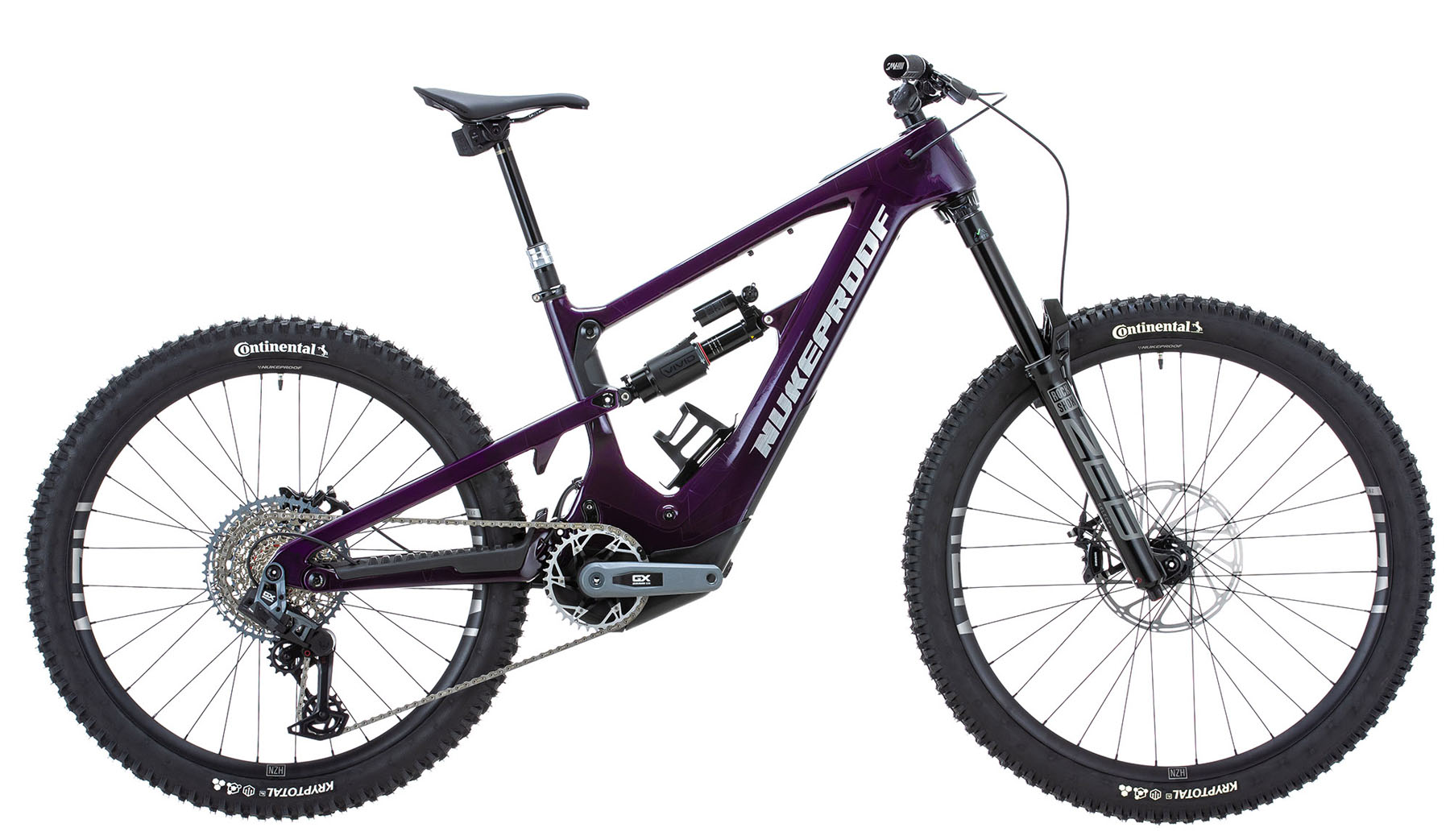 The Frame
At first glance, the new Megawatt Carbon looks pretty much like a carbon version of the existing aluminum Megawatt, but it's received a lot more changes than just the frame material, including tweaks to the geometry and suspension kinematics, an entirely different drive system, and more.
Like the aluminum Megawatt, the new Megawatt Carbon gets a dedicated mixed wheel size layout and 170 mm of suspension travel at both ends from a Horst-link layout with a horizontally oriented 230 x 65 mm shock. That leaves room for a 500 ml water bottle underneath the shock on the full size range, but since it's squeezed in between the motor and shock its size is capped. There's an accessory mount underneath the top tube, fully internal cable routing (which thankfully doesn't go through the headset, but does feature a port for the brake hose on both sides of the headtube), and rubber guards on the chainstay, seatstay, and downtube. The Megawatt Carbon includes an integrated upper chain guide, a brake mount for a 200 mm rotor, and a ZS56 / ZS66 headset. A SRAM UDH is also featured, of course.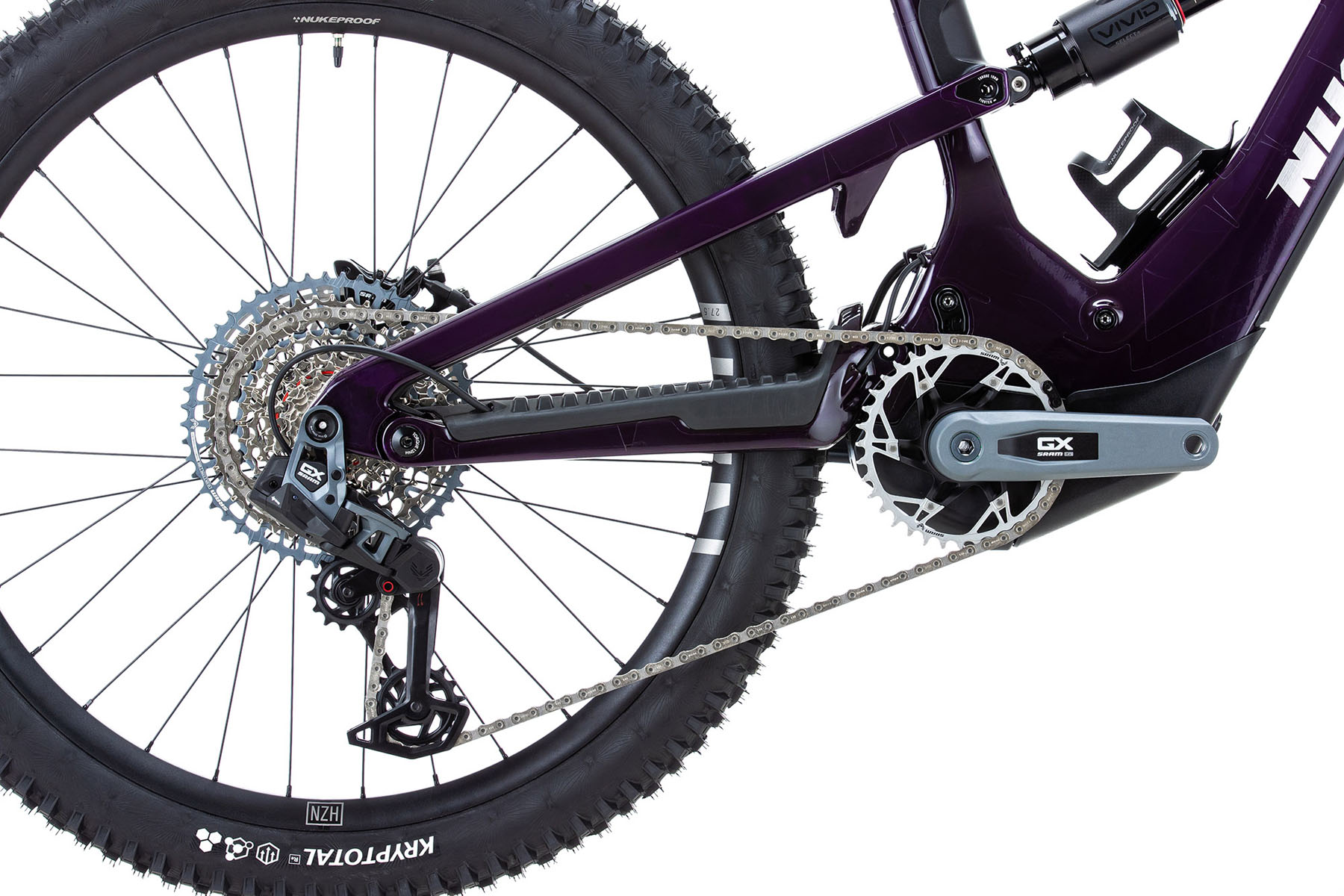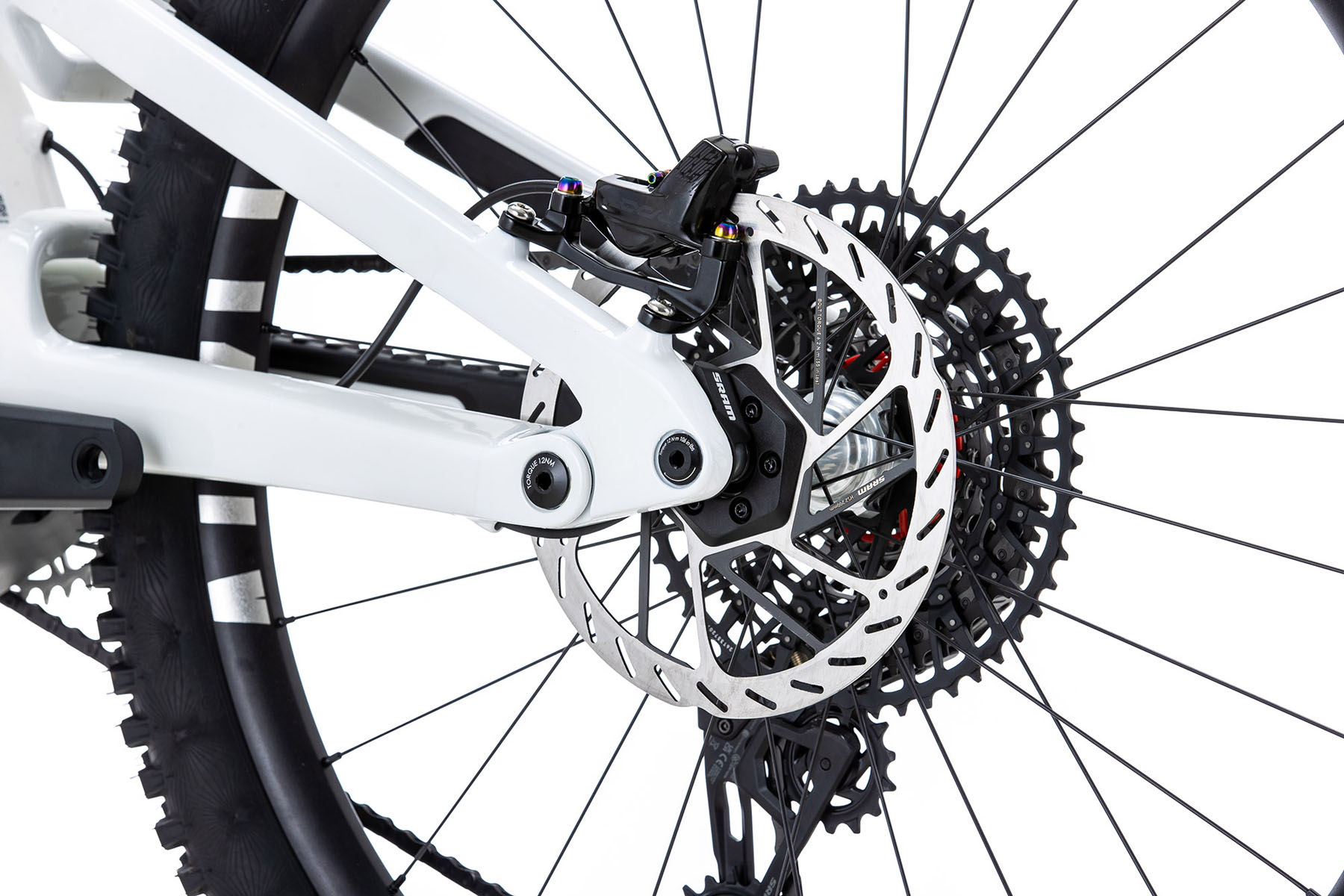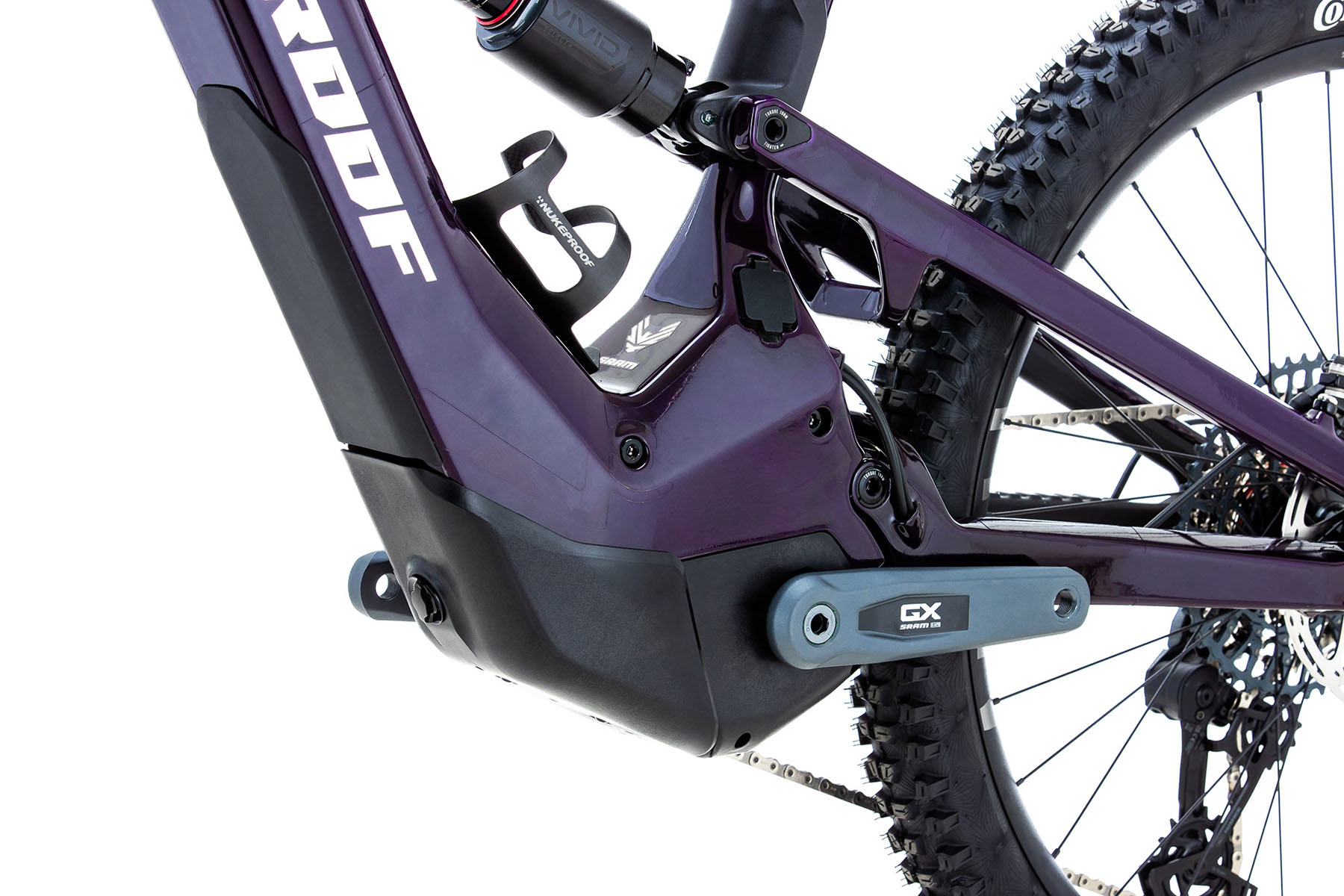 Nukeproof publishes fairly detailed kinematic info on the Megawatt Carbon (though they don't mention what center of gravity height they're using for their calculations), and it's mostly similar to the current Megawatt, with a few tweaks. The leverage ratio starts out at just under 3:1 and falls off to about 2.25:1 in a mostly linear fashion, with a slight flat spot at the start of travel, a very slight increase in progression over the aluminum Megawatt (24% vs. 22%) but with a nearly identically shaped curve. Anti-squat has been increased substantially on the Megawatt Carbon, starting at 125% and falling to about 56% in a nearly straight line, in a 36 / 51 tooth gear combination, and the anti-rise curve starts at about 110% before falling off all the way to ~7% by the end of travel. And the Megawatt Carbon's axle path has been made slightly more rearward than that of the Megawatt, reaching ~4.5 mm of rearward travel at around 60 mm into the travel before coming forward again.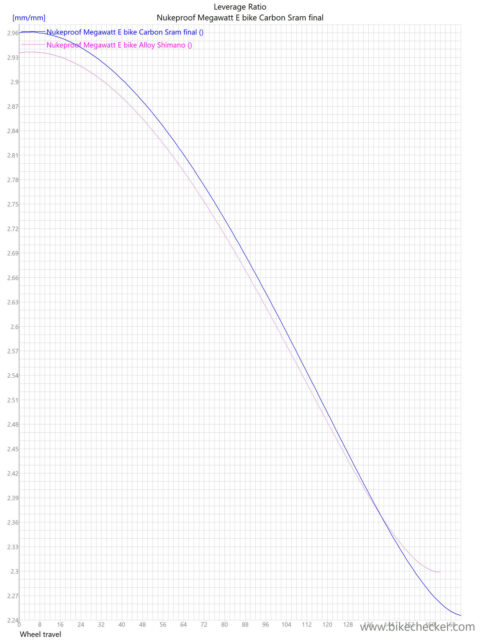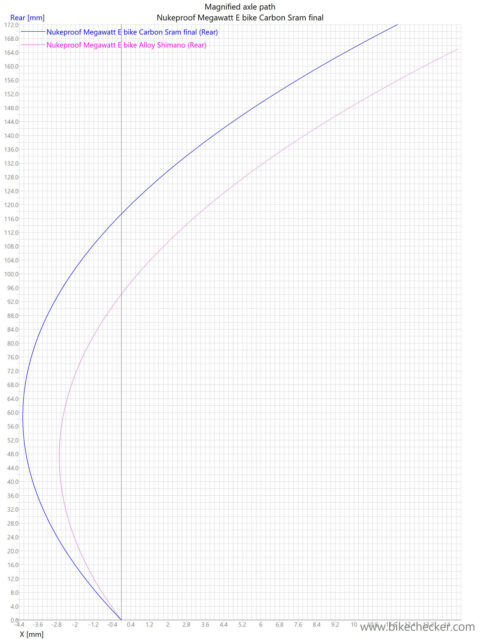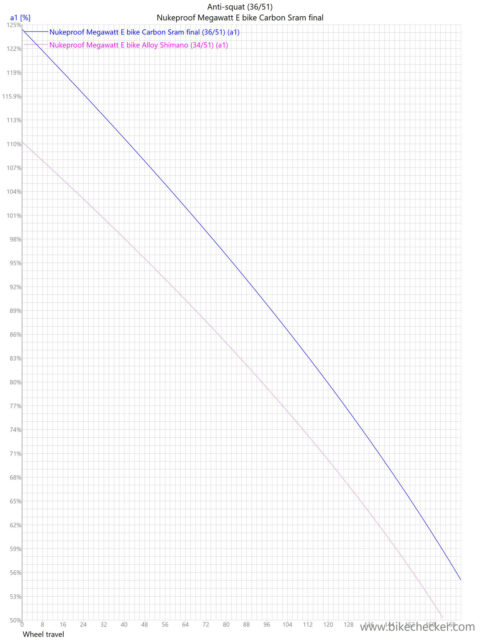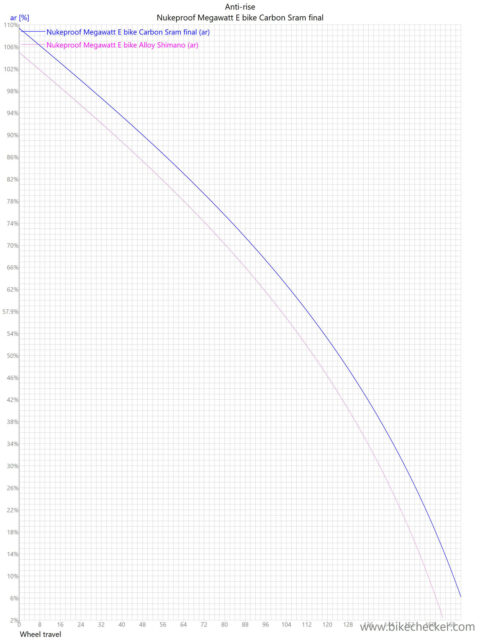 There's not a ton that stands out there as being unusual, apart from maybe just how much the anti-rise falls off deeper in the travel. But the Megawatt Carbon's kinematics generally look well sorted out. But we'll just have to get on one when we can to find out more.
Nukeproof offers a five-year warranty (bearings excluded) on the Megawatt Carbon frame and a two-year one for the SRAM Powertrain components.
Drive System
The big story with the Megawatt Carbon is the new SRAM Eagle Powertrain that it features. Nukeproof is using the larger 720 Wh battery, in a removable configuration (with the motor rotated up so that the battery can slide out the bottom of the downtube). Check out our First Look on the Eagle Powertrain for a much more detailed rundown on the system, but the highlights are that it uses a Brose-developed motor, producing 90 Nm of torque and 680 Watts of peak power. There are two customizable ride modes (Range and Rally), a display built into the top tube, and a pair of SRAM AXS Pods are used for the controls, including both shifting and dropper post actuation, as well as toggling between motor modes, turning Auto Shift on and off, and more.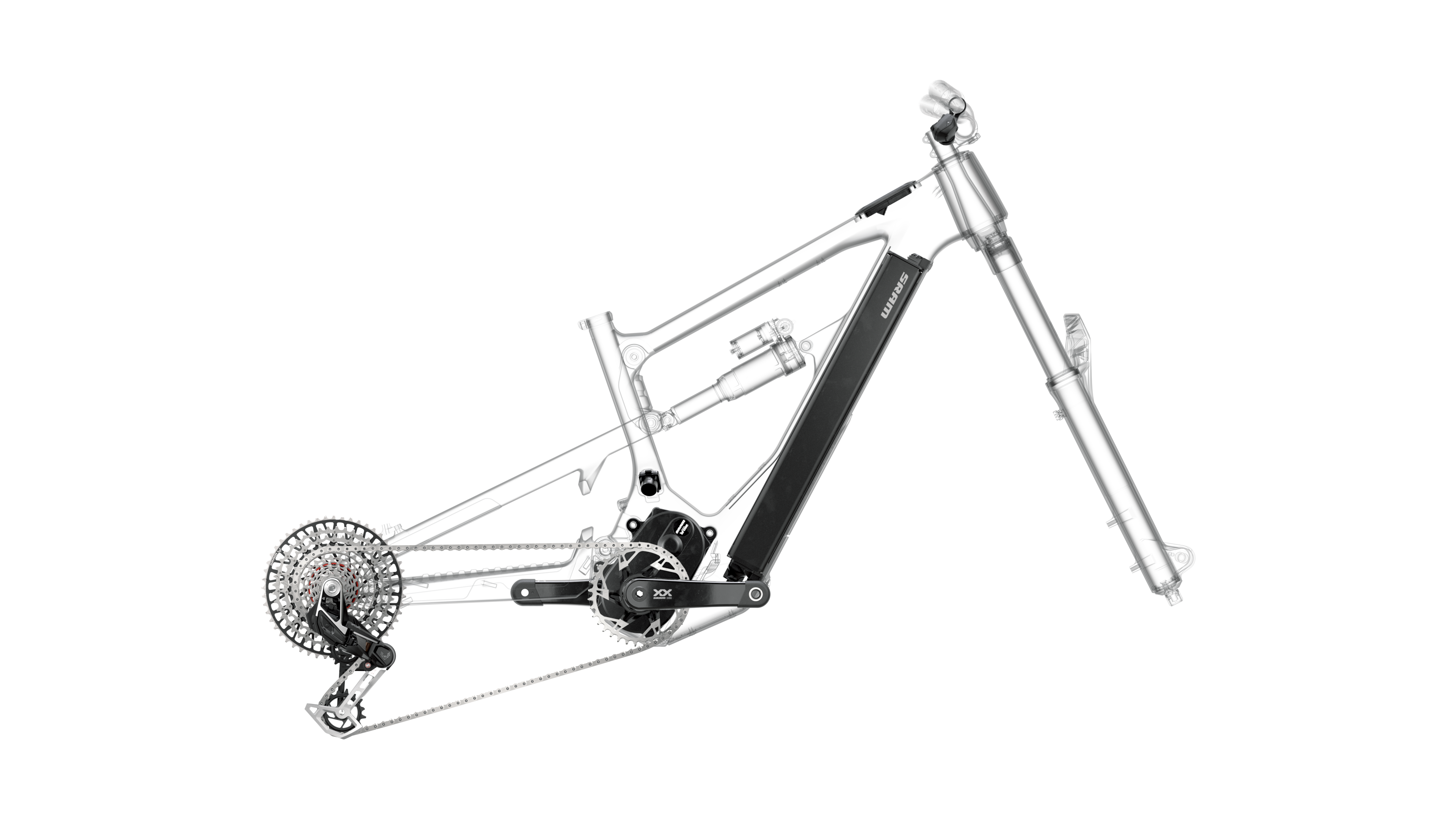 All that means that both builds on the Megawatt Carbon (more on them below) come with a SRAM T-Type groupset and RockShox Reverb AXS dropper post (which, disappointingly, still tops out at 170 mm of drop).
Fit & Geometry
Nukeproof offers the Megawatt Carbon in five sizes, from Small through XXL, with reach ranging from 435 to 515 mm in neat 20 mm increments. All five get a 63.5° headtube angle and 447 mm chainstays, and the Small and Medium frames get a 77.5° effective / 71° actual seat tube angle, which steepens to 78° effective / 72° actual on the Large through XXL.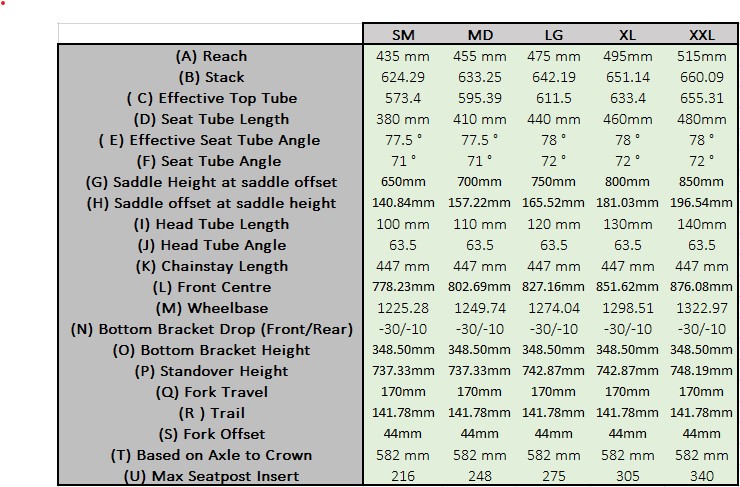 That's all pretty normal for a modern long-travel bike (though it might be nice to see size-specific chainstays on offer) and is largely similar to the aluminum Megawatt, with some minor tweaks. The aluminum version gets a slightly steeper headtube angle (64°), 5 mm shorter chainstays, and a slightly slacker seat tube angle in the larger sizes.
The Builds
Nukeproof is launching the Megawatt Carbon in two different builds, and as we'd expect, given the Eagle Powertrain's integration with SRAM's Transmission, they're both pretty high-end. Both get a RockShox ZEB / Vivid suspension package (in differing tiers), Continental Kryptotal DH tires, and Nukeproof's own wheels and finishing kit.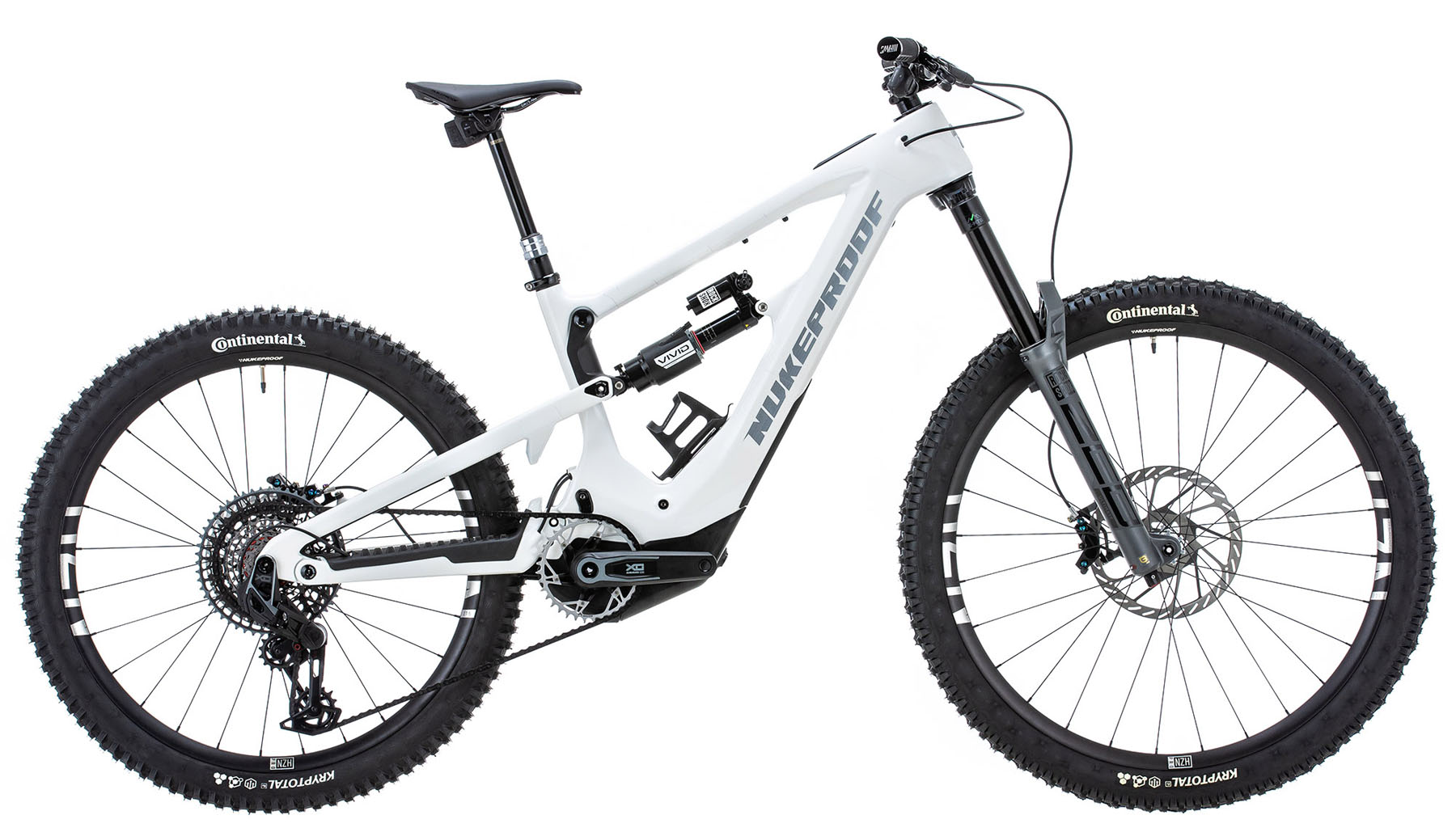 Drivetrain: SRAM GX Transmission
Motor: SRAM Eagle Powertrain
Battery: 720 Wh
Fork: RockShox ZEB Select+
Shock: RockShox Vivid Select+
Brakes: SRAM G2 RE (220 mm front / 200 mm rear rotors)
Wheels: Nukeproof Horizon V2
Dropper Post: RockShox Reverb AXS
Drivetrain: SRAM X0 Transmission
Motor: SRAM Eagle Powertrain
Battery: 720 Wh
Fork: RockShox ZEB Ultimate
Shock: RockShox Vivid Ultimate
Brakes: SRAM Code RSC (220 mm front / 200 mm rear rotors)
Wheels: Nukeproof Horizon Pro
Dropper Post: RockShox Reverb AXS
Nukeproof has opted to feature SRAM's Extension Cords for the T-Type derailleurs, to run them off the main battery rather than using a standard AXS battery for the derailleur. On one hand, having one fewer thing to remember to charge is great; on the other, not having an AXS battery on the derailleur means you can't swap the derailleur and seatpost batteries in a pinch if one goes flat mid-ride.
Some Questions / Things We're Curious About
(1) How does the new SRAM Eagle Powertrain perform, both in terms of power delivery and feel, and in the added features that it brings to SRAM's T-Type groupsets (mainly Auto Shift and Coast Shift)?
(2) And what about the Megawatt Carbon itself? On paper, it looks like a compelling take on the longer-travel, Enduro-oriented class of eMTBs with 170 mm of travel at both ends and geometry to match, but what does it feel like on the trail?
Bottom Line (For Now)
SRAM's new Eagle Powertrain is an interesting development for the eMTB market, and the Nukeproof Megawatt Carbon is the first bike with it to break cover — though the prototypes have been raced by Nukeproof-SRAM Factory Racing dating back to 2022. We're curious to get on one to find out more about the Eagle Powertrain and the Megawatt Carbon both and are working to make that happen. Stay tuned for more to come.