When considering a new running shoe, there are so many similar-looking shoes on the market being made by so many different companies, it is virtually impossible to (1) know where to begin; (2) quickly figure out which one or two products from a given brand might work well for you; and (3) determine what products from other brands might be the most similar and also worth considering.
So in our "Blister Brand Guide" series, we provide an overview of the entire product lineup of a brand; highlight how each product stands out from the rest of that brand's lineup; and help you figure out quickly and easily which shoe might work best for you.
In our individual product reviews, we go very deep into the details of particular products. With these Brand Guides, the goal is not Depth, but Breadth. Our Brand Guides and full reviews are designed to complement each other — provide a broad overview of entire company lineups, and then also very detailed reviews of individual products.
Columbia Montrail: Brand Background
Montrail has been a mainstay in the trail running world since the early 2000's, when the brand sponsored many of the top ultra / trail runners in the sport. Now, as a sub-brand of Columbia, Montrail shoes continue to offer many of the features that made them so popular in years past. All Montrail shoes are now sold under the Columbia name.
Columbia Montrail shoes generally follow a more "traditional" model, with heel-to-toe drops of 5-8 mm, though their stack heights are starting to climb. While Columbia Montrail shoes don't run particularly narrow, the forefoot of most of their shoes is a bit narrower and more pointed than shoes from brands like Altra or Topo, which have much wider toe boxes. One other perk of Columbia Montrail shoes is that many models often go on sale for $60-$80, making them a good option for runners looking for a more affordable shoe.
Columbia Montrail has kept their trail running shoe line to just four models in 2022, and each model has a fairly different intended purpose. In this breakdown, we'll go through the features and intended purpose of each shoe in Columbia Montrail's lineup. Shoes are organized from highest to lowest stack height.
(Most Cushioned to Least Cushioned)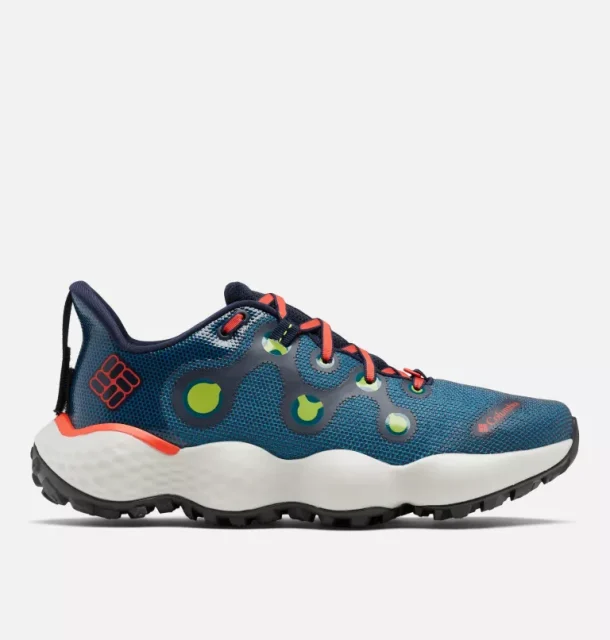 With the Escape Thrive Ultra, Columbia Montrail has added a maximalist style model to their quiver, built for a variety of trail conditions. The shoe features the brand's new "TechLite™ Plush" midsole cushioning, which is supposed to be more durable and transition better than the standard version of EVA seen elsewhere in their lineup. The Escape Thrive Ultra also includes a seamless mesh upper, a "TPU Heel Clip" for added stability, the same "Run Specific Traction" outsole pattern seen in the Trinity AG (but with 5 mm lugs instead of 4 mm), and a pronounced rocker geometry. Columbia Montrail positions the Escape Thrive Ultra as their long-distance trail option, and it certainly bears all the hallmarks of a model designed to push mileage. If you're looking for a shoe to take you deep into an ultra and are less concerned with weight and agility, the Escape Thrive Ultra might be worth checking out.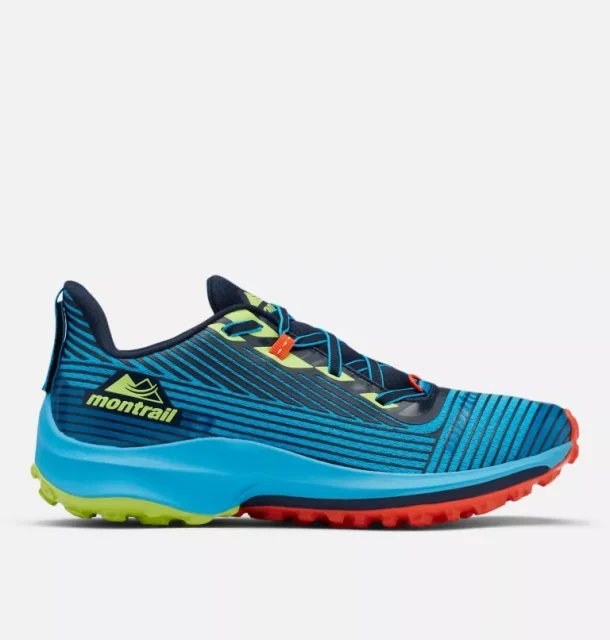 The Trinity AG is Columbia Montrail's first foray into the world of performance-plated shoes. The shoe features an "Adaptive Guidance" pebax plate embedded in dual density "Techlite+™" EVA midsole material to increase energy return during foot strike. Columbia Montrail positions the Trinity AG as an option for race day and/or workouts, and it's certainly designed with speed in mind. The shoe's seamless mesh upper is paired with an asymmetrical lacing system to keep the foot locked down when under stress, and Columbia Montrail's "Run Specific Traction" outsole pattern helps save weight by omitting lugs where they're not needed. If you're looking for a higher stack trail shoe with a performance plate for ripping trails in a hurry, check out the Trinity AG.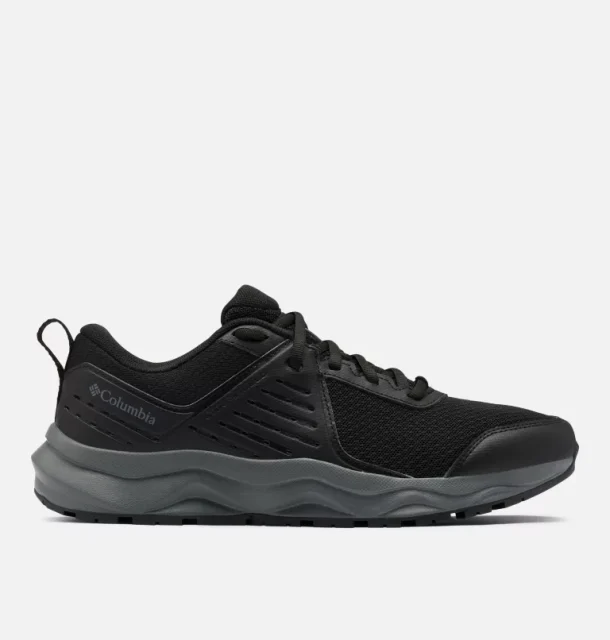 The Trailstorm Elevate is Columbia Montrail's entry-level trail running shoe for someone who enjoys runs of moderate distances on mellow terrain. The Trailstorm Elevate features a mesh upper treated to resist water and a lacing system specifically designed for midfoot lockdown. A stout heel counter and overlays that wrap all the way around the shoe's heel bolster foot security while climbing, and the Trailstorm Elevate's outsole, which is made from "Omni-Grip" rubber, helps the shoe maintain traction on wet surfaces. While this shoe won't keep you as dry as models from other brands with Gore-Tex lining, it should shed water from damp vegetation and shallow puddles. If you're looking for a modestly cushioned shoe with good ground feel, consider checking out the Trailstorm Elevate.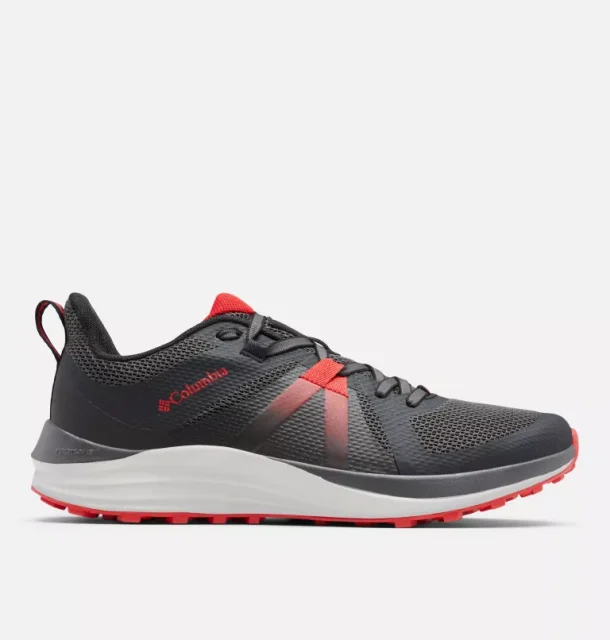 The Escape Pursuit is a versatile, modestly cushioned trail shoe intended for speedier efforts on trails. Its seamless mesh upper, welded overlays, and precision lacing system prioritize midfoot lockdown and stability. The Escape Pursuit uses the same lightweight and flexible "Techlite+™" EVA midsole material as the Trailstorm Elevate, but pairs it with a grippier outsole featuring angled 4 mm lugs. The Escape Pursuit is also Columbia Montrail's lightest option, which makes it ideal for shorter distances. If you're looking for a pretty well-rounded trail shoe for workouts, or you prioritize ground feel and traction over cushion, consider checking out the Escape Pursuit.